Unique Inspirations For Decorations Worthy of Luxury Interior Design ⇒ If you're seeking room ideas, from décor to design to furnishings, you've come to the perfect spot. PullCast Blog will offer you some of the most amazing inspirations for magnificent house design in today's post.

Luxury Interior Design
Beautiful and fearless home office with a view! This lovely workplace features a black desk and bookshelf, as well as a contemporary area rug.
A strong black and gold sideboard with a beautiful wall mirror and a black floor lamp.
With a black desk and silver bookshelves, this modern and practical home office does not sacrifice beauty or comfort.
This room is luxurious and expertly designed, with all of the components required for a contemporary and rich ambiance. We also adore the Apotheosis Desk!
Covet House is constantly on a never-ending quest to give you one-of-a-kind luxury designs, whether you're finishing an interior design project or simply updating your personal home décor. The universe revolves around inspiration!
We have more luxury interior design to contemplate
Design of a cozy living area with a black round coffee table and a grey sofa with gold accents.
Because it is composed largely of neutral colors and materials that accentuate different textures, the Contemporary Industrial style is straightforward to accomplish with lighting, décor, and furniture. Despite its simplicity and austerity, it conveys a powerful message. Take a look at this gorgeous living room created by Luxxu.

The modern mood is evident not just in the decorative items but also in the way the furniture was meticulously selected for this space. As the Darian Sideboard demonstrates, there are hardly any organic forms, only clear and straight lines.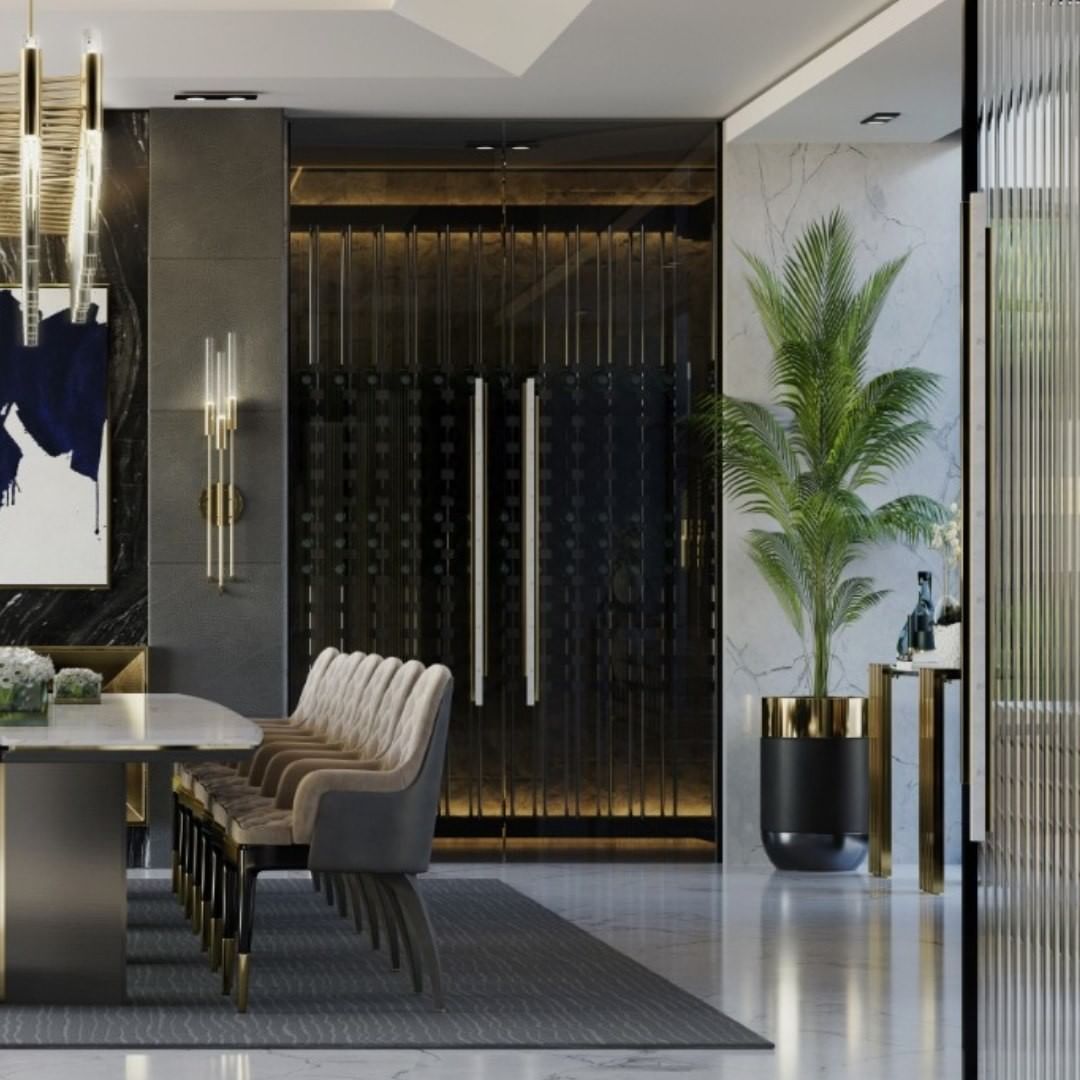 Upgrade your dining room decoration with PullCast Jewelry Hardware piece. Take your ambiance to another level with Skyline door pull.
GET THE LOOK:
This black and gold sideboard is the ideal complement to a luxury and sophisticated house.
⇒ Inside Jin Gui Restaurant in Hamburg – A Modern Design by Joyce Wang ⇐
Explore the room by room from the luxury interior design
The Saboteur Swivel Bar Chair is a lovely velvet bar chair that harkens back to the classic elegance of noir films. It's perfect for modern kitchens, bars, bistros, and lounge areas. It's a fantastic choice for any modern kitchen design.
Stairway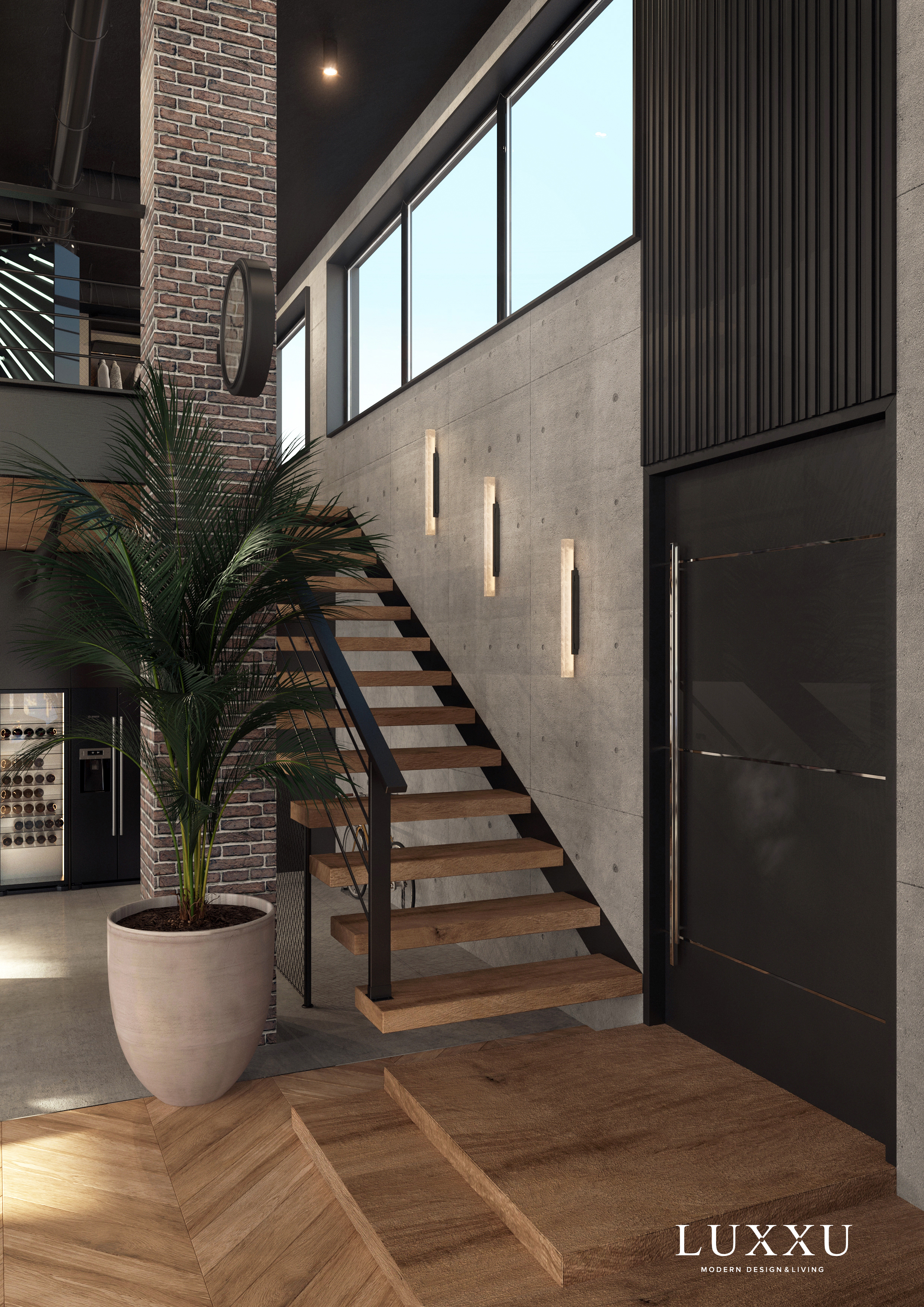 Luxxu epitomizes cosmopolitan and beautiful interior design. Their compulsion is a never-ending hunt for beautiful usefulness.

Of fact, the best space in a house is generally the most private – the closet. The Charla line combines timeless elegance with a modern twist. Do you wish to spruce up your opulent wardrobe?
⇒Kips Bay Decorator Show House Dallas with PullCast⇐
The color contrast is indescribable, the lighter blue tones merge beautifully with the white shades found across the room as well as the wooden flooring and the golden accents of both the cosmopolitan-styled door pulls and the gargantuan suspension lamp.
Balcony
The comfort we experience inside our homes is now available outside, and our outdoor furniture collection aspires to become not just a necessary but also a fundamental element of life. What do you think of the Hampton Two Seat Sofa?
PullCast offers a stunning selection of hardware pieces to decorate the most unique bathrooms. Get this look with the Skyline hardware family.
A smaller service bathroom with an emphasis on the smallest details. The predominant motif is gold, which can be found in all of the furniture, lighting, and accessory pieces. The enormous Colosseum Mirror reflects the flamboyant style while allowing other items to flourish.
⇒Discover How PullCast Make Part Of  Luxxu's New York City Loft⇐
Taking influence from one of the hottest current trends, Japandi, this guest bedroom also has a feng shui sense with all of the cleanness and clear tones. Less is more becomes the mantra once more, with a highly contemporary style with a touch of a mid-century modern twist from all Essential Home's items.
Circu was created in a dream! The aim is to empower children to live their own dreams and to build a wonderful environment for them to fly in using their limitless imagination. What exactly are you waiting for?
Bunny-shaped beds are becoming increasingly popular in children's bedrooms. Inspiring postings on Instagram, Pinterest, and other social media platforms provide a plethora of alternatives. The Mr. Bunny Bed, on the other hand, never fails to warm our hearts.
Bubble Gum Desk was inspired by the sweetness of children's favorite candy and was designed specifically to turn homework time into a joyful experience for children. The desk's curving curves will offer a beautiful touch to your study space while also adding a fun touch to the décor.
⇒ New Season One Of A Kind Jewelry Hardware ⇐
Circu's specialty has always been transforming your child's bedroom into a playground. The Fantasy Air Balloon is a children's bed that evokes the romantic and whimsical atmosphere of a hot air balloon journey! Are you prepared?

If you want to have a heavenly bedroom, we have a cosmic option for you. Rocky Rocket is a children's interactive chair that would look great in any child's playroom. Have a safe journey!
Movie Room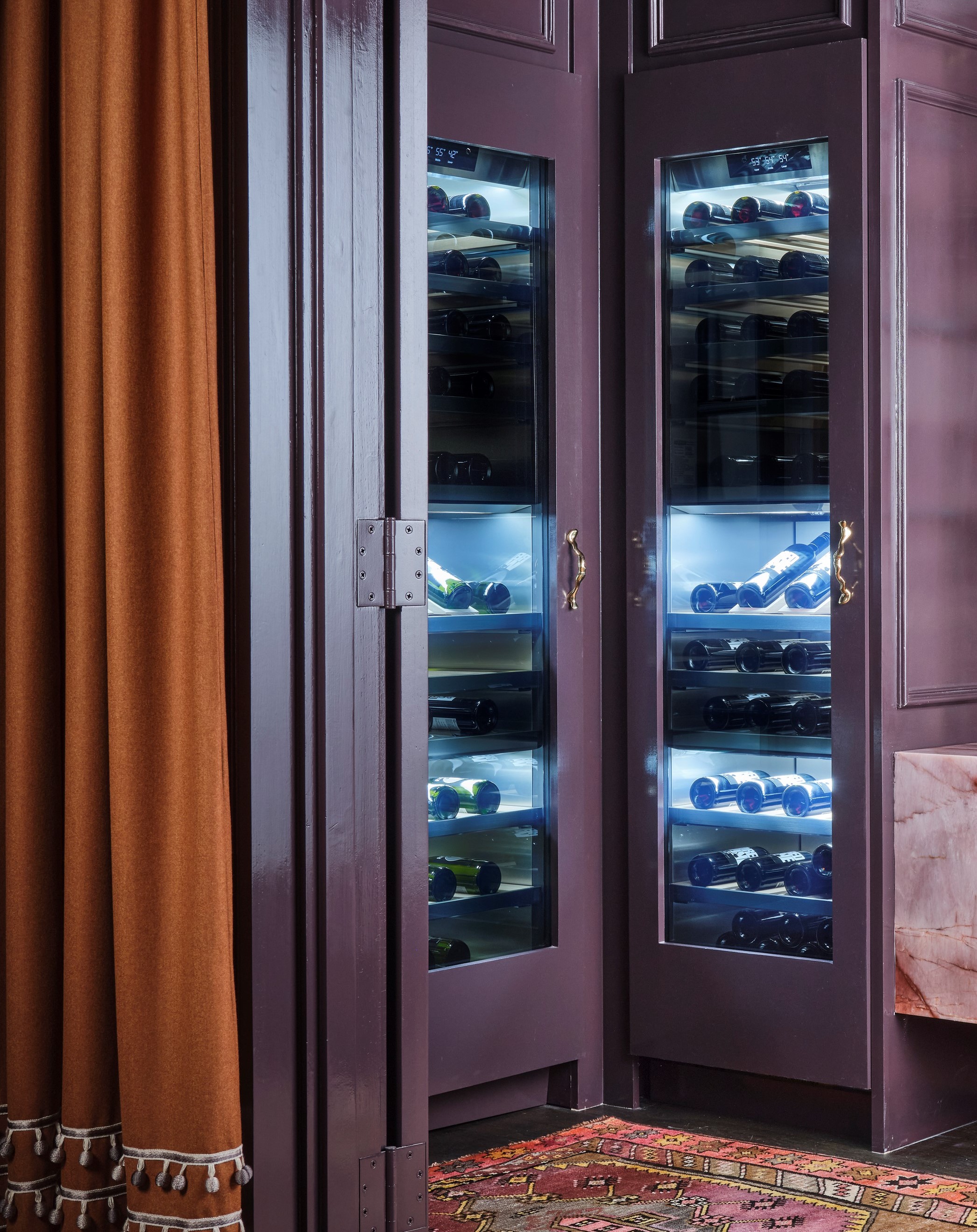 Inspired by the Art Nouveau era, which was full of distinction and elegance, Noveau's style is steeped in modernism and fluidity. This piece is so unique that is capable of transforming any ambiance.
GET THE LOOK: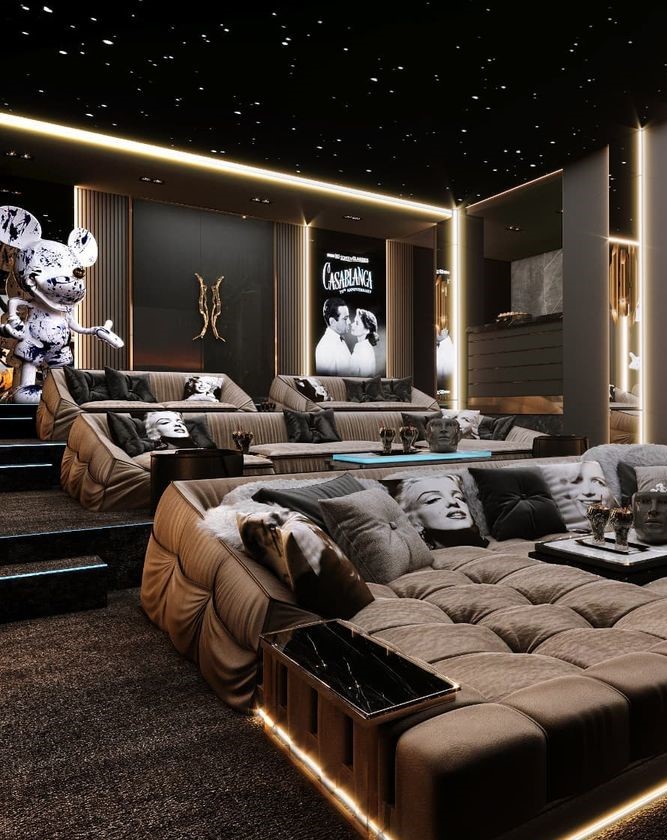 Possessing a natural and invigorating way of movement, Flow door pull presents an organic shape decoding sophistication and personality. This cinema room is the perfect example of how unique any room stays with PullCast Pieces.
Discover the exclusive and luxury world of PullCast and dive into our amazing and elegant list of decorative and architectural hardware products. Did you like our article Unique Inspirations For Decorations Worthy of Luxury Interior Design? They will help you elevate and transform your home decor or your interior design project into a unique experience! For more inspiration regarding decorative hardware, follow us on Facebook, Pinterest, Twitter, Instagram, Linkedin, and Youtube!