Cosmopolitan Collection: Explore PullCast's Latest Hardware Designs ⇒ Just as the name is of indication, the Cosmopolitan collection was strongly based on the large metropolis around the world, thus having a more architectural take and a cultural-oriented focus. In today's article, PullCast Blog explores four of the latest additions to this astounding collection of decorative hardware designs!
These jewelry hardware pieces easily become a form of expression in regards to what life and nature bring to civilization. Each handcrafted product is carefully designed from the finest materials, such as brass and marble, and rewrite a unique world-related narrative.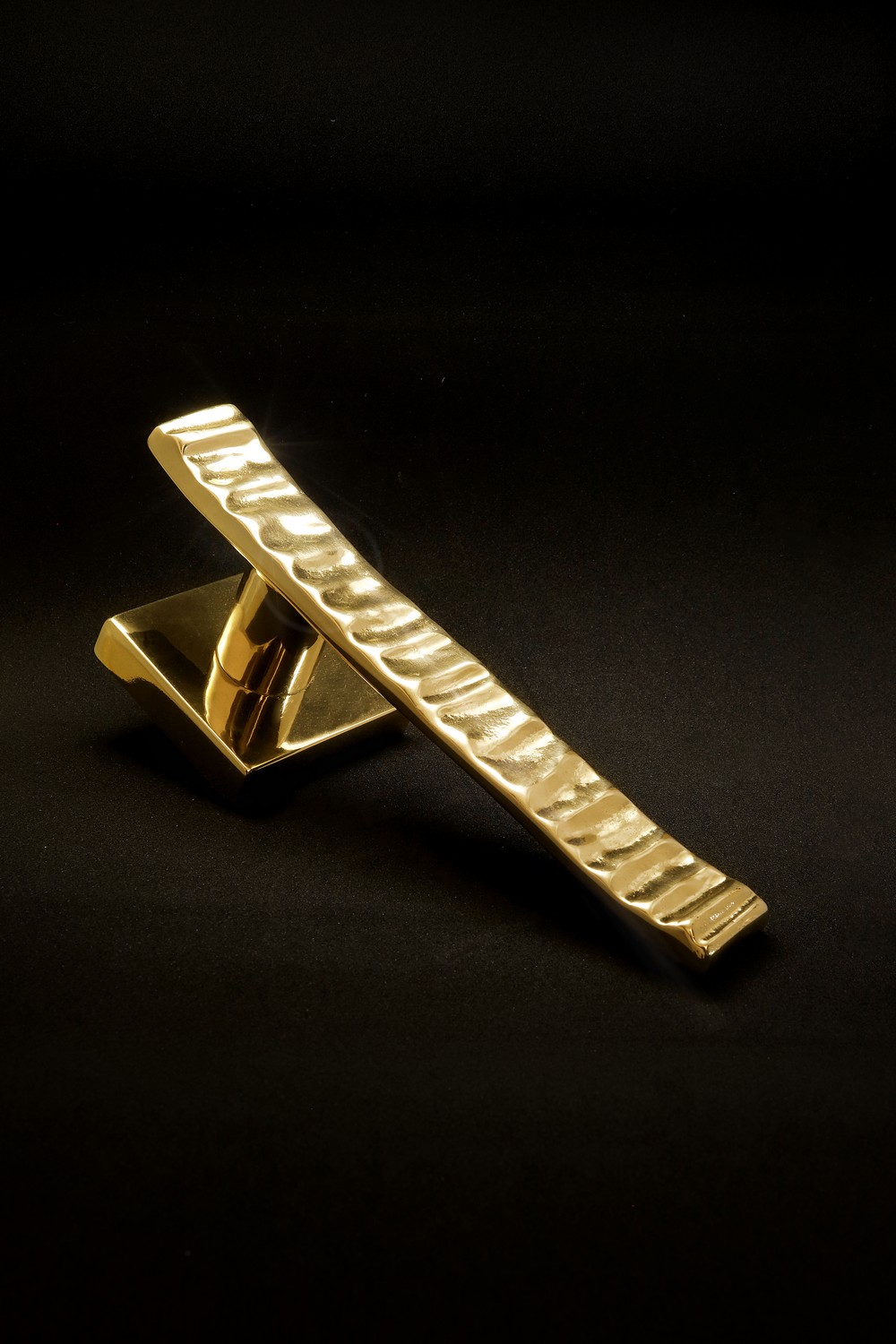 Deeply inspired by Japanese culture, Baruka is meant to represent this country's century-old culture and customs and thus became a simple yet detailed hardware piece that reflects old crafting techniques and traditions. Furthermore, this hardware design highlights an architectural brass silhouette that becomes the perfect complement for dark-toned door designs! hardware designs, hardware designs
Inspired by metals and the industrial revolution, this new version of the Waltz drawer handle showcases a lustrous combination of black and gold. Waltz is a great example of functionality with extreme simplicity and it also has a touch reminiscent of the Art Deco era due to its golden frame. Unlike its counterparts, this new model of the Waltz hardware design presents a more geometric aesthetic, taking the shape of a hexagon.
⇒ Read Also: Discover Statement Hardware Pieces with a Peculiar Decor Style ⇐
This new version of the Skyline decorative hardware is portrayed in smaller proportions, yet it still packs the same sense of opulence and architectural allure as the others. However, this drawer handle that presents a new geometric form benefits from a mid-century feel that perfectly blends functionality and luxury!
Designed after the acoustic, stringed musical instrument invented in Italy by Bartolomeo Cristofori, the Pianoa hardware piece reflects the keyboard pattern of the piano and provides a feeling of soft yet strong visual impact, just like the piano sounds. Made of Marquina marble and brass, this subtle decorative hardware piece exudes an unrivaled sense of classical beauty.
⇒ Read Also: Discover A Sense of Design Rarity in the Form of Jewelry Hardware ⇐
If you want to discover more about the exclusive and luxurious world of PullCast and our elegant collections of decorative and architectural hardware, then feel free to follow us on social media: Facebook, Pinterest, Twitter, Instagram, Linkedin, and Youtube!
hardware designs, hardware designs