The Perfect Kitchen And Dining Room Décor To Inspire You ⇒ A dinner party is a great excuse to welcome guests into your house and show off your beautiful décor. To wow everyone and leave a lasting impression, your kitchen and dining room décor must be in harmony and luxury for this special occasion. Join PullCast Blog as we take you on a tour of these incredible ambiances.
See also: Kitchen Decor Trends for 2021
Kitchen
Luxury is really the right word for this opulent cuisine. Everything is perfectly balanced, the view is great and the dark marble is beautifully spiced up by the golden details!
This Kitchen combining elegance and functionality, blending the green marble countertop and herringbone parquet floor with aged brass cabinets and appliances.
Thanks to its inspiring modern lines and mid-century design, the Kelly bar chair became one of Essential Home's best-selling bar furniture products leaving us with the sense that the hit wouldn't stop there. Amazing kitchen design with these unbelievably stylish chairs is something you were looking for
Editor´s Choice
Discover the Knob
Explore the most wonderful designs by Essential Home and get ready to fall in love!
Designing the kitchen of your dreams?
The sleek design of this modern kitchen leaves anyone speechless. The combination of golden details of the hardware and neutral tones is out of this world, providing a sense of timeless allure to space. What makes this kitchen design so unique is also that while it highlights more rigorous lines and textures, a playful touch is added through a stunning chandelier.

Dining Room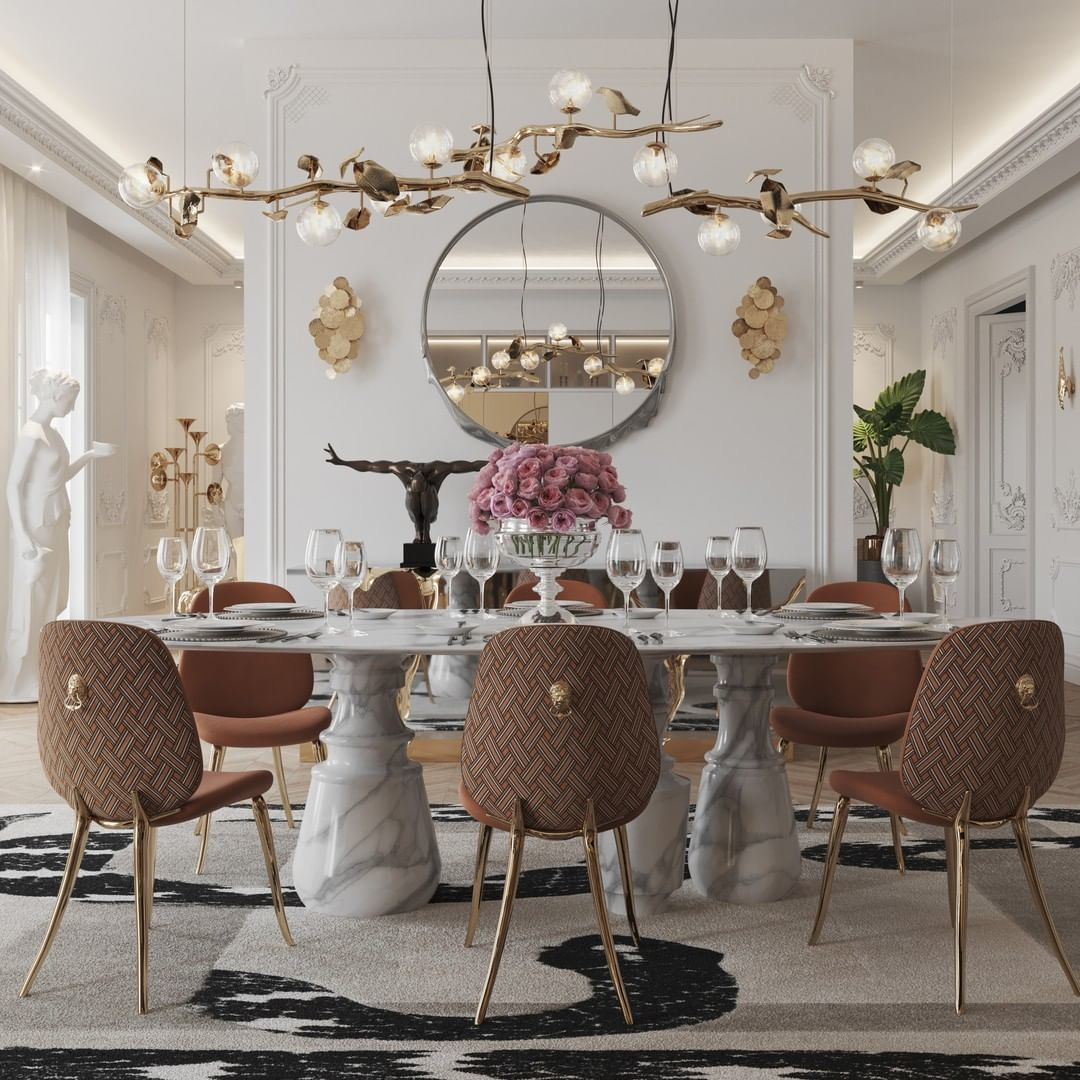 Marble dining tables are a great way to upgrade any modern dining room, this fine material has been used for centuries as a sign of richness. The Pietra dining table from Boca do Lobo shapes a timeless experience through its classical aura.
An outstanding dining table is crucial for a dining room decoration. Combining different patterns with different colors it's a great option to bring irreverence to any space. This dining room is full of different and luxury pieces creating a powerful statement on the ambiance.
Sophistication, uniqueness, and a contemporary feel distinguish this dining table from other refined dining tables. A fantastic tabletop in stained oak with brass details and a base in matte brass will turn every head that visits your home and your dining room.
See also: Limb Door Pull
White, Gold, and Classic. Meaning, timeless taste, timeless glamour, a timeless masterwork. This unique interior design project full of charm and beauty will steal your hearts away!
Lighting is key to the atmosphere. Generally speaking, warm, cozy light makes people feel most comfortable, especially in the family gathering spaces, such as this amazing dining space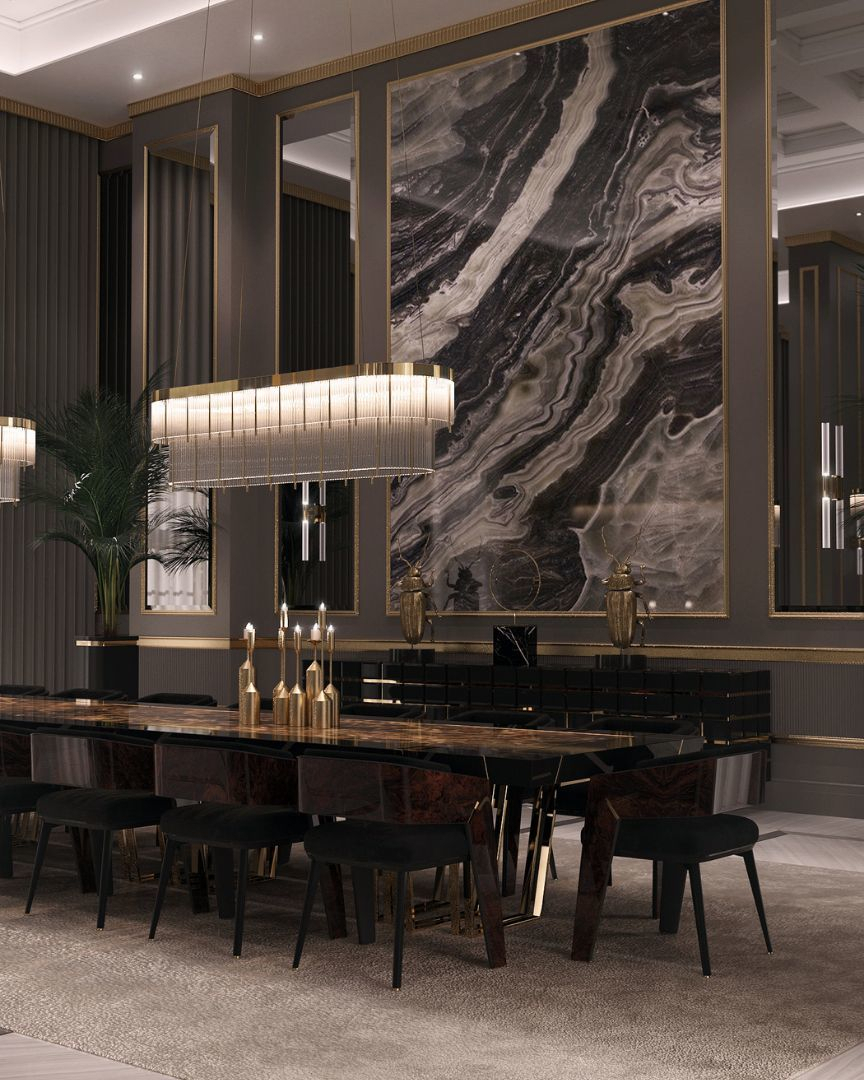 The dining room design shouldn't be overlooked. After all, it's in this space where magical meals happen and where you spend time with your friends and family. Combine a powerful dining table and brighten with graceful lighting. The Pharo Snooker Suspension by Luxxu it's the perfect lighting fixture for a dining room and pairs beautifully with the Apotheosis XL Dining Table.
See also: Comb Cabinet Handle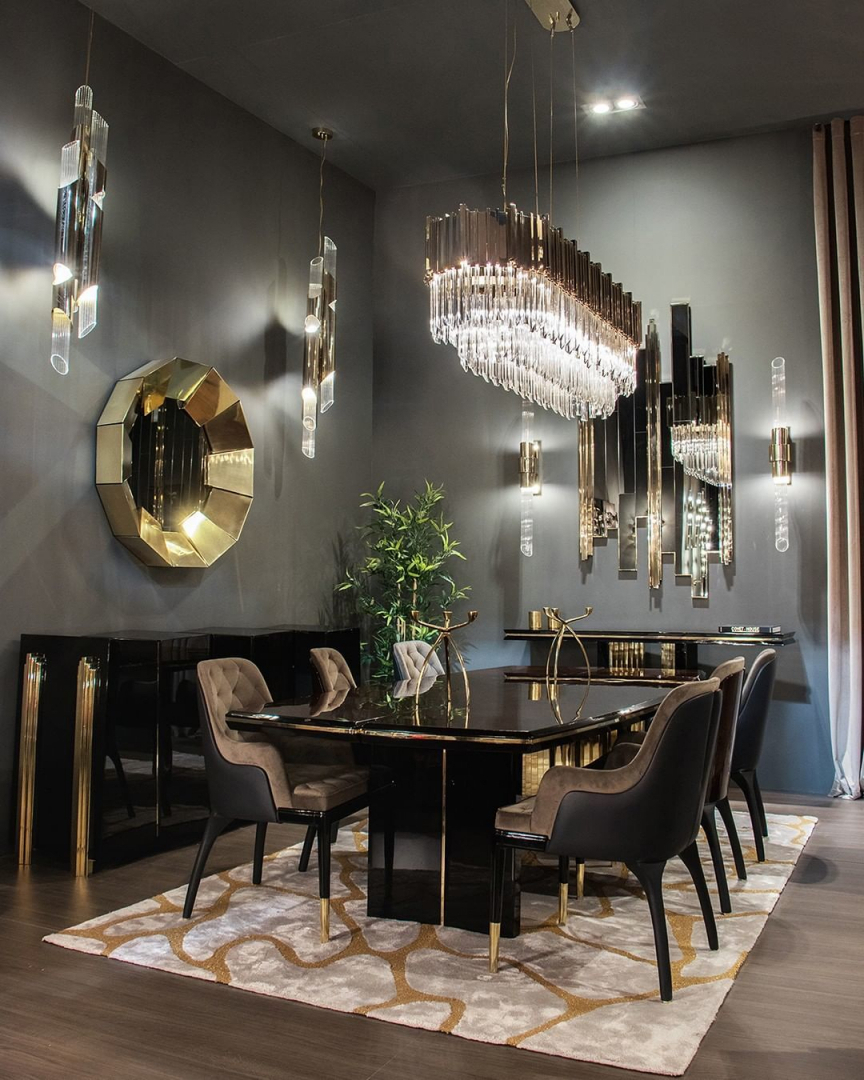 Absolutely without a doubt, the dining table is the most important piece of the dining room. It needs to stand out with its elegant design. A sophisticated dining table will add a strong presence to any dining room and elevate it to a truly luxurious and chic space.
Editor´s Choice
Discover the Handle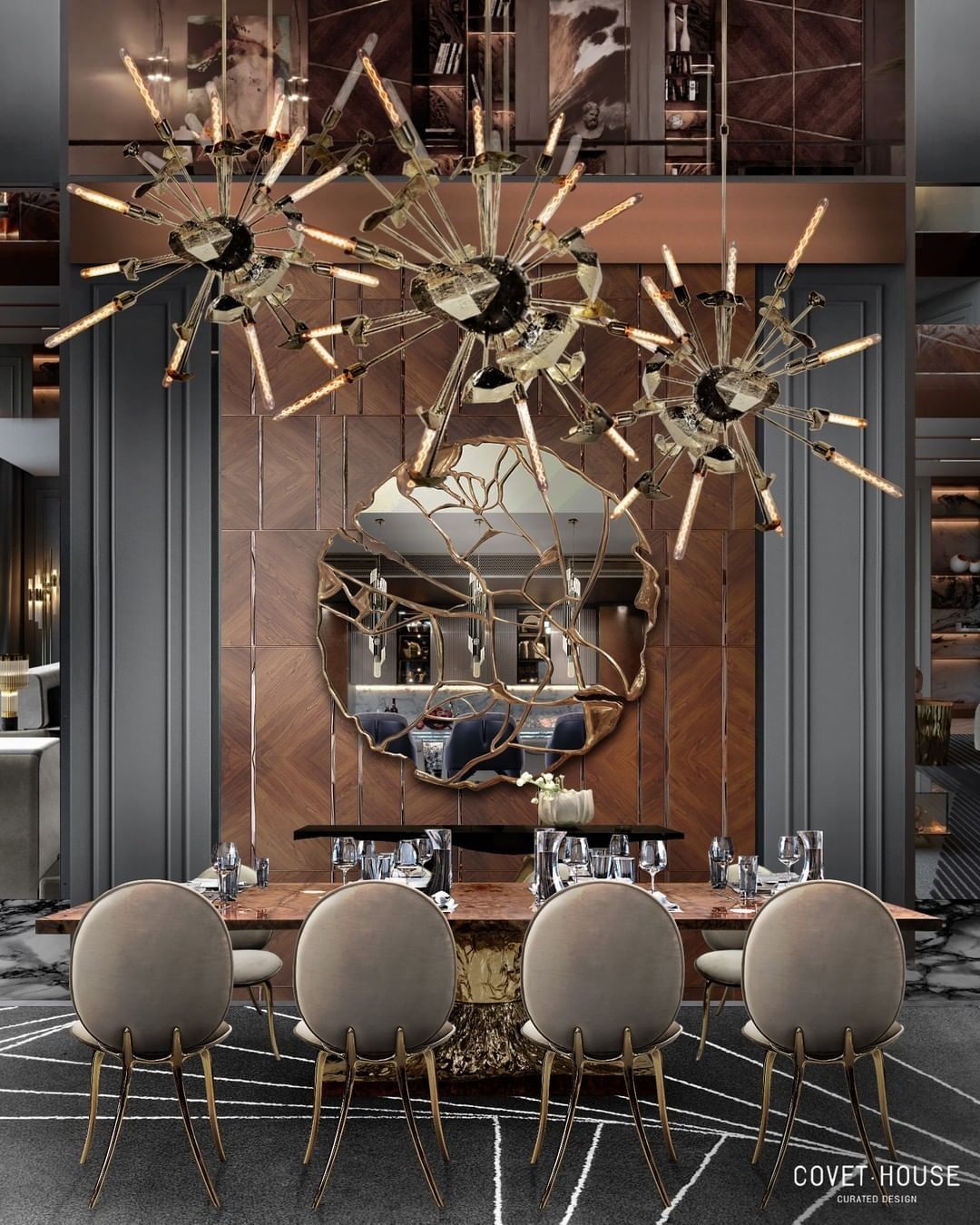 The secret ingredient to creating a magical dining experience is to find a style that suits your hosting needs and your home perfectly. Look at this combination with clean lines and cool silhouettes like these chandeliers.
A white palette is always a good choice for your decor and perfect to create an atmosphere that's both modern and classic.
See also: Breathtaking Entryway Designs By PullCast
Did you like our article The Perfect Kitchen And Dining Room Décor To Inspire You?
Let us know! If you want to discover more about the exclusive and luxurious world of PullCast and our elegant collections of decorative hardware, then feel free to follow us on social media: Facebook, Pinterest, Twitter, Instagram, Linkedin, and Youtube