Mid-Century Modern Style Inspiration For Your Next Projects – Classic never goes out of Style and currently, it's bigger than ever! Portraying with elegance the unique beauty that resides on detailing, our Twist Collection is powerful hardware to incorporate in your unique furniture designs and add some mid-century vibe.

SEE ALSO: Best Hardware To Accessorize Your Furniture Design
In today's article, we explore a mid-century design series of hardware designs, whose aesthetic is based on some of the biggest events, movements, and personalities of the 20th century.
Twist was PullCast's response to creating a collection that encompassed both characteristics from the mid-century and the contemporary design styles.
is a series of drawer hardware handles whose circular design was actually inspired by one of Essential Home's, PullCast's sister brand, most iconic pieces, the Monocles sideboard, a retro furniture piece that appears to have been taken out of a bond movie, oozing charm and luxury like no other piece.

See Also: More Of The Best Interior Designers In San Francisco
For lovers of mid-century design cabinetry, the Monocles drawer handles assuredly become the perfect complement to furniture designs. The circular form of these designs is bathed in brass, however, it is available in a wide range of finishes, from copper to black nickel-plated.
The Hendrix door pull pieces, on the other hand, are a mixture of classic mid-century design and contemporary influences coming together to create an innovative and modern piece that would beautifully adorn main entrances and doorways.
See Also: Historically Modern Design Style For Your Projects
The Quantum door and cabinet handles were inspired by the atomic age design and showcase a vertical polished brass form. They easily become the perfect mid-century decorative elements for door designs.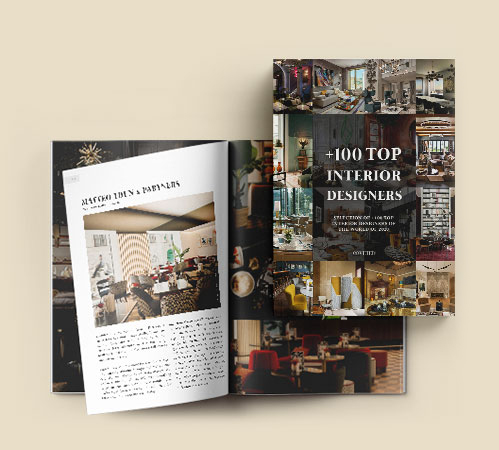 Last but not least, the Brubeck door pull is composed of asymmetrical tubes in polished brass, creating a visually interesting focal point while exuding luxury and sophistication. Brubeck is a great addition to a home's front door, for example, as it will set an elegant tone right from the moment guests ring the doorbell.
See Also: Let yourself fall in love with this breathtaking outdoors
Did you like our article Mid-Century Modern Style Inspiration For Your Next Projects? Let us know!
If you want to discover more about the exclusive and luxurious world of PullCast and our elegant collections of decorative hardware, then feel free to follow us on social media: Facebook, Pinterest, Twitter, Instagram, Linkedin, and Youtube