Be Dazzling By The Most Elegant Ambiances – The way someone represents their tastes in its interior décor requires originality as well as a fresh perspective. In today's article,  PullCast Blog gives you another day of the most elegant ambiances to thrill and inspire you.

See Also: Stunning Cabinet and Door Knobs – Hot Summer Sales
Know PullCast elegant ambiances

The decoration of a door should not be forgotten, especially when it comes to the entryway door. The stunning Baruka door pull creates such a luxurious statement in any space empowers the ambiance.
GET THE LOOK:

Are you a person who sees beauty in nature? Strelitzia is the perfect piece, inspired by a flower from South Africa and connected to royalty.
GET THE LOOK:
⇒  See Also: Hot Summer Sale: Can You Handle it? ⇐
Hallway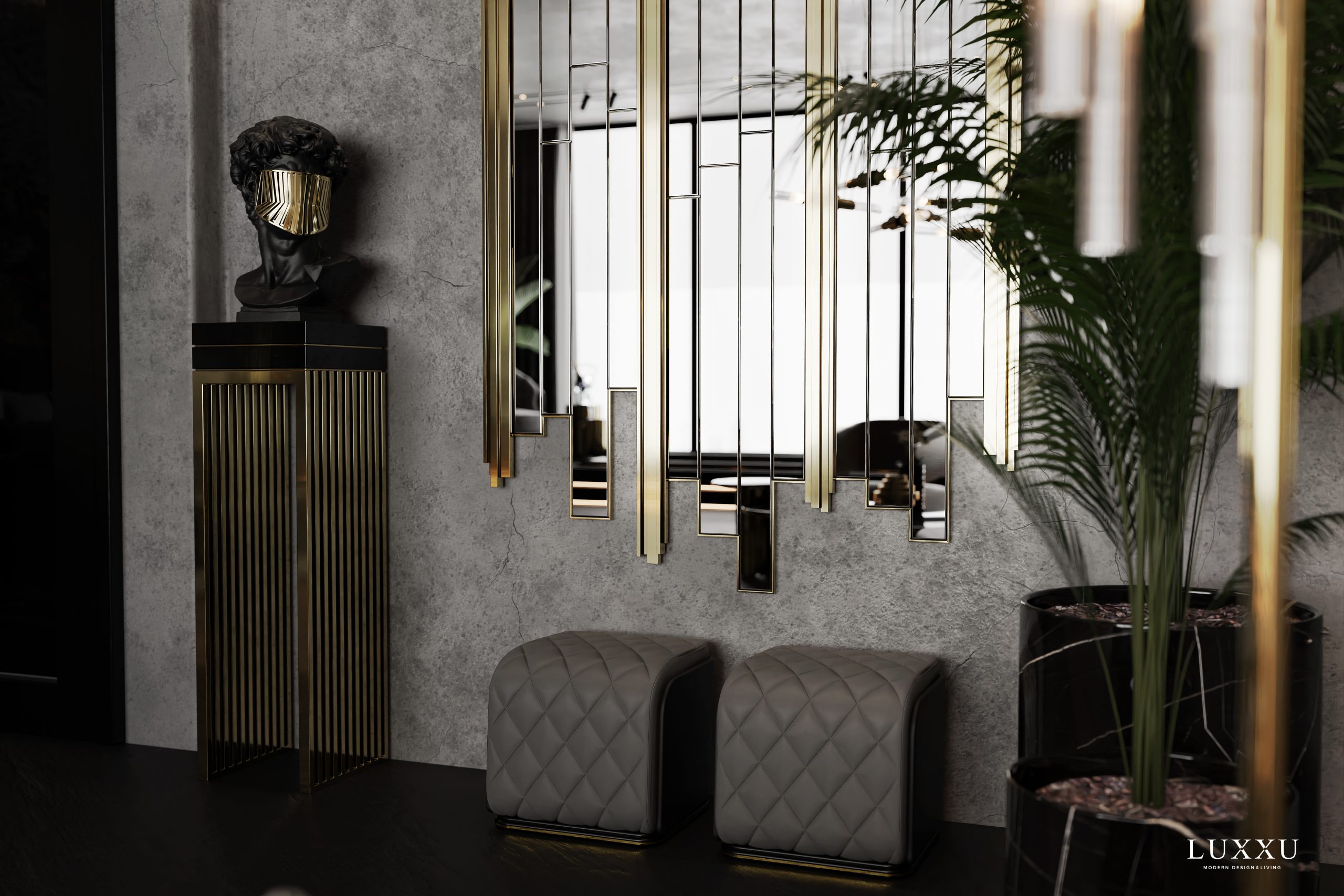 Bring the ultimate luxury to your hallway with stunning pieces like this and create a unique ambiance.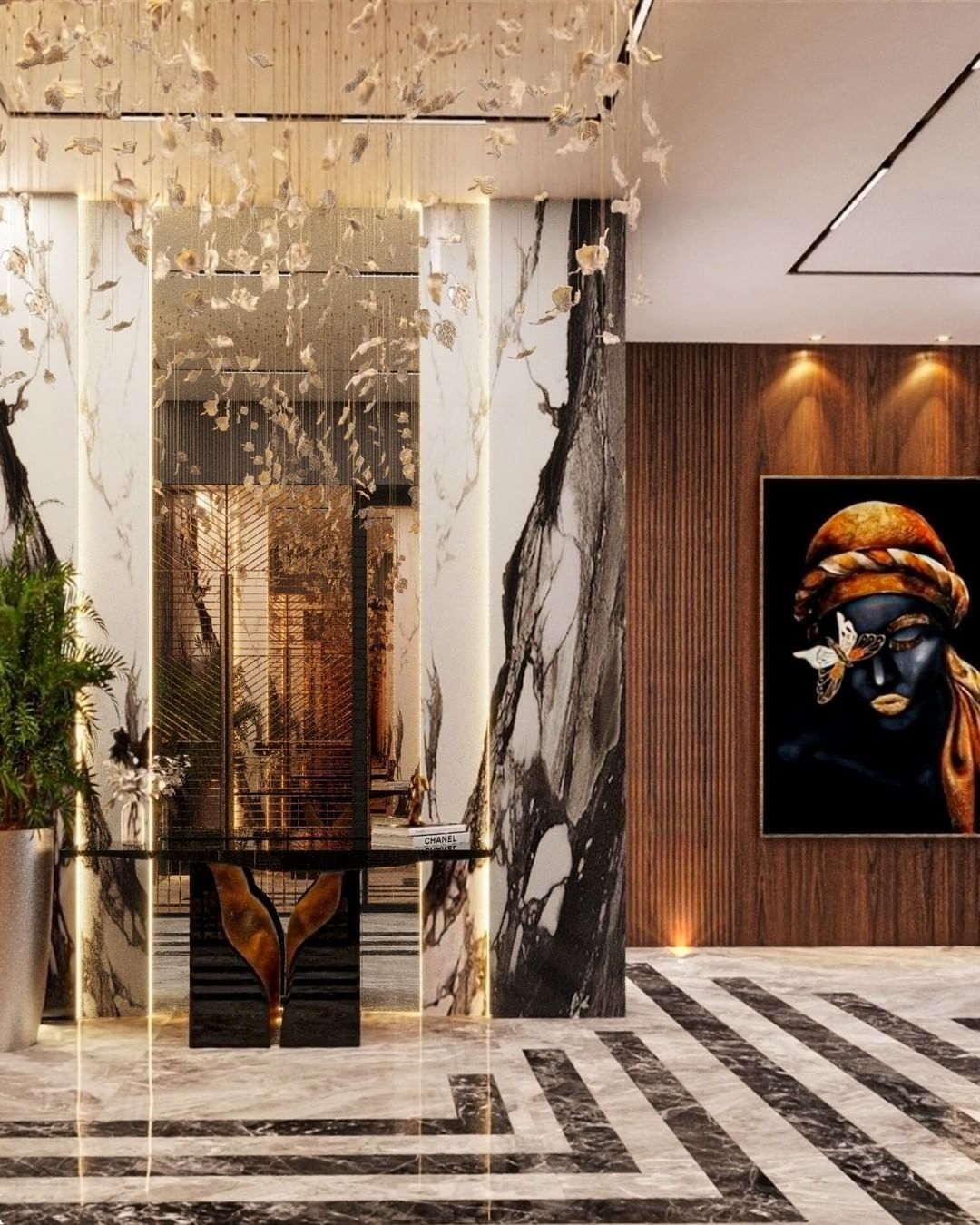 Be inspired by Tarek Kharbotly's project for BD Italia Dubai, which features a stunning hallway design incorporating the Lapiaz black console table.
Choose one elegant ambiance for you house
Bedroom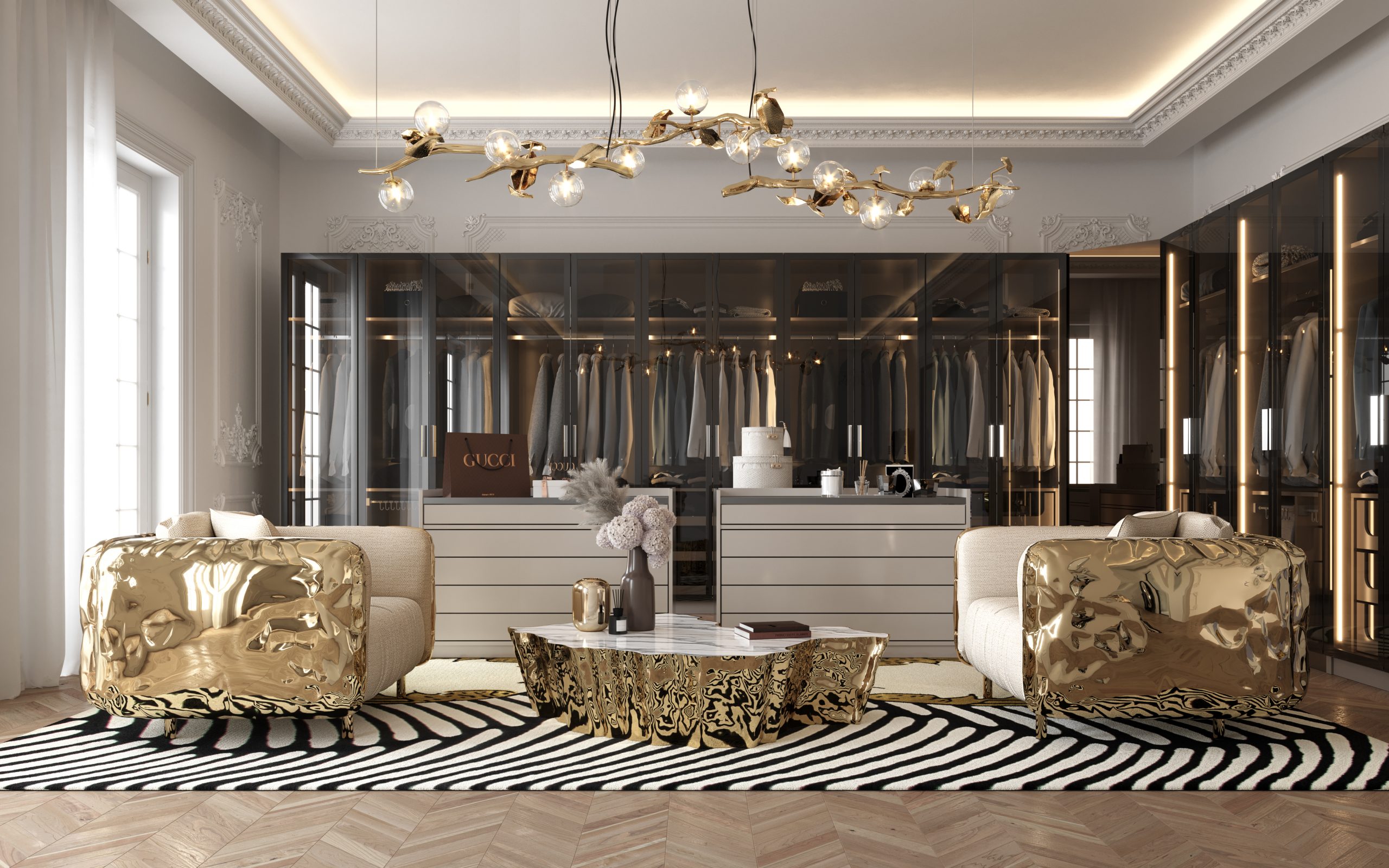 The luxury closet at Boca do Lobo looks like something out of a dream. The space has a central living area with our brass-covered Imperfectio armchairs, giving it a genuine and luxurious feel.
The gold of the design items goes wonderfully with the high-end luxury bedroom furnishings as well as the modern closet's unique environment.
The main qualities that characterize any master bedroom is comfort and opulence, while every luxury bedroom provides these attributes greatly, some bedrooms can achieve perfection with a special flair.
⇒ See Also: Admire Luxxu's Newest Deluxe Apartment in the Heart of Moscow⇐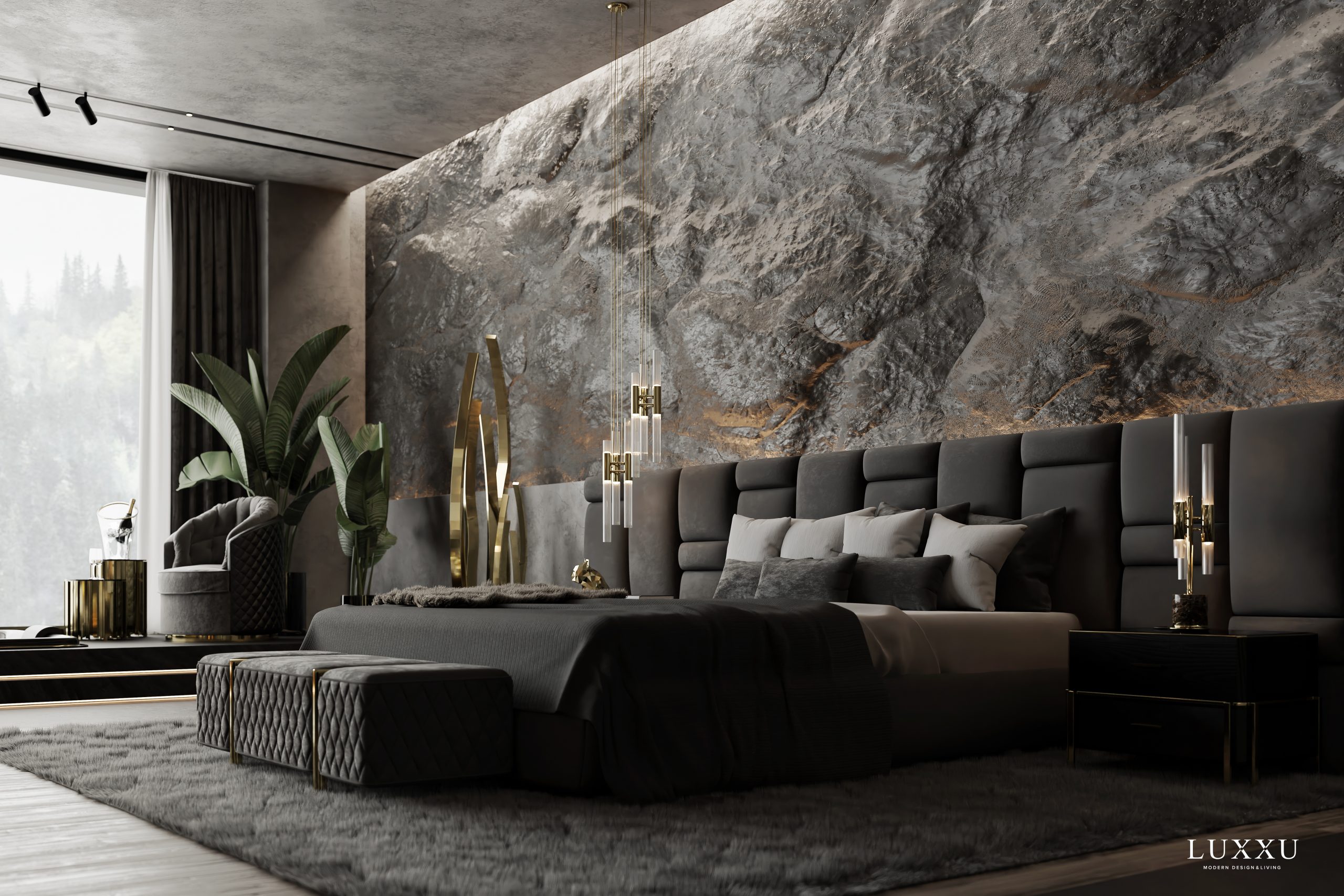 The gloomy color palette in this room needed to be balanced with elegance and individuality, therefore the lighting solutions for this area leaned heavily on Luxxu's Waterfall Collection.
The Whale's Tale Rug was added to make the room more comfortable and allow the youngsters to play on the floor. This rug was inspired by children's stories about the ocean and whales. These amazing creatures are renowned to be historians and to represent emotional and tranquil strength.
The Little Mermaid Chair is a unique item that will emphasize the decor of any girl's room. It is inspired by the popular Disney princess Ariel and her undersea kingdom. The Circu Little Mermaid Chair, with its synthetic fur, is a comfy seating option for your design and will add a luxurious touch to any kid's room.
The Tristen Bed is a kingdom ready to take a place in your bedroom project and your child's life, made with the finest materials such as wood and soft velvet.
Bathroom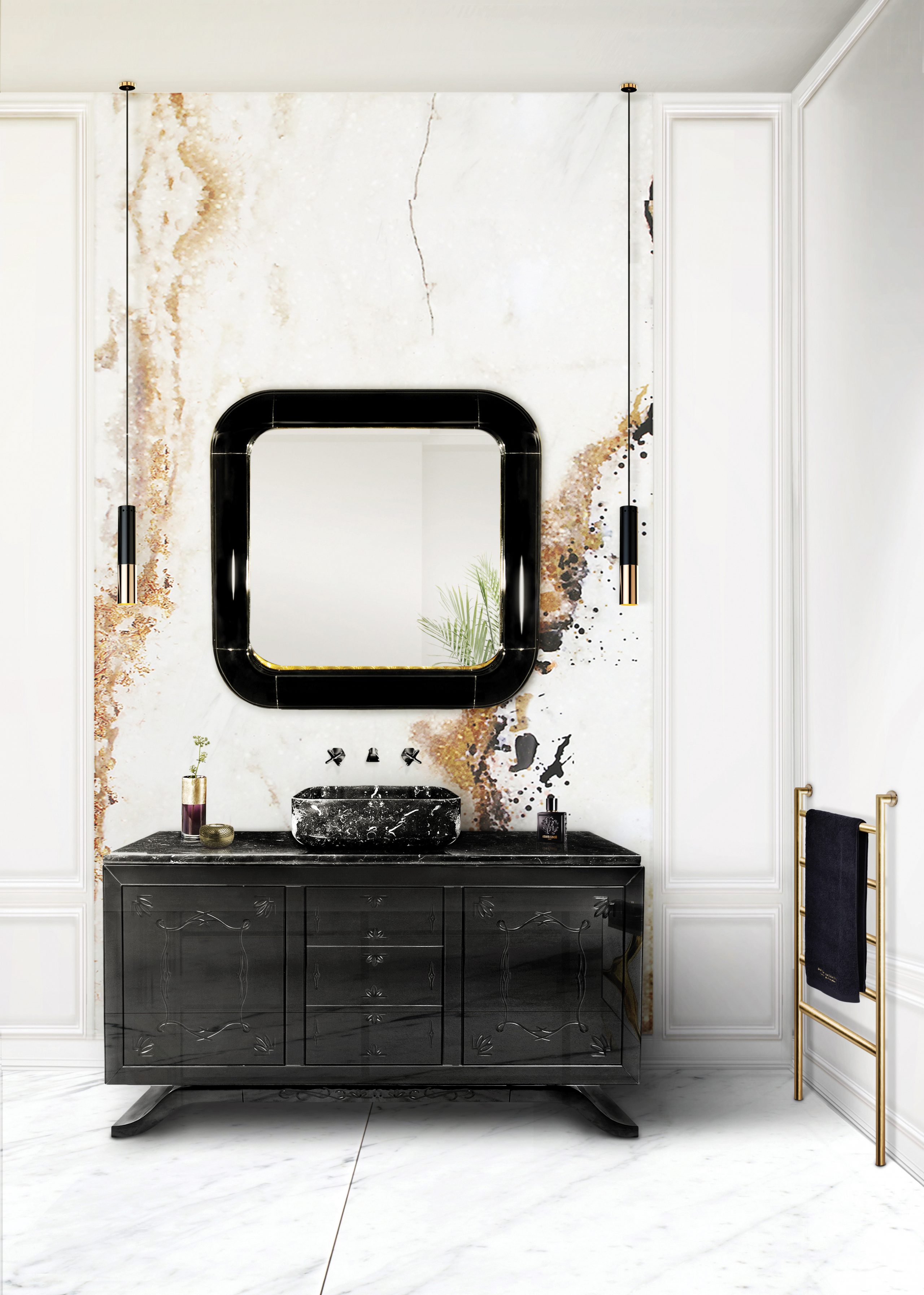 A priceless work of art with an interior of finely carved wood as beautiful as its owner. Ring, ideal for a one-of-a-kind and exclusive home, will add elegance to your living room or bedroom.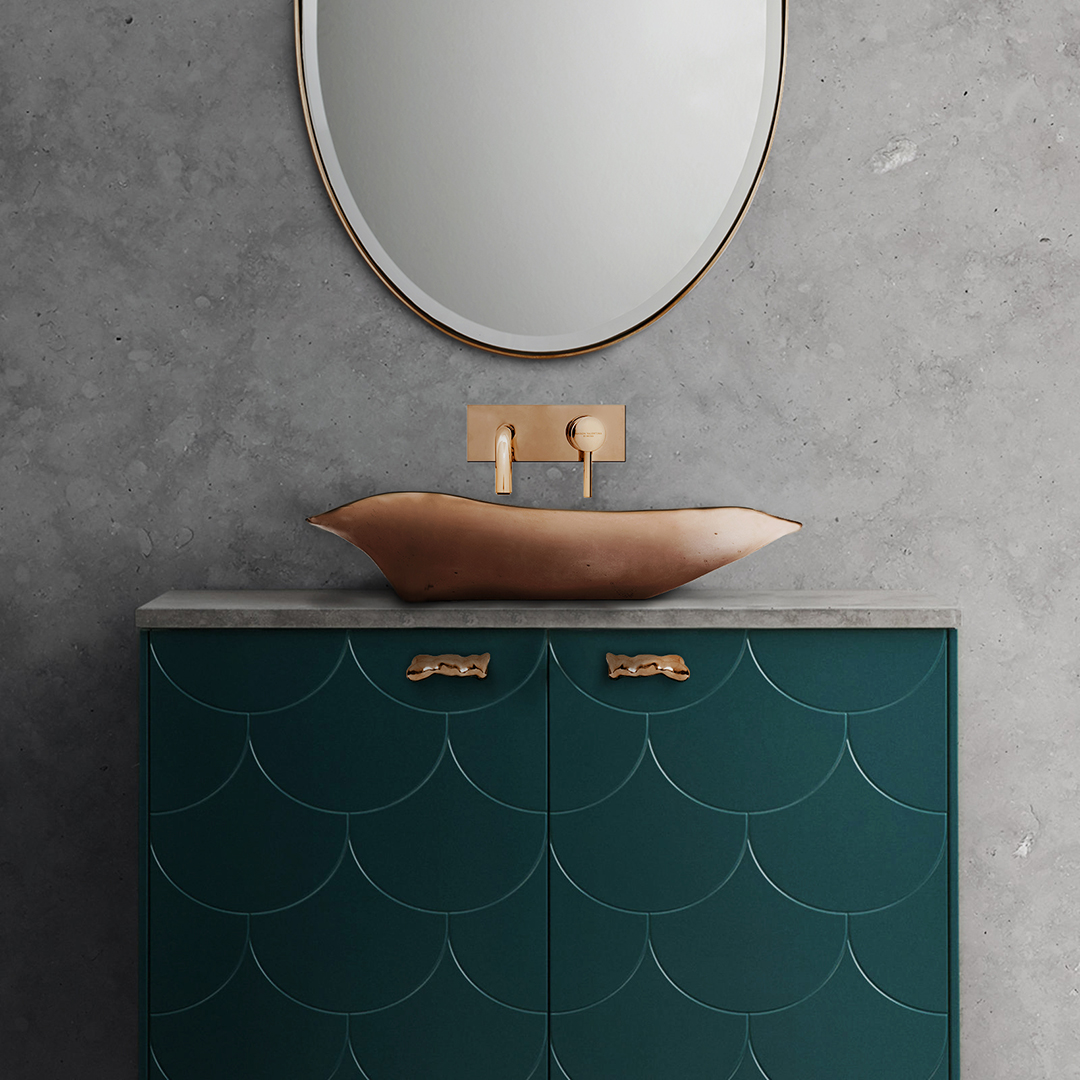 This unique bathroom design features the Nouveau drawer handle, an art-inspired piece immersed in modernity and fluidity, presented in an organic shape with a remarkable wavy distinction.
GET THE LOOK: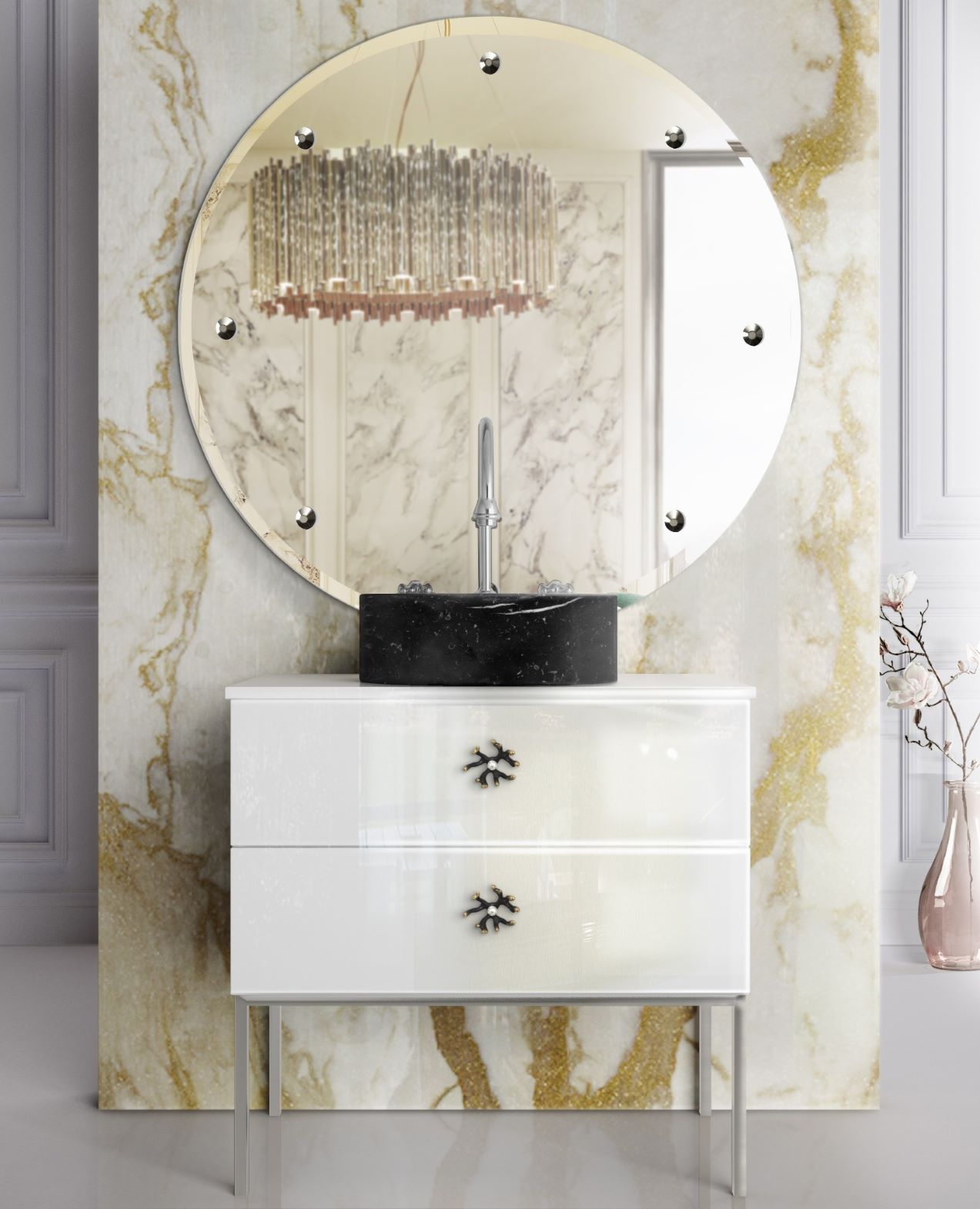 Bathroom Cabinet hardware certainly can make a difference in one's interior space as they are highly functional and add a more modern twist. However, there are a few aspects to take into consideration, from style to placements or even questions related to size and color, to have the best possible decor outcome.
GET THE LOOK:
Enjoying these elegant ambiances?
Living Room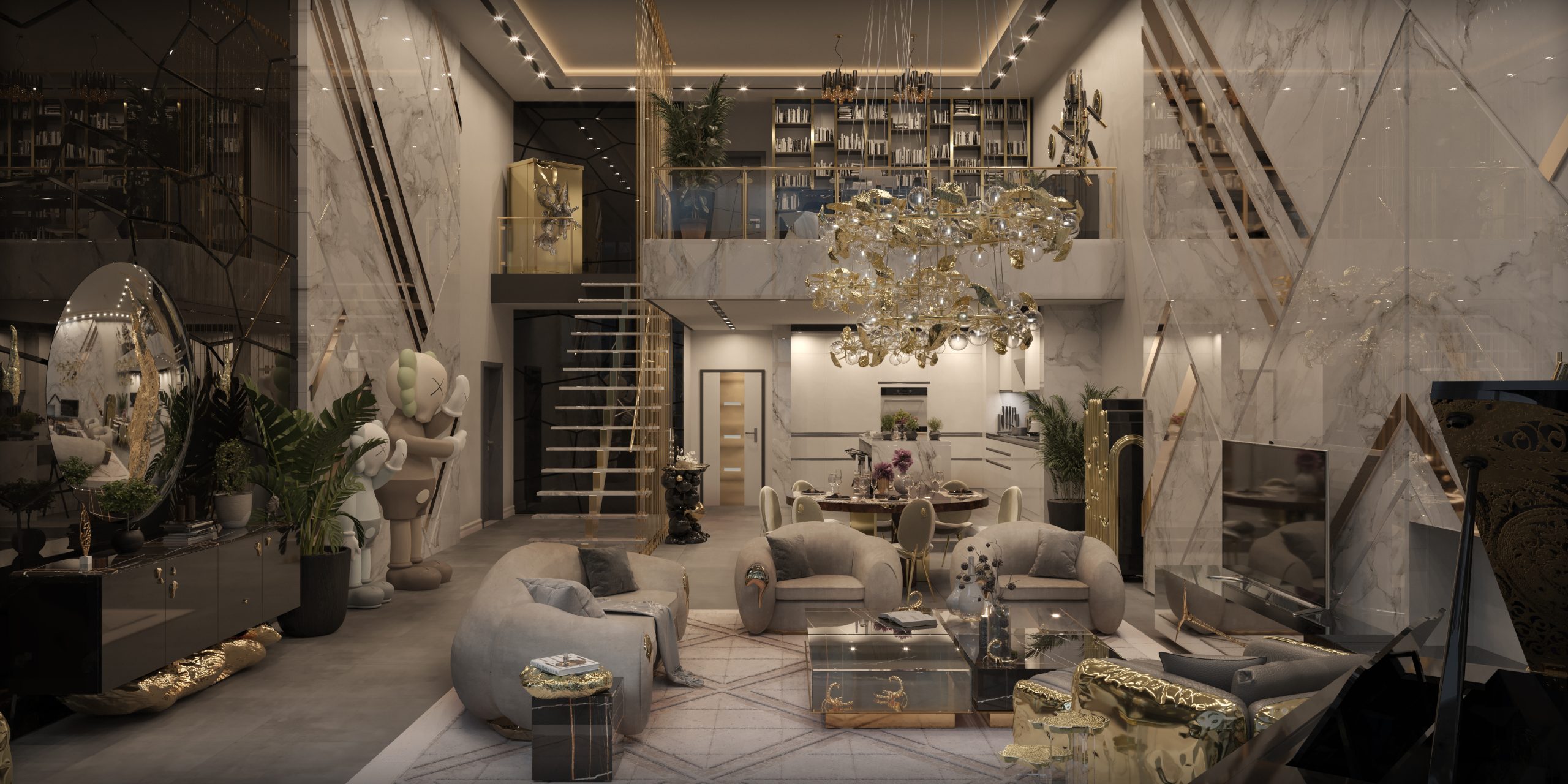 This open area, which is both contemporary and luxurious, is simply stunning, don't you think? This luxury residence is made out of our exclusive design components that exude a distinct feeling of luxury and sophistication!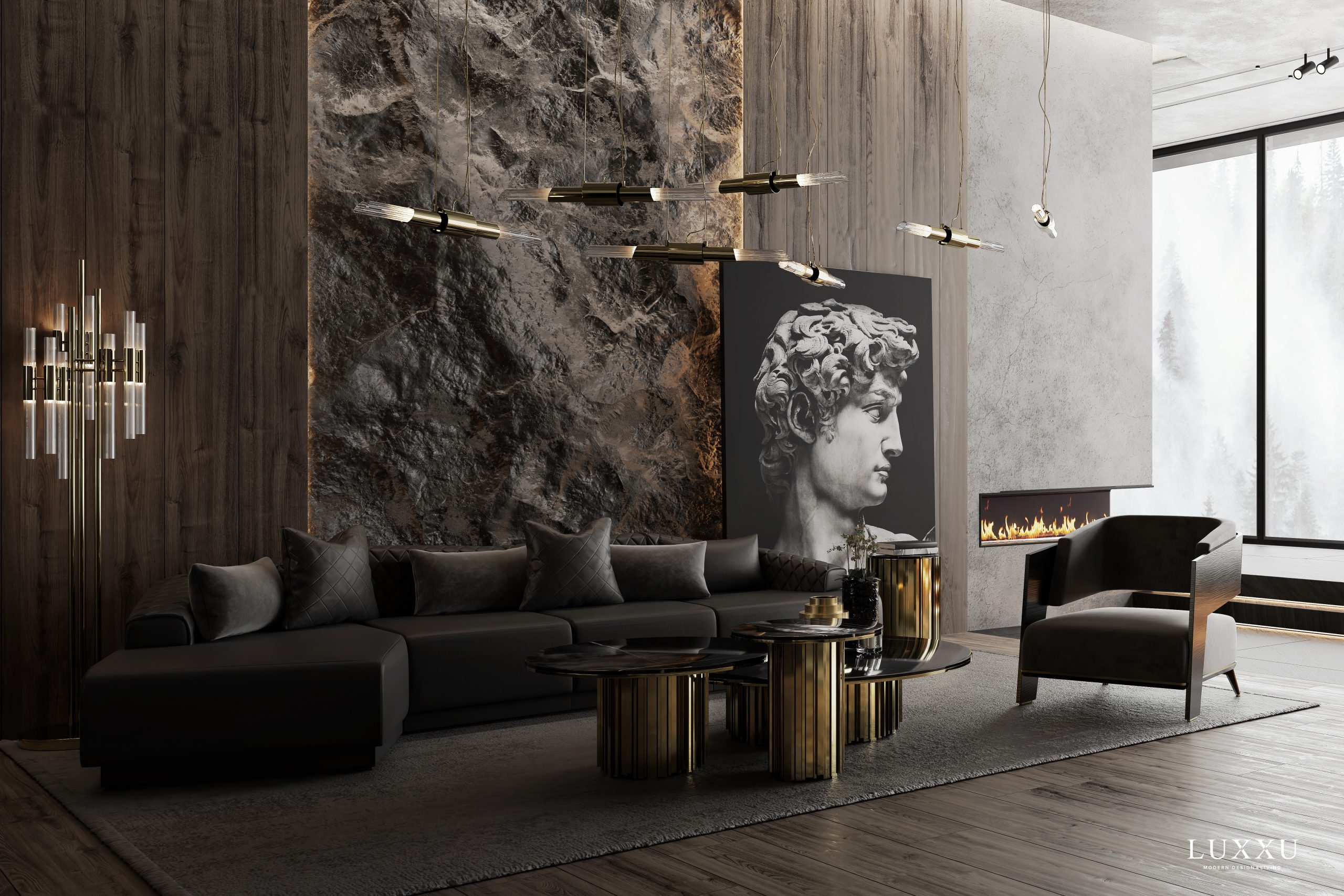 The living room may be more than just a place to unwind and spend quality time with friends and family. This is a space where you can show off your interior design to its greatest potential.
⇒ See Also: Marvel At This Exclusive Miami Property By Luxxu⇐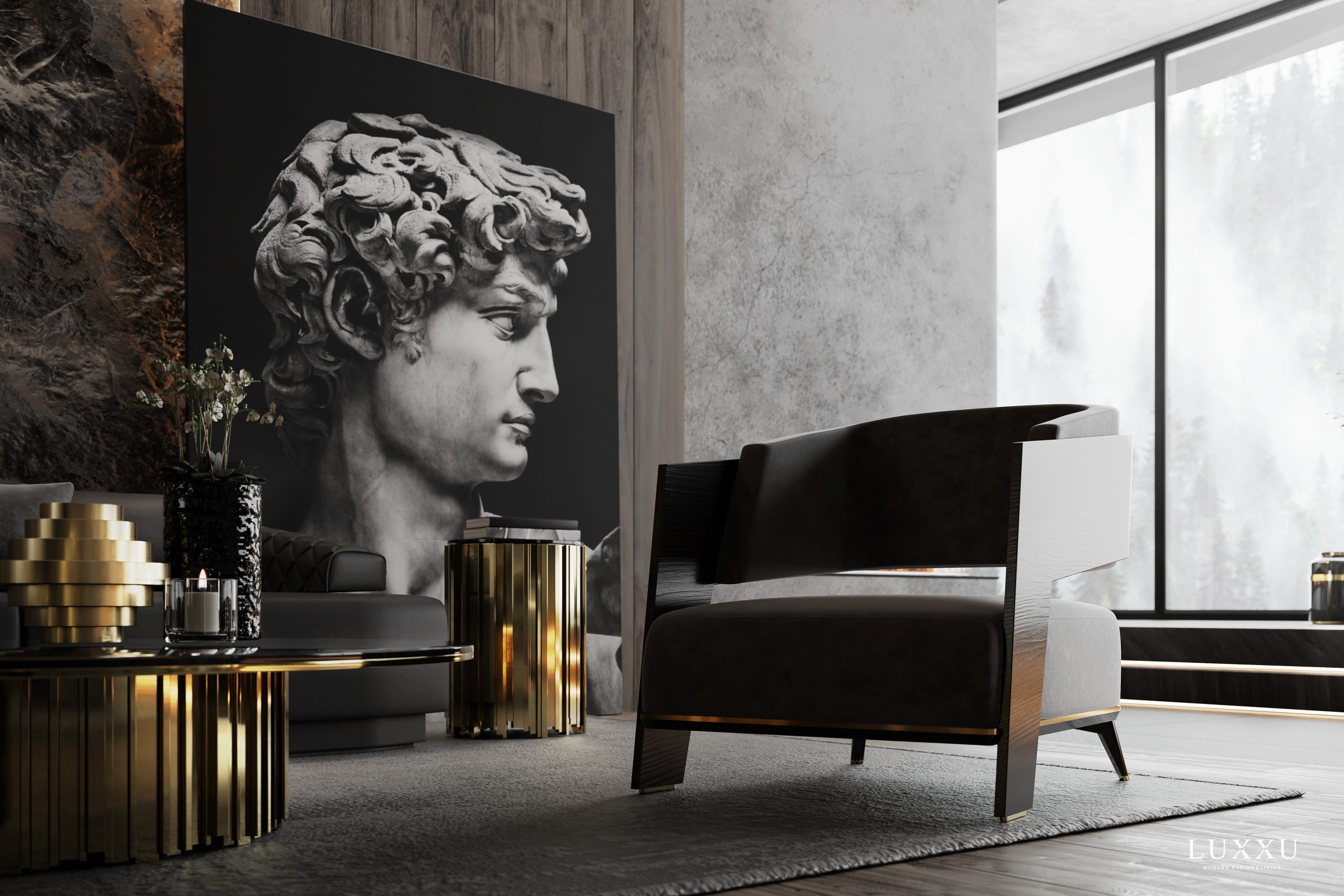 As the centerpiece of any social area, a stylish sofa often serves as a functional focal point – it's important to balance comfort with aesthetics to get the best possible effect.

Home Office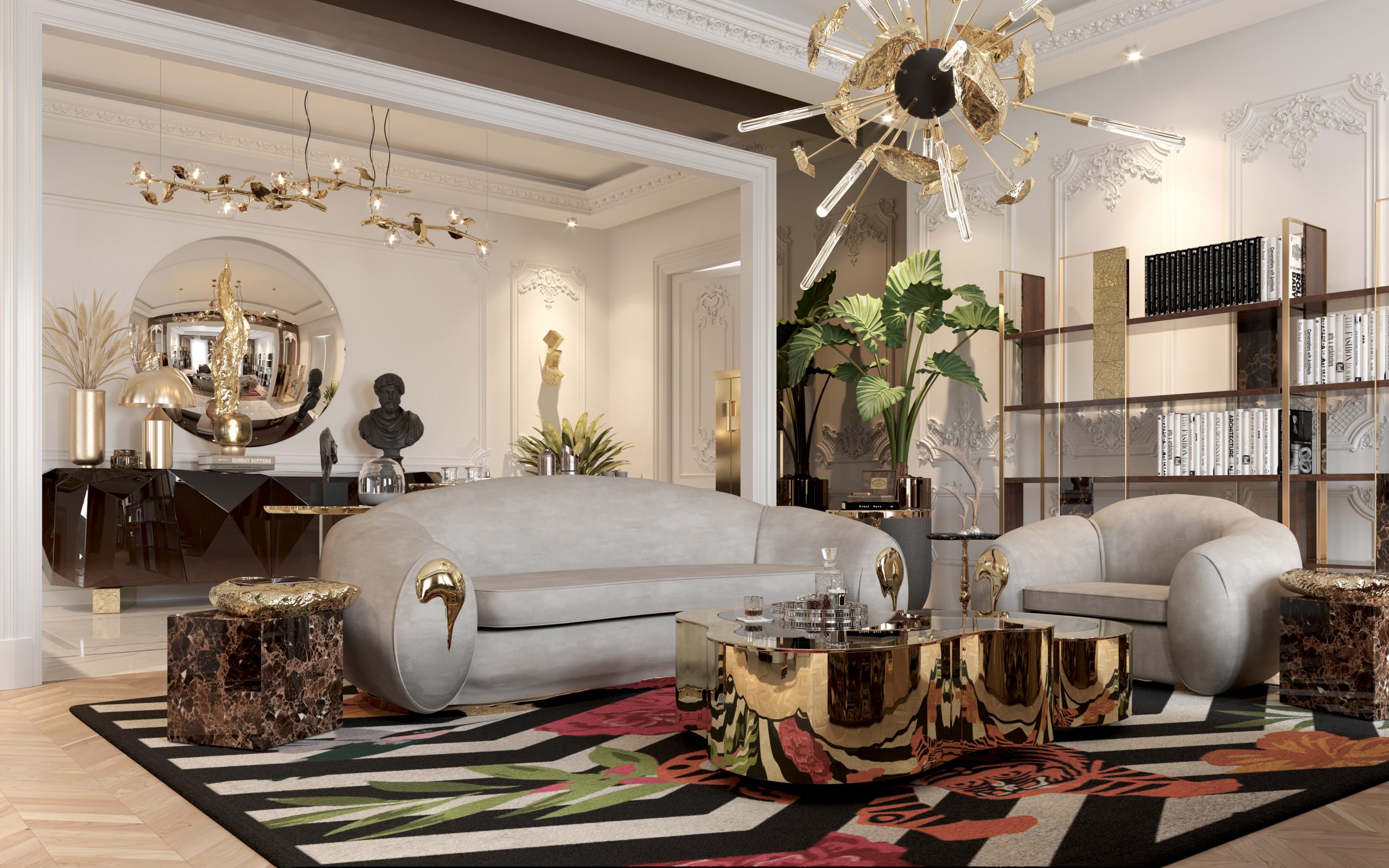 Various collectible Boca do Lobo design pieces can be discovered framing the high-end lifestyle of its owner within an extravagant property in Paris!
Reading Corner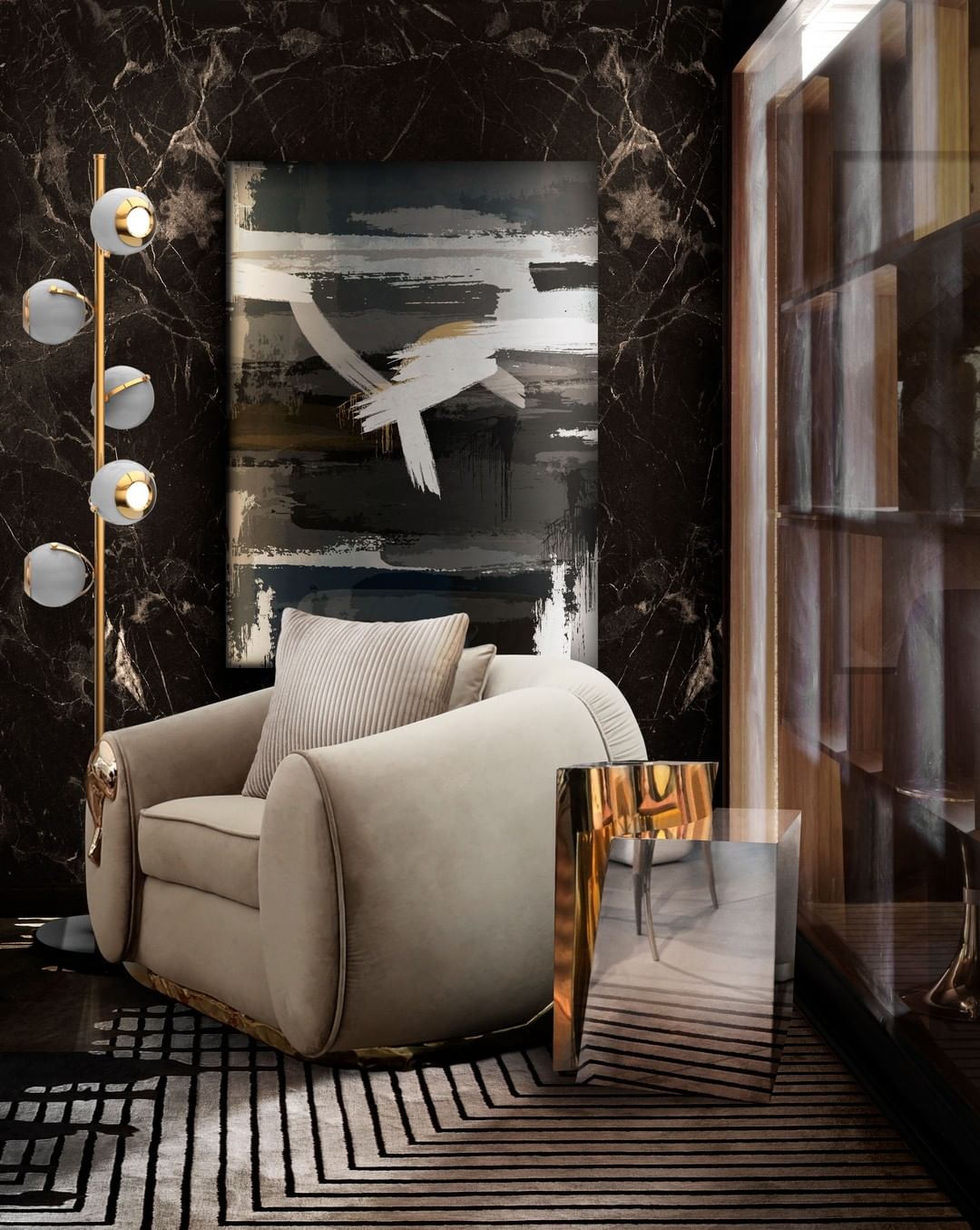 The Soleil Armchair is a blend of styles and sensations. The goal is to invoke, provoke, and evoke, inspired by the spirit and mission of the famed Cirque de Soleil. In this stunning vintage and contemporary style sofa, soft, sensuous curves tenderly envelop the occupant. Apart from the top levels of comfort, the armchair's exquisite lines are wonderfully complemented by the brass elements of a timeless piece.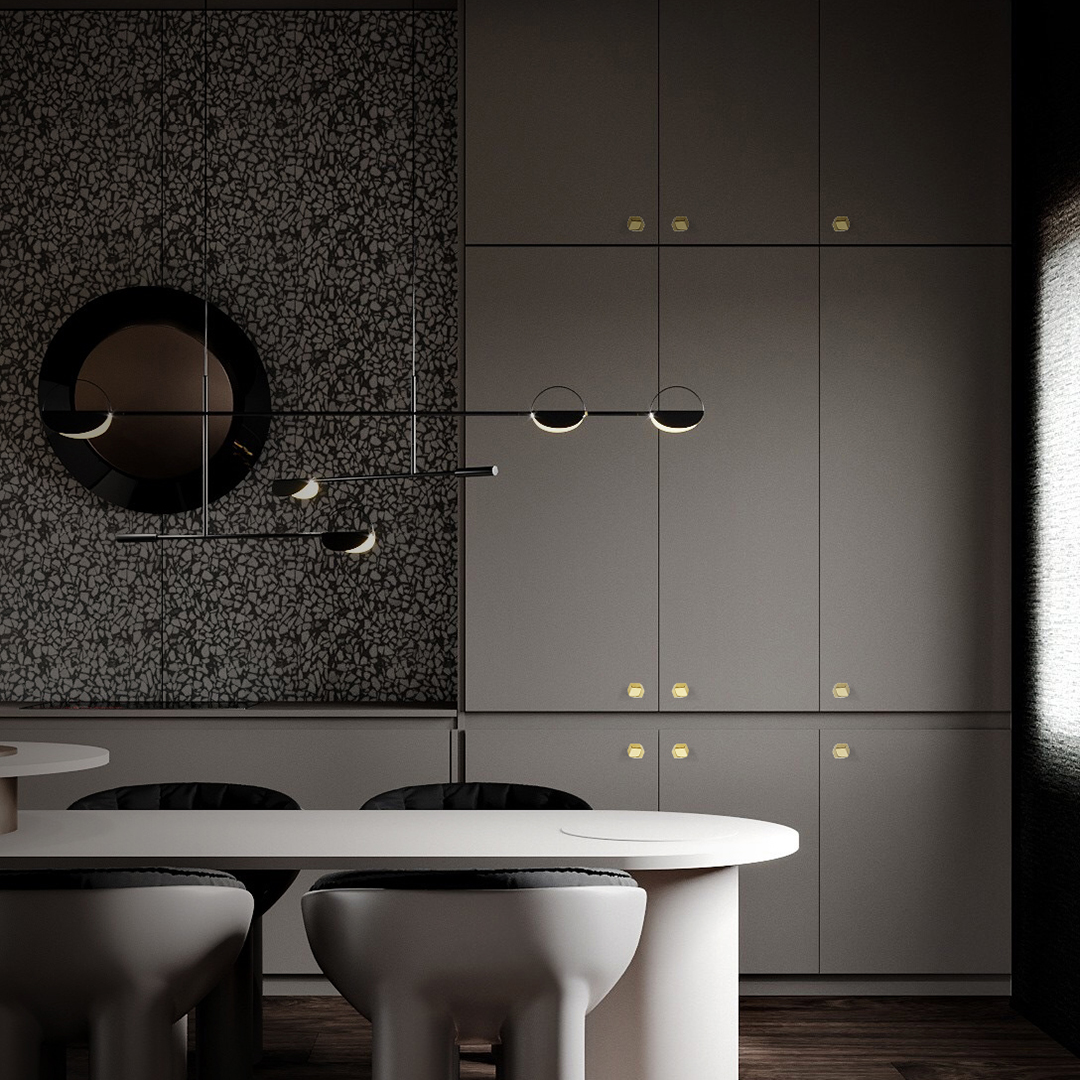 A room for everyone to gather at the end of the day, telling anecdotes and sharing a meal together, the dining room is one of the areas you definitely don't want to overlook next time you're designing an interior.
Did you like our article Be Dazzling By The Most Elegant Ambiances? Let us know!
Discover the exclusive and luxury world of PullCast and dive in our amazing and elegant list of decorative and architectural hardware products. They will help you elevate and transform your home decor or your interior design project into a unique experience! For more inspiration regarding decorative hardware, follow us on Facebook, Pinterest, Twitter, Instagram, Linkedin, and Youtube!