Kitchen Decor Trends for 2021 ⇒ Thinking of renovate your kitchen and looking for decor trends and ideas for your space? If you are after some inspiration for your decor so, you've come to the right place. Discover some of the biggest new looks for kitchens in 2021.
Materials and Finishes
Marble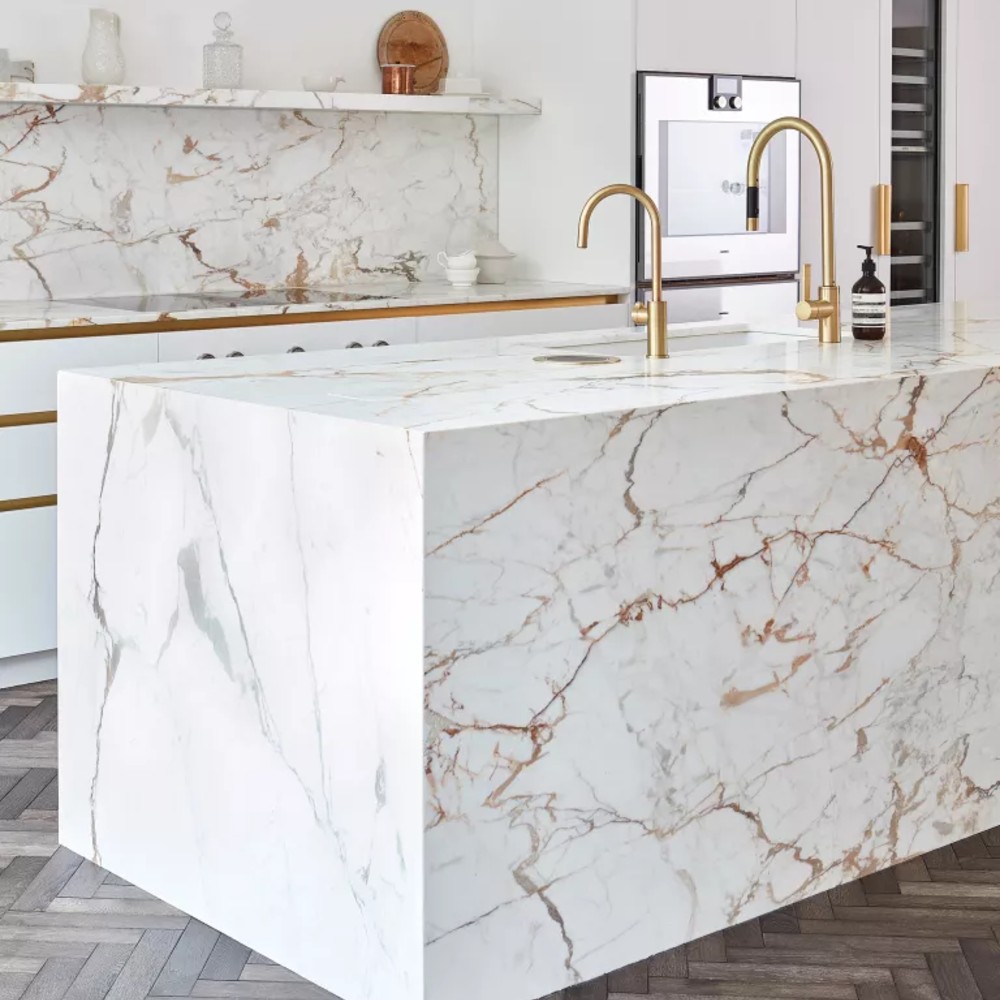 If there is one thing that beautifies any environment and shakes the interiors, it is the marble. From the counters to the details, the marble can give you the elegant decor that you need in your kitchen.

The best way to have a perfect decor is bet on details and hardware is the best option. Pullcast Tiffany furniture handles made with cast polished brass and estremoz marble fits perfectly with marble trend.
Wood
Another trend for 2021 is wood finishes. Out of fashion for a while, wood is now enjoying a bit of a revival. Contrasting with classy details or other materials, this trend can give you a modern twist to your kitchen decor.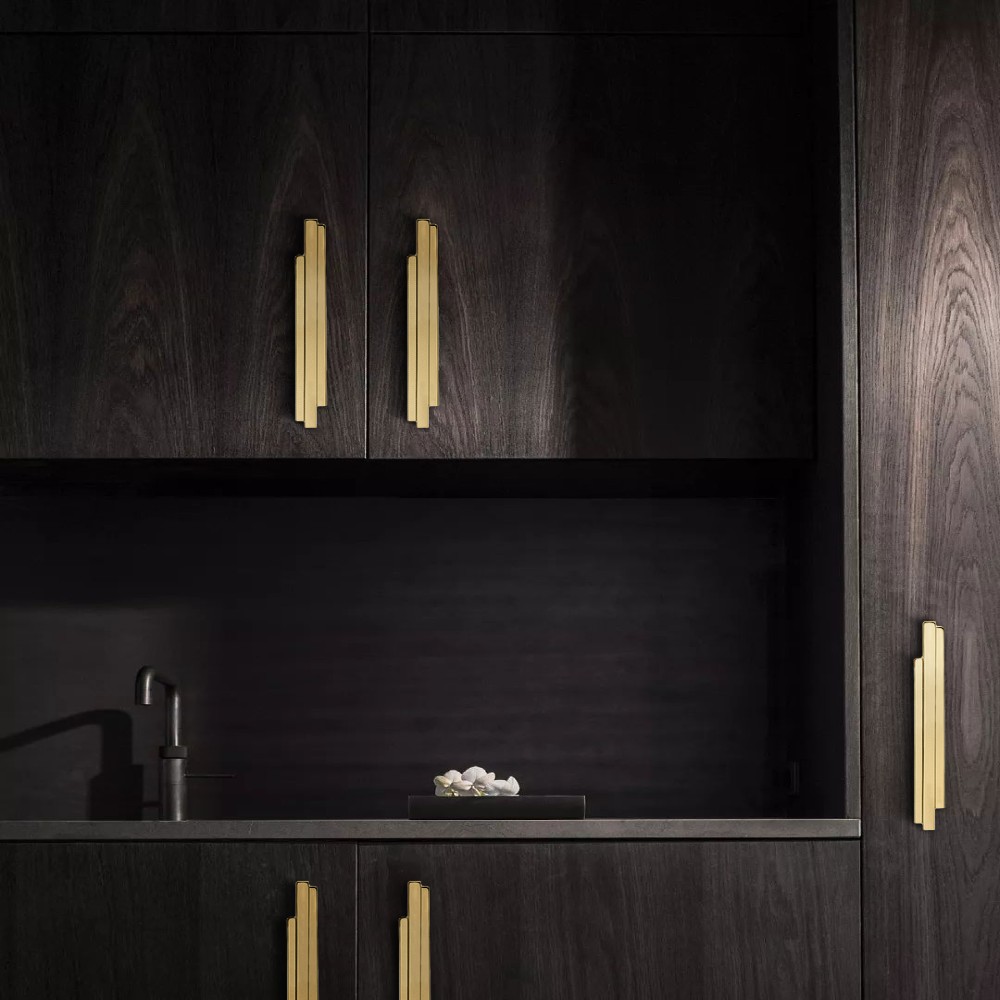 One of the most fundamental aspects to take into consideration when designing or renovating a kitchen design is its color scheme. The Cosmopolitan Collection by Pullcast, can be a great choice to contrast whit a wood decor.
Cabinetry and accessories
Green Cabinetry
Bold dark hues has been a trend throughout 2020 and as we move in to 2021, green cabinetry have been gaining prominence.
Green can give a dramatic and luxurious touch to your decor. The addition of white marble and brass through accessories, help to bounce the light around the space and offset the heavier hues.
Blue Cabinetry
Green can be the favorite but shades of navy blue will continue to be a huge trend for  cabinet choices in 2021.
When it comes to kitchens decor midnight blue has been an emerging trend. Like the green, blue can be a beautiful choice for your kitchen decor and even more when combined with the best accessories.
Bold and Brass Finishes
Kitchen Hardware Decor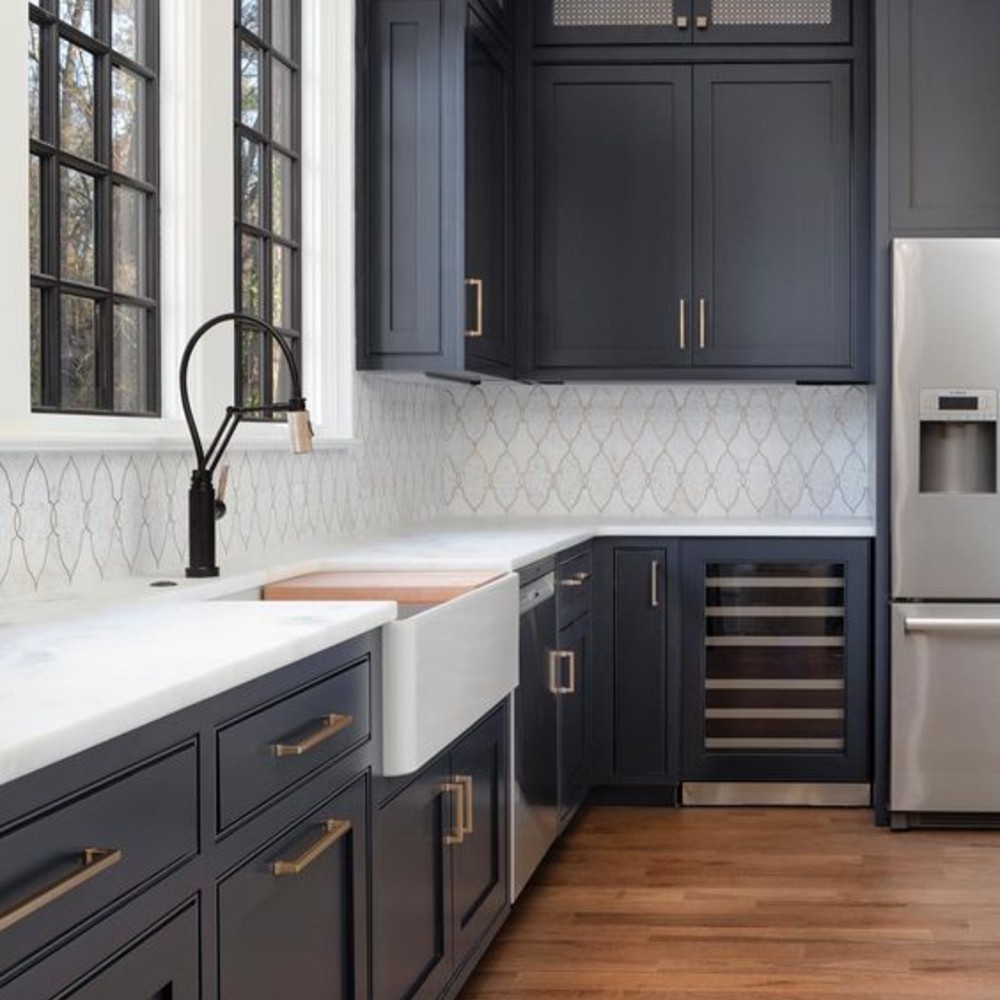 We're seeing more and more warming tones of brass in kitchen decor. As we've seen before, blues and green cabinetry are a trend for 2021 and brass is the ideal shade for enhancing them while adding a sophisticated touch to your kitchen decor.
Hardware can really transform a design and be the finishing touches that can your decoration needs.
⇒ Read Also: Luxury Bathrooms: How to Adorn Your Cabinetry with Decorative Hardware ⇐
If you want to discover more about the exclusive and luxurious world of PullCast and our elegant collections of decorative and architectural hardware, then feel free to follow us on social media: Facebook, Pinterest, Twitter, Instagram, Linkedin, and Youtube!
Kitchen Decor Trends for 2021