Upgrade Your Interior Décor With These Exquisite Inspirations – No space can be wonderfully accomplished unless the designer has great imagination as well as a passion for interior design. PullCast Blog emphasized the value and importance of sharing different perspectives and ambiances, therefore in this article, we'll present you with a selection of sumptuous ideas made and manufactured by some of the most exquisite interior design businesses.
See Also: Stunning Cabinet and Door Knobs – Hot Summer Sales

Upgrade your interior Décor
Baruka represents culture, customs, and values, becoming a modern and strong Door Pull to embellish your entryway decor!
GET THE LOOK:
You can adorn your designs, doors, cabinetry, and furniture with these amazing Brubeck Pulls that work with every style of design and furniture, namely the Mid-Century Modern look so popular right now.
The breathtaking Atlas door handles are the perfect pieces to create a luxury statement in your entryway door, adorn your entryway with these pieces and get an amazing impression about the rest of your house decoration.
GET THE LOOK:
Piccadilly Mirror was created using cutting-edge concepts such as impossible constructions, limitless investigations, and architecture. Its construction is made of handcrafted wood and features a convex mirror. The professionals at Boca do Lobo Design Studio are accurately reflected in the mirror.
⇒  See Also: Hot Summer Sale: Can You Handle it? ⇐
With its dramatic curving contours and dark tones, this console expresses a cutting-edge vision, making it ideal for living spaces anchored in a contemporary style while appreciating exact craftsmanship.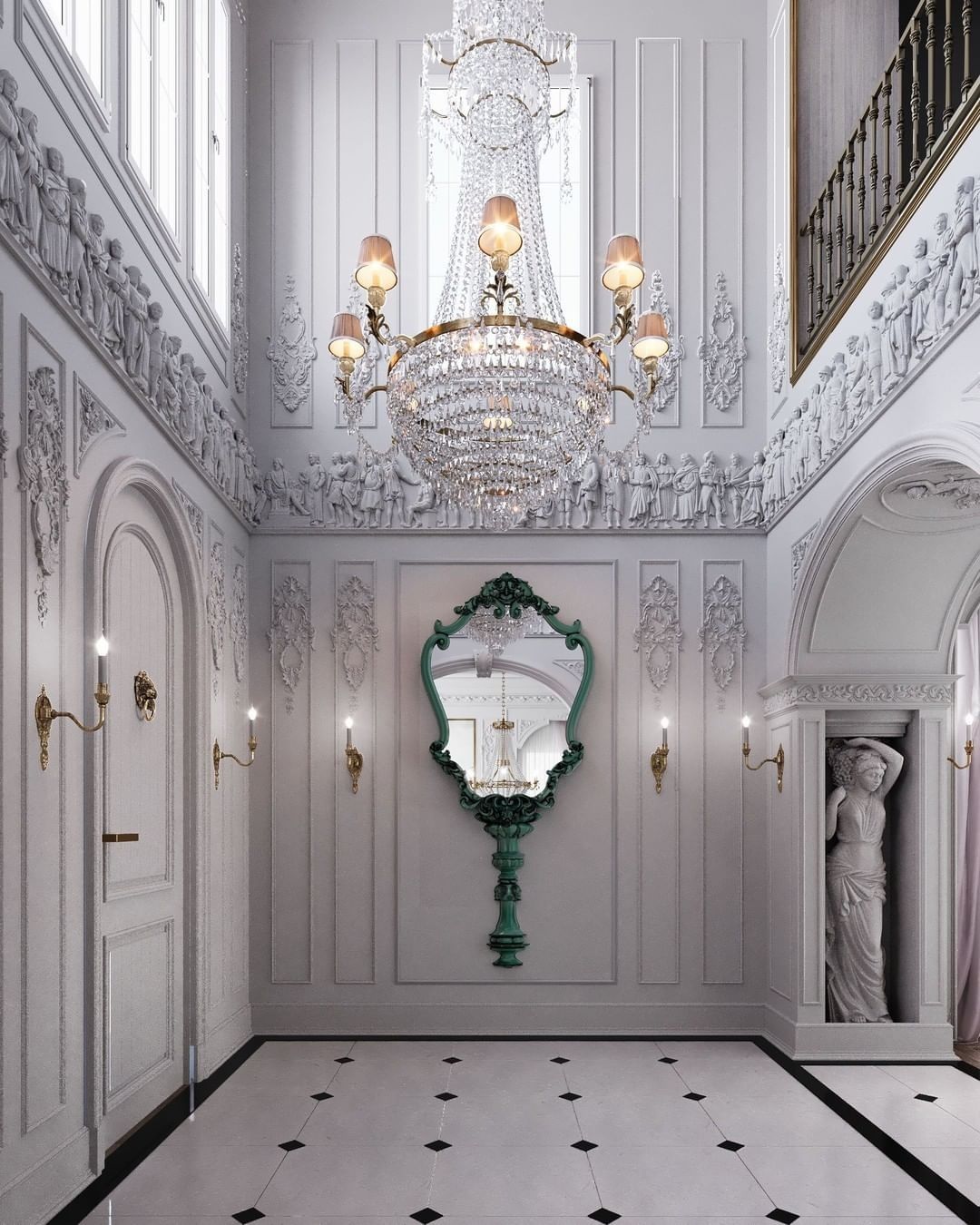 The combination of a spectacular handmade mirror with a sumptuous entryway space is a marriage made in heaven. The strong Vertigo Mirror, a piece that delivers a fresh sense of perfection in its classic lines, is magnificently ornamented in this Luxxu entryway.
Marie Thérèse, Marie Antoinette's eldest daughter, and Louis XVI, France's final King, enjoyed non-monarchical lifestyles. The Marie Therese includes a flow of contours that expresses the authenticity and consistency of a true art piece through beautiful outlines and distinguishing details.
Today's inspiration of the day is a project by Volu Studios, this time with a gorgeous entryway design using Glance Mirror.
Materials such as brass, rattan, linen, and timber will certainly be in fashion once again this Autumn as they can easily add a more personalized and softer flair to one's interiors. The Acorn drawer handle is one of the exclusive hardware pieces that PullCast offers perfect to follow this trend!
It's all about giving you a variety of design alternatives for your home! The soho coffee table gives your modernliving room a distinct look.
⇒ See Also: Admire Luxxu's Newest Deluxe Apartment in the Heart of Moscow⇐
It's the stuff of lavish and exquisite dreams to be greeted with opulence as soon as you enter a living room. Starting with the stunning Explosion Suspension that brilliantly illuminates the entire space, this Luxxu living room in Mont Blanc is full of richness.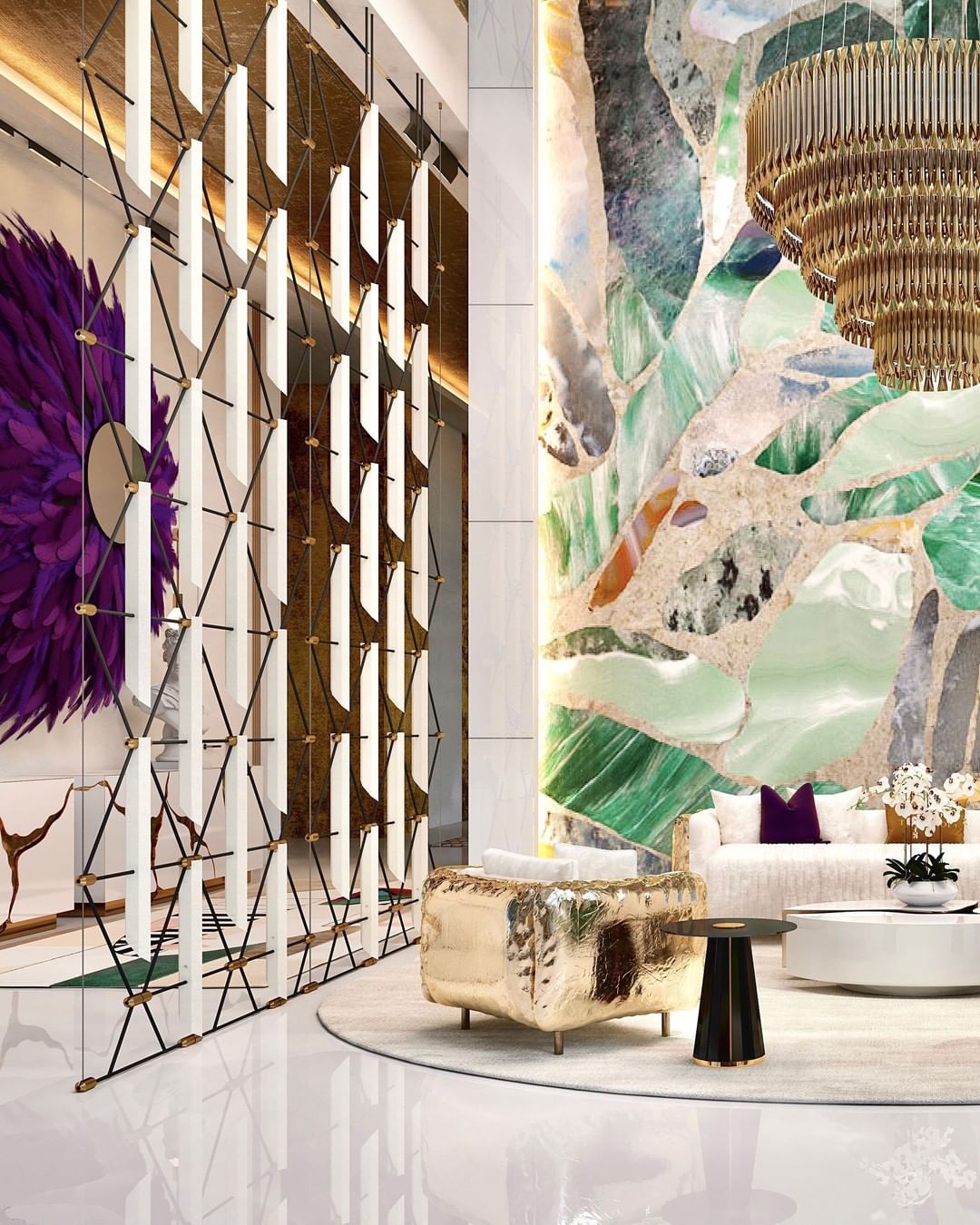 The idea was to provide the feeling of being in a posh hotel while maintaining a home and an art gallery. At the same time. A nice and useful area that may be utilized to entertain and chat with visitors.
This is a place with a variety of sitting options so that you can see the different design displays from every angle. It's not just the furniture that allows you to feel and enjoy all those different textures and materials; it's also the walls, artworks, lighting, water, and natural features.
A mirror that is truly a work of art that evokes utmost beauty and unfathomable magical admiration. The Marie Antoinette mirror encapsulates both an attitude and the characteristics of a significant "époque" in French history. The Marie Antoinette Mirror, which was inspired by the controversy surrounding her time in the French Court and the lavish lifestyle enjoyed by the last generation of the French Royal Family, demonstrates the importance placed on splendor and luxury, from its scale to the finishing touches.
Exquisite inspirations for your interior décor
View of Boca do Lobo's beautiful Master Bedroom, where a classic contemporary style reigns supreme. Which would you rather have: the massive bed or the serene and beautiful sitting area? We don't have much of a choice.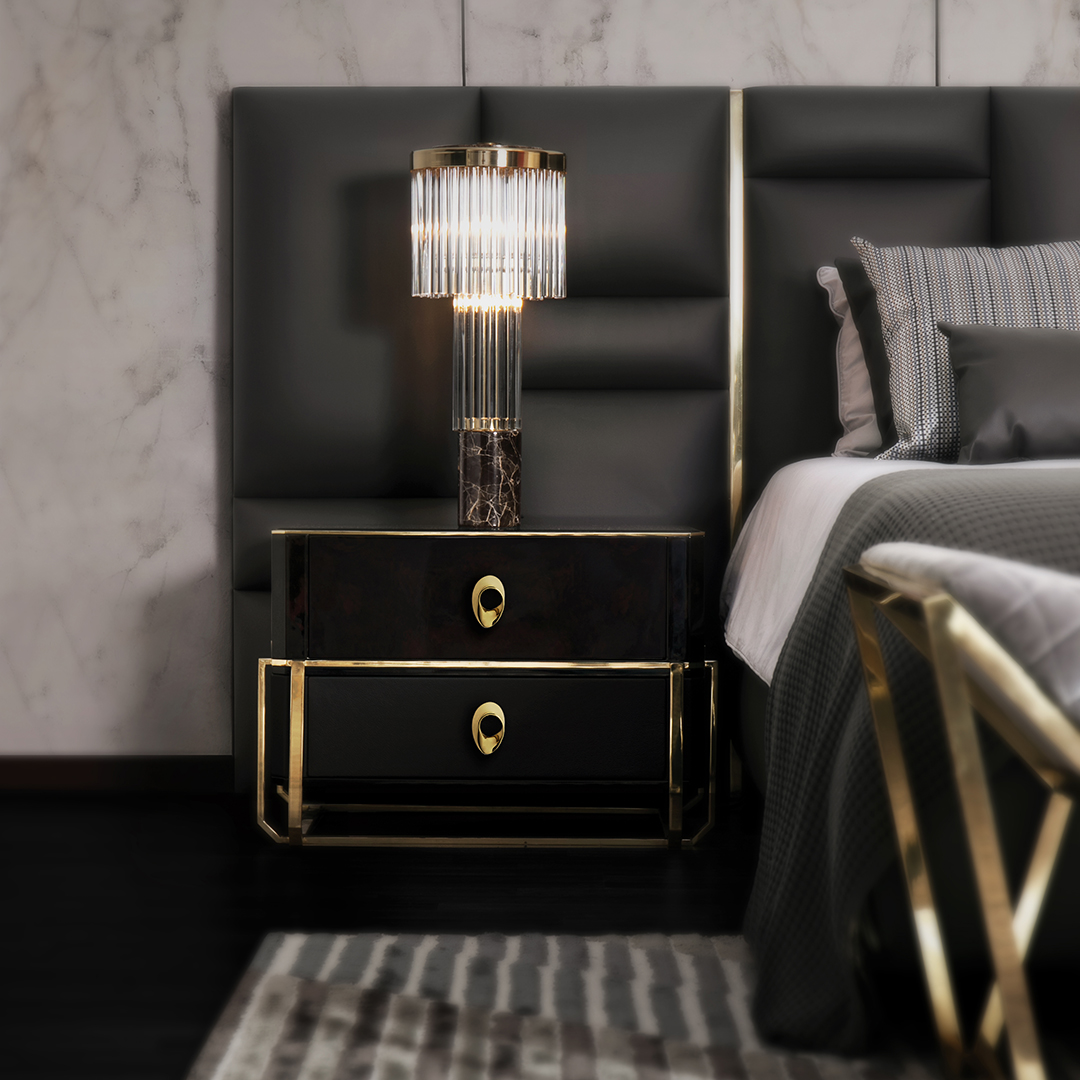 The bedroom should be a comfort zone but never discarding the esthetic. For that reason, shouldn't save on the luxury details. The Infinity drawer handles are perfect for your bedroom decor.
GET THE LOOK:
Two velvet beds, the AMIK Lacquer Table Light, and a grey nightstand are featured in this neutral children's bedroom.
Green velvet mattresses and the AMIK Lacquer Table Light are included in this children's design.
With entirely velvet upholstered single sofas and trendy green carpeting, a modern and neutral children's bedroom decor is created.
With green velvet beds and a play area, this is a one-of-a-kind, neuronal children's bedroom design.
⇒ See Also: Marvel At This Exclusive Miami Property By Luxxu⇐
Green velvet bed and white desk in a lovely children's bedroom design in pastel neutrals.
Fortuna is a contemporary dining table with a new design flair and a refined message aimed at the most powerful intellectuals. For ground-breaking eating rooms, the Fortuna features a striking gold brass surface that embodies the essence of omnipotence, luxury, and mystics.
In any opulent dining area, statement suspension lighting is a must-have. You should aim for a piece that is both iconic and stylish, such as the London Bridge-inspired Shard Suspension, which has both of these qualities in spades.

It is necessary to properly enjoy the luxury of having a jacuzzi in your home. Luxxu's exquisite mountain retreat has a stunning jacuzzi, which is complemented with the Otto Swivel Armchair, which has the finest upholstery.
An imposing statement suspension in the bathroom screams opulence like nothing else. The fascinating Majestic II Suspension took its place in this Mont Blanc bathroom, shining with individuality and elegance.
Discover the exclusive and luxury world of PullCast and dive in our amazing and elegant list of decorative and architectural hardware products. They will help you elevate and transform your home decor or your interior design project into a unique experience! For more inspiration regarding decorative hardware, follow us on Facebook, Pinterest, Twitter, Instagram, Linkedin, and Youtube!
Did you like our article Upgrade Your Interior Décor With These Exquisite Inspirations? Let us know!