Inspirations For An Outstanding And Elegant Entryway ⇒ You have only one chance to make a first impression. So it's important that the entry to your house is welcoming to guests, reflects your personal style, and makes you feel happy and comfortable as soon as you walk through the door!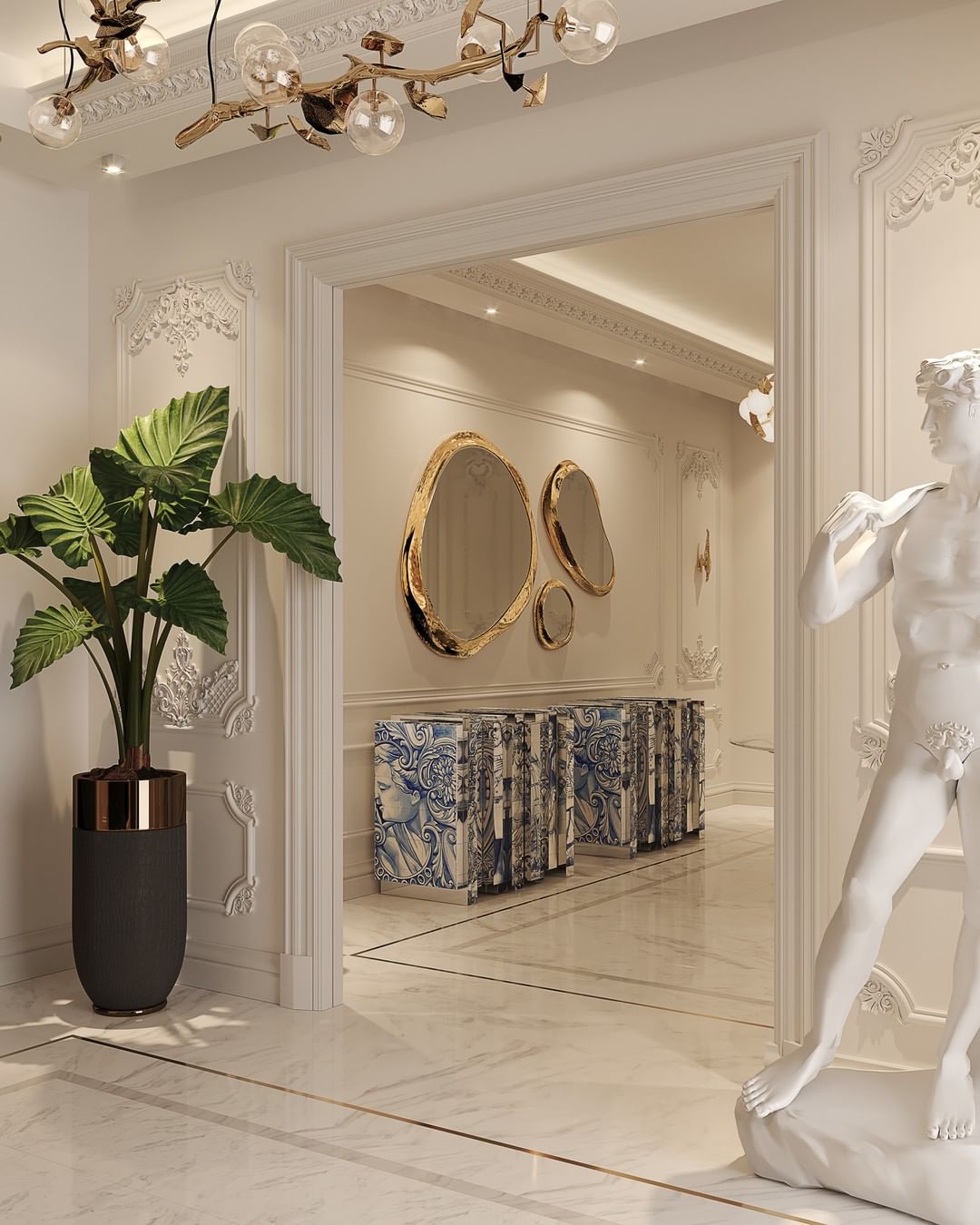 With handmade azulejos inspired by the history of Portugal, this stunning sideboard alone got transformed the whole ambiance of this hall. For an even more impressive statement, the golden mirrors are a great complement to add an elegant touch to this space.
  For an outstanding and elegant hall, none piece fits better than the Lapiz Cabinet. This piece brings luxury and exclusivity to any space without the need for any complement.
See Also: Travel Inspiration For Perfect Interior Design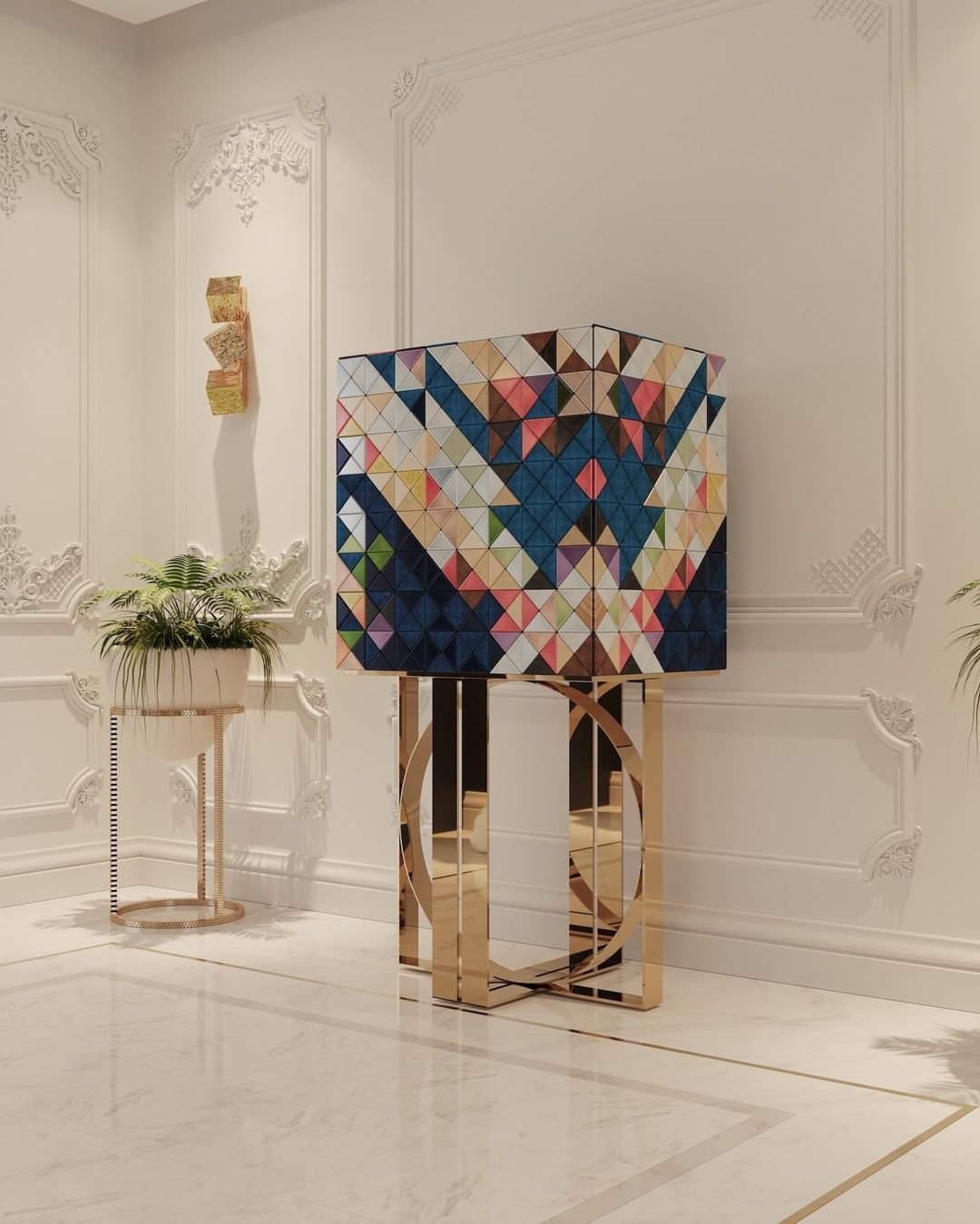 Playful and colorful, Pixel Bar Cabinet can transform every space into a cheerful ambiance. A sense of music is created and the game is ready to begin. Pixel sets the rules and our senses take part in this dreamy journey of colors diffused on the walls.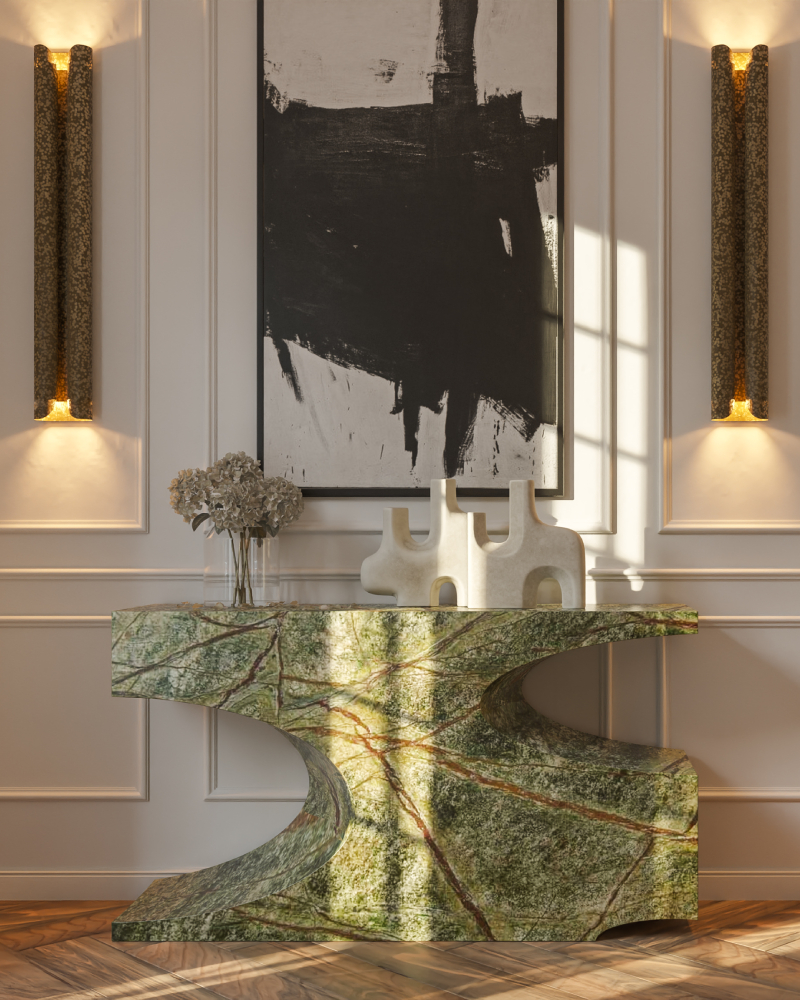 The erosion of the Paunsaugnt Plateau created a giant natural amphitheater and BRYCE II is a tribute to this natural phenomenon. With a unique design, this piece will be a plus to a hall bringing the exclusivity of the design to the ambiance.
A modern hallway with ARDARA II Console with a finish in black faux-marble painting glossy it's the perfect piece to contrast with golden details and pieces. This stunning console will give a unique twist that your hall needed and will make a big impression when you receive your guests.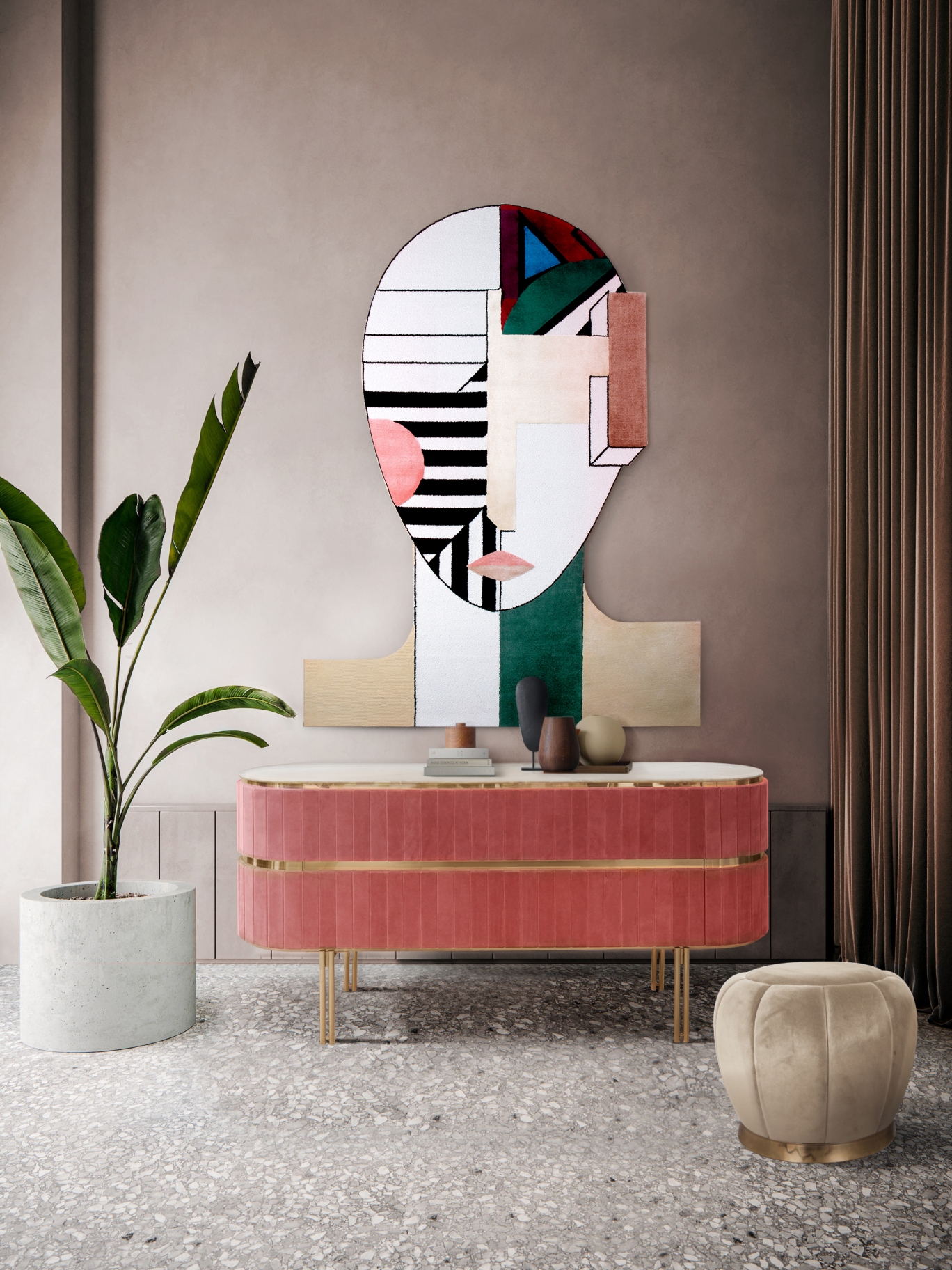 Rugs can be a game-changer on how a room looks and feels. Rugs can either sit in harmony with your room, or like this fab living space, they can make a statement by adding an element of surprise, and I for one, love surprises!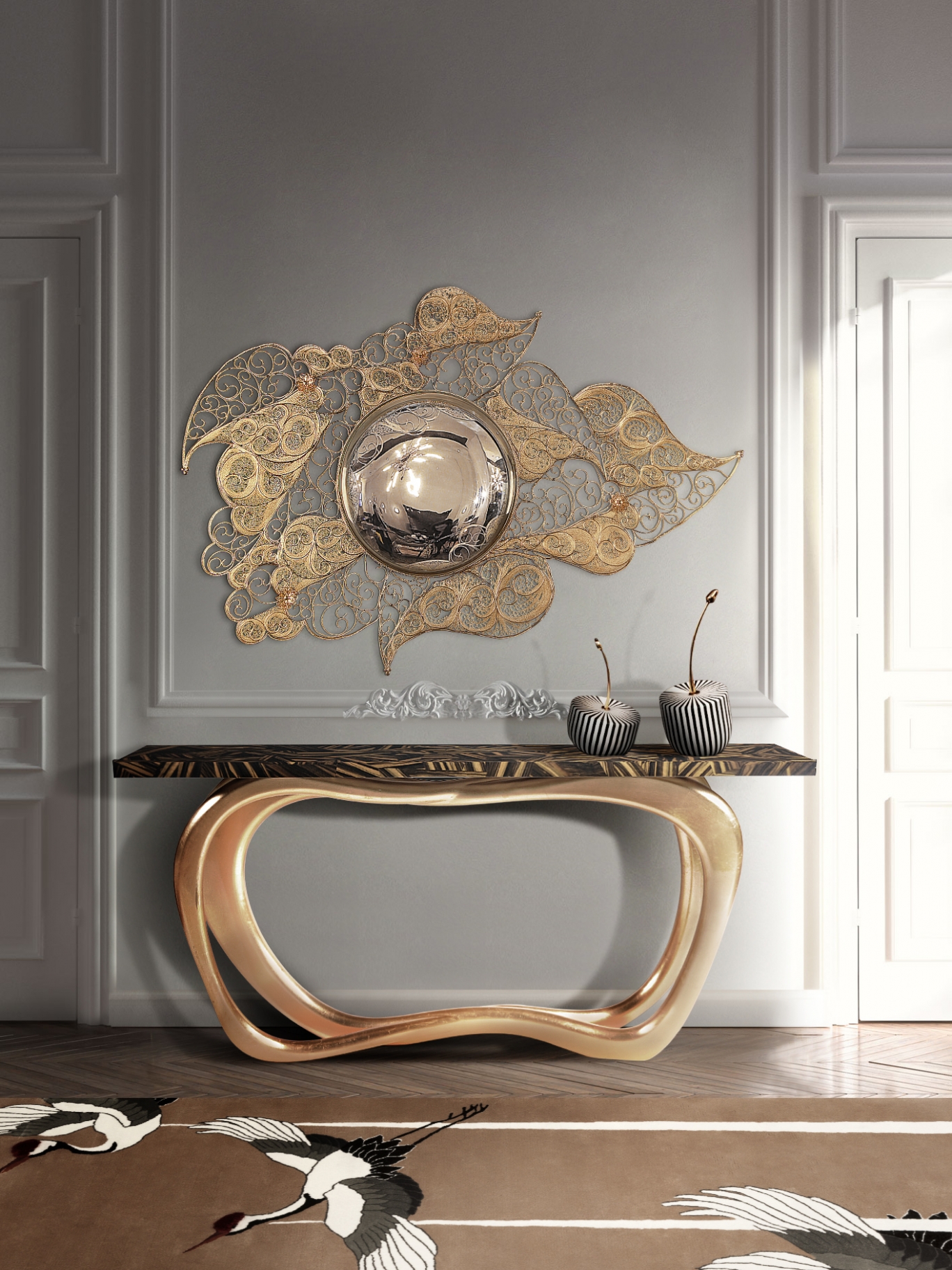 By placing similar style/colored rugs and furniture pieces in connecting spaces, you unify and create a visual connection between the interior accessories. This, in turn, makes flow from one to another as your eye is drawn from one space to the next.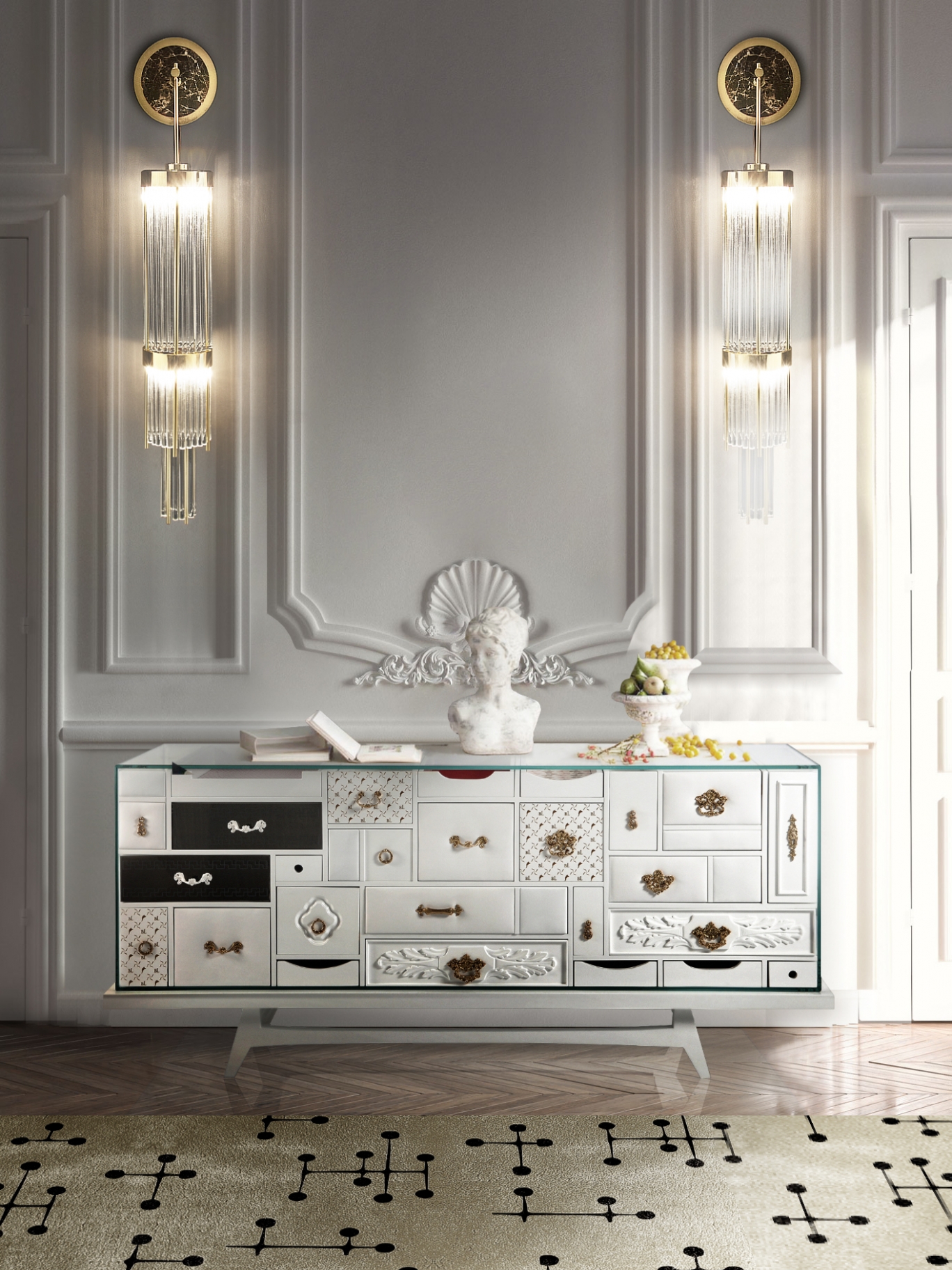 You should never underestimate the simple pleasures in life and a rug in any space is one of them.
See Also: Summer Hardware Edition – Ocean Collection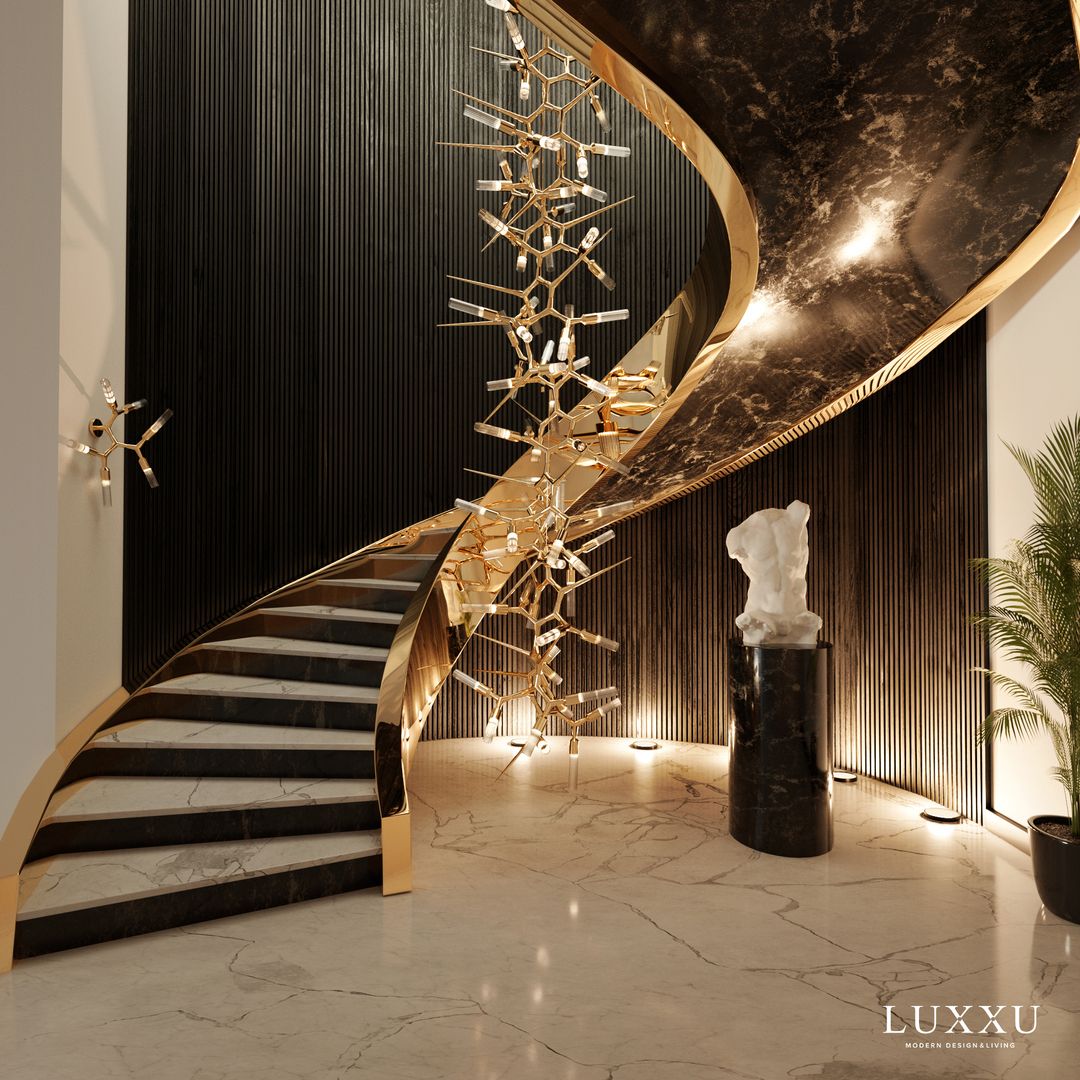 There is nothing better than having a spacious hall, it allows you to get creative with your interior design and integrate large pieces like the luxurious Shard Chandelier by Luxxu grabbing all the attention.
Editor's Choice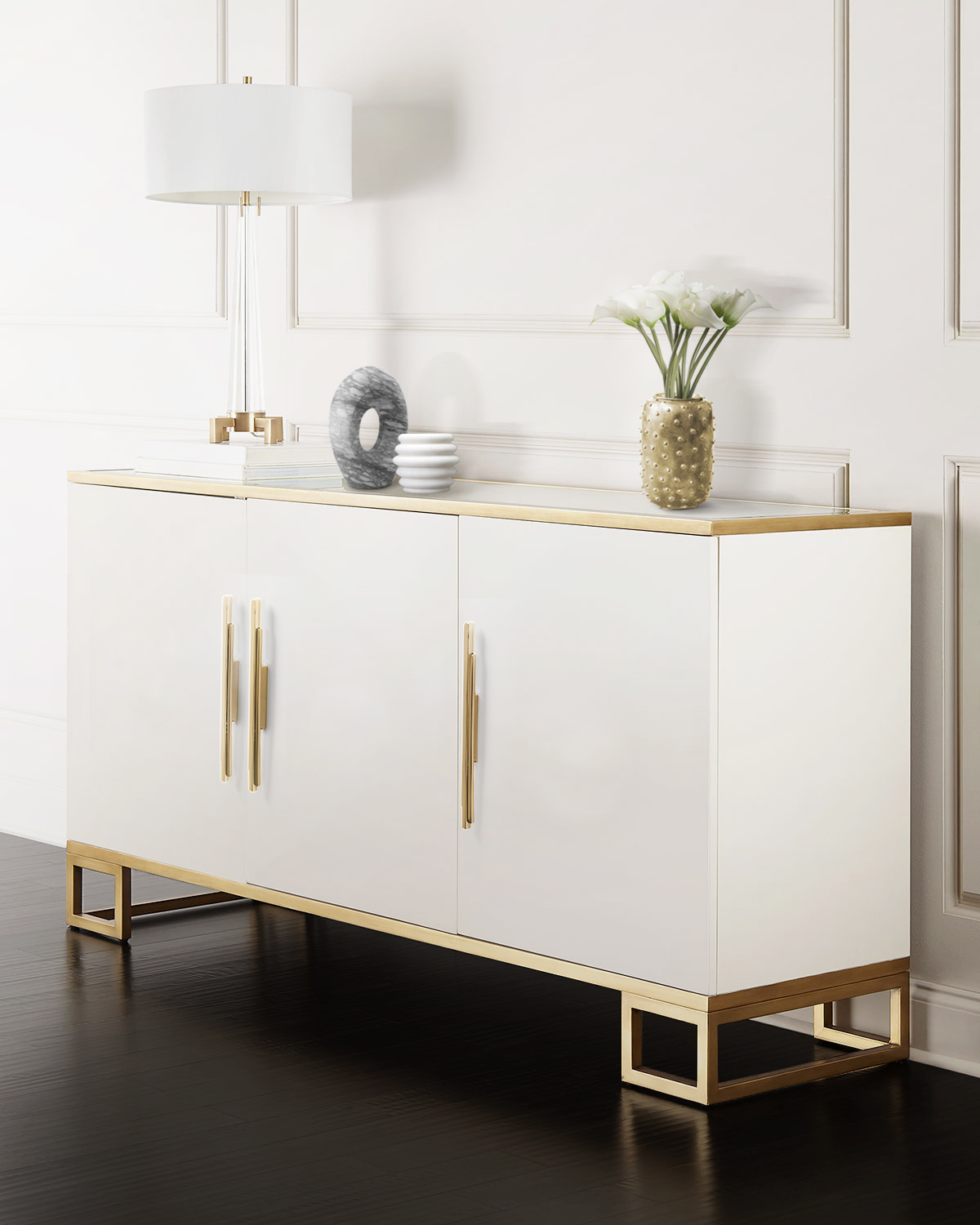 Make your living area spacious and airy with these super functional living room furniture ideas. The living room is the heart of a house where most of the happening things occur. PullCast is here to create high-end hardware pieces to enhance your dream designs. What do you think of this drawer handle and the soft, light structure it brings to this living room decor?
See Also: The Best Furniture for Hospitality Projects at EquipHotel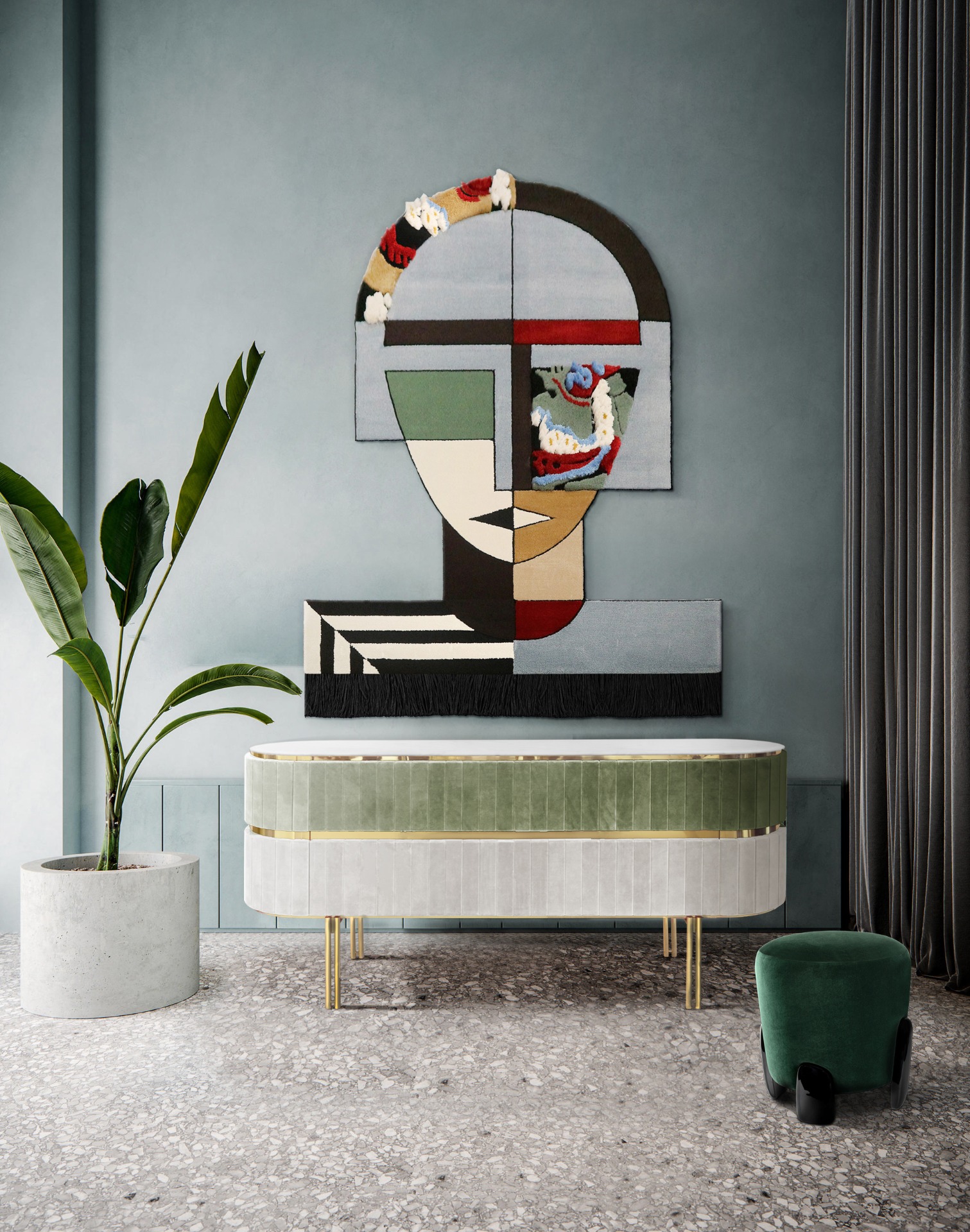 For a playful and fun look in your entryway interior, Edith is the one you should pick. A quite special piece from the mid-century brand's collection that stands out with a high-end look at the top, making use of grey textured marble.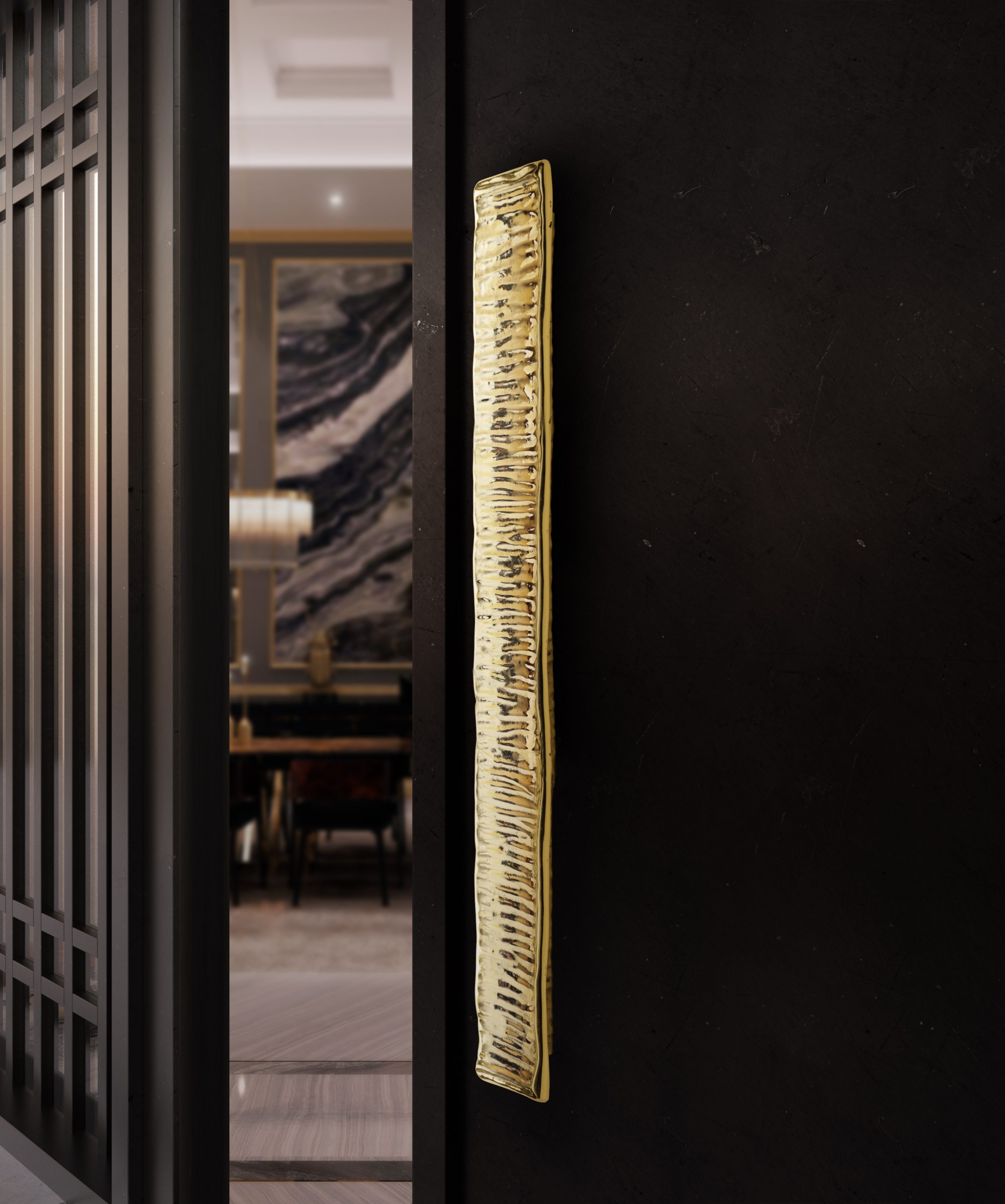 Get The Look:
The entryway is the most important space in the house. Create a luxurious and modern ambiance in your entryway in order to impress your guests. Statement hardware is a good way to stylish this area. The Baruka door pull is a unique piece whose powerful design capable of transform any place with a touch of elegance.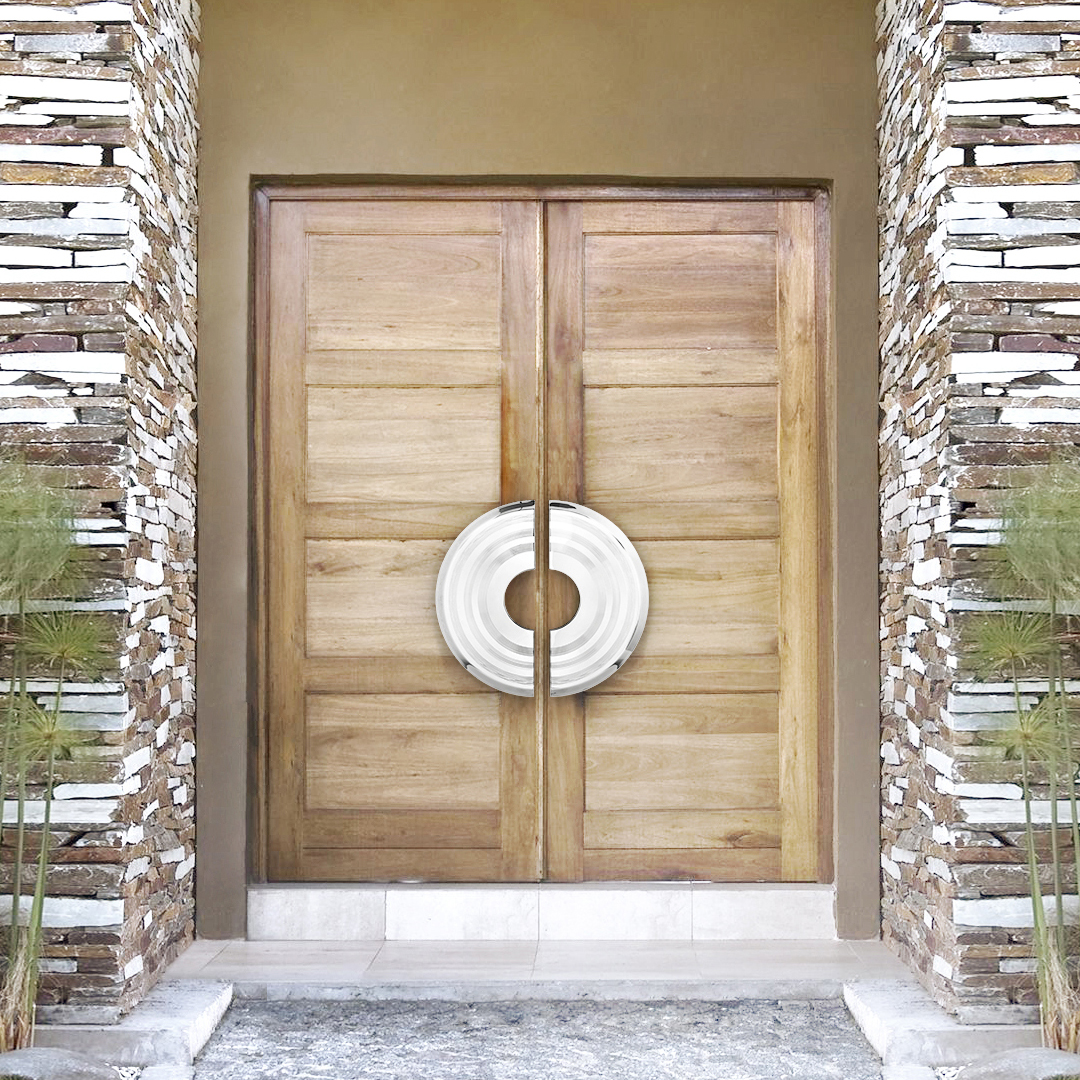 While benefiting from a predominantly mid-century aesthetic, this Hendrix door pull gets a more contemporary touch courtesy of its neutral scheme, which makes it the perfect hardware piece to mix and match. In regards to its base inspiration, Hendrix highlights an architectural silhouette, motivated by the shape of the vinyl records sold by the iconic American musician, Jimi Hendrix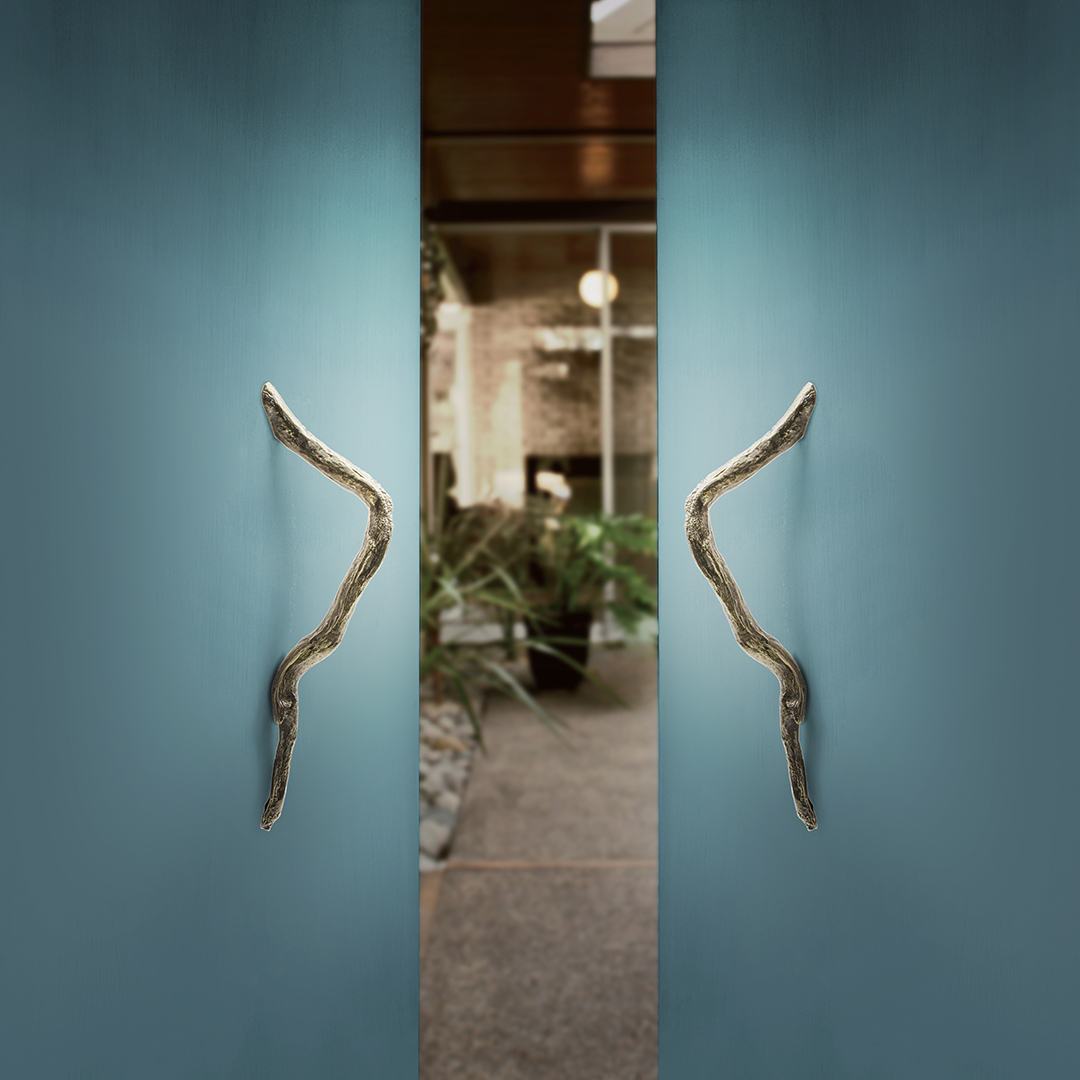 We went out on Limb hardware and arrived on a white sand beach with an array of tree branches, grown in solid soil and brought out to us by the strength of the blue sea. Driven by the natural cycles we shaped the Limb range, a collection of unique branches made to impress, a mid-size door pull for beautiful compositions in your contemporary designs.
See Also: 5 Ideas For Your Next Hospitality Project
Did you like our article Inspirations For An Outstanding And Elegant Entryway et us know! If you want to discover more about the exclusive and luxurious world of PullCast and our elegant collections of decorative hardware, then feel free to follow us on social media: Facebook, Pinterest, Twitter, Instagram, Linkedin, and Youtube