Fabulous Entryway Ideas ⇒ You have only one chance to make a first impression. So it's important that the entry to your house is welcoming to guests, reflects your personal style, and makes you feel happy and comfortable as soon as you walk through the door!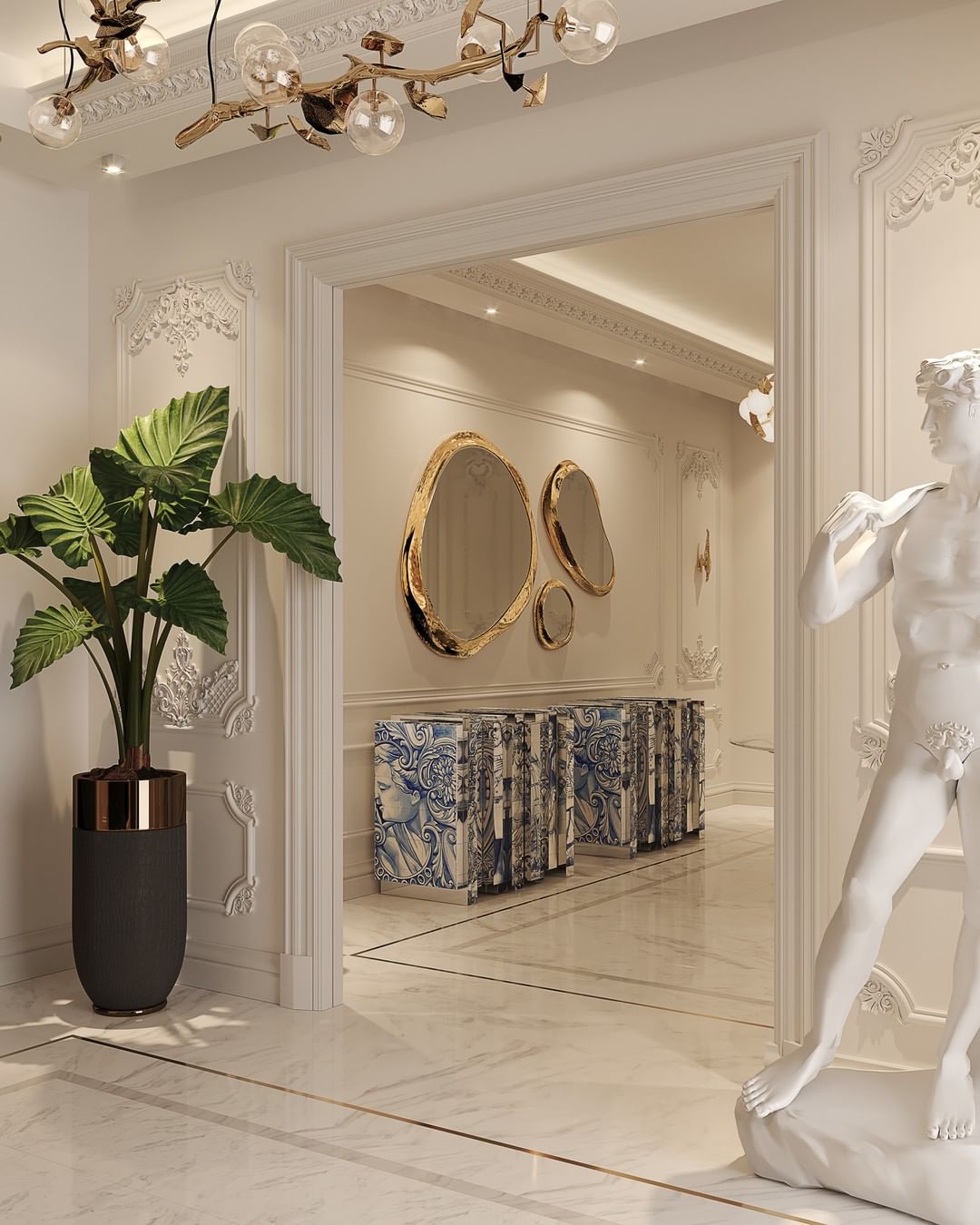 Upgrade your hall decoration with a breathtaking masterpiece like the Heritage sideboard while adding a contemporary twist to space. With inspiration taken from the Portuguese azulejos this marvelous sideboard with a unique design will transform your decorations without effort.
  The Lapiaz Cabinet elegance and luxurious look will look amazing in most of your luxury home spaces. Based on the same aesthetic that created a legacy, this piece takes exceptional craftsmanship and design to another level.
See Also: Travel Inspiration For Perfect Interior Design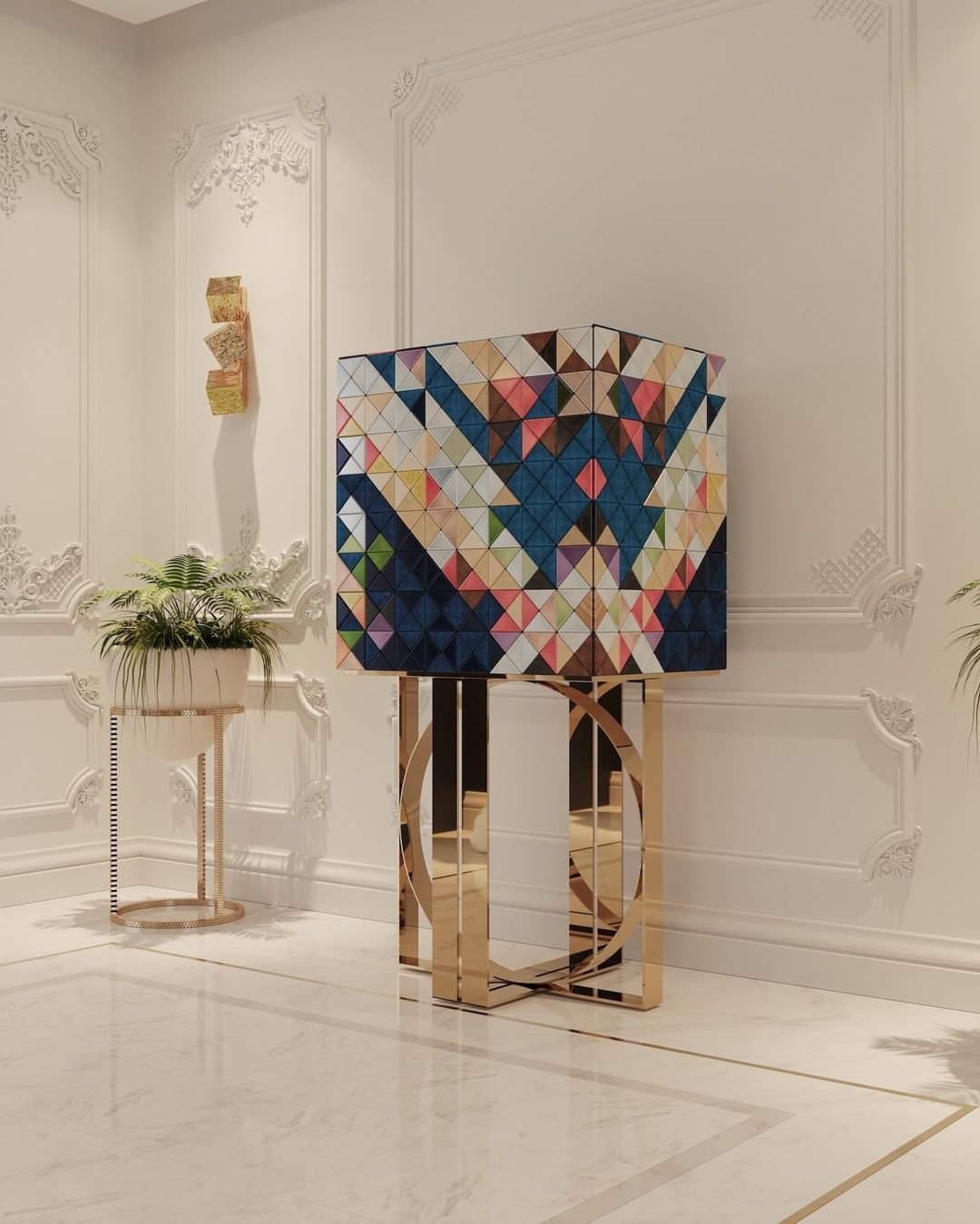 Iconic and unparalleled, the Pixel Bar Cabinet presents a ground-breaking work of pioneering design. Every pixel triangle is ready to conquer the win and charm. Their design not only impresses but also offers a pleasant tone and joy to every venue while creating a unique, fierce ambiance.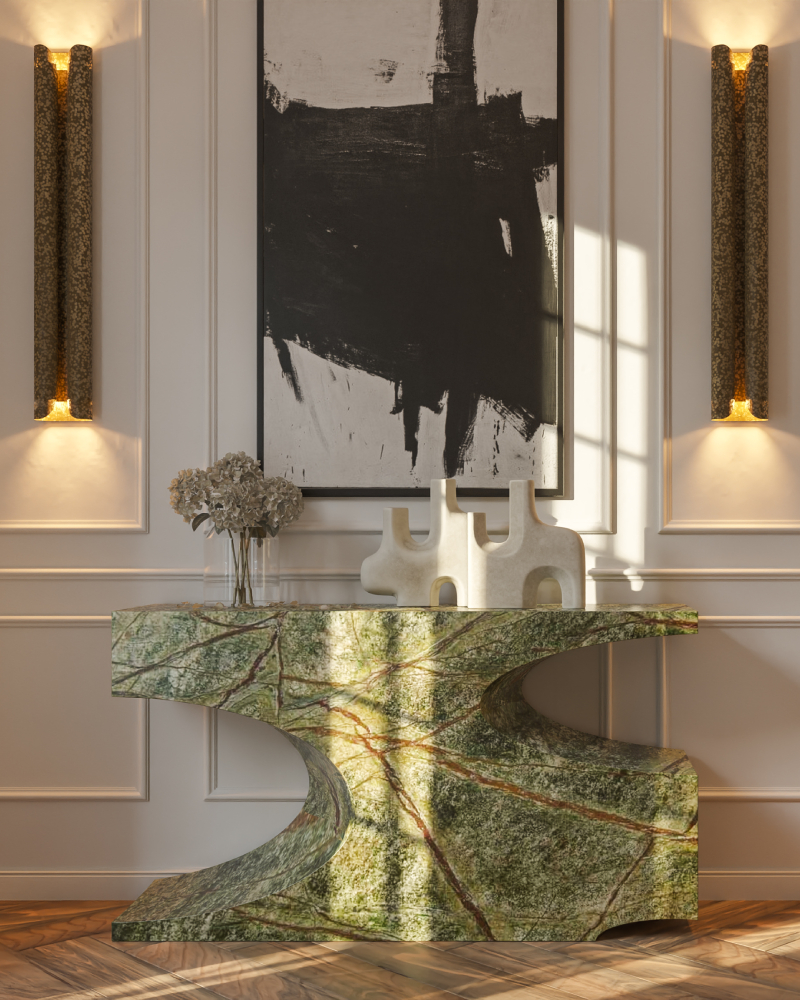 A plus to any home entryway or even as a plus in the living room or dining room, this tribute to the Paunsaugnt Plateau with a unique design will add to your space personality and fierceness.
Impress your guests with this absolutely majestic entryway, counting with the hand-painted ARDARA II Console as the eye-turner, combined with the black lacquered HELIOS mirror.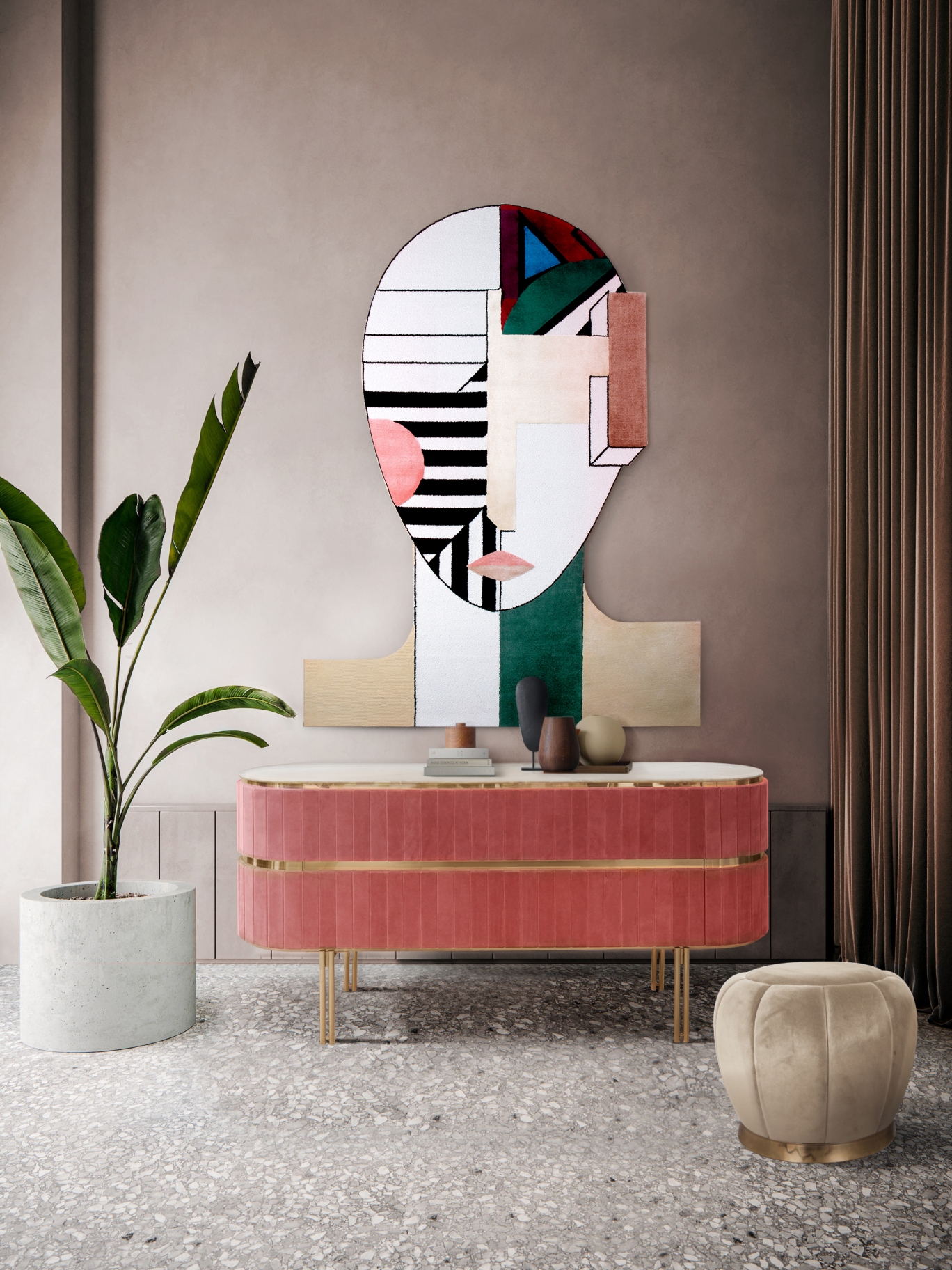 Rugs have become works of art in their own right and if you happen to come across one that's just too good to step on, then maybe consider hanging it on your walls. They not only provide a decorative element but are also great for walls where you may need a little bit of extra help in absorbing sound from adjoining rooms.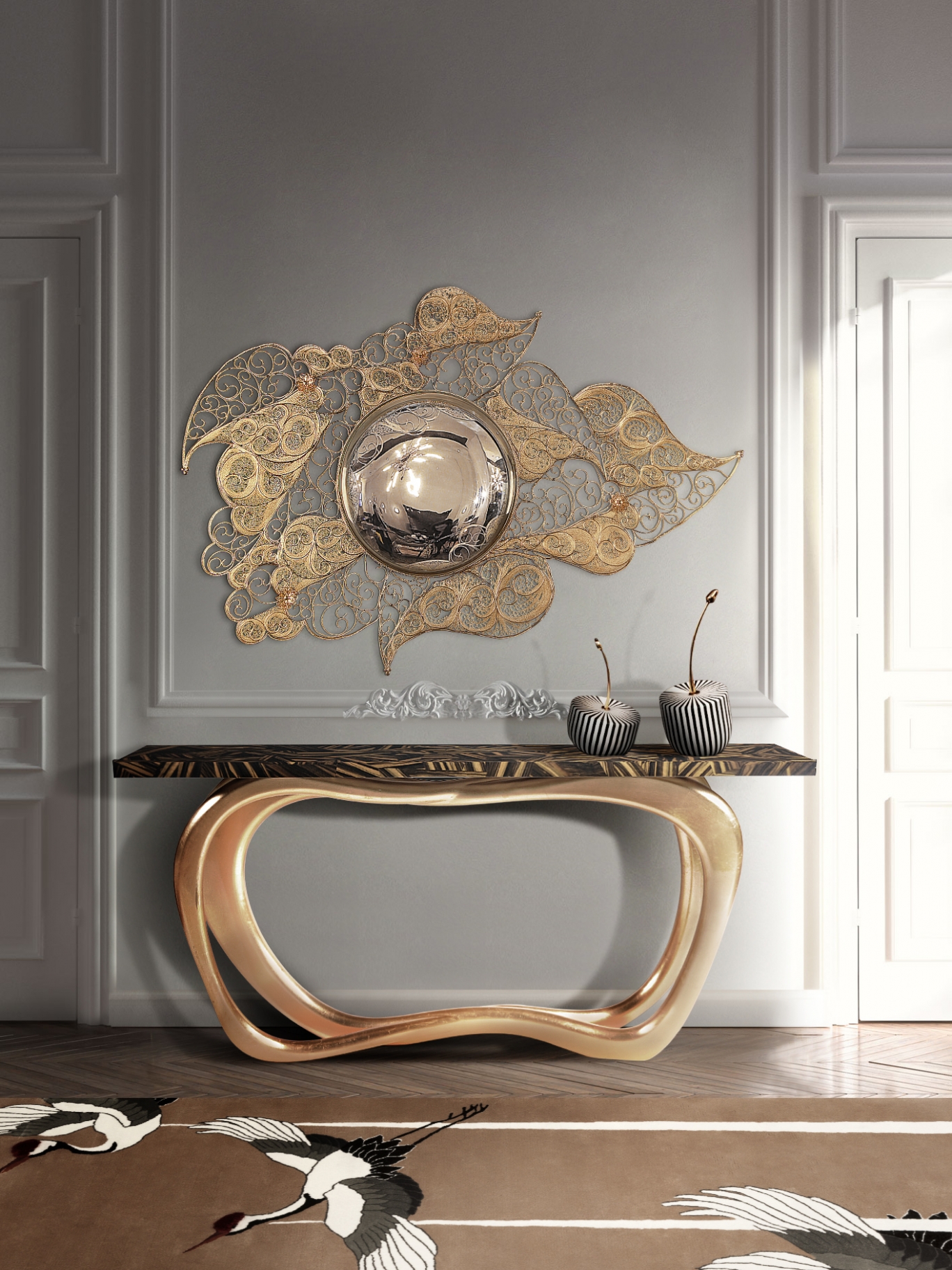 Whatever rug you decide to go for ensuring you choose the rug that will make a statement and will visually fulfill your space with luxurious details.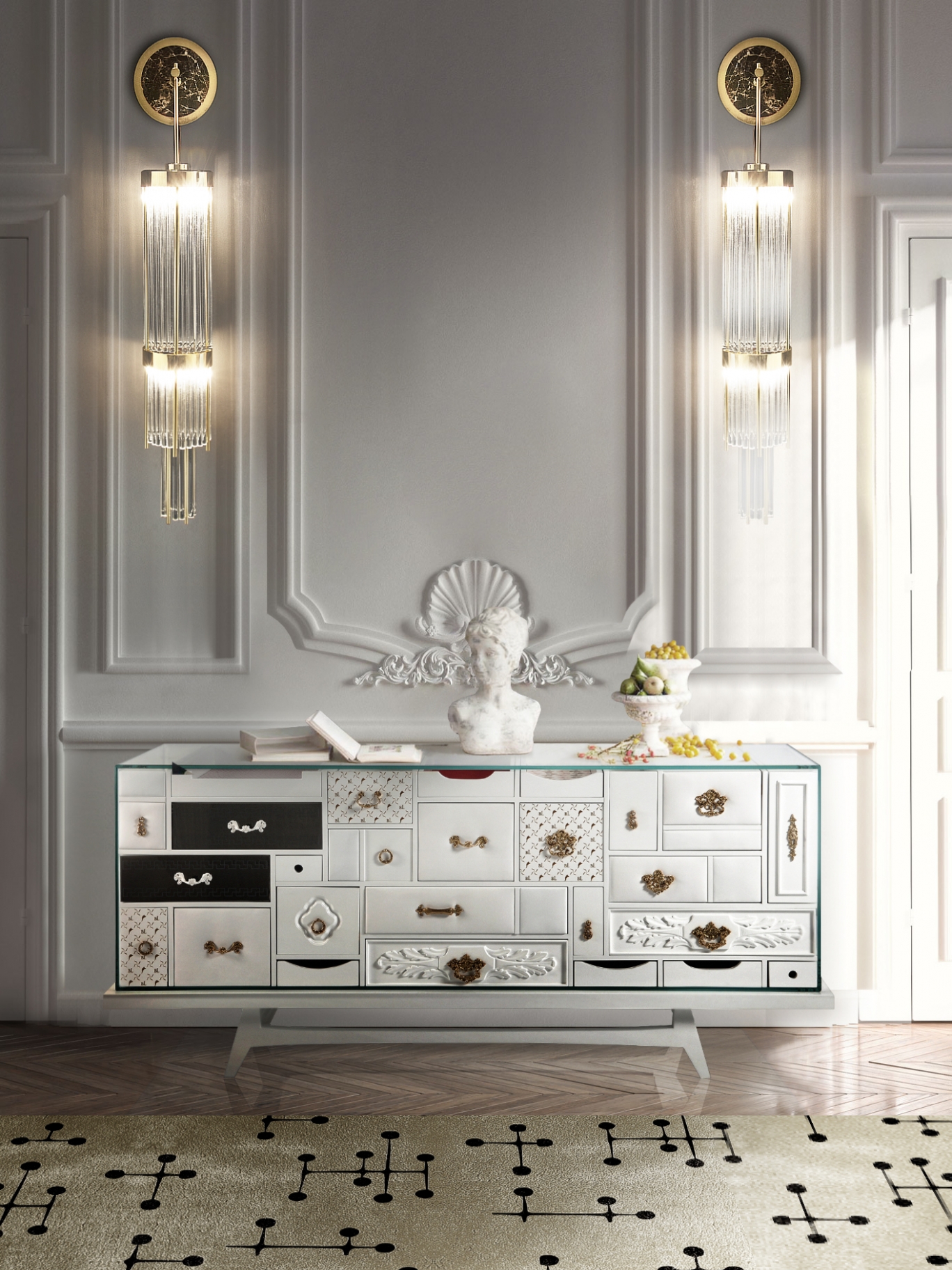 Rugs in our homes are as shoes are to a well-dressed outfit. You wouldn't go to the trouble of selecting your best outfit for a night out and then go barefooted. It's the same principle with rugs. Shoes complete an outfit and, in some instances, will actually outshine what you're wearing, choose best with Rug Society and let your design shine.
See Also: Summer Hardware Edition – Ocean Collection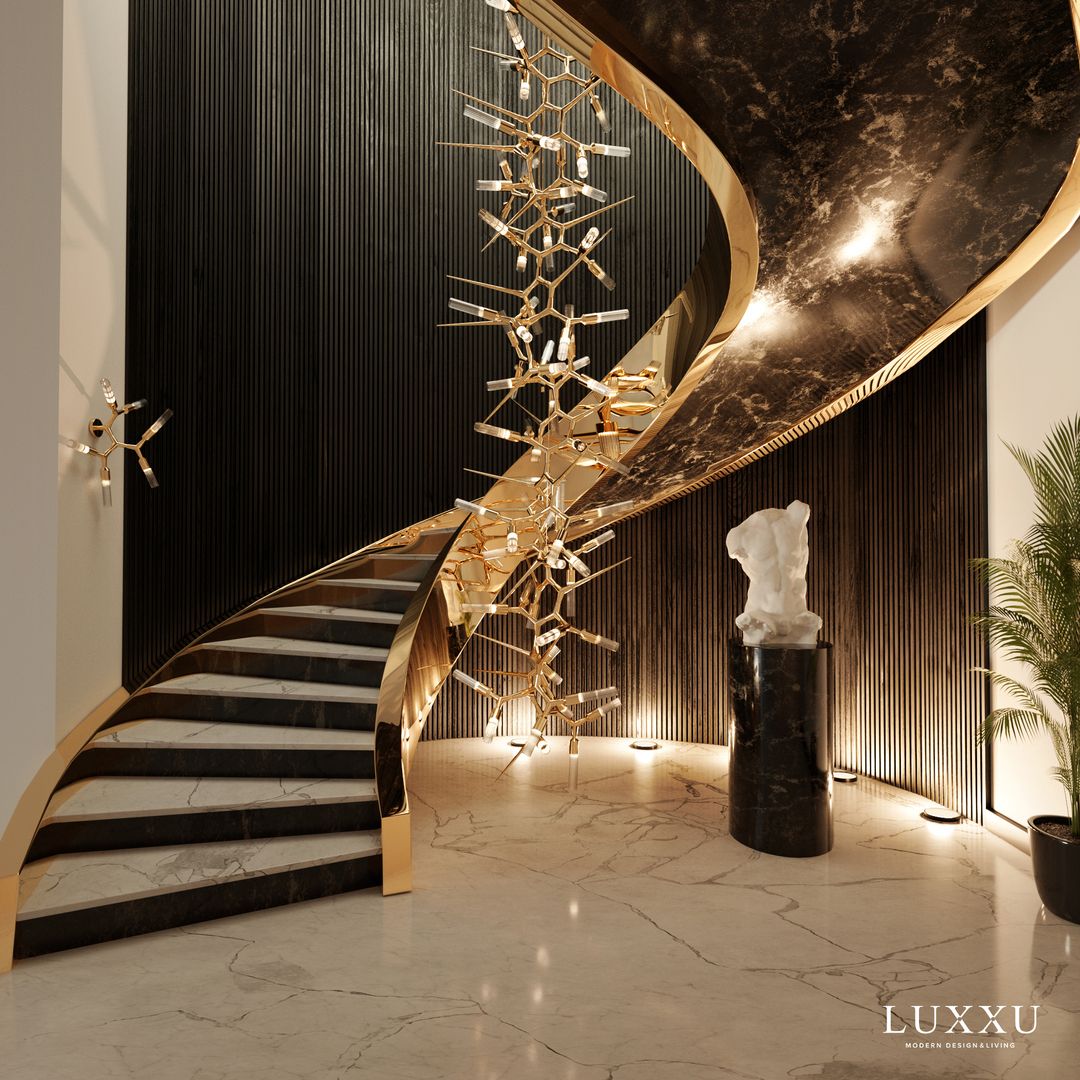 All impressive entryways have statement lighting fixtures. The Shard Chandelier by Luxxu embodies the ultimate expression of luxury lighting. It's the perfect fusion of elegance and bold design.
Editor's Choice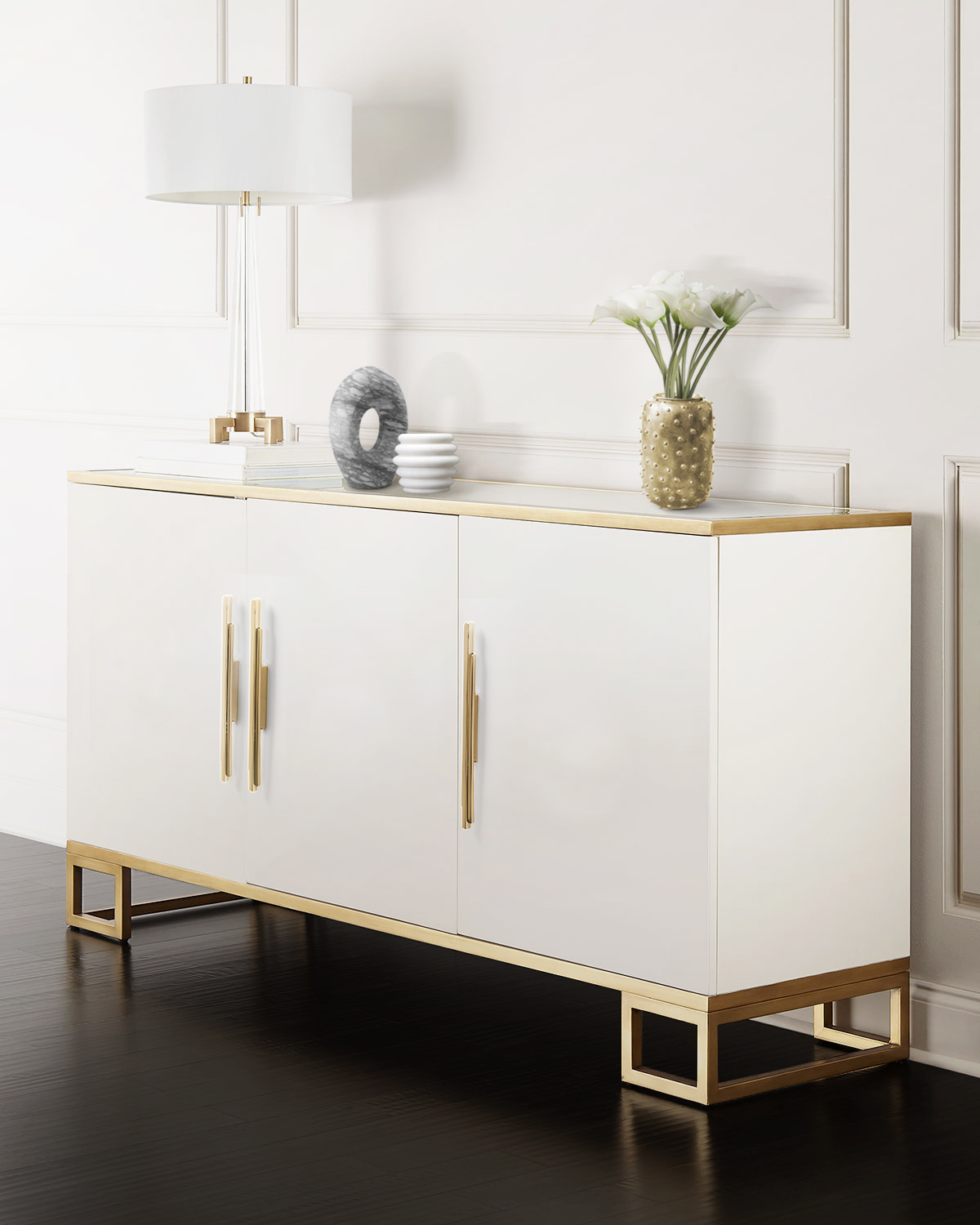 There is a splendor mood that floats in our pieces, a great capacity of aligning a design composition and elevate it with refinement and exclusivity. Gorgeous office design can be easily achieved with our Skyline Handles.
See Also: The Best Furniture for Hospitality Projects at EquipHotel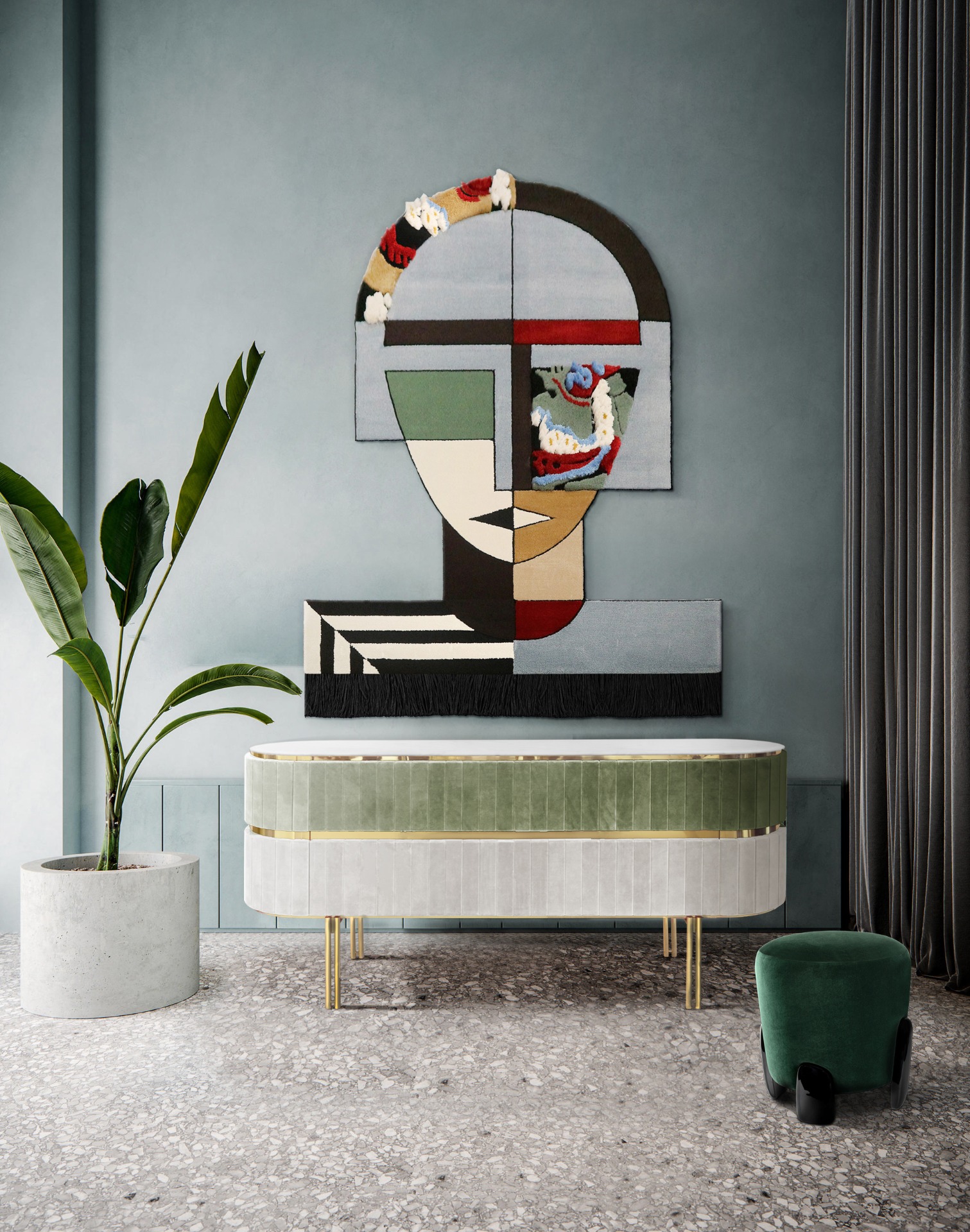 A quite special piece from the mid-century brand's collection by one and only Essential Home. For a playful and fun look in your interior, Edith is the one you should pick.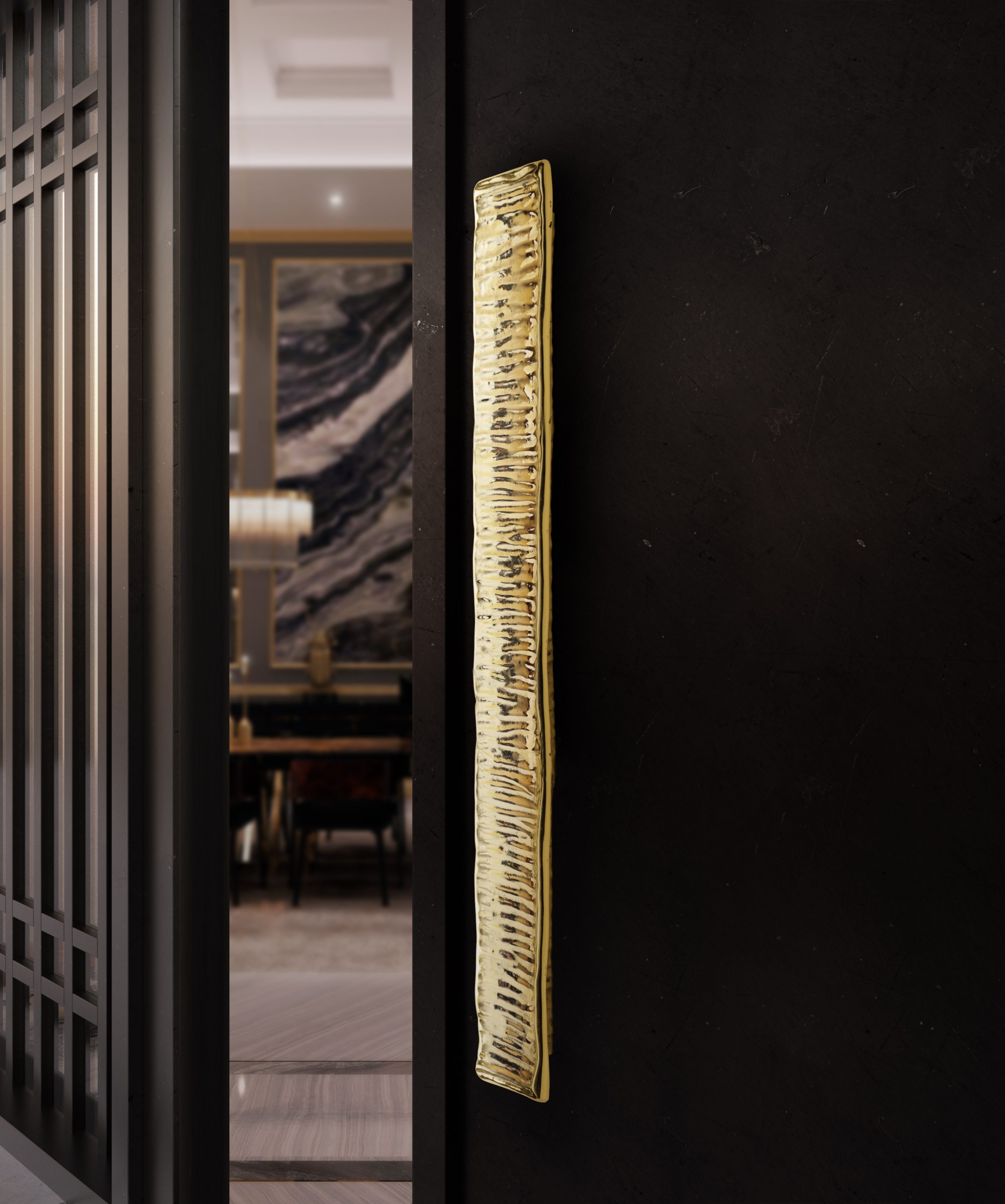 Get The Look:
The decoration of a door should not be forgotten, especially when it comes to the entryway door. The stunning Baruka door pul creates such a luxurious statement in any space empowers the ambiance.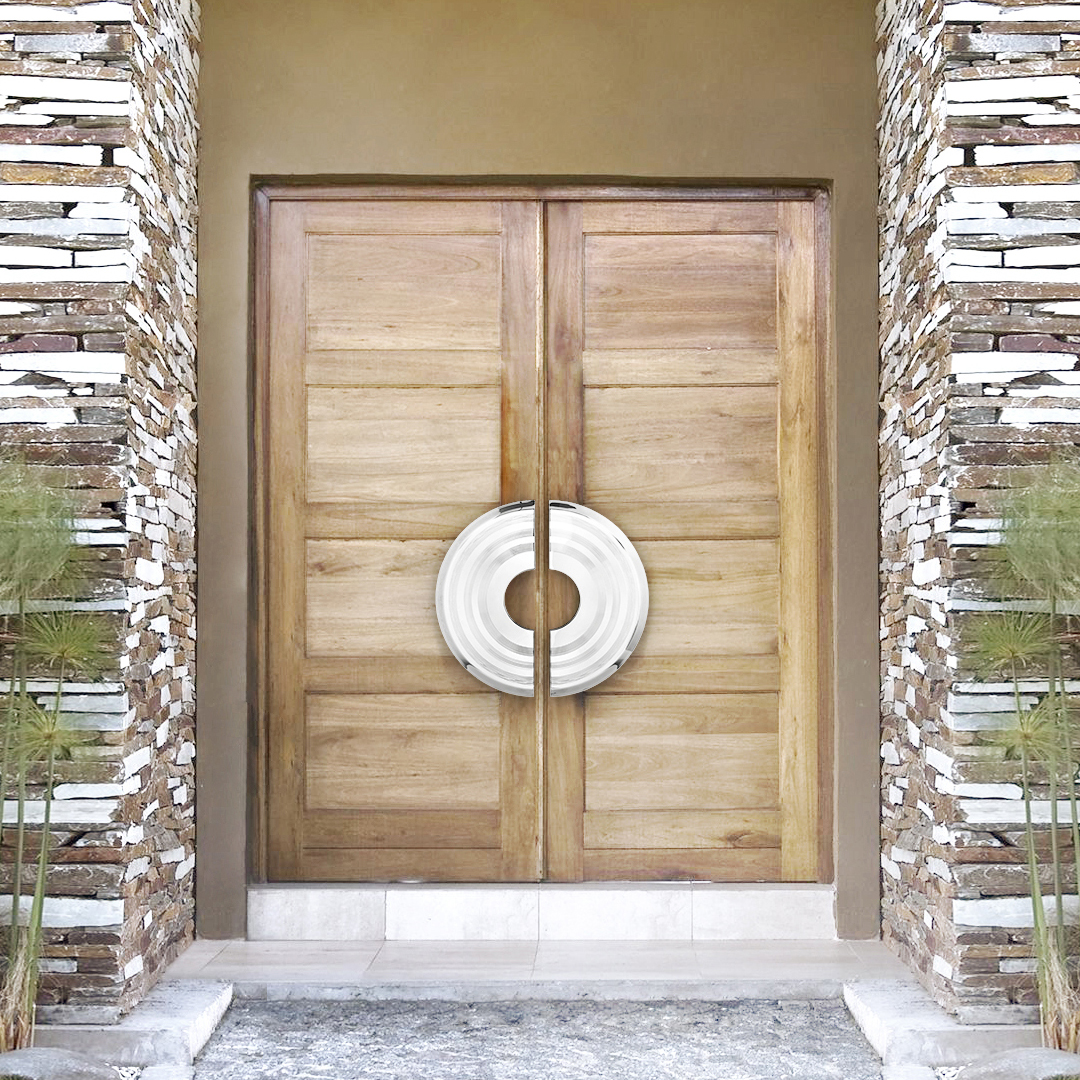 According to the renowned color institute, Pantone, composure, steadiness, and resilience are some of the best terms used to describe the effective nature of ultimate gray. In interior design, darker or lighter shades of gray are always welcomed as they are rather complementary tones and visually appealing to the eye. Ultimate gray acquires many subtle variants and it will certainly trend in many homes across the world. Hendrix door pull was created taking this into account. Enjoy the trendiness and classiness of this amazing door pull!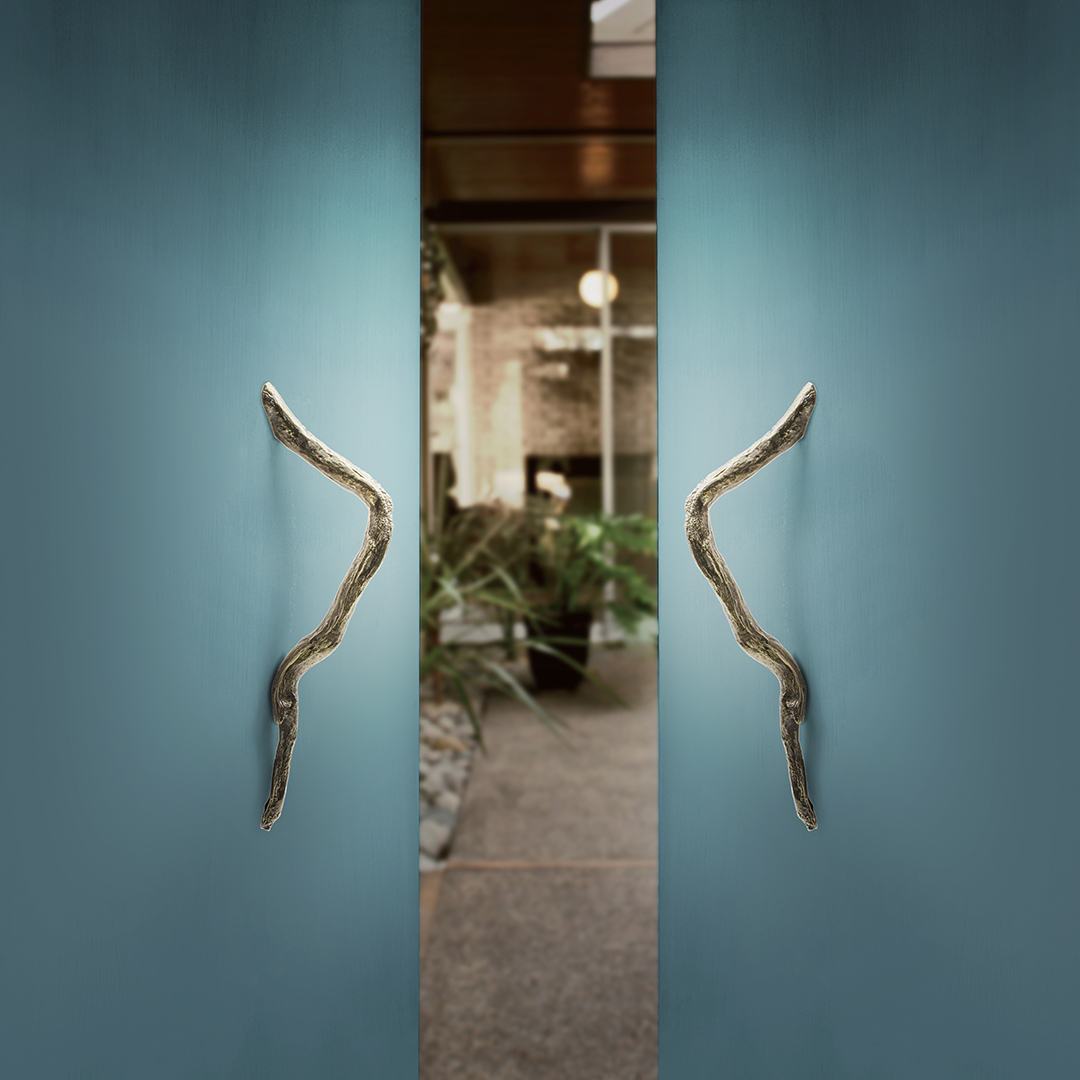 Some pieces really get our hearts and Limb hardware is one of those pieces! Driven by nature cycles, this unique hardware piece is inspired by the beauty of the branches. So natural and gorgeous, ready to impress!
See Also: 5 Ideas For Your Next Hospitality Project
Did you like our article Fabulous Entryway Ideas et us know! If you want to discover more about the exclusive and luxurious world of PullCast and our elegant collections of decorative hardware, then feel free to follow us on social media: Facebook, Pinterest, Twitter, Instagram, Linkedin, and Youtube