Room By Room Inspirations For An Outstanding Decoration ⇒ The way one defines himself or herself via interior decoration requires inventiveness and a sharp eye. In today's article, PullCast Blog offers you another round of wonderful ambiances to thrill and inspire you.

Room By Room Inspirations
Pink velvet headboard IRAYA, velvet NAJ Bench, CAY Side Table, and NAICCA Pendant Light complete this modern classic bedroom decor.
Brabbu has the capacity to turn all of those aromas, textures, flavors, colors, and forms into stunning pieces of furniture, lighting, and upholstery by creating a link between Nature and urban existence.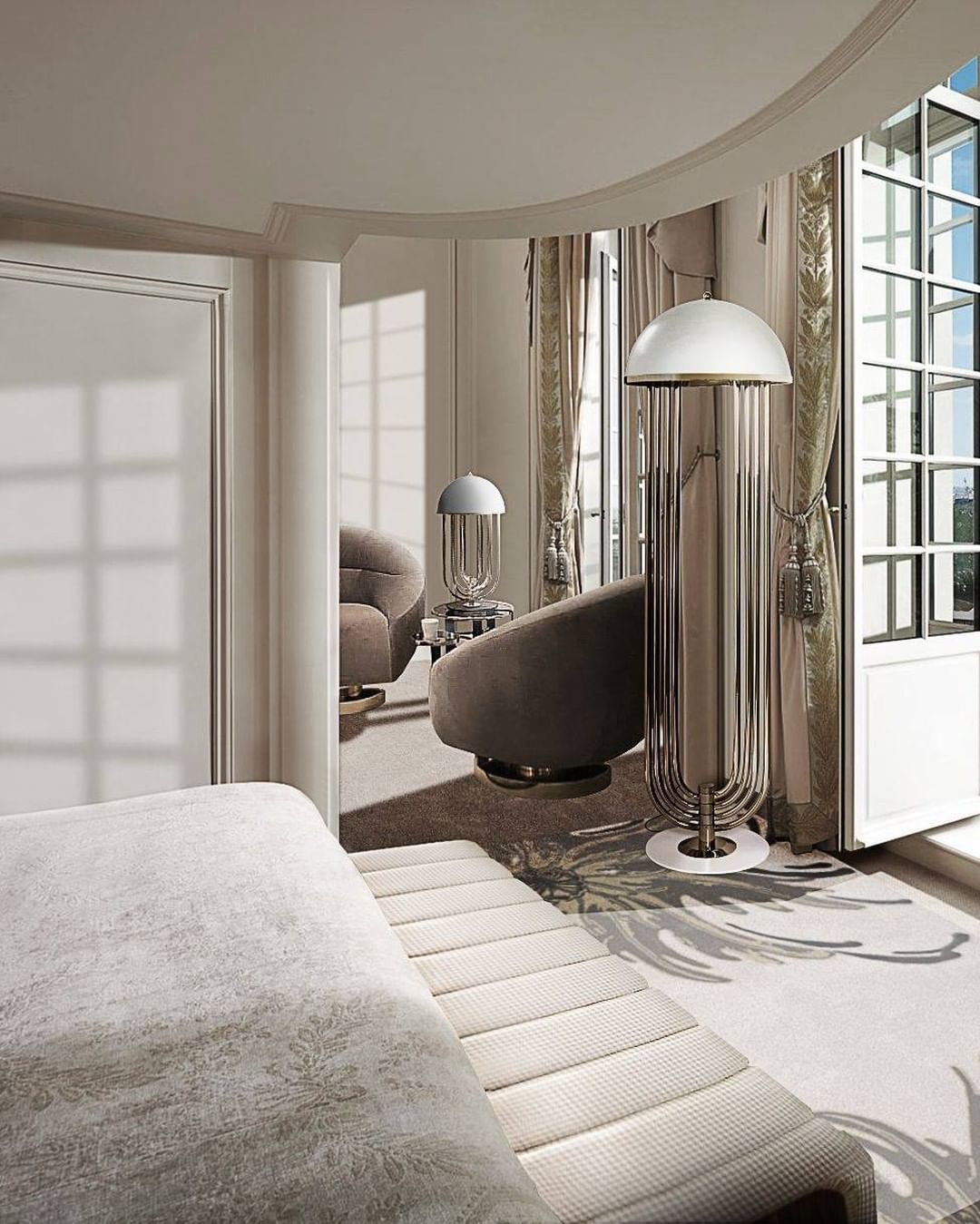 This modern contemporary bedroom is completed by brown velvet couches and a modern area rug.
In a modern bedroom, a grey velvet headboard is paired with stylish white pendant lighting.
Hall Inspiration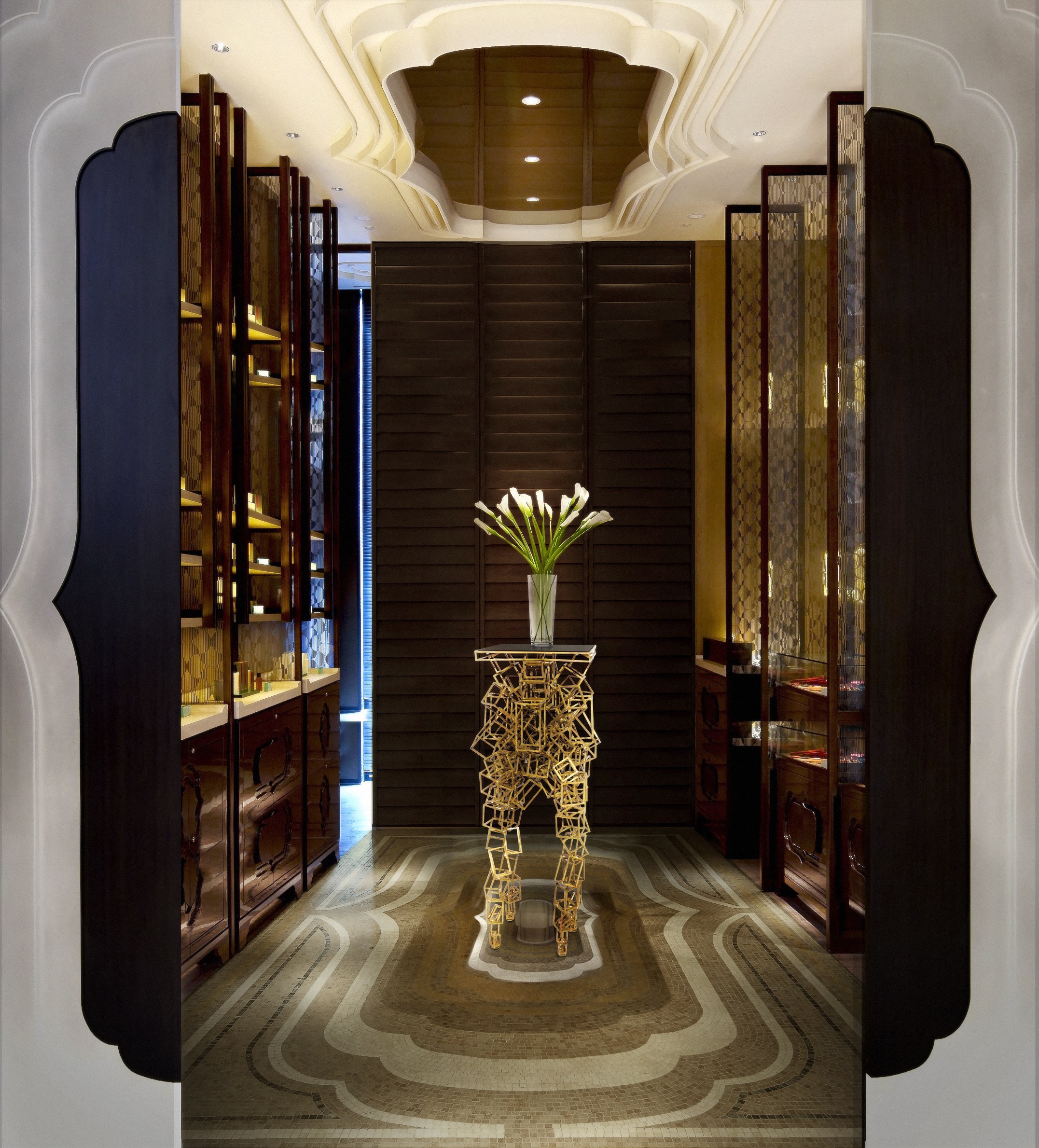 Art and design collide in an exciting sensory combination, and all you have to do is sit back and enjoy the ride. Allow yourself to be captured by this uplifting energy by incorporating the Cygnus Display into your environment.  
Editor's Choice: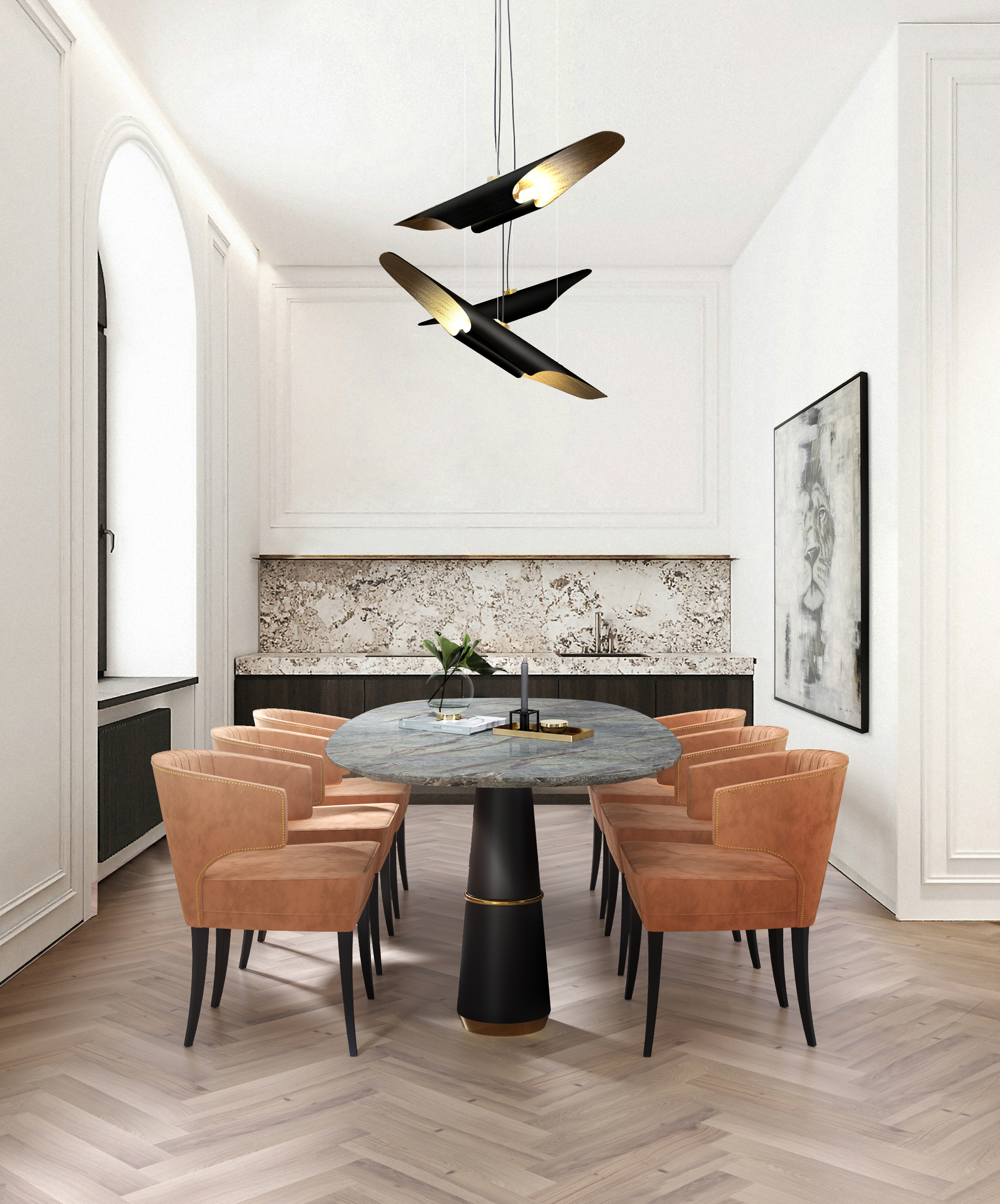 The oval marble dining table AGRA and the orange dining chairs IBIS are part of a modern mid-century dining room decor.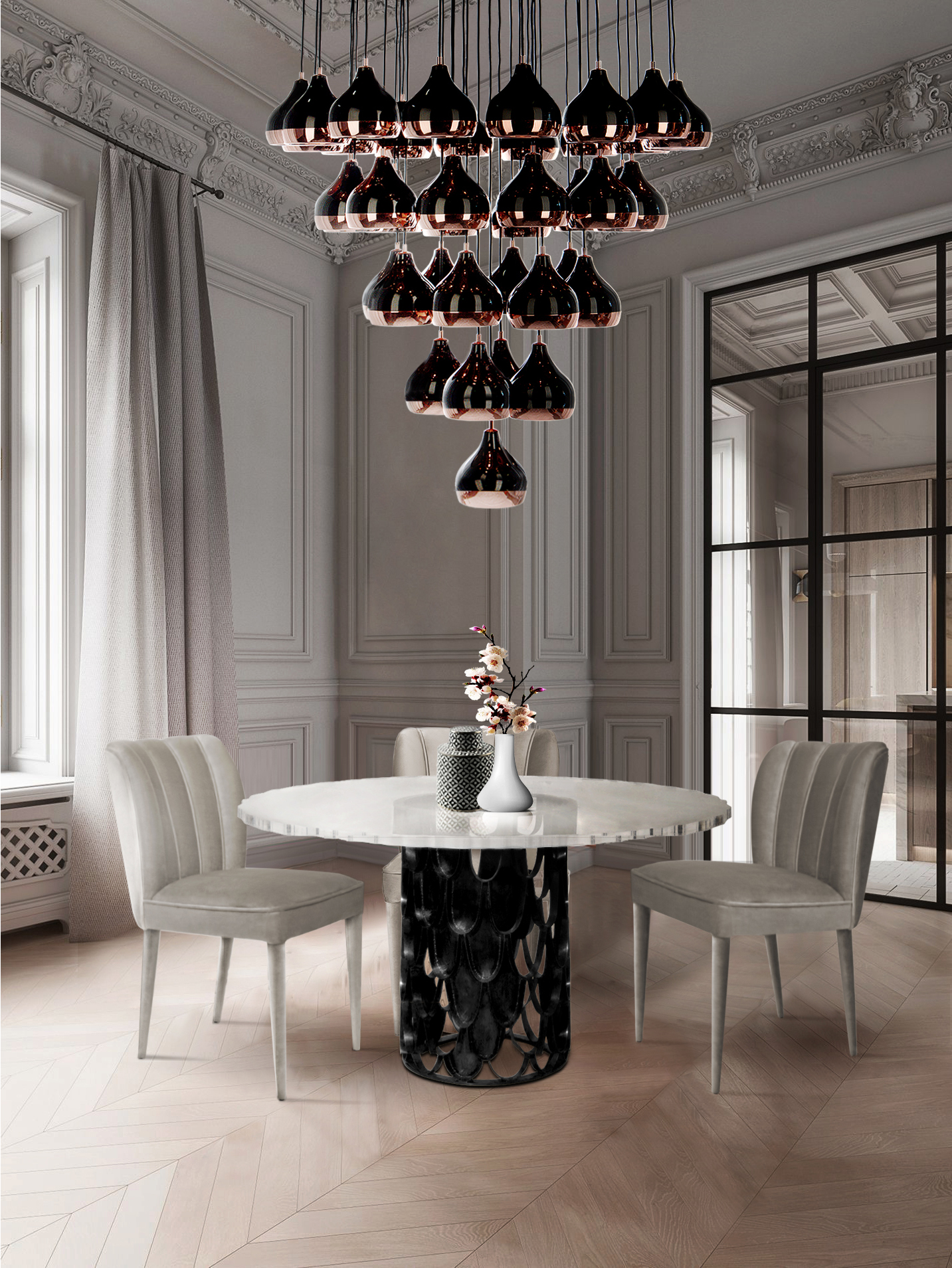 Neutrals are typically linked with tranquil yet pleasant environments since they are versatile, light, and beautiful. This is how you bring this notion to life in your dining room — with the right lighting and a dining table like Koi!
⇒ Inside Jin Gui Restaurant in Hamburg – A Modern Design by Joyce Wang ⇐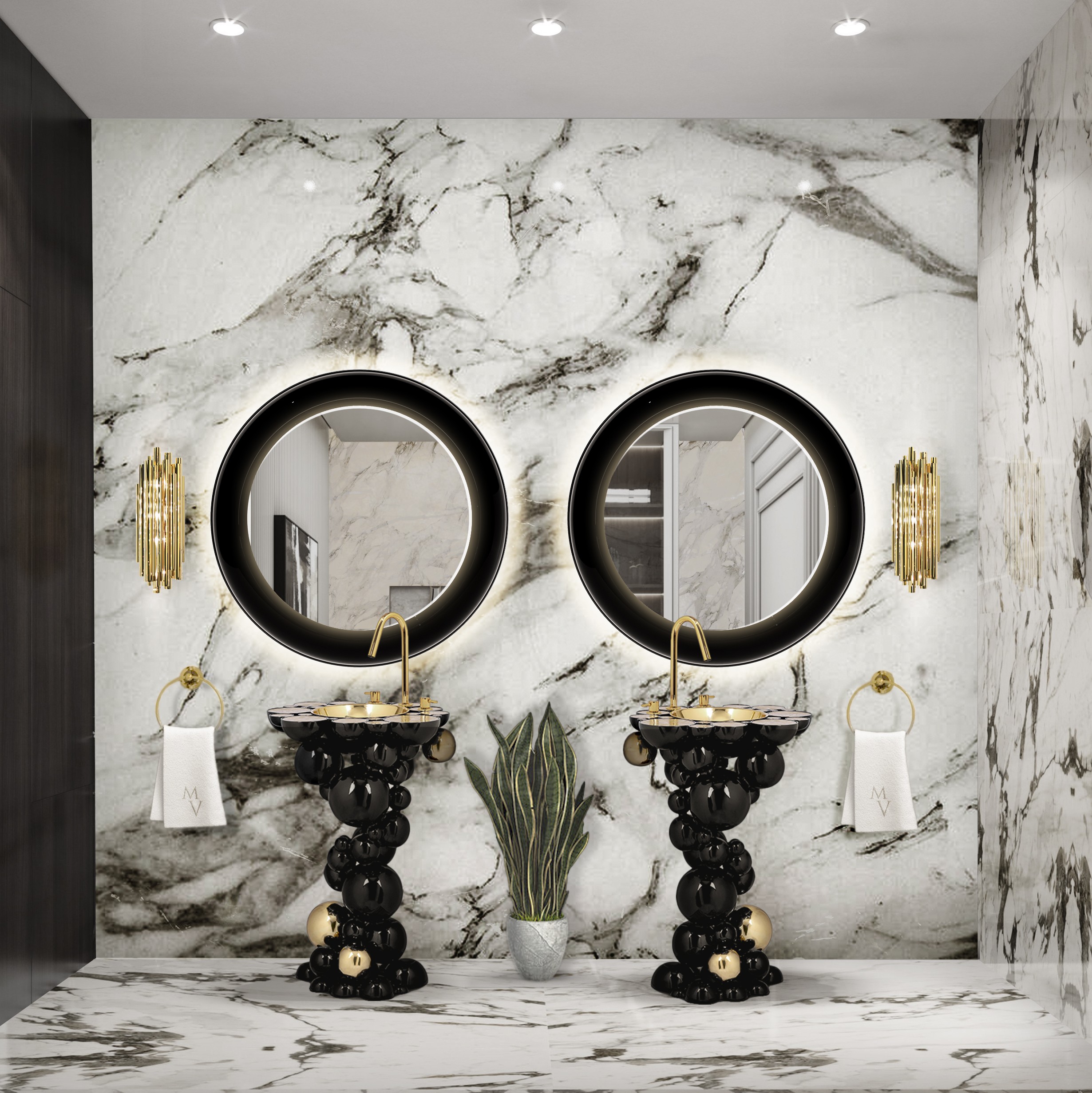 This amazing pattern is full of fantastic tones and magical sensations, which are greatly enhanced by the dazzling Newton Freestanding.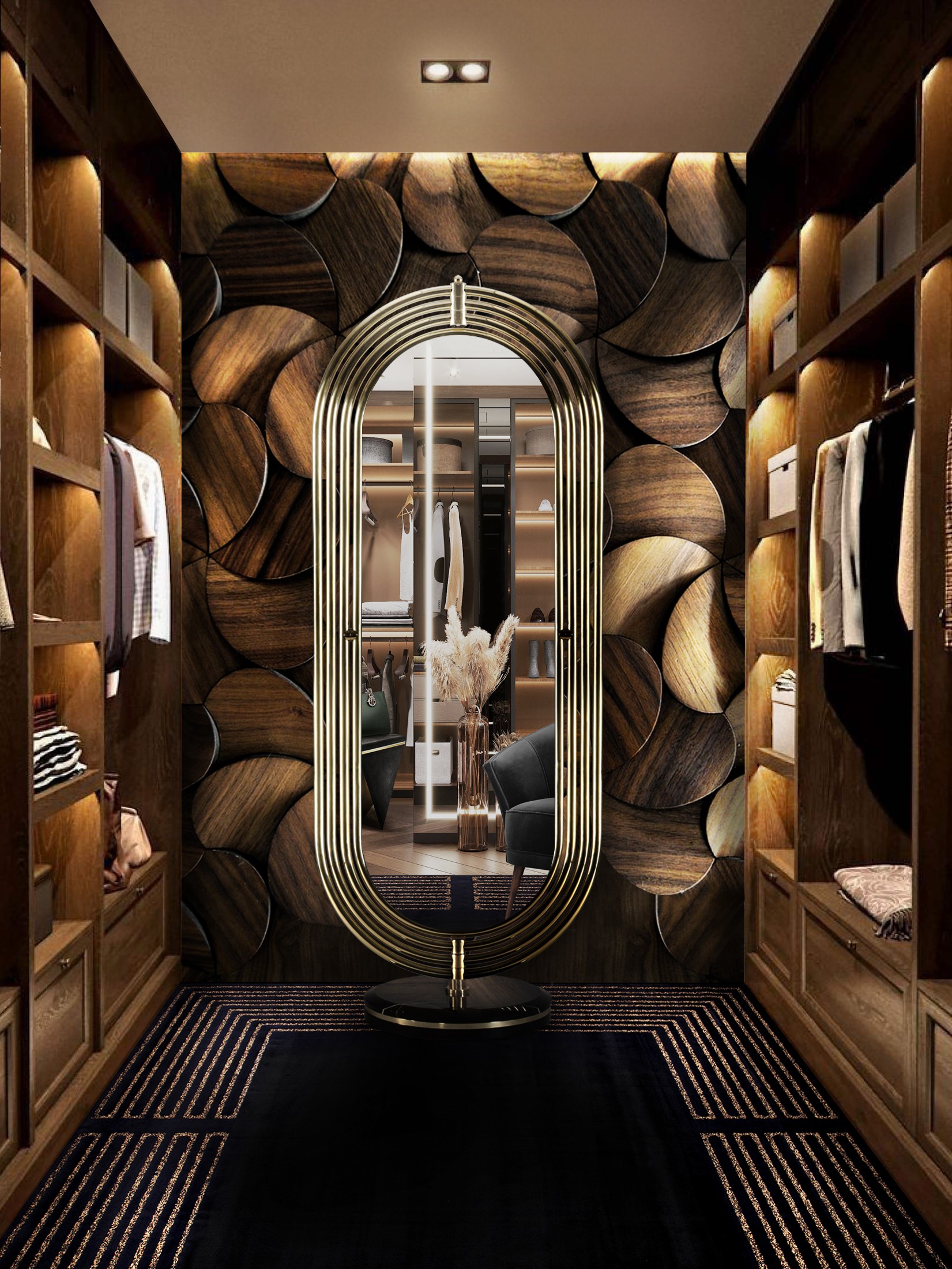 This warm, gorgeous, and one-of-a-kind closet with the Colosseum Mirror is a sight to behold.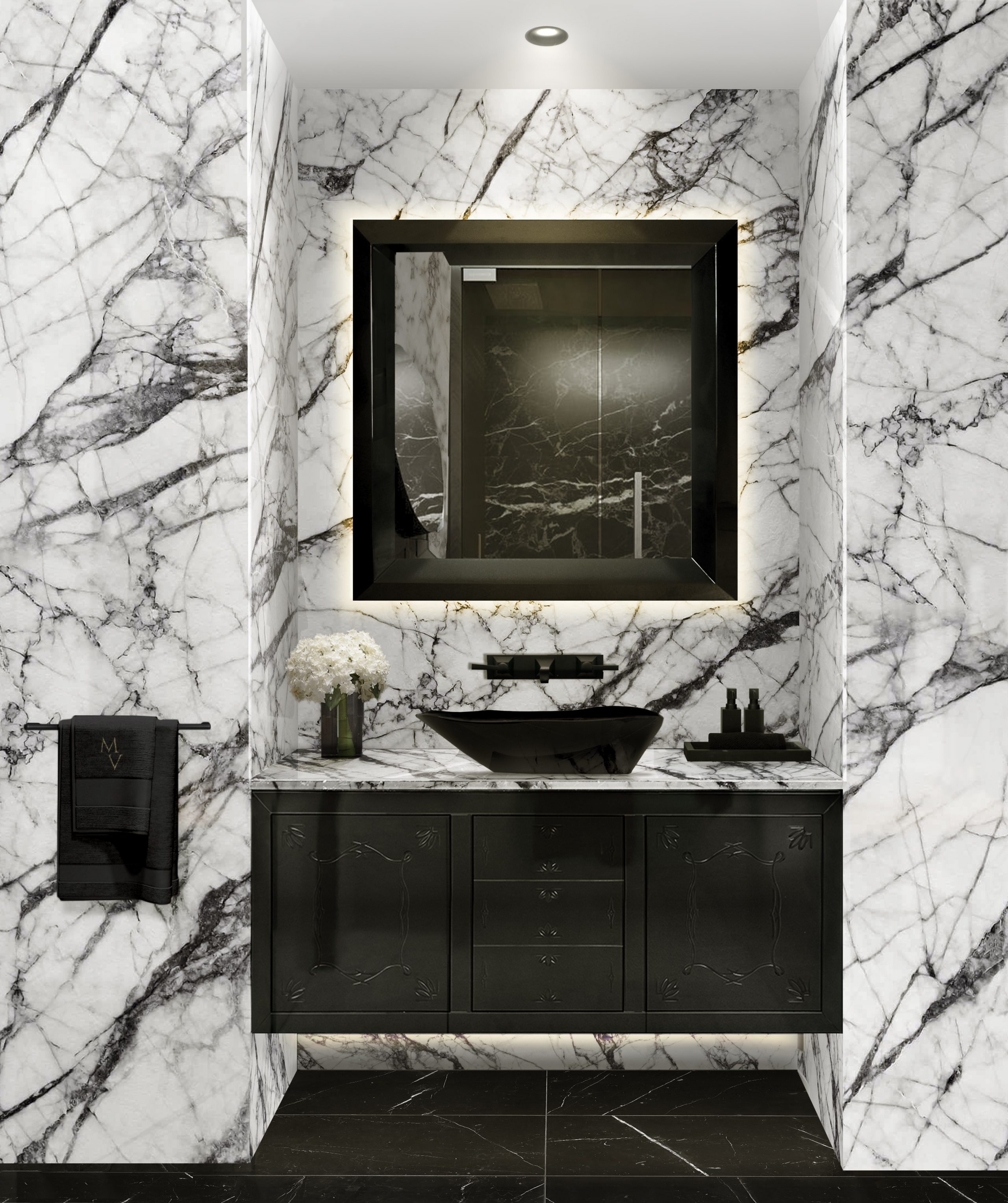 The Metropolitan Suspension Cabinet enhances the pleasant sensation created by dark tones combined with whites.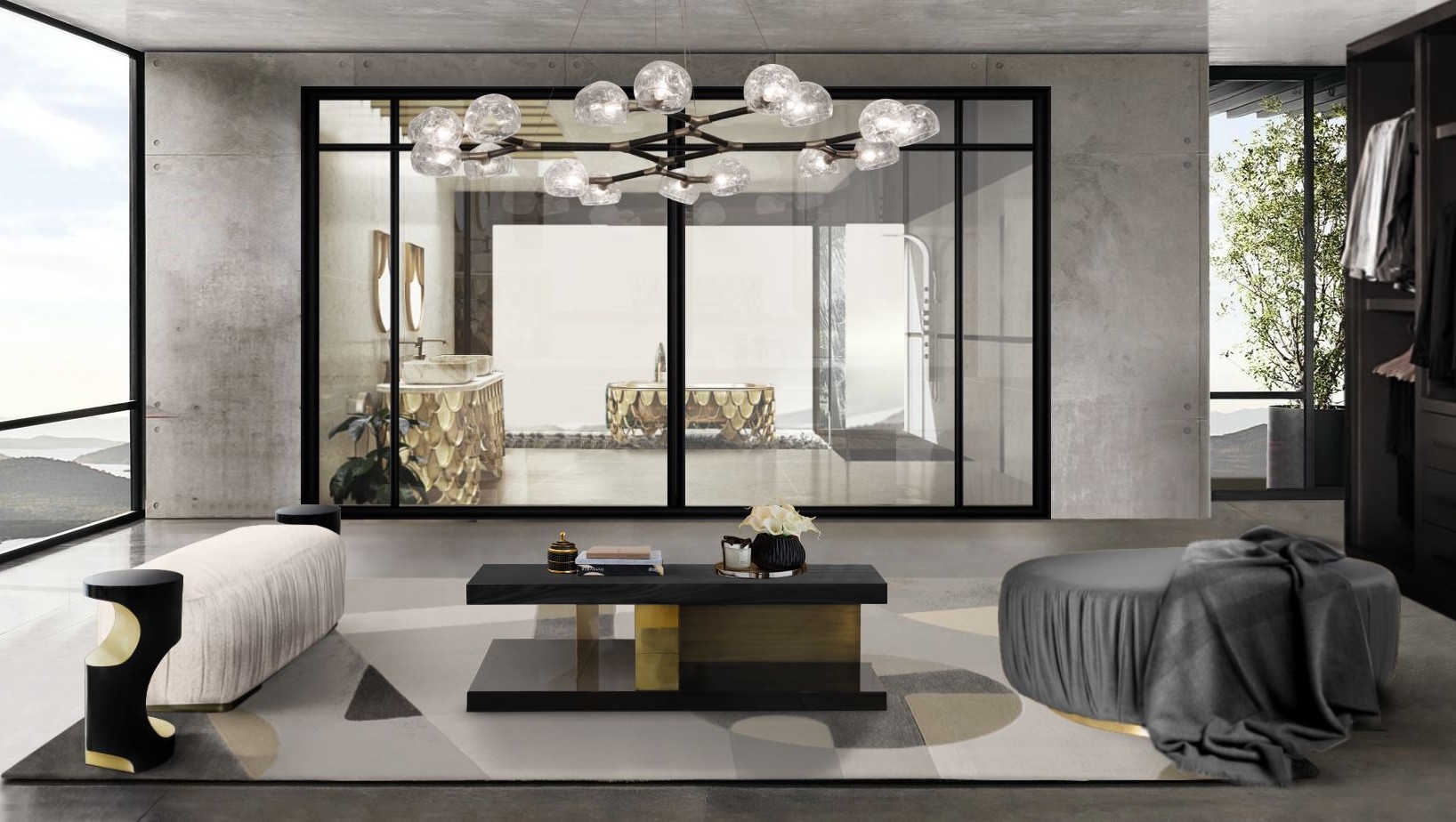 This bathroom design is an open, beautiful, and completely excellent idea for improving your house design.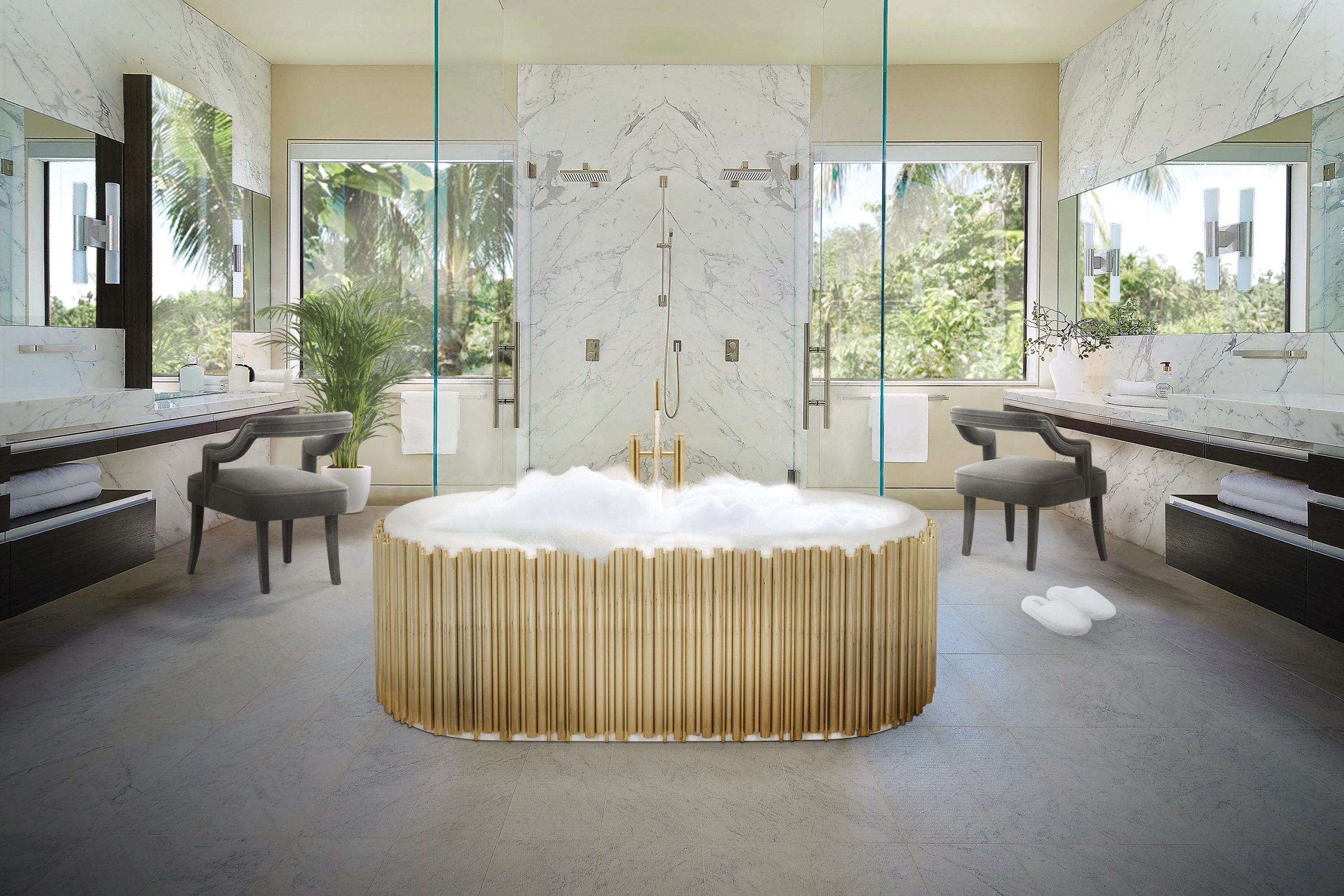 This bathroom is intense, elegant, and boasts the Symphony bathtub as its focal point.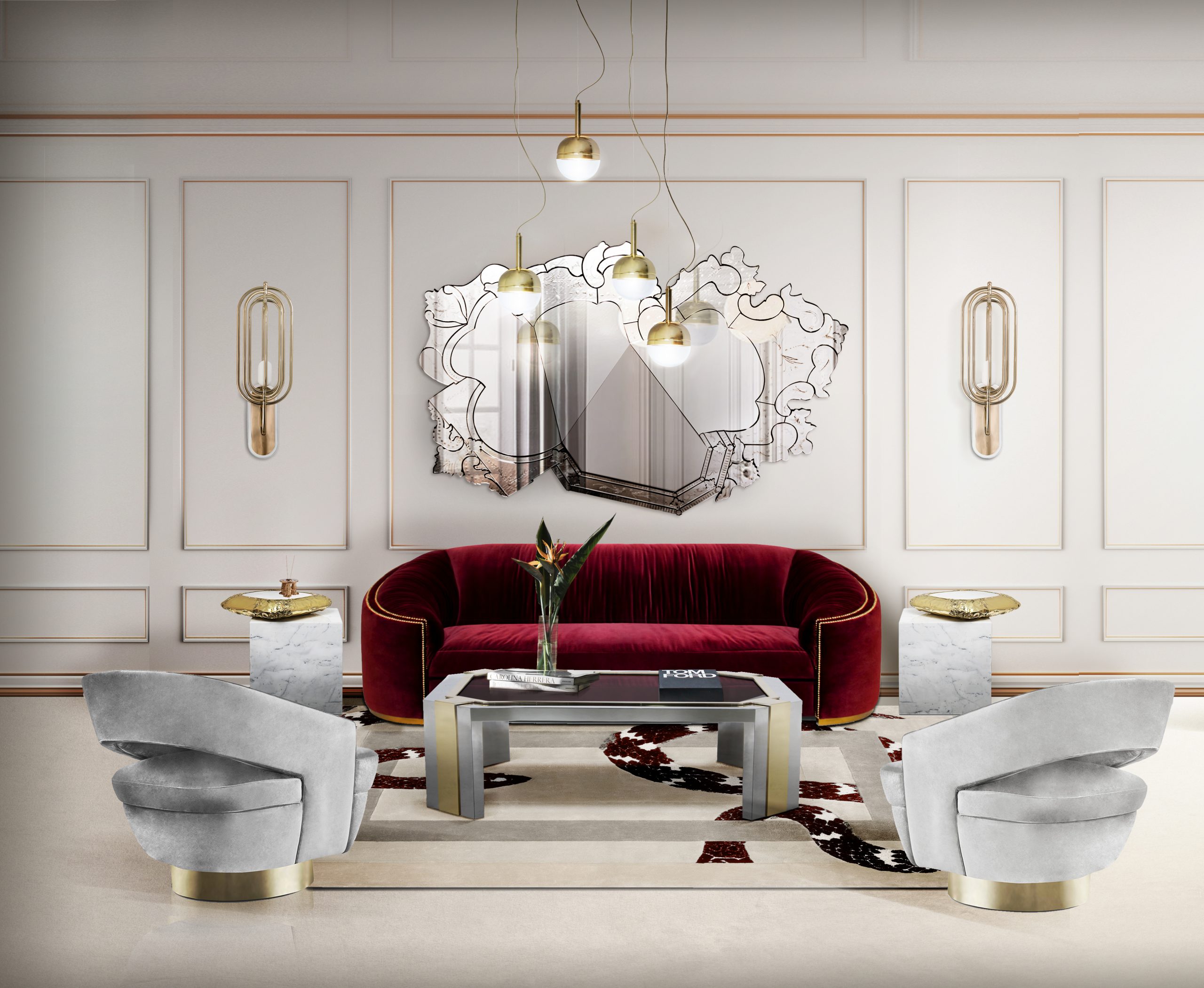 The stunning velvet sofa WALES and gold brass pendant lights NIKU create a modern classic living room design.
⇒Kips Bay Decorator Show House Dallas with PullCast⇐
Center tables are more than just simple pieces of furniture that you install in your living room – they are much more. The Latza Center Table is guaranteed to impress, with a top in walnut root veneer with a matte varnish and accents in matte hammered brushed aged brass.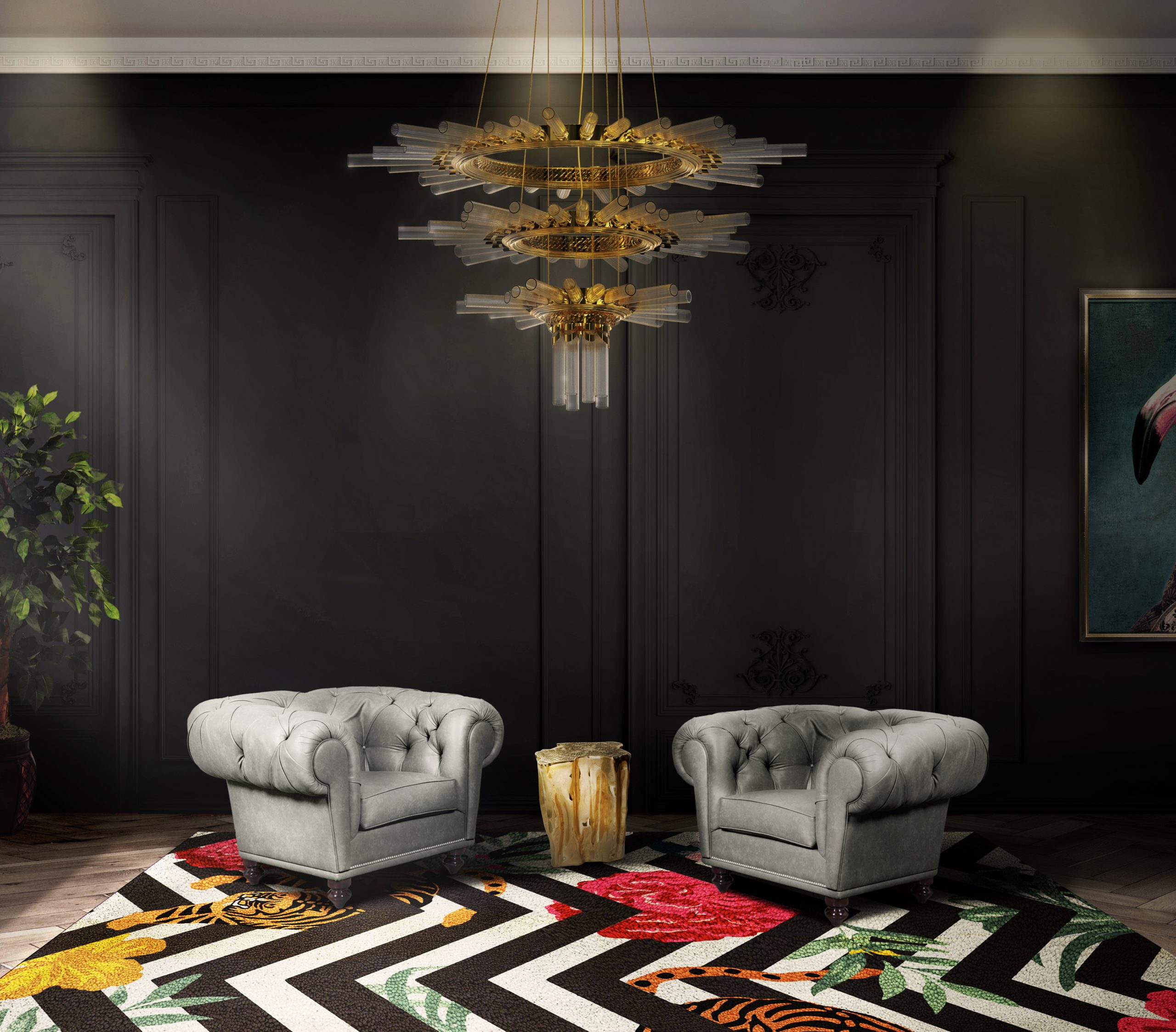 The Savana Rug combines fauna and flora and is unquestionably a classic luxury design feature. Inspiration is a delicate thing, and this rug conveys it via a strong design. It doesn't get much better than this.
The Couple Rug is synonymous with elegance, craftsmanship, and modern design. A one-of-a-kind item that will change the comfort of your living space.  
Editor's Choice: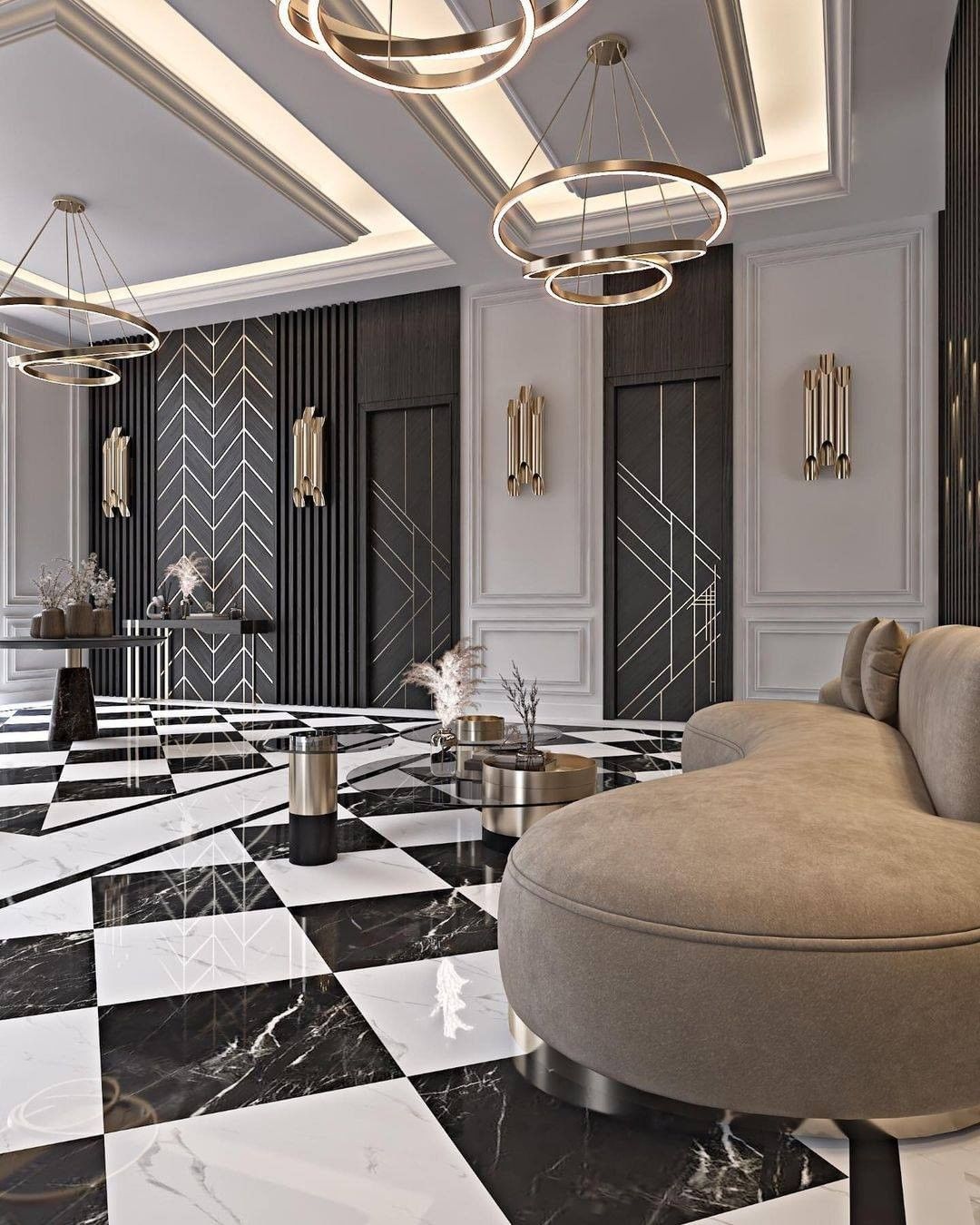 This rich patterned living room demonstrates how bold walls and flooring can go a long way when paired with basic yet elegant furniture items.  
⇒Discover How PullCast Make Part Of  Luxxu's New York City Loft⇐
A bold green velvet recliner can truly make a statement in a bland living room.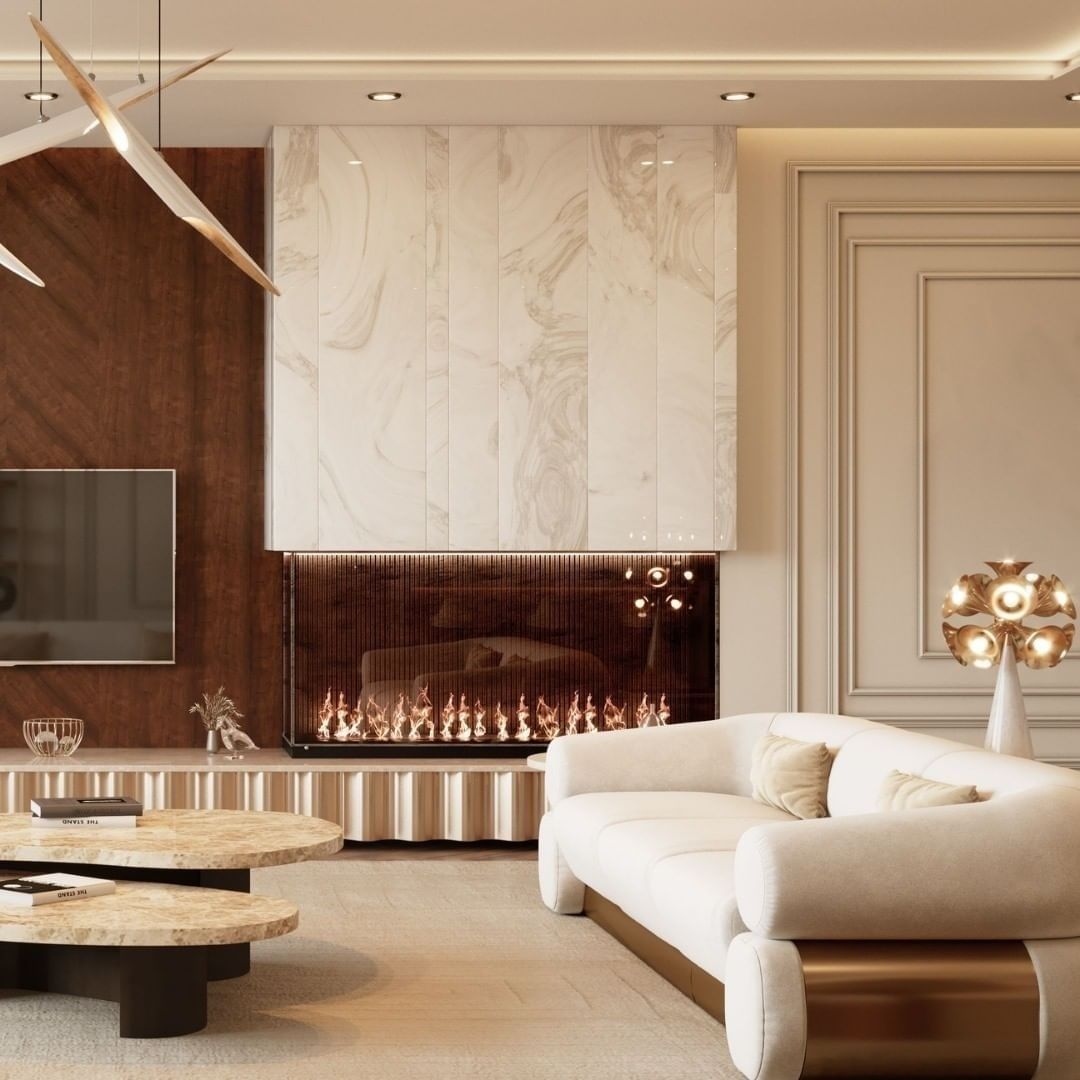 A modern minimalist living room design with a white velvet modular sofa and marble center tables.
Rug'Society is a visual mastermind. It's difficult to be unmoved by such bold and gorgeous designs. They don't just make rugs; they make art.  
We've created a modern hallway décor with our KAROO Armchairs in a beautiful yellow.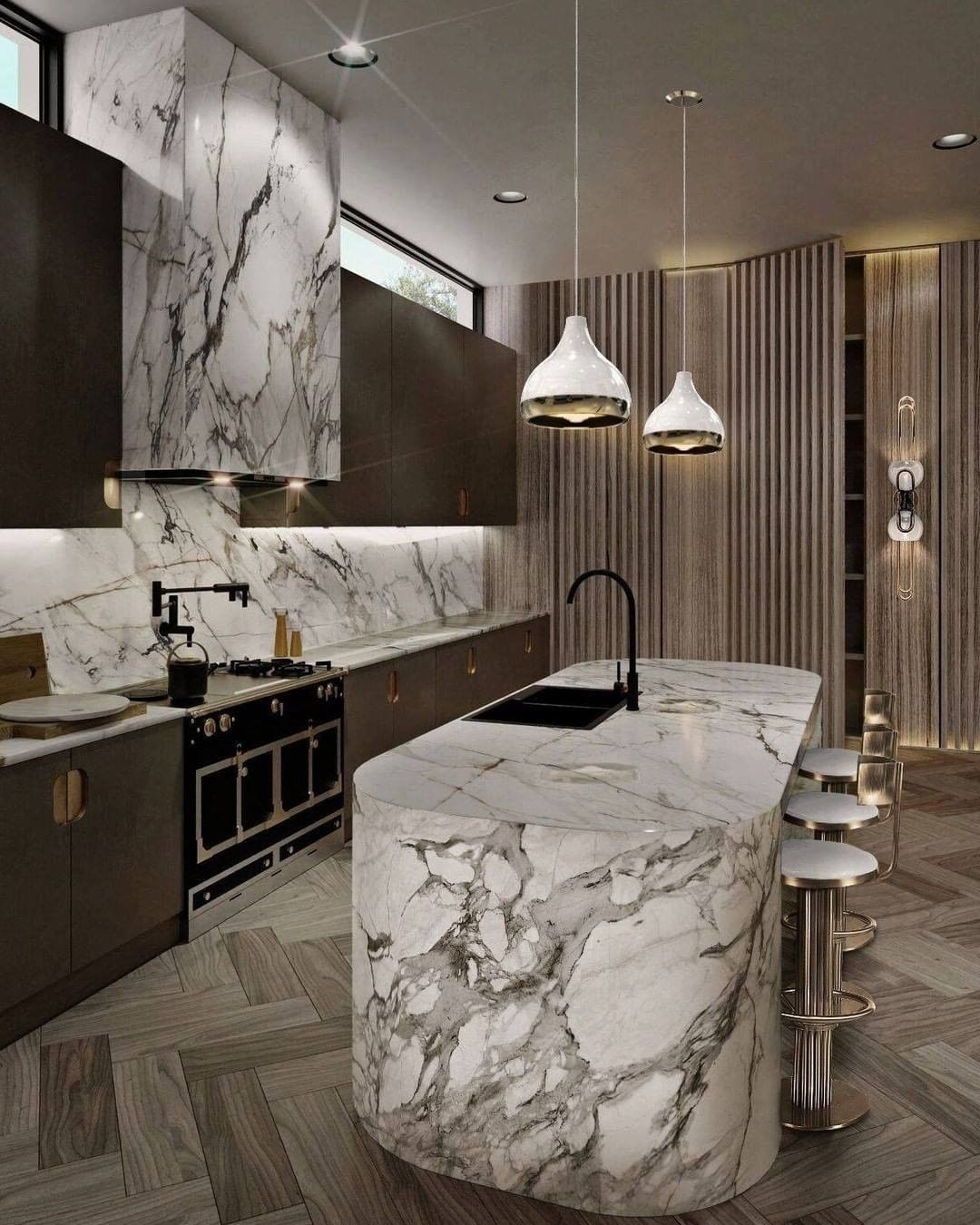 This modern kitchen décor is completed with white cushioned counter stools and white pendant lights.  
⇒ New Season One Of A Kind Jewelry Hardware ⇐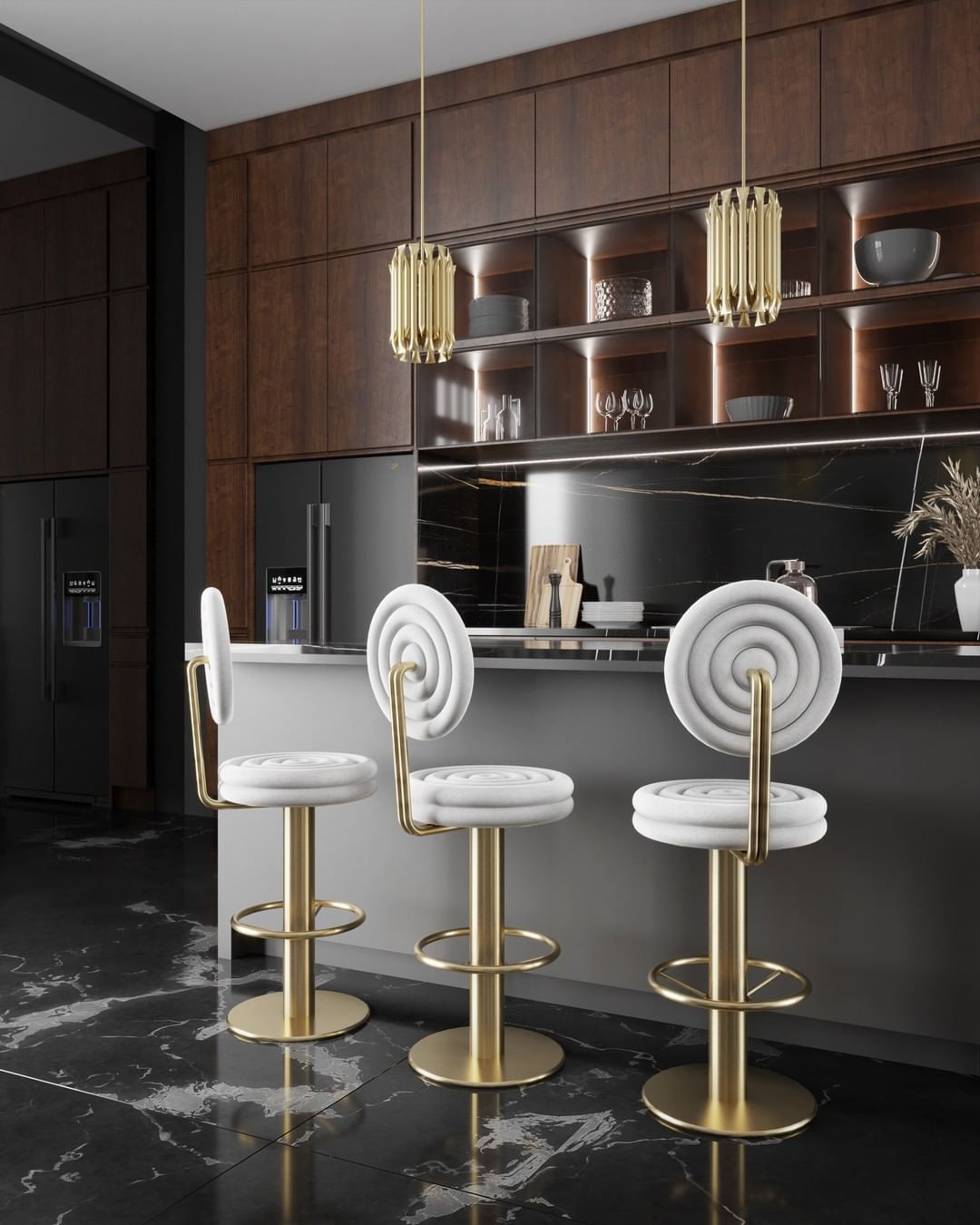 This modern minimalist kitchen design is completed with white counter stools and gilded brass pendant lighting.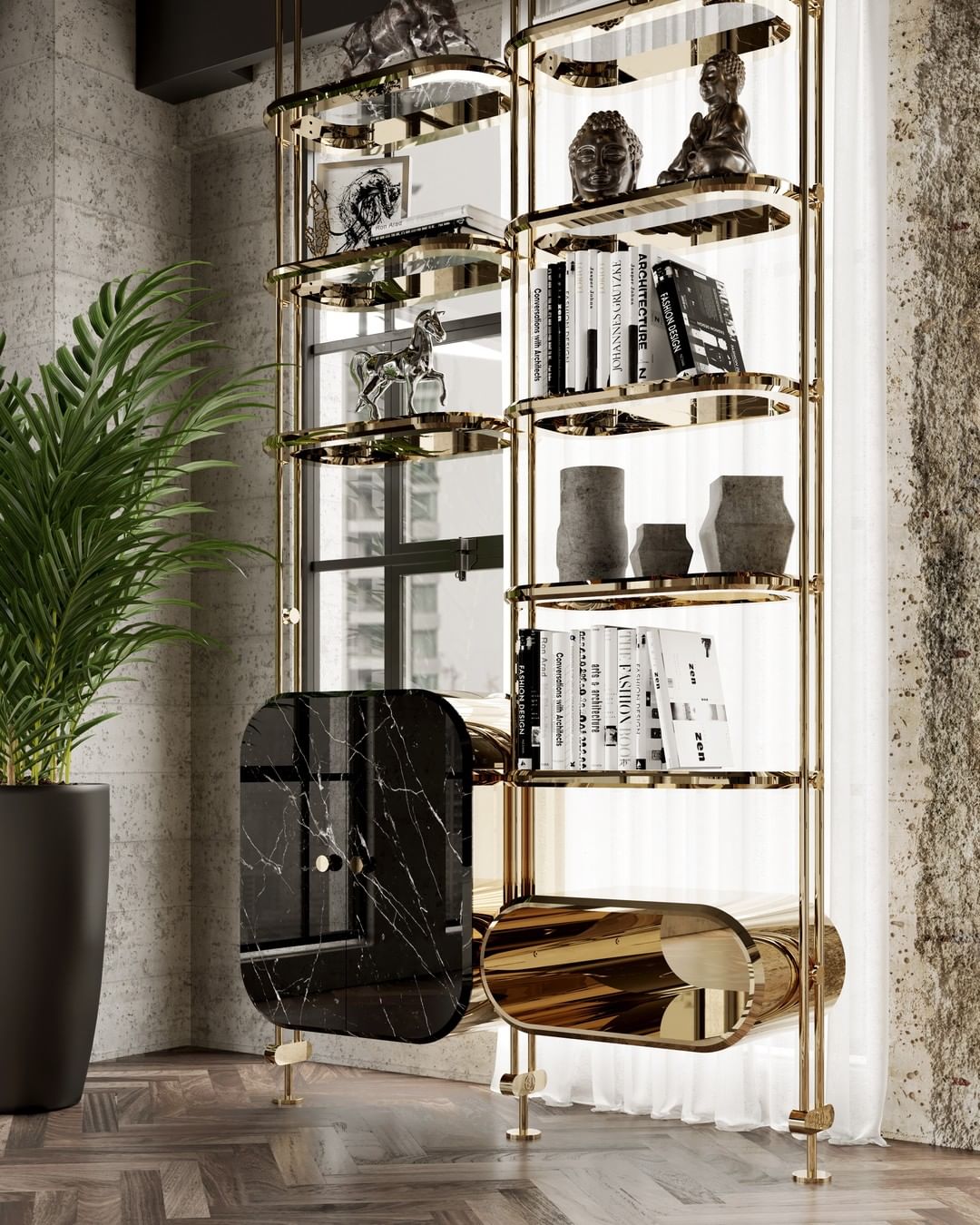 This contemporary bookshelf has black marble accents and a gold metal structure.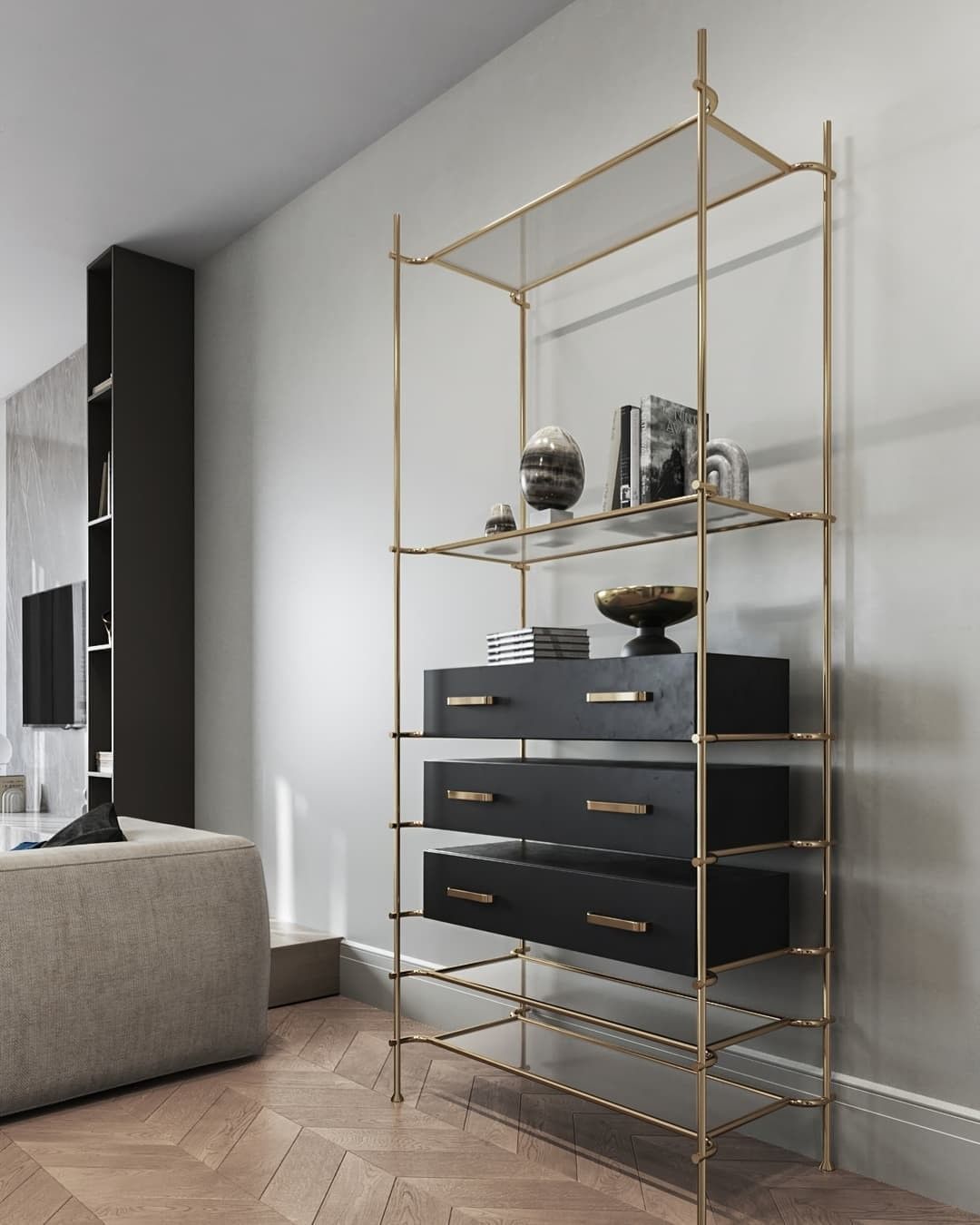 This is a beautiful modern bookshelf design, with a gold framework and glass shelves.
Discover the exclusive and luxury world of PullCast and dive into our amazing and elegant list of decorative and architectural hardware products. Did you like our article Room By Room Inspirations For An Outstanding Decoration? They will help you elevate and transform your home decor or your interior design project into a unique experience! For more inspiration regarding decorative hardware, follow us on Facebook, Pinterest, Twitter, Instagram, Linkedin, and Youtube!