9 Designer Dining Room Ideas that Will Call for a Home Renovation ⇒ The dining room area is often seen as one of the more formal spaces of home decoration and as such a lot more thought goes into it and the possibilities are rather endless.
In today's article, PullCast Blog explores nine outstanding dining room ideas curated by some of the world's best interior designers that will certainly give one plenty of inspiration for their own home remodel.
Amy Morris
In order to honor the architecture of a 100-year-old Atlanta home, the designer Amy Morris opted to use a restricted color palette and then introduced silken fabrics and a unique chandelier to spruce up the dining room.
Bunny Williams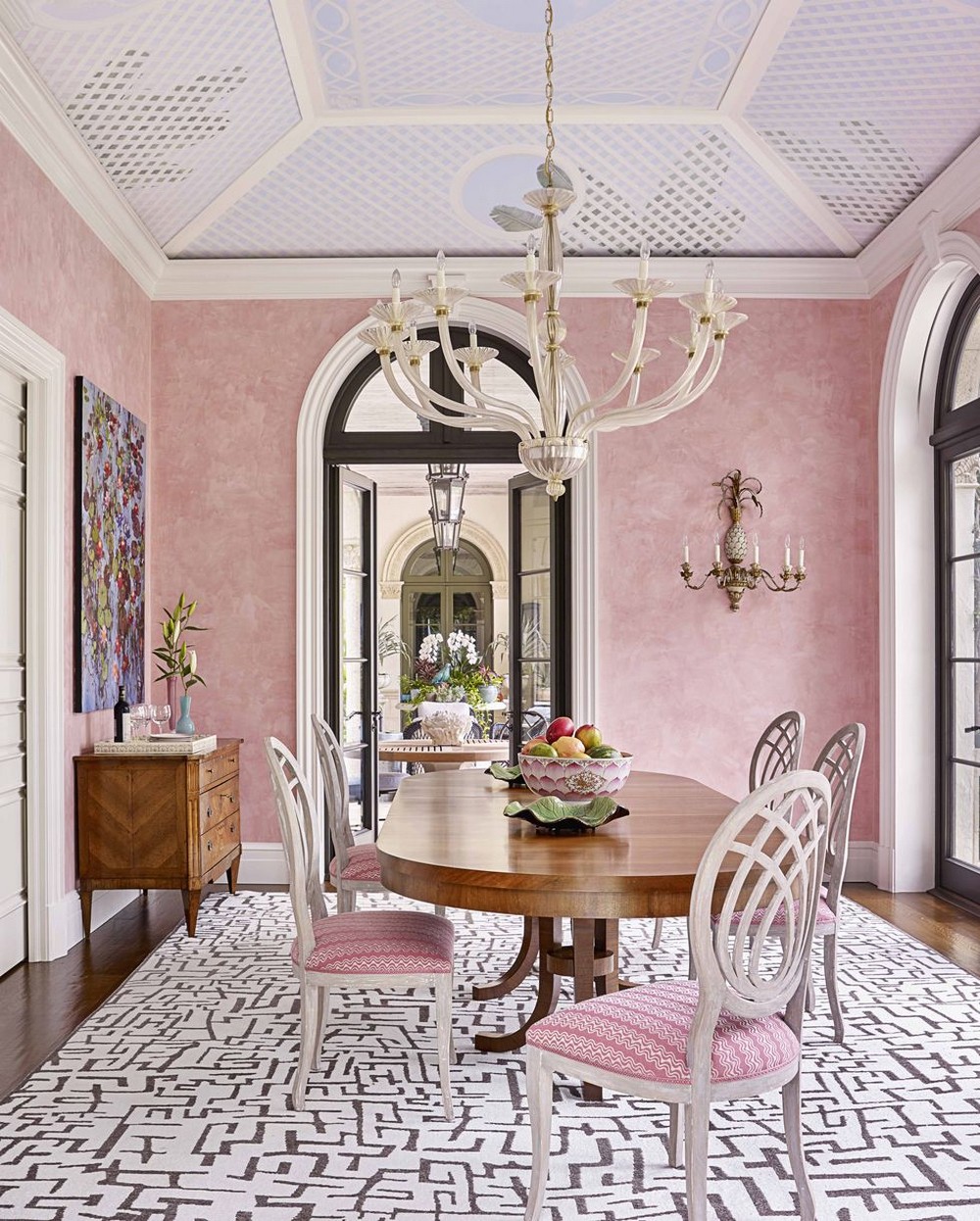 Soft shades of pink can be seen throughout this dining room designed by Bunny Williams. Furthermore, this incredible set is also brimming with pedigreed antiques, such as a vintage Murano chandelier, modern art, and an 18th-century Italian commode.
David Scott
In this inspirational dining room, modern style is blended beautifully with traditional features courtesy of David Scott Interiors. Some of the most impressive furnishings used in this set are a unique Jeff Zimmerman chandelier, 1790s French armchairs, a Philip Jeffries lacquered raffia wallpaper, among others.
Jan Showers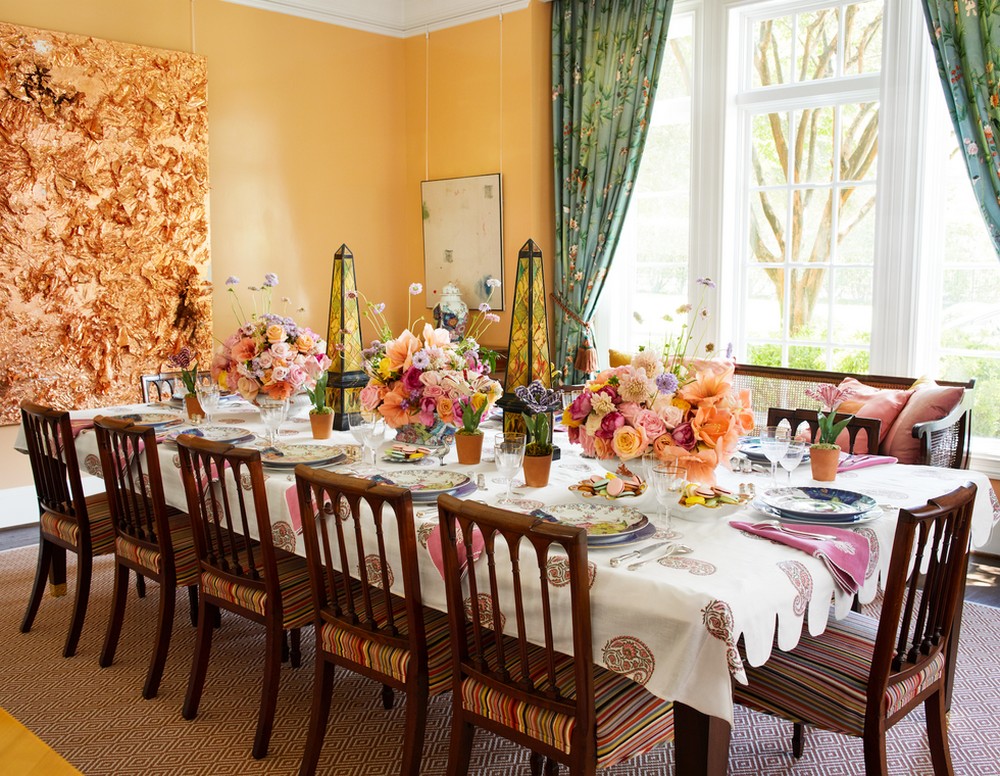 Jan Showers combined wild patters with audacious colors for an eclectic aesthetic that is further enhanced by copper and palm leaf artwork. This is certainly one of the most vivid dining room ideas you will ever see.
⇒ Related Article: How To Choose The Perfect Dining Table Design ⇐
Jean-Louis Deniot
The most outstanding element of this Jean-Louis Deniot-designed dining rooms is undoubtedly the Florence Girette mural. Moreover, the vintage blush chairs and blue-toned rug from Galerie Diurne pop against the grisaille walls.
Katie Ridder
Katie Ridder opted for the use of warm colors that a more playful aesthetic to this dining room set. Instead of using a rug, the designer opted for painted floors, inspired by a Moroccan checkerboard tile pattern that certainly give it an extra layer of luxury.
Le Berre Vevaud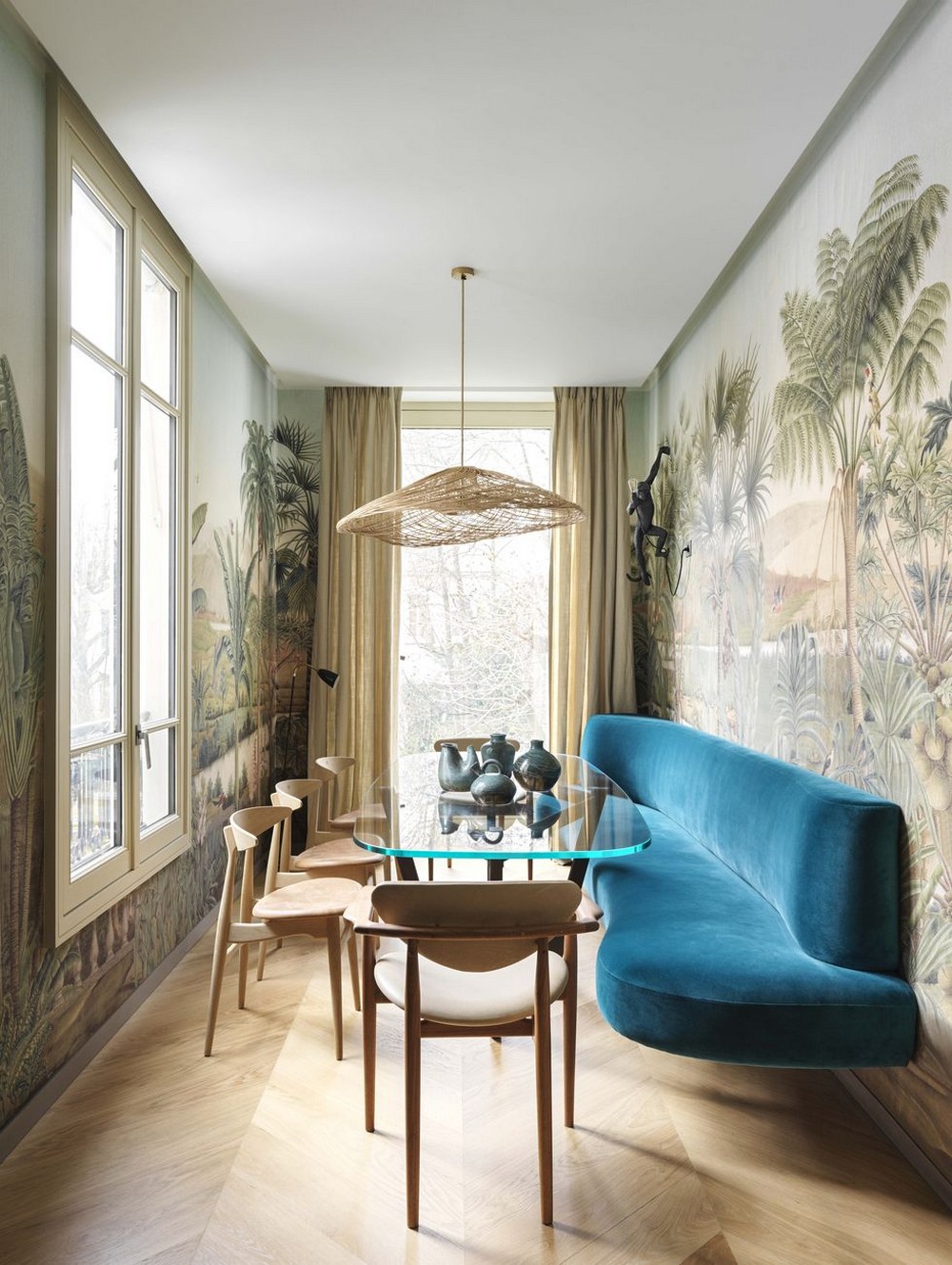 In this dining room by Le Berre Vevaud, you can definitely sense a tropical feel through designs such as the lively panoramic Besson wallpaper or the whimsical monkey Sconce by Seletti.
Mark D. Sikes
If you are looking for dining room ideas full of pops of color, then the following set is right for you. Designer Mark D. Sikes added accents of various shades of green, giving quite the refreshing feel to this space.
Peter Dunham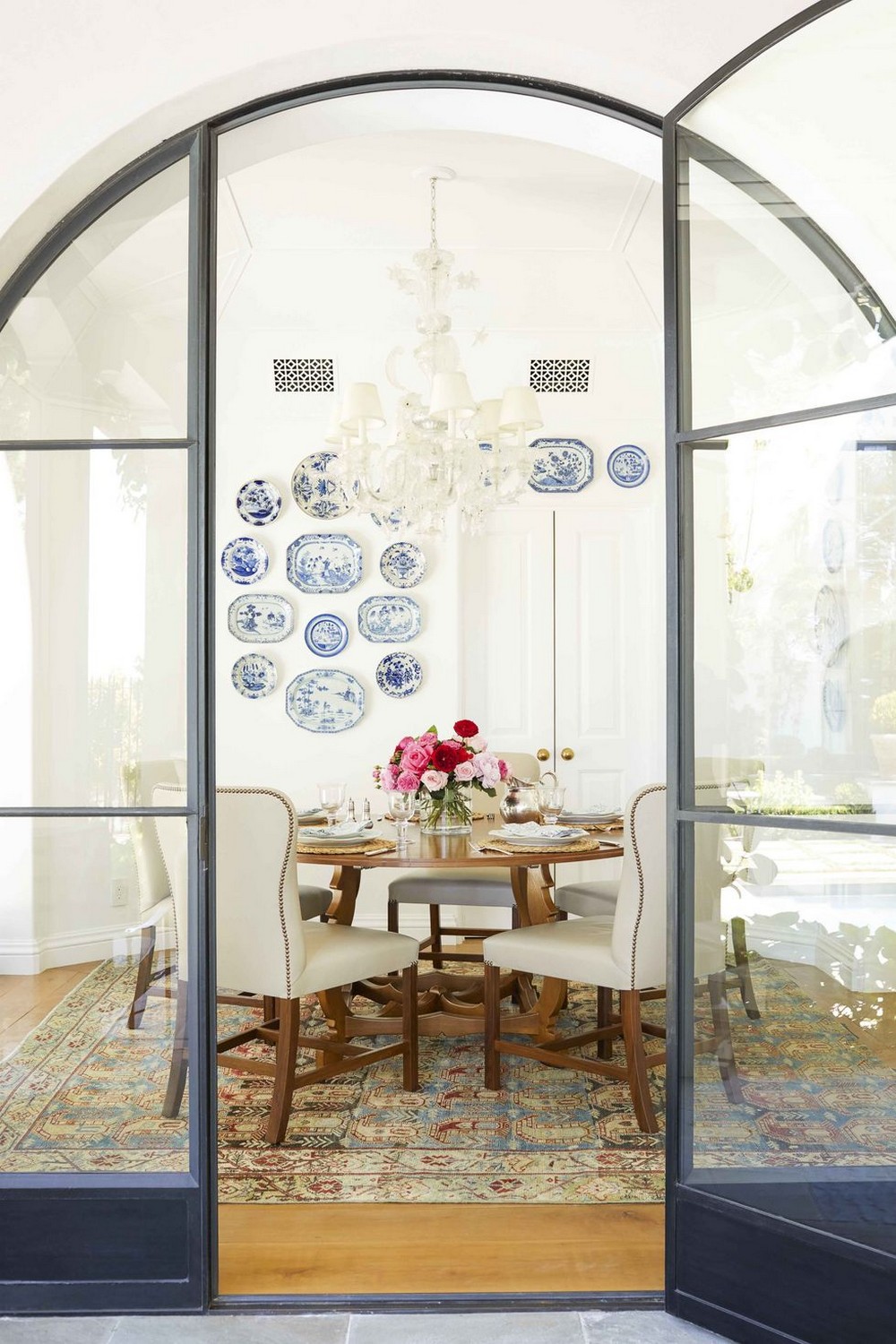 This dining room design by Peter Dunham is full of exceptional features, from international antiques like the 1930s Italian chandeliers to the modern textiles that decorate both the chairs and floor, not to mention the arched iron-and-glass entry.
⇒ Read Also: Elegant Art Deco Design in Budapest ⇐
Discover the exclusive and luxury world of PullCast and dive in our amazing and elegant list of decorative and architectural hardware products. For more designer dining room ideas, follow us on Facebook, Pinterest, Twitter, Instagram, Linkedin, and Youtube!
Source: Veranda