From decor to design to furniture⇒ PullCast Blog recognizes the value and importance of sharing different ideas and ambiances and in this article, we will showcase a compilation of luxurious inspiration formed and developed by some of the most exquisite brands in the world of interior decoration. Take a Look! f
Entryway
A sideboard with a mirror over is like the steak dish at a fine dining restaurant, everybody does it and they have to do it just right. Get Inspired!
The DIAMOND AMETHYST SIDEBOARD is Influenced by the deconstructivist movement of postmodern architecture, this sideboard is perfect for decorating your Hall.
You have only one chance to make a first impression. So it's important that the entry to your house is welcoming to guests, reflects your personal style, and makes you feel happy and comfortable as soon as you walk through the door!
Look at this Entryway, It will turn your entrance into a pleasing " Welcome Home!"
Dining Room
Marble dining tables are a great way to upgrade any modern dining room, this fine material has been used for centuries as a sign of richness.
Dalyan II is a mid-century modern design chair that will bring beauty to every decor, whether regarding a palace, a villa, or an apartment. The synthetic leather of this mid-century modern design chair will give the final touch to every project.
Living Room
Have you ever thought about having a truly luxurious living room? This environment embodies luxury design like no other. This space is the perfect modern living room and great design inspiration.
The IMPERFECTIO SOFA is an accent sofa that is quite intentionally imperfect in a peculiar way to excite a desire for complementing your living room.
The possibilities are endless but such a precious part of your property obviously demands a luxurious interior design, decorate your living room interiors with simplicity and exquisiteness combined, and create a minimalist style and an appealing ambiance.
See Also: Let yourself fall in love with this breathtaking outdoors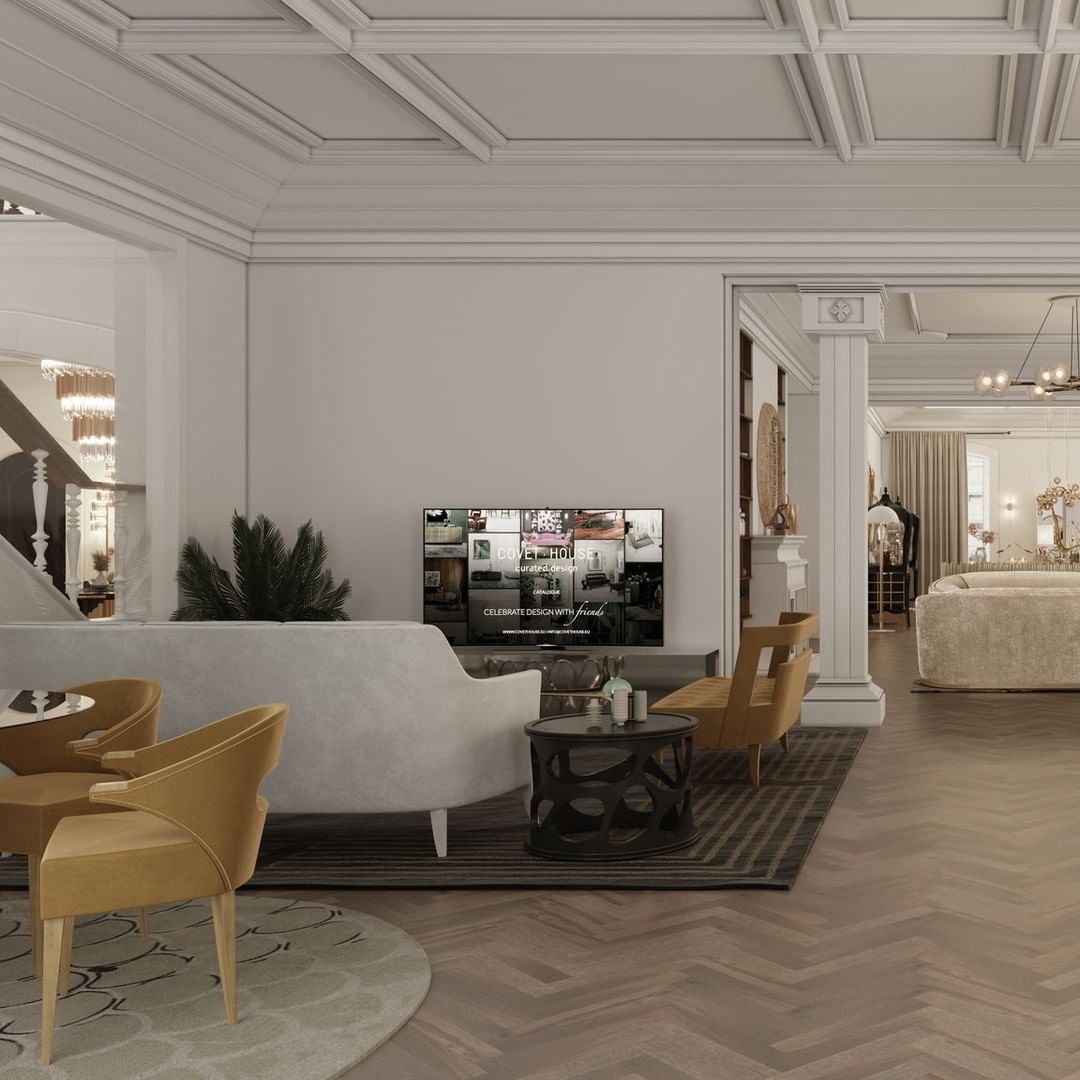 There are so many ways to decorate your living room. We all know black is not dull or unimaginative, it's classic and poetic. it can be majestic and delicate at the same time, striking the perfect balance between different ideas and contrasting moods.
Home Bar
Let´ s starts with one of the most important decisions you will make, your home bar must have a good design to leave your guests amazed. Even if this is not the main attraction of your house, on any given occasion, when you have guests over for drinks, make sure you choose the right one!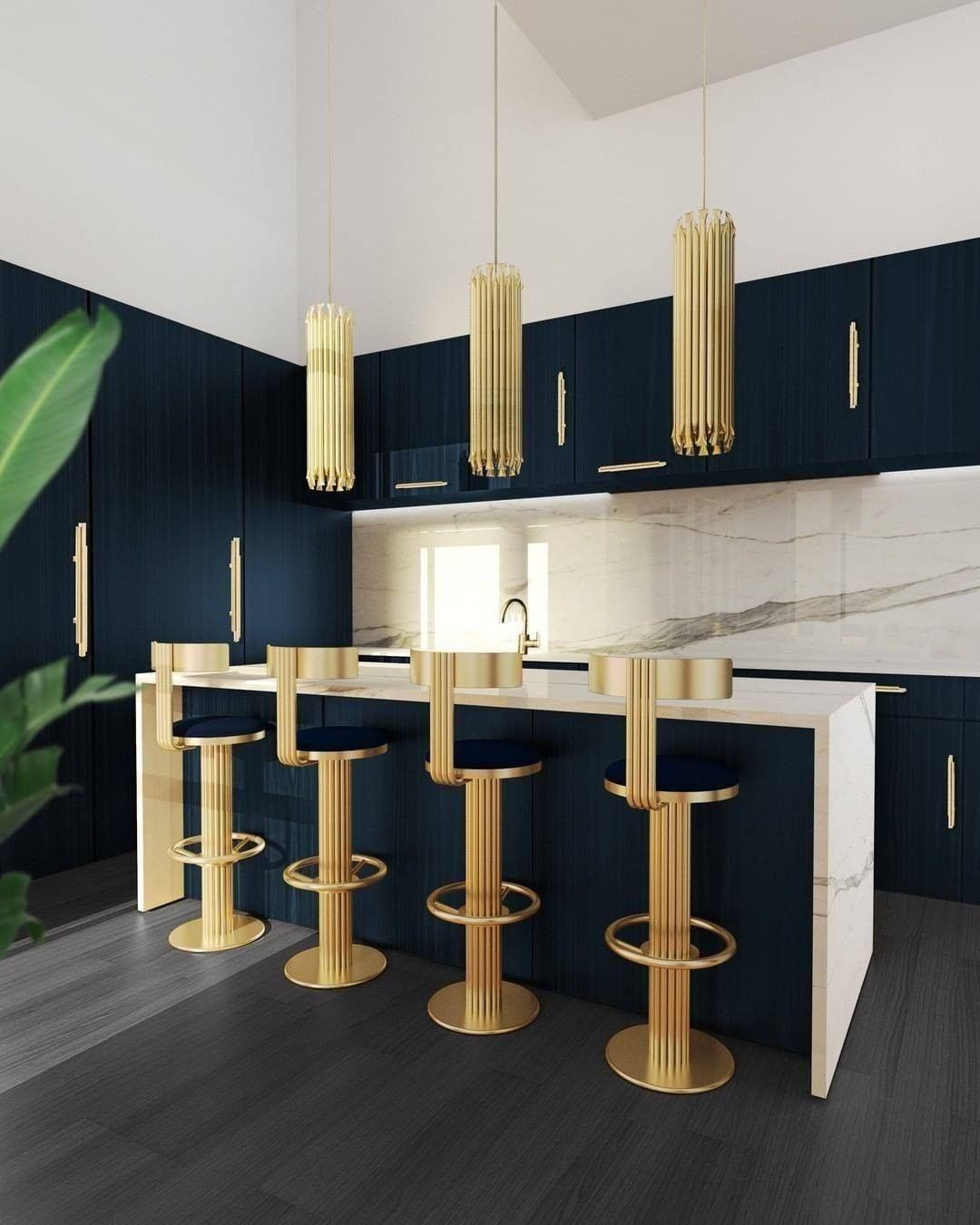 A home bar is the key to a luxurious home made for entertaining. You will want to a designed space with lavish decor in order to mingle with guests at your home.
Office
Upgrade your office and reading corner design with luxury and create a stunning space with the best furniture pieces.   

A realistic and functional ambiance, which we would all want to be part of. Discover now how to make a home office that inspires creativity and also helps you reach peak productivity, with lots of style and glamour.
Bedroom
The bedroom is probably one of the most important divisions of a house. Never underestimate the power of a well-appointed bedroom.
Read More: Fabulous Materials For a Trending Kitchen Renovation
The bedroom is probably the most important place, when it comes to your home design. Interiors are all about you and being one with the space itself, so, Yes, sweet dreams are made of this!
Did you need the inspiration to give a new face to your kid's bedroom? Don't worry! Take a look at this ambient and let yourself be inspired!    f
The guiding stars of this room will create the comfort and dreams your children need.
Which child did not like to sleep in a room full of animals? The bed is the perfect combination for this room.   
Fy fly balloon fly… Fantasy Air Balloon go let any child sleep like they're flying through their dreams!
Little Mermaid is a shell bed, inspired by Disney's princess Ariel, any girl who loves the sea will want to fall asleep here!
Bathroom
Luxury lifestyle is all about the details and the right freestanding can really upgrade your bathroom in a luxurious way.
See Also: Summer Decor Ideas For a Stylish Staycation With The Best Hardware
Closet
Feeling inspired to revamp your luxury closet? Even if you're lucky enough to have a walk-in closet, you may not know how to use it to its full potential. Take a look for some real inspiration for your new closet!

Closets certainly vary in materials, color schemes, and textures, however, they share a distinctive nature courtesy of decorative hardware designs!
SEE ALSO: Best Hardware To Accessorize Your Furniture Design
Did you like our article From decor to design to furniture? Let us know! If you want to discover more about the exclusive and luxurious world of PullCast and our elegant collections of decorative hardware, then feel free to follow us on social media: Facebook, Pinterest, Twitter, Instagram, Linkedin, and Youtube!