26 Modern Nightstands for an Upgraded Bedroom Decor ⇒ The bedroom holds a vital role as a place reserved for intimacy and rest, it should be configured for maximum relaxation, comfort, and security. An appropriate interior decor makes all the difference in turning the bedroom into a familiar place, where all furniture and accessories should balance out. In this article, PullCast Blog explores a selection of 26 modern nightstands that would be the perfect complement for luxury bedrooms. Here, you will also be able to discover a series of decorative hardware inspirations to adorn your own nightstands!
Unique design, with outstanding details, Lapiaz Nightstand is the type of piece that stands out in any master bedroom setting.
The Charla Nightstand completes a room with boundless elegance and an organic shape, made with timeless lines and a modern twist, by using a complexity of luxurious materials, that give an opulent touch to any bedroom design.
Waltz Nightstand by Luxxu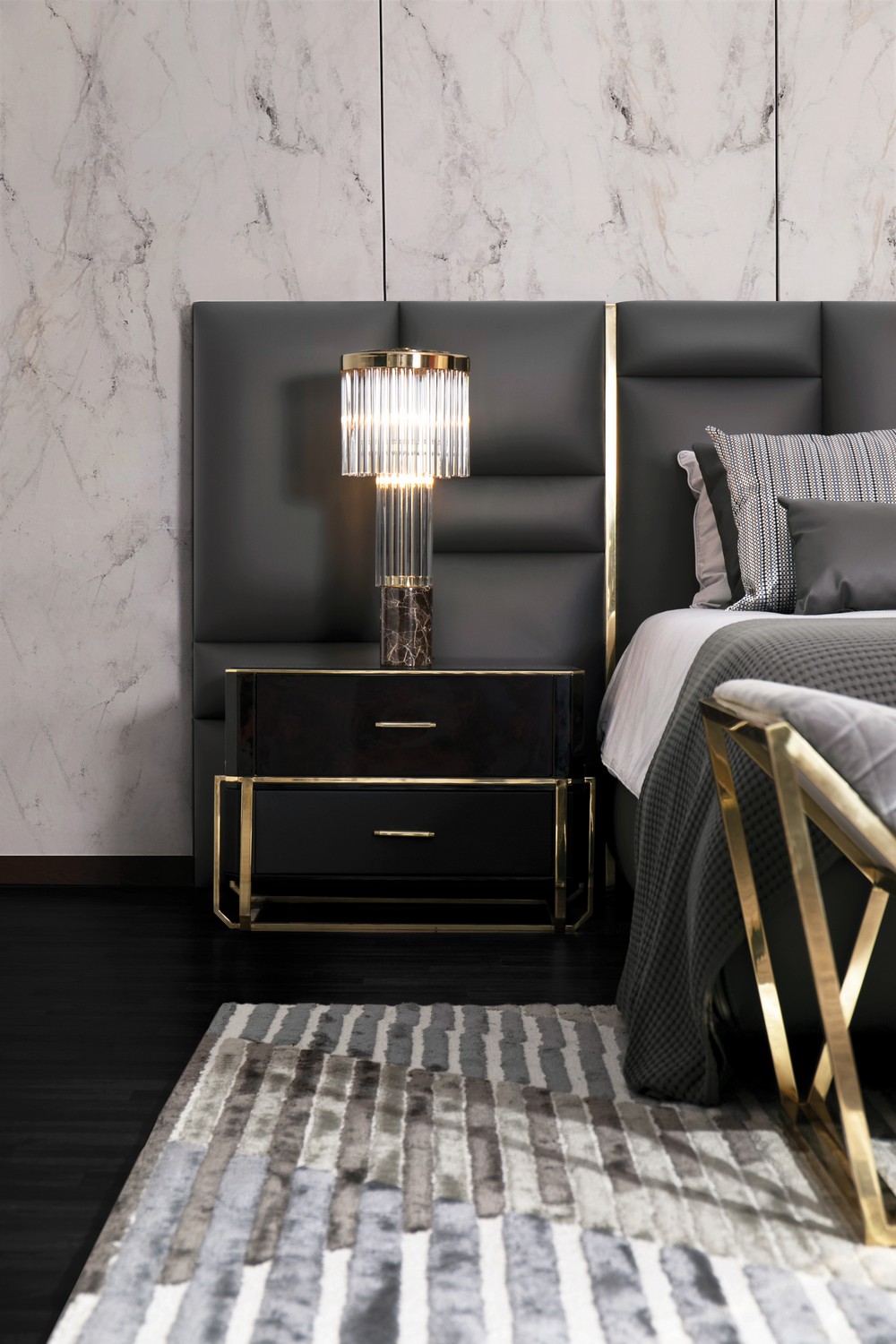 Honoring a refined and unmistakable character that seduces by the beauty of its contrasts, this modern nightstand transmits elegance and sophistication! Furthermore, a durable industrial-styled drawer handle adds a bit of art deco allure to this nightstand.
Discover the Handle
Frame by Giorgetti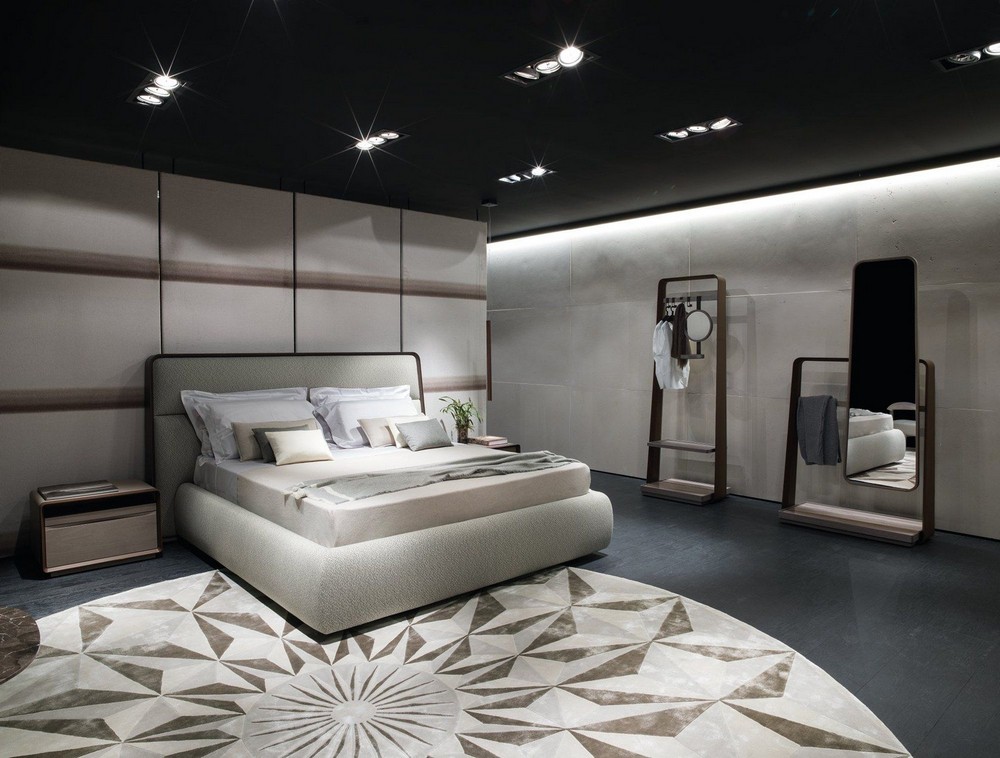 By Giorgetti, these modern nightstands' lines are simple yet distinctive, the natural grain of the wood, the hues of grey create a graphic image that complements the exquisite lateral frame in saddle leather, which is the common feature throughout the collection. Such perfect modern furniture pieces!
Ninfea by Baxter
Available in two colors, the Ninfea bedside table by Baxter can convey different feelings. According to your bedroom decoration, you might want a rather rough look with a black tone, or a softer one with light color.
The Frank Nightstand comes directly out of a surreal world, a dream, taking on a variety of luxurious finishes.
Bringing instant character to any modern bedroom setting, the Huang bedside table was inspired by the spectacular scenery of the namesake mountain range in China. The luxury nightstand highlights a walnut root veneer exterior and a rosewood veneer interior and it is also complemented by an earth-inspired handle that concedes a more sculptural touch to this design.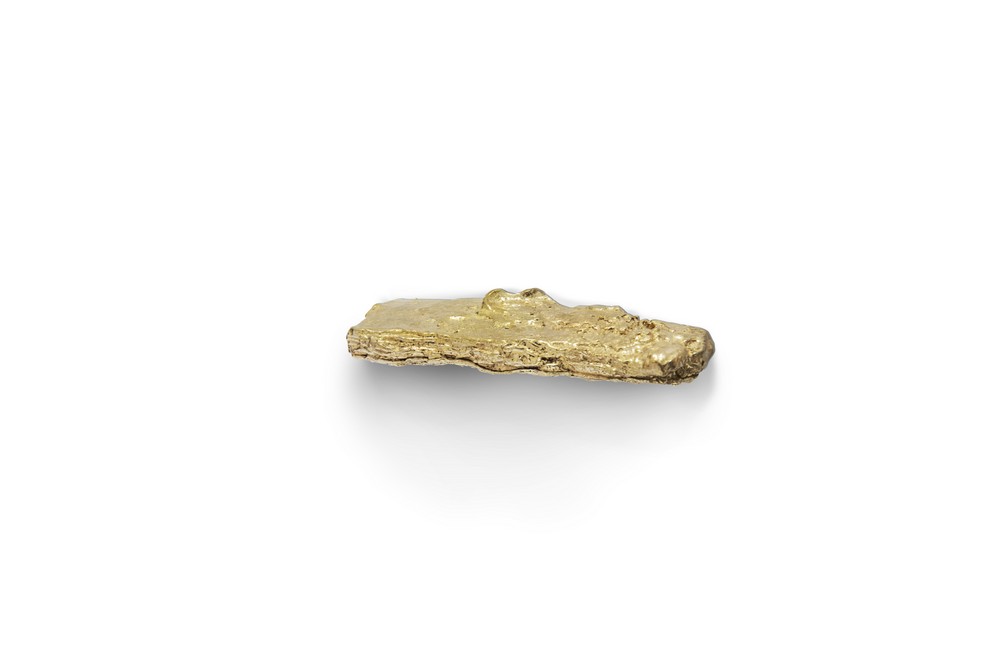 Amlet by Bonaldo
Designed by Gino Carollo for Bonaldo, a high-end brand, these Amulet modern nightstands are a perfect symbol of lightness and softness.
Brando is a discreet and practical bedside table with rough edges and vintage vibes. A solid wood body that contains the circular Monocles drawer handle at the bottom and a piece of wood frame on top of it, making for a perfect shelf and leaving an empty surface area, covered by stylish black leather, for decoration.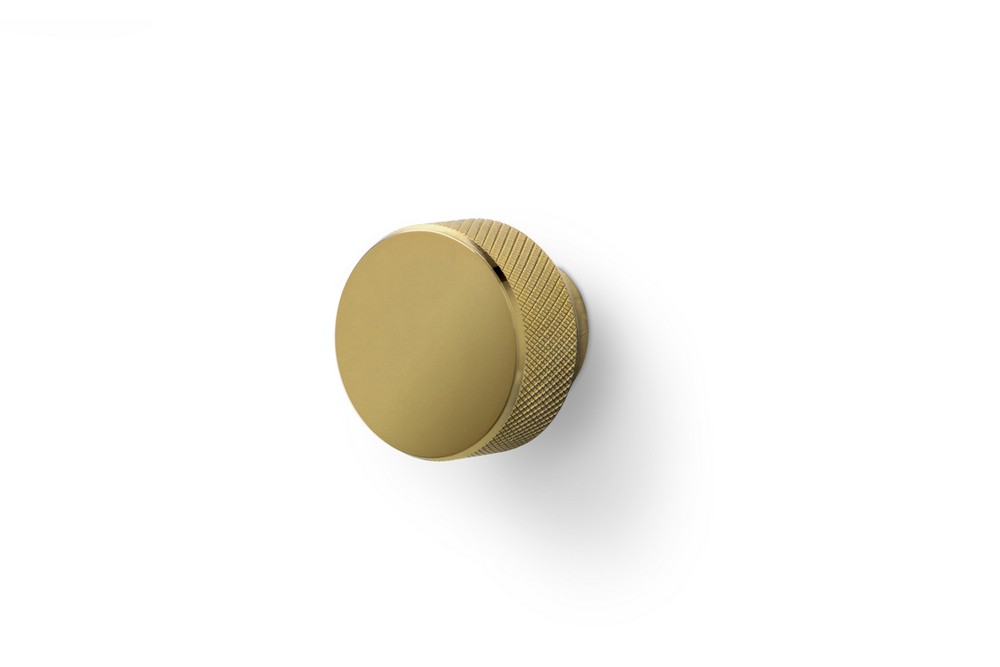 Asja by Fendi Casa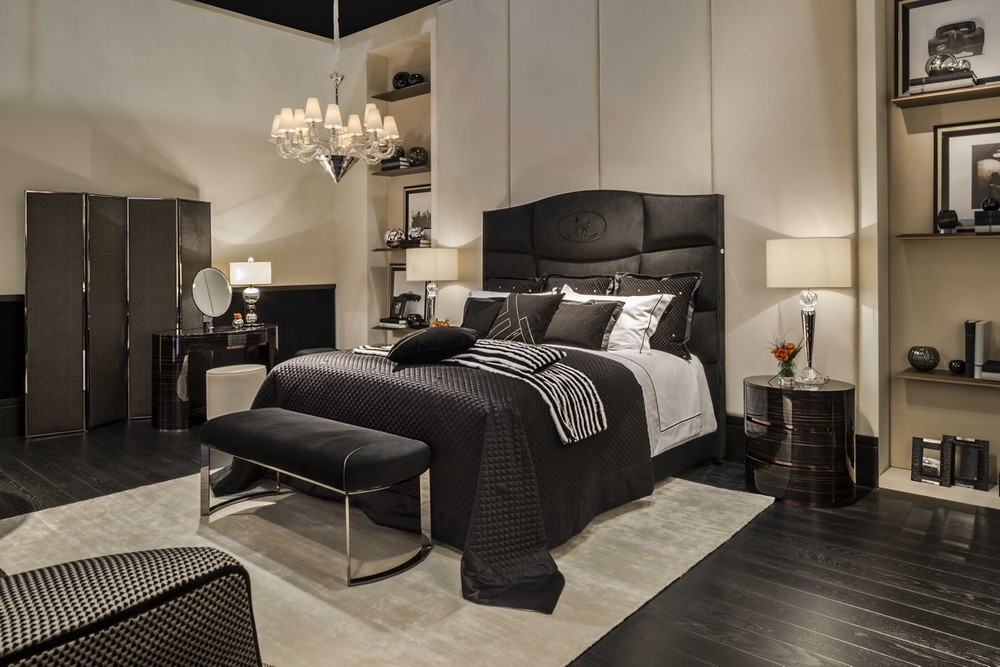 The Asja bedside table by Fendi Casa reinterprets the codes and the aesthetic values of the luxury furniture brand living accessories in a contemporary solution. A mix of light curvature and structural weight, this modern furniture piece with a unique design is presented with a Rosewood Dark frame, with one or two frontal drawers.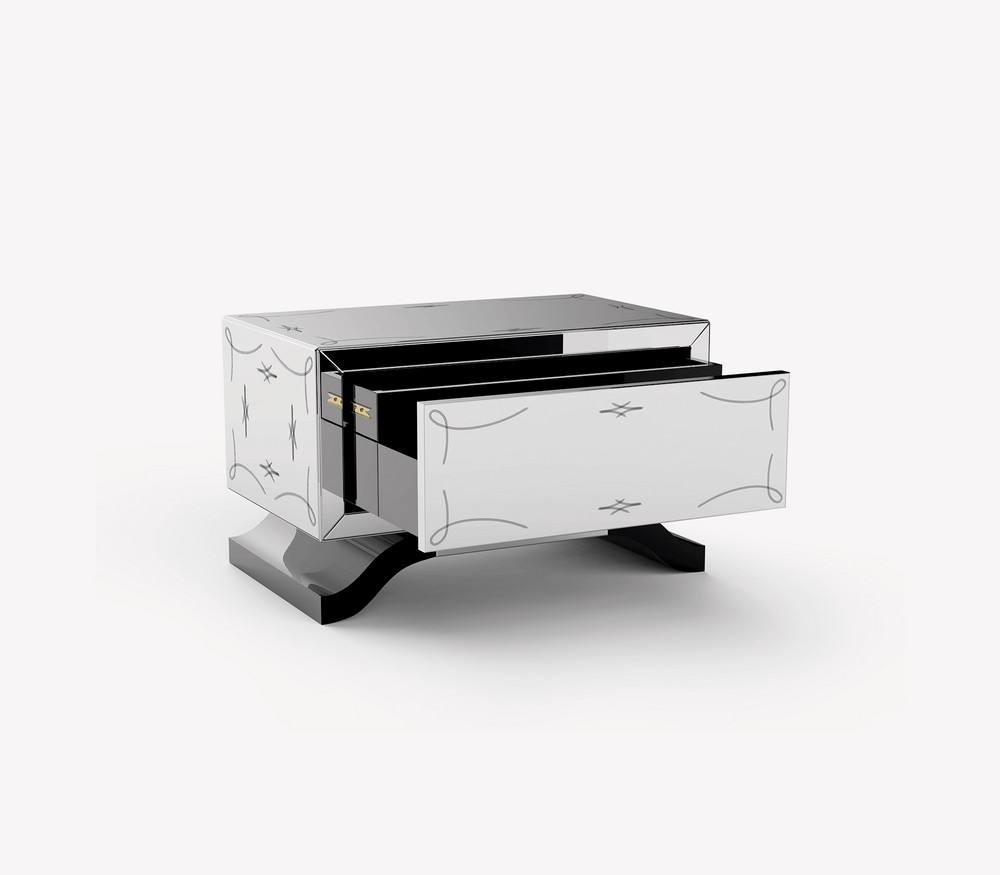 The Metropolitan Nightstand is influenced by the chic urban attitude. Simple and clean lines with mirror details can add a classic touch to any master bedroom.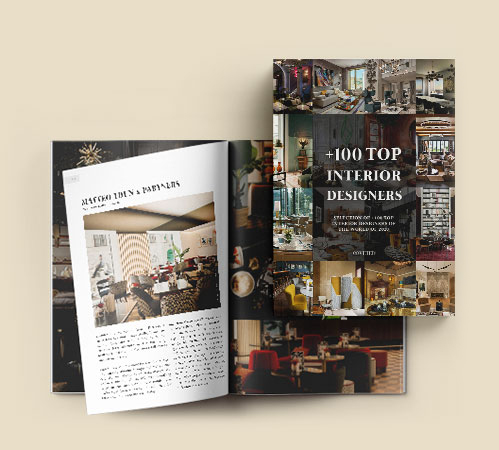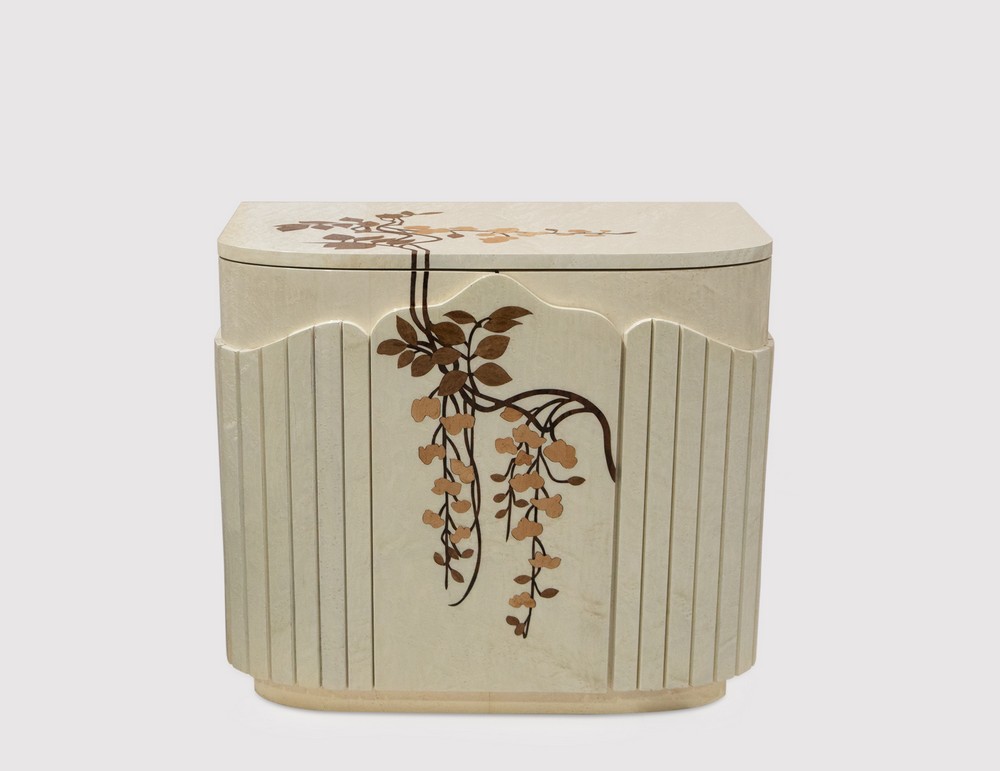 With its oval body, architectural details, sheen lacquered finish, and whimsical stylized floral marquetry, the Fleur Nightstand exhales charm and glamour.
Hand-painted tiles meet beautiful craftsmanship, is there any better way to bring culture and tradition to the master bedroom, we don't think so!
Kelly by Poliform
Designed by Emmanuel Gallina, the delicate and sinuous design of the structure expresses a feeling of lightness and sophisticated elegance. A night table that is the perfect coordination inside any modern bedroom.
The stylish and high-end Kahn nightstand is a perfect choice for an intimate ambiance such as that. It features sublime brass details in the form of decorative hardware.
5050 by Molteni & C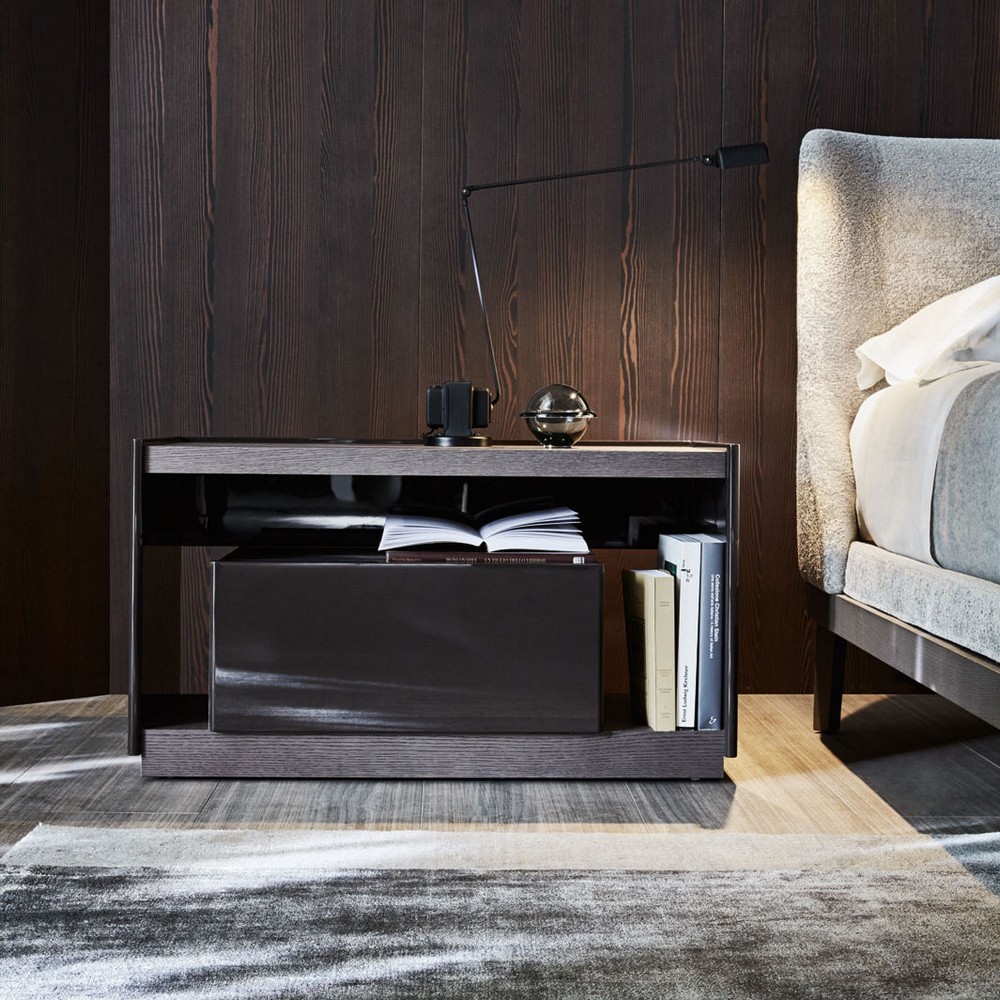 5050 provides a rigorous and geometric design. Available in black and red, these modern nightstands provide a luxurious feeling to your entire luxury bedroom.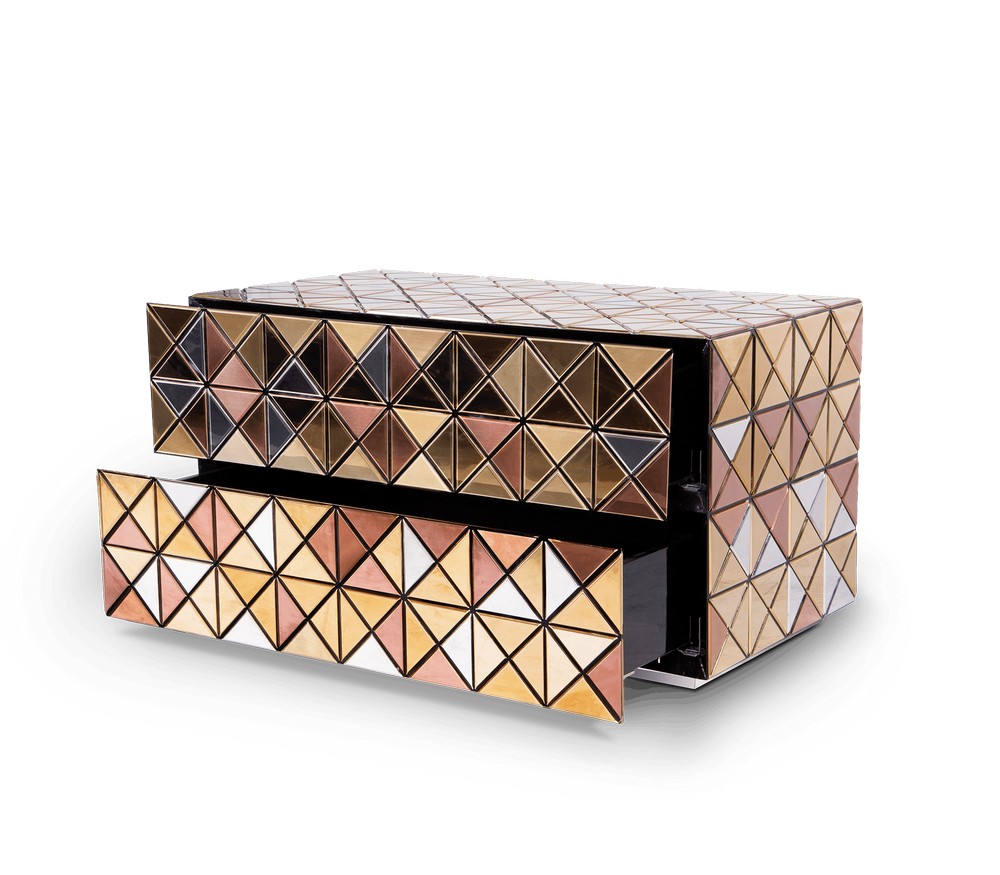 Pixel Nightstand by Boca do Lobo is ideal for those looking for a metallic ambiance in the bedroom. With two drawers it is perfect to keep your bedside books and computer or tablet coexist. This is one of the most remarkable contemporary nightstands of the luxury furniture brand.
V247 by Aston Martin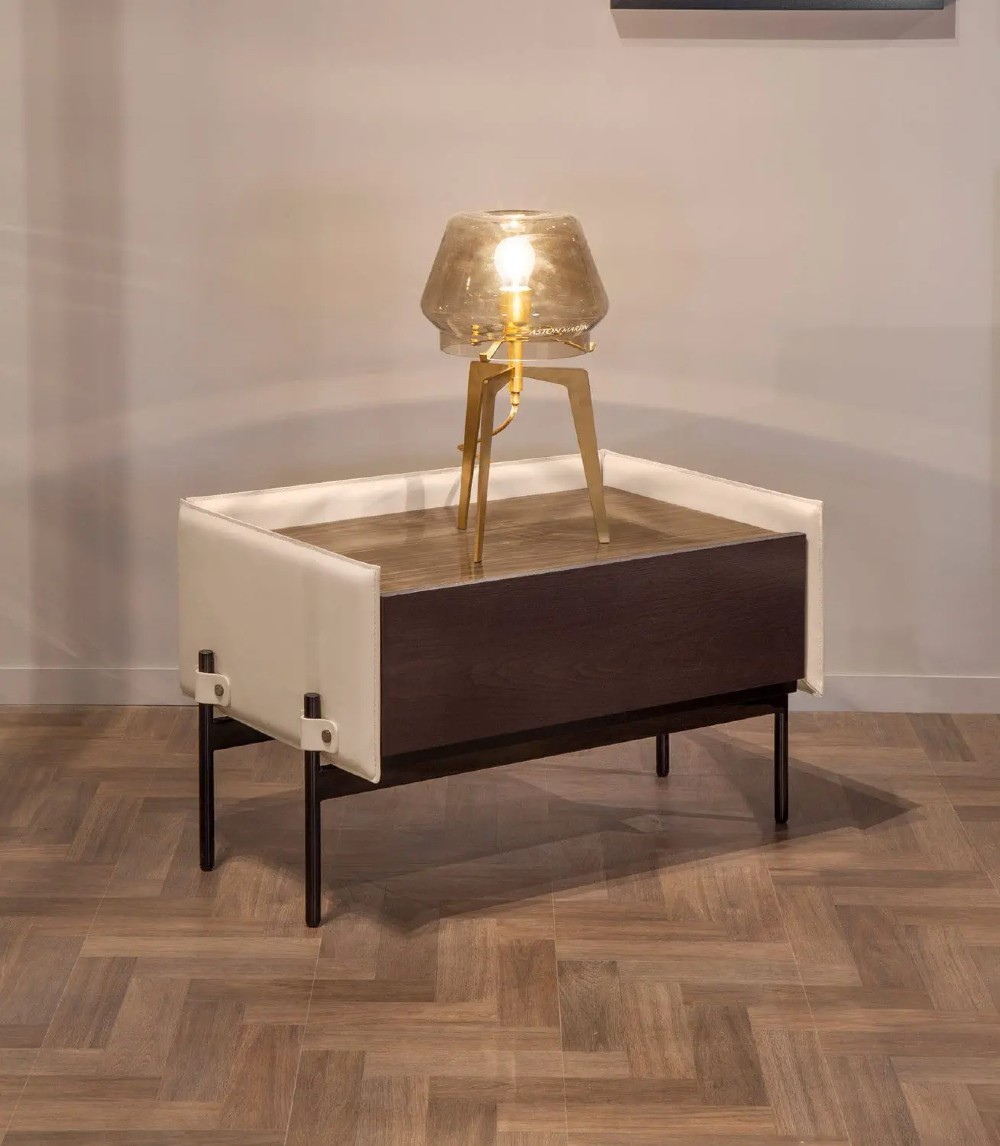 Clean lines, luxury materials, and striking details. This modern nightstand gathers the great elements to become an outstanding piece!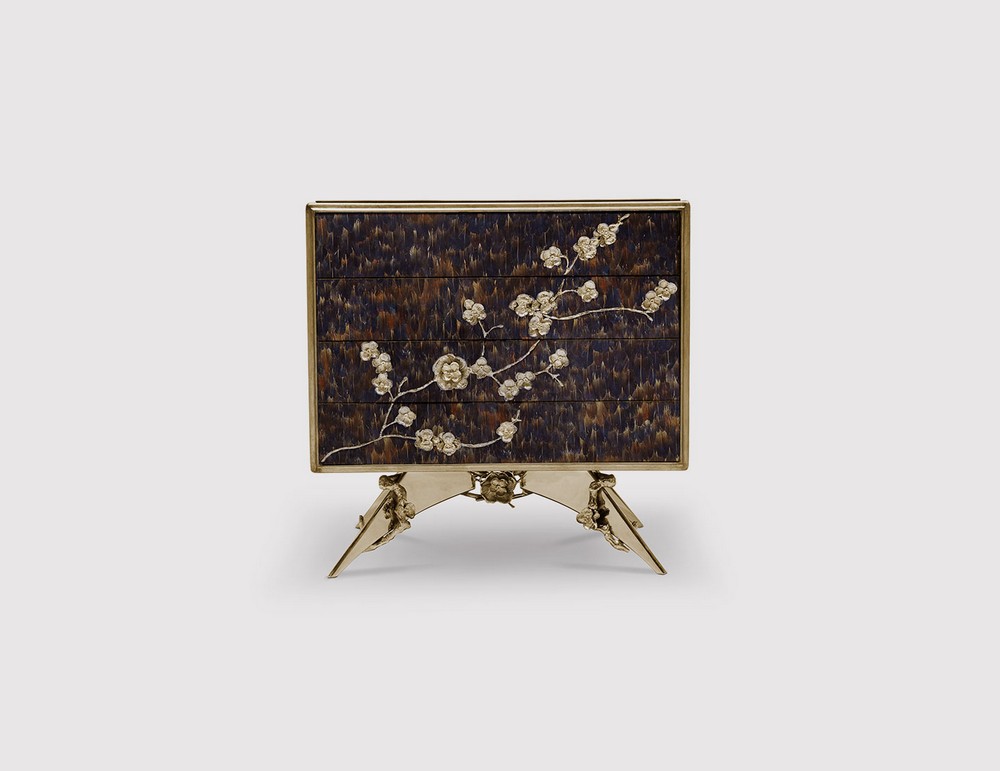 Memorable stunning piece by KOKET! This modern nightstand has four drawers embellished with organic hardware.
Obi by Poltrona Frau
Besides being modern and contemporary nightstands to a unique bedroom, these pieces are also complete with a versatile storage system that is perfect for creating harmonious ambiances in the bedroom.
This bedside table is an elegant choice for a bedroom in a residential or hotel project. It highlights a matte palisander wood veneer and matte brass details. The Nouveau drawer handle adorns this astounding piece by Brabbu.
Swift by Cappellini
By Cappellini, a luxury furniture brand, these wooden contemporary nightstands and bedside tables with a modern design can be ordered in three different sizes, also functioning as a chest of drawers.
Pandora by De Castelli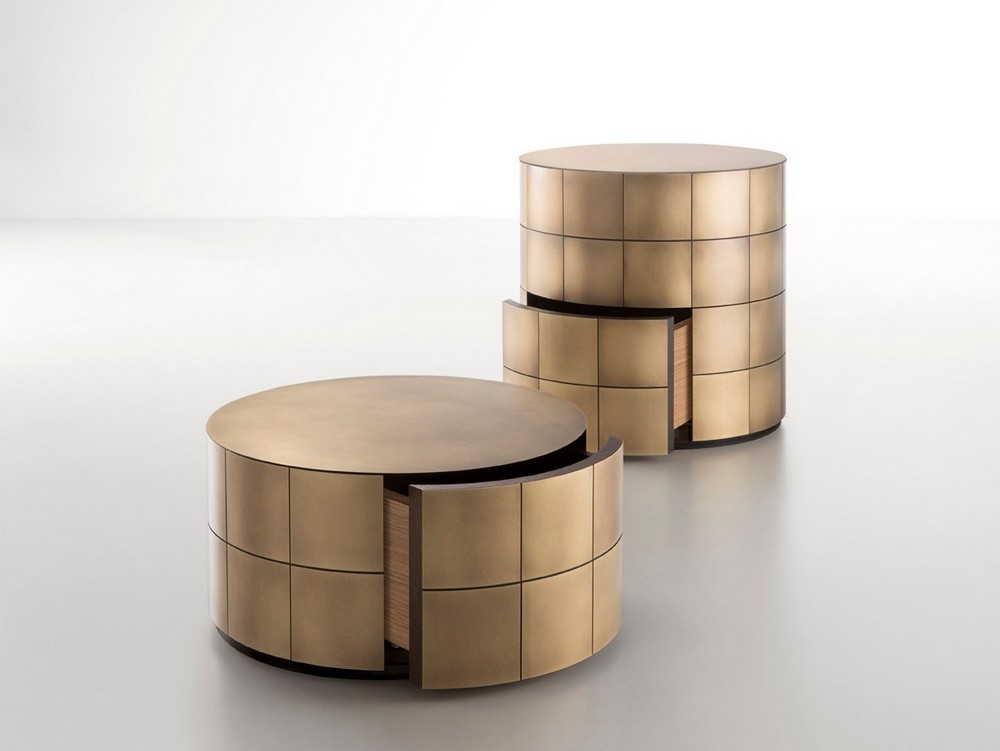 Like a modern treasure chest, Pandora was crafted to store all kinds of objects. A mysterious, impressive luxury nightstand, don't you agree?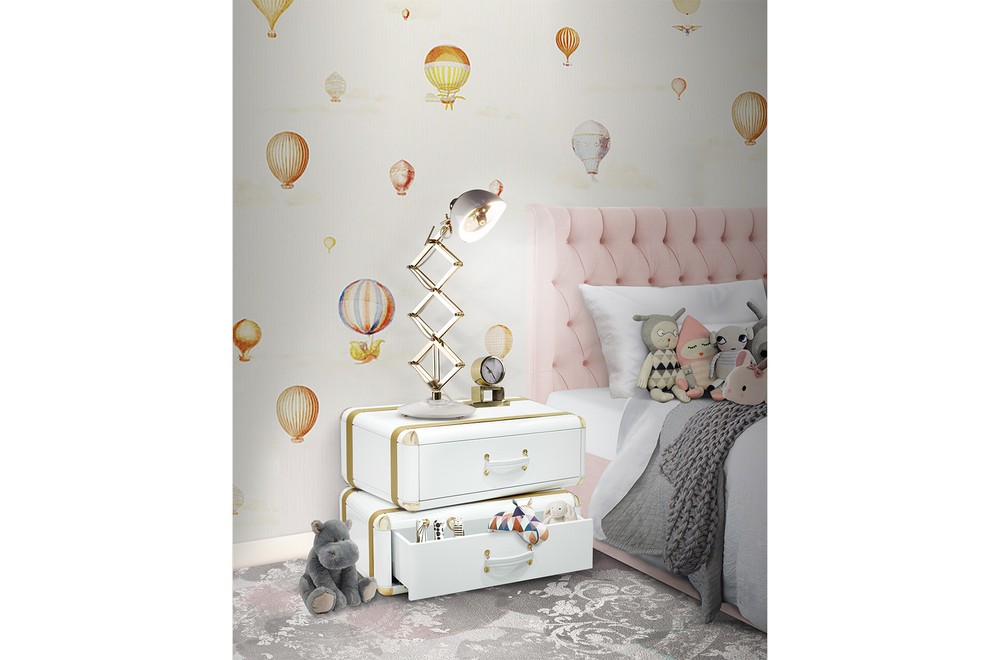 Inspired by the world of adventure, this piece is a reference to the Disney movie "Up!". With large storage capacities, thanks to several drawers with a vintage suitcase design.
Jules De Nuit by Baxter
With elegance and clean lines, Baxter's modern nightstand blends the best out of these styles!
The Crochet Nightstand merges a traditional knitting technique, with the best of luxury furniture design. One of the modern nightstands that are rich in texture and have a timeless influence.
⇒ Read Article: 25 Luxury Sideboards & Consoles to Consider for a Bold Design Concept ⇐
If you want to discover more about the exclusive and luxurious world of PullCast and our elegant collections of decorative hardware, then feel free to follow us on social media: Facebook, Pinterest, Twitter, Instagram, Linkedin, and Youtube