Cabinets You'll Need To Accessorize Your Home Decor ⇒ Cabinets are the single piece that makes a statement throughout our home, despite being only in one place. Join PullCast and discover the numerous styles within this selection of buffets and cabinets!

SEE ALSO: Best Pieces To Accessorize Your Home Decor
Monocles Cabinet By Essential Home
Monocles is a drinks cabinet produced in classic materials such as solid walnut wood, with additional brass features and front paneling. It is split into two sections: one with a set of shelves and drawers, accented by brass knurling knobs, and the other a stylish storage space for cocktails. The tapered legs give this cabinet a fresh and sleek look, comprising style and functionality.
See Also: Tiffany Family: Discover the Exclusives Jewelry Hardware Pieces
To adorn this cabinet PullCast presents the Monocle Family. A series of Cabinet Hardware, an authentic circular design.
Monocles Tall Cabinet by Essential Home
Monocles tall cabinet is both a stylish and functional piece of furniture. It blends mid-century charm with a contemporary design style, featuring tapered legs with brass ferrules and a body built in solid walnut wood. Both the sides and back have engraved circles, a high-end detail for any interior design project.
Apotheosis TV Cabinet By Luxxu
An anthem of sophistication and exclusive design. The Apotheosis TV Cabinet is a defining presence and will change any room it is part of, creating a glorious atmosphere around it. A daring, yet elegant balance between the finest materials, nero maquina marble, gold plated brass and black lacquered wood.
See Also: Stunning Hardware Furniture Made With Cubic Zirconia Crystals
Nubian Bar Cabinet By Luxxu
Inspired by the geometric Nubian pyramids, the Nubian Bar Cabinet presents a daring design and shape. Made of brass, glass, marble, wood and with a mirrored interior, this piece is both functional and decorative, a true piece of art that will elevate your designs.
Cabinets You'll Need To Accessorize Your Home Decor
Lloyd Bar Cabinet by Luxxu
With geometric lines and an elegant shape, the Lloyd Bar Cabinet provides not only a classic storage option but an accent piece that will become the focal point of your interiors. Made with quality materials such as gold-plated brass, this piece will grant a cosmopolitan touch to a winery or dining room.
Read Also: Let yourself fall in love with this breathtaking outdoors
Hepburn cabinet by Essential Home
Inspired by one of the most refined names in the Hollywood industry, Essential Home created Hepburn cabinet. With a body handmade in walnut and two-door handles made of polished brass, this mid-century modern cabinet stands out thanks to its leather upholstered applique at the bottom. The mid-century bar cabinet stands on four slender and handmade polished brass legs. Hepburn can be used as a drinks cabinet, sitting well in a modern home bar, or a private country club salon. For an even more unique approach, Hepburn's many features can be customized to your liking.
Pixel Cabinet by Boca do Lobo
Pixel Cabinet is an effort to honor the union between design and craftsmanship. The 1088 triangles that complete this piece carry the dedication and art of those who built it – with a diversity of finishes never seen before. The polished brass base gives Pixel a unique personality, a strong and at the same time sophisticated character.
Read Also: A Luxury Apartment In The Center Of Budapest
Cabinets You'll Need To Accessorize Your Home Decor
Victoria Cabinet by Boca do Lobo
Victoria Cabinet transcends traditional and modern boundaries. Each fusion of art and design is handcrafted from the finest materials by master artisans using production methods developed to preserve traditional techniques and deliver the highest quality.
Heritage Cabinet by Boca do Lobo
Heritage is an elegant décor piece to compliment the decoration of any interior setting. A highly coveted ensemble of hand-painted tiles like those of an expertly curate art collection brings together master artisans and craftsmen for Boca do Lobo's Heritage. In its interior, there is one door and four drawers, fully lined with golden leaf.
Symphony Cabinet By Boca do Lobo
The Symphony Cabinet is inspired by the movement and evolution of music, from the natural flow of sound to its various epochs and styles. Re-interpreting key design elements found in church organs, violins, and the details of brass instruments, the Symphony Cabinet seeks to move and stir emotion much like a musical composition. Handcrafted from the finest materials, with a vision and aesthetic achieved by our designers and craftsmen alone, the Symphony Cabinet is a quintessential piece of pure elegance and style.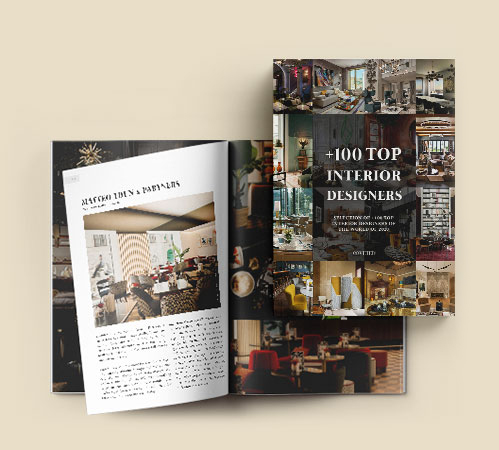 Cabinets You'll Need To Accessorize Your Home Decor
Guggenheim Patch Cabinet
Boca do Lobo believes that Guggenheim Patch Cabinet is between the finest and most elegant cabinets of its collections. This handcrafted, extremely versatile, and unique piece is ideal for storing glassware and fine silver collectibles in the dining room or any other of your collections – a great compliment to any classic or modern interior setting. The Guggenheim cabinet is available in two finishes (rosewood or palisander), with a black lacquered wood top and legs. Boca do Lobo's Guggenheim is handcrafted in Portugal, according to traditional methods, by master artisans who pulse the art of work wood and glass in their veins.
D. Manuel Cabinet
D. Manuel Cabinet is a noble piece that draws inspiration from the king Manuel I of Portugal legacy, the Manueline aesthetic and style, and pays a tribute to Portugal's most influential epochs.
Lapiaz Cabinet
The Lapiaz cabinet draws inspiration from the patterns created on limestone or dolomite rock due to freezing temperatures. Much like this geological phenomenon, the Lapiaz cabinet is split in a unique shape, revealing a rich and alluring interior. Produced using the finest veneers, gold leaf, and hand-cut mirrors, the Lapiaz brings bold character to any interior, yet maintaining a refined and elegant posture.
Huang Cabinet By Brabbu
Huang is a mountain range in eastern China known for its spectacular scenery. Inspired by this magnificence, our designers created Huang Cabinet. It features an outside in walnut root veneer, an inside in rosewood veneer, and details in matte hammered brushed aged brass. This wood cabinet brings instant character to modern interior design.
Temptation Bar Cabinet by Covet House
Enticing admirers with its exotic feather doors and sexy curved lacquered legs, the Temptation Bar Cabinet will steal cocktail hour. The chic black and gold interior is perfectly designed to store your wine and cocktail accouterments. Open or closed with its flirty tassel pulls exposed, this bar cabinet is ready for a party or a romantic night in. Cheers!
Veronese Cabinet by Morelato
Geometric and suggestive inlays characterize the Veronese collection, a precious line of sideboards and bar furniture customizable in every detail.
Parker Dining Cabinet by Ralph Lauren Home
An amazing cabinet made with Quartered Santos rosewood frame and butler silver handle with polished stainless steel base.
Cosmopolitan by Arcahorn
This cabinet bar rests on a structure in bronzed brass with curved corners. The luxury design piece is in precious ebony Macassar with a matte varnish. Its standout element is the luxurious decoration of its handles in opaque-finished horn and bronzed brass. Truly an exclusive design.
Reisling Bar Cabinet by Armani Home
The bar cabinet marked by a large storage unit that lies on a thin linear structure. Riesling is available in different precious finishes that enrich the neat design.
Ginza Cabinet by Longhi SPA
Series of cabinets with hyperboloid-shaped base in glass fiber, with internal structure in painted metal, covered in range leathers.
Cabinets You'll Need To Accessorize Your Home Decor
Did you like our Cabinets You'll Need To Accessorize Your Home Decor?
Let us know! If you want to discover more about the exclusive and luxurious world of PullCast and our elegant collections of decorative hardware, then feel free to follow us on social media: Facebook, Pinterest, Twitter, Instagram, Linkedin, and Youtube!
Cabinets You'll Need To Accessorize Your Home Decor