Stunning Inspirations To The Next Season ⇒ The way people express their interests in their home's interior design necessitates uniqueness and also a creative approach. PullCast Blog presents another plethora of fantastic ambiances to astonish and inspire you for the next season in today's article.
See Also: Stunning Cabinet and Door Knobs – Hot Summer Sales

Observe these stunning inspirations
HALLWAY
Modern black, white, and gold hallway design. This modern classic hallway features the HULI Round Brass Mirror, the AGRA Marble Display, the CALLA Table Lamp, and the NAICCA Brass Suspension Light, all of which exude class and elegance.
Gold and black are an excellent combination for creating a one-of-a-kind hallway decor, such as this one. The BASTEI Console, with its gold lead construction and walnut top, complements the ARUNA Brass Wall Light and the spherical brass KAYAN Mirror well.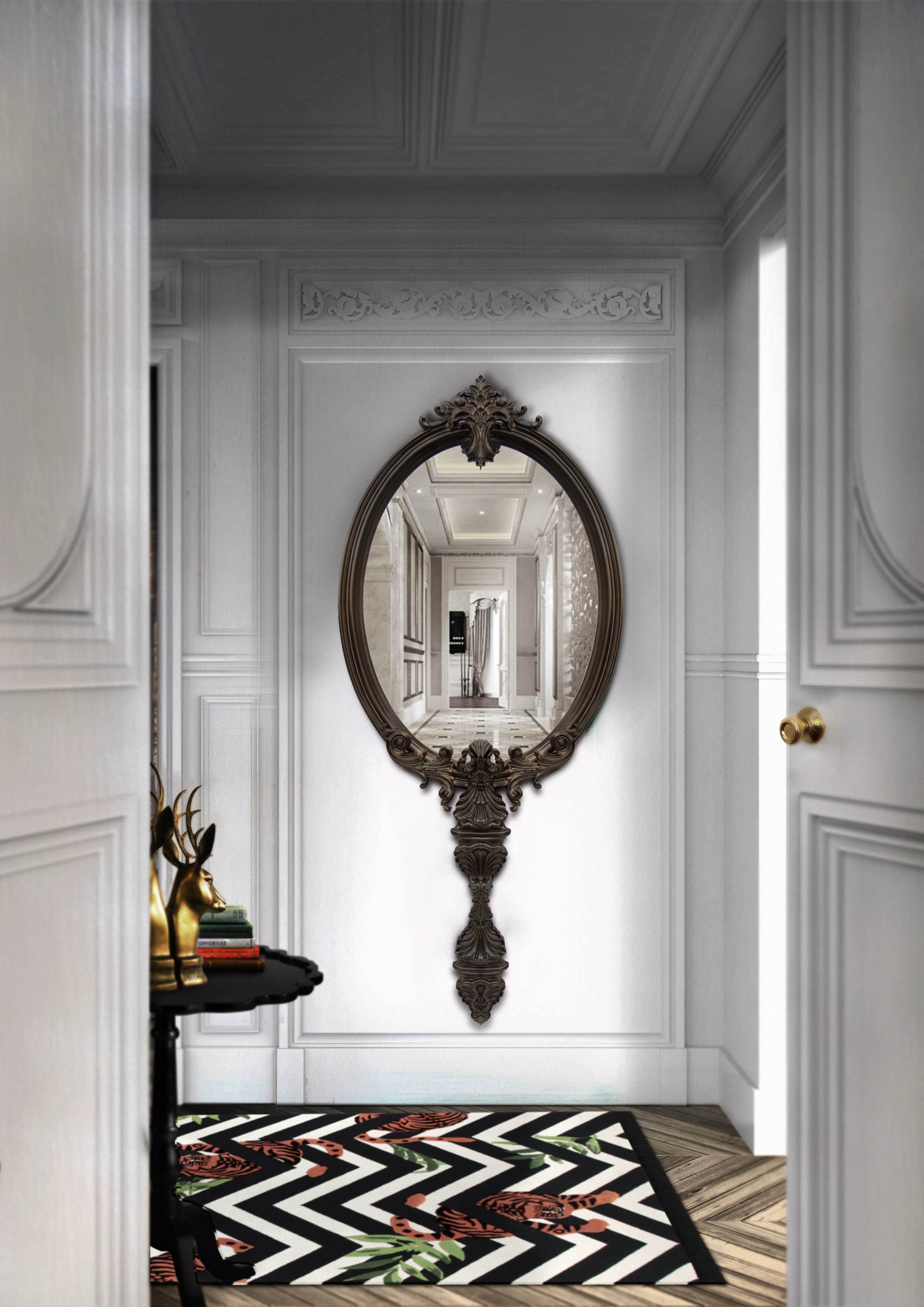 With a black ornamental mirror and a modern area rug, this is a modern classic hallway design.
Editor's Choice: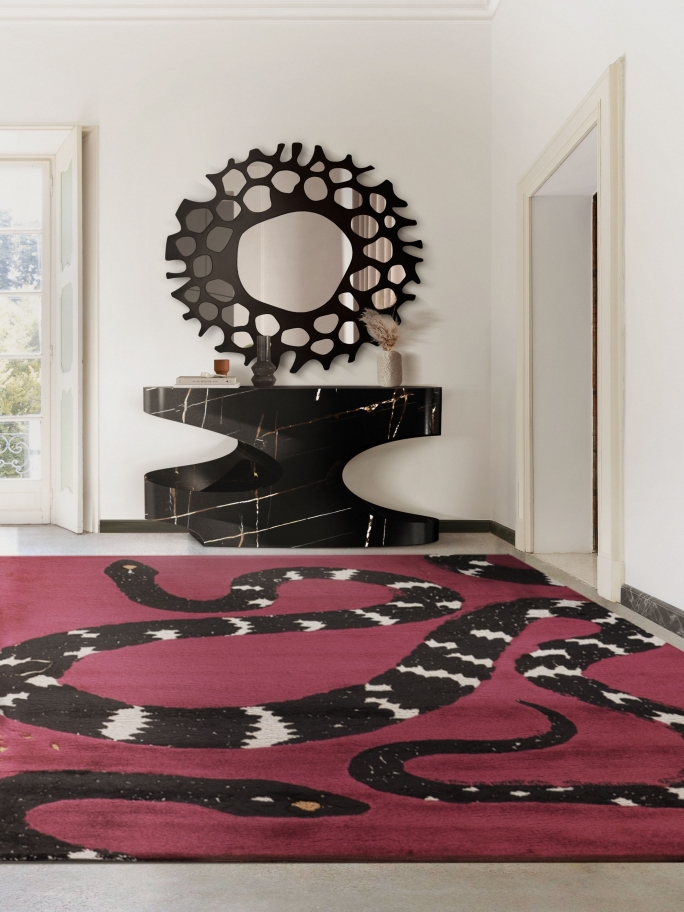 BRYCE black console table, HELIOS black wall mirror, and ornate area rug in a modern hallway design.
The velvet 2 seat sofa ANDES and the hammered brass pendant lamps VELLUM create an earth-inspired hallway design.
⇒  See Also: Hot Summer Sale: Can You Handle it? ⇐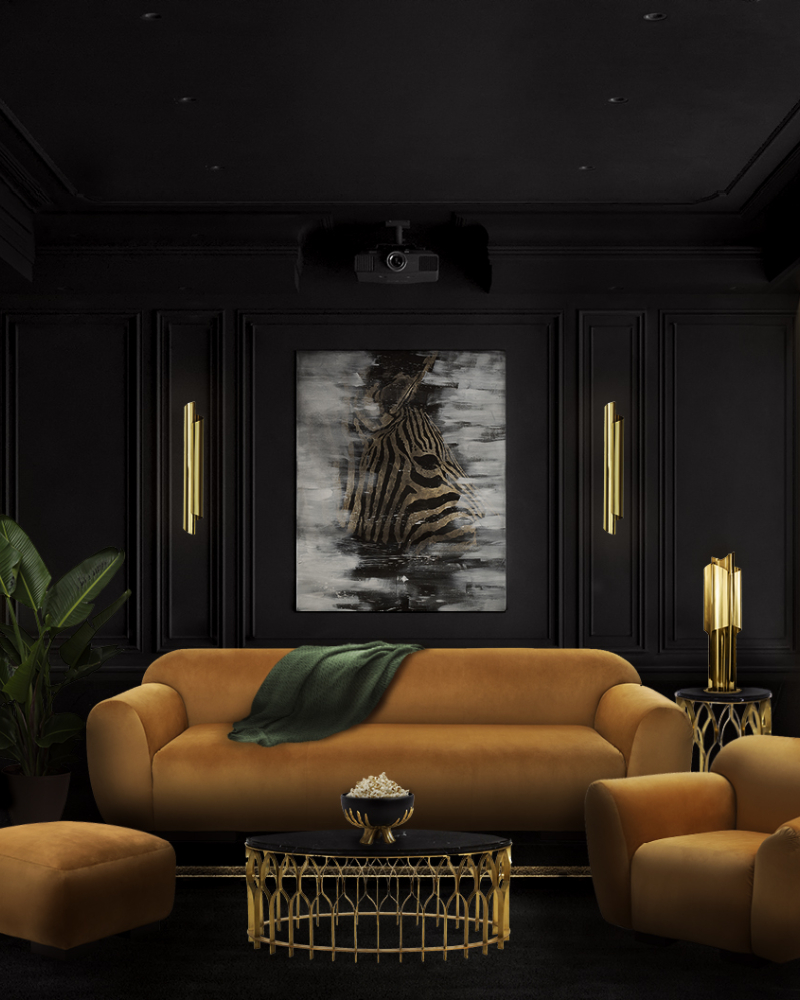 The OTTER Family's orange velvet sofa, single sofa, and ottoman, the MECCA Round Center Table and Round Side Table, and the CYRUS Table Light and Wall Light complete the modern classic living room design.
A gold brass coffee table with a glass surface and a square gold mirror add a classic touch to this modern living room decor.
Every color in the spectrum has a way of complementing and bringing out the best in gold. The Brubeck Round Suspension Lamp is named after jazz pianist Dave Brubeck, and it embodies the delicacy and finesse of the American jazz pianist while also exuding a rich vibe.
The Botti Floor Lamp is a great way to add a touch of jazz to your lighting. Due to its distinctive design, this mid-century floor lamp is made of brass with a gold-plated finish and resembles a real trumpet. I adore it!
White sofa, rectangular coffee table, and black and gold bookcase in living room decor.
How good are this stunning inspirations?
The synthetic leather armchair NANOOK and the circular marble coffee table AGRA create a dining room design with little clutter and maximum beauty.
⇒ See Also: Admire Luxxu's Newest Deluxe Apartment in the Heart of Moscow⇐
Gold dining table, completely velvet dining chair OKA, wood sideboard NAZCA, and KALINA Rug in a classic dining room style.
With a rectangular black dining table, beige and brown velvet dining chairs, and a green console, this is a modern contemporary dining room design.
Stunning Inspirations To The Next Season
Gold dining table, white velvet dining chairs, and brass wall lighting create an eclectic dining room design.
Blue velvet dining chairs, oval dining table, and white modern carpeting in a contemporary dining room design.
It's only a little step from the past to the future. The Perry Dining Chair crosses the line between vintage and contemporary in your dining room, aiming for timeless ambiances. Retro-chic? Is this a mid-century modern home? Sure, it's fantastic.
Editor's Choice:
Reeves is an accent chair with an edge and trendy design that might easily be mistaken for future furniture. We adore the contrast in this terrazzo-style dining area, where soothing tones mingle with a striking luxury chair.
Take a look at this stunning and opulent bathroom decor. It's beautiful in every way!
This one-of-a-kind bathroom is exactly right, exuding tranquility and peace. It has a luxurious and modern ambiance thanks to the gold bathtub and interesting furniture pieces.
The bathroom is the ideal area to use and abuse gold because it is such a beautiful and exquisite color.
This gold-accented bathroom is stunning! All of the details are in perfect harmony.
This bathroom incorporates nature into the design while also incorporating gold accents.
⇒ See Also: Marvel At This Exclusive Miami Property By Luxxu⇐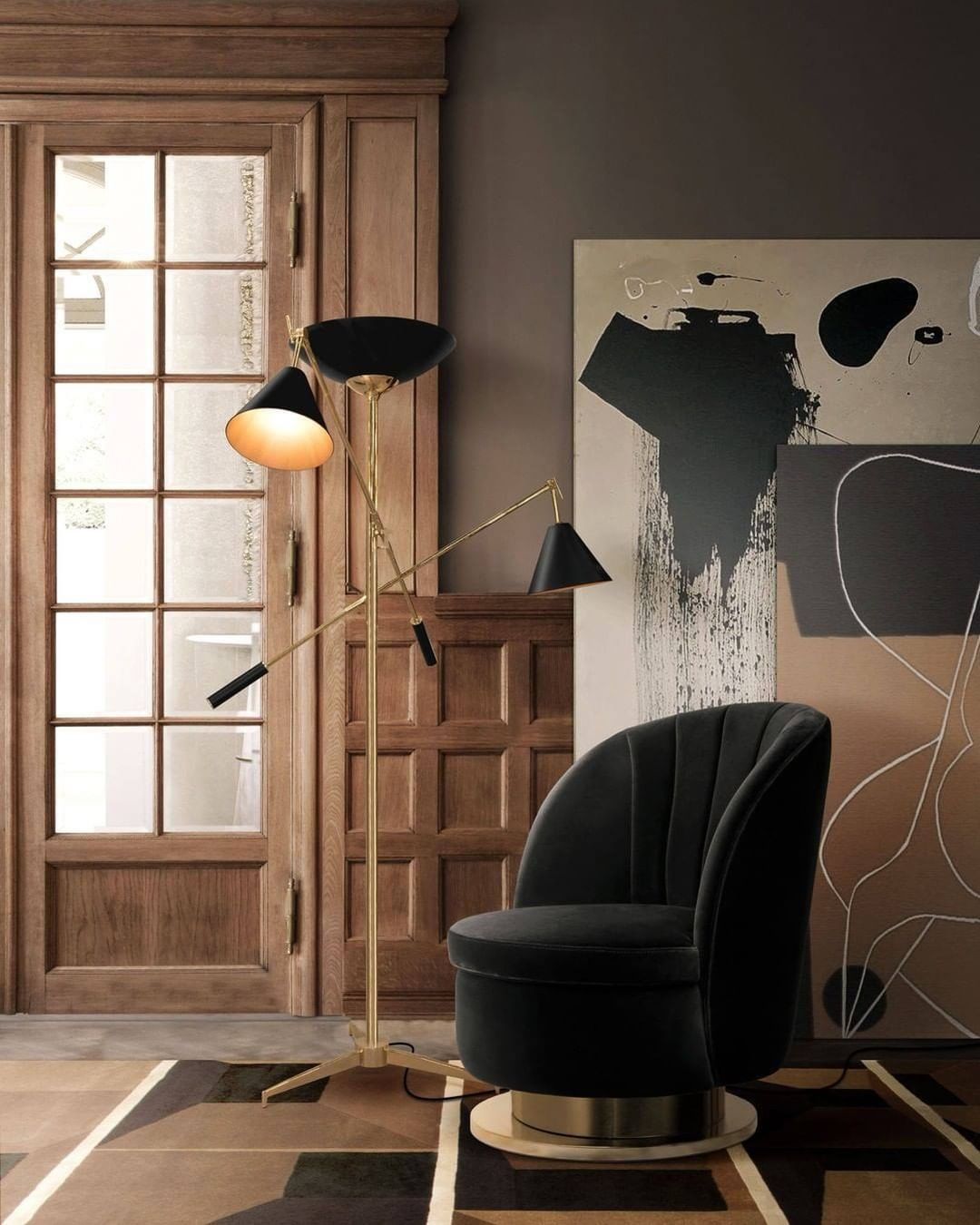 With a black upholstered armchair and sleek brown carpeting, this is a modern mid-century reading corner.
ENTRYWAY
Delightfull illuminates spaces in a unique way, elevating the supremacy of an ambiance to astral dominions. This brand is timeless and bold, and it can be used in a variety of settings and situations. Give it a shot and you'll be able to explore the delights of mid-century design in a unique way.

BEDROOM
Pink velvet bed, sleek grey carpeting, and brass nightstand in contemporary bedroom decor.
Did you like our article Stunning Inspirations To The Next Season? Let us know!
Discover the exclusive and luxury world of PullCast and dive in our amazing and elegant list of decorative and architectural hardware products. They will help you elevate and transform your home decor or your interior design project into a unique experience! For more inspiration regarding decorative hardware, follow us on Facebook, Pinterest, Twitter, Instagram, Linkedin, and Youtube!