Contemplate These Powerful Kitchen And Dining Room Inspirations ⇒ A dinner party is always a lovely reason to invite visitors into your home and show off your gorgeous interiors. To amaze everyone and make an enduring impact, your kitchen and dining room décor must be in harmony and luxury for this great event. Join PullCast Blog as we give you a glimpse of these astonishing ambiances.
See also: Kitchen Decor Trends for 2021
Kitchen
If there is a room that brings people together, that place will be the kitchen. So it's important to enhance your modern kitchen. This luxury kitchen with an eclectic design embraces a glamorous aesthetic combining the dark tones with elegant and golden details.
This social space encourages casual interaction, even when washing the dishes since the kitchen island is located in the center where is easy to interact with anyone who is at the nook or seated at the cotton velvet NAJ Counter Stools.
Kelly bar stool by Essential Home is made to endure and be comfortable at the same time. Fits perfectly in this clean kitchen with Skyline Cabinet Handles by PullCast
Editor´s Choice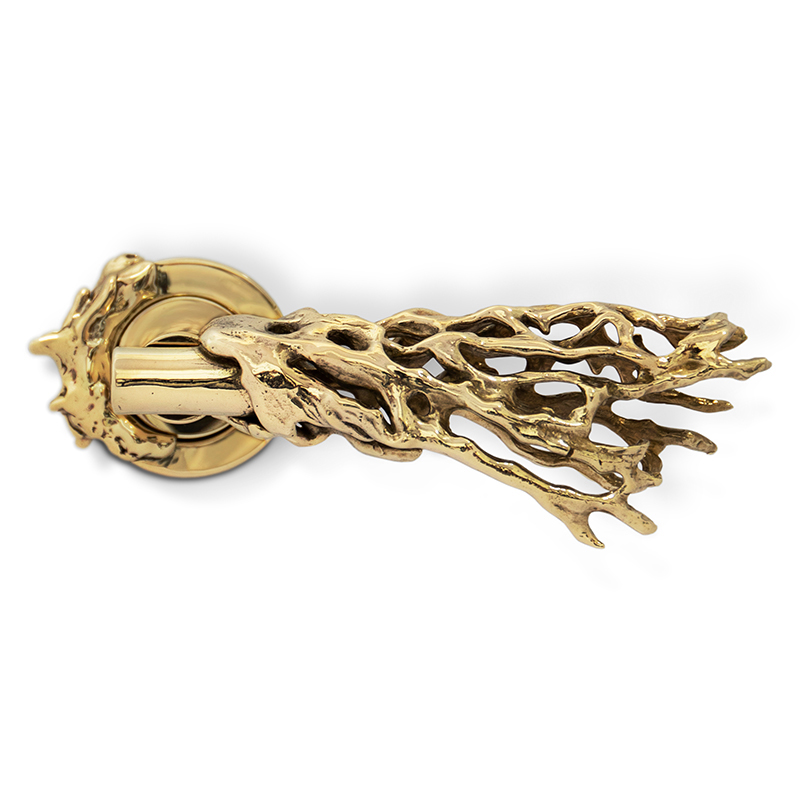 A stunning and glam decoration of kitchen with custom Kelly bar chair! We think they fit perfectly here, add chic beauty, and fulfills the overall space look
Most people use their kitchen as a multifunctional space: cooking, eating, hang out, among others. Classic and modern styles were never out, especially on kitchen design.
Comfort and functionality are two of the main aspects to take into consideration when renovating a kitchen interior, however, aesthetics also play a massive role and this could take form by using luxurious details blended with richly structured furnishings e the perfect hardware. The gold elements and details contrasting with neutral colors stand for a modern expression of striking beauty, where innovation meets iconic designs.

Dining Room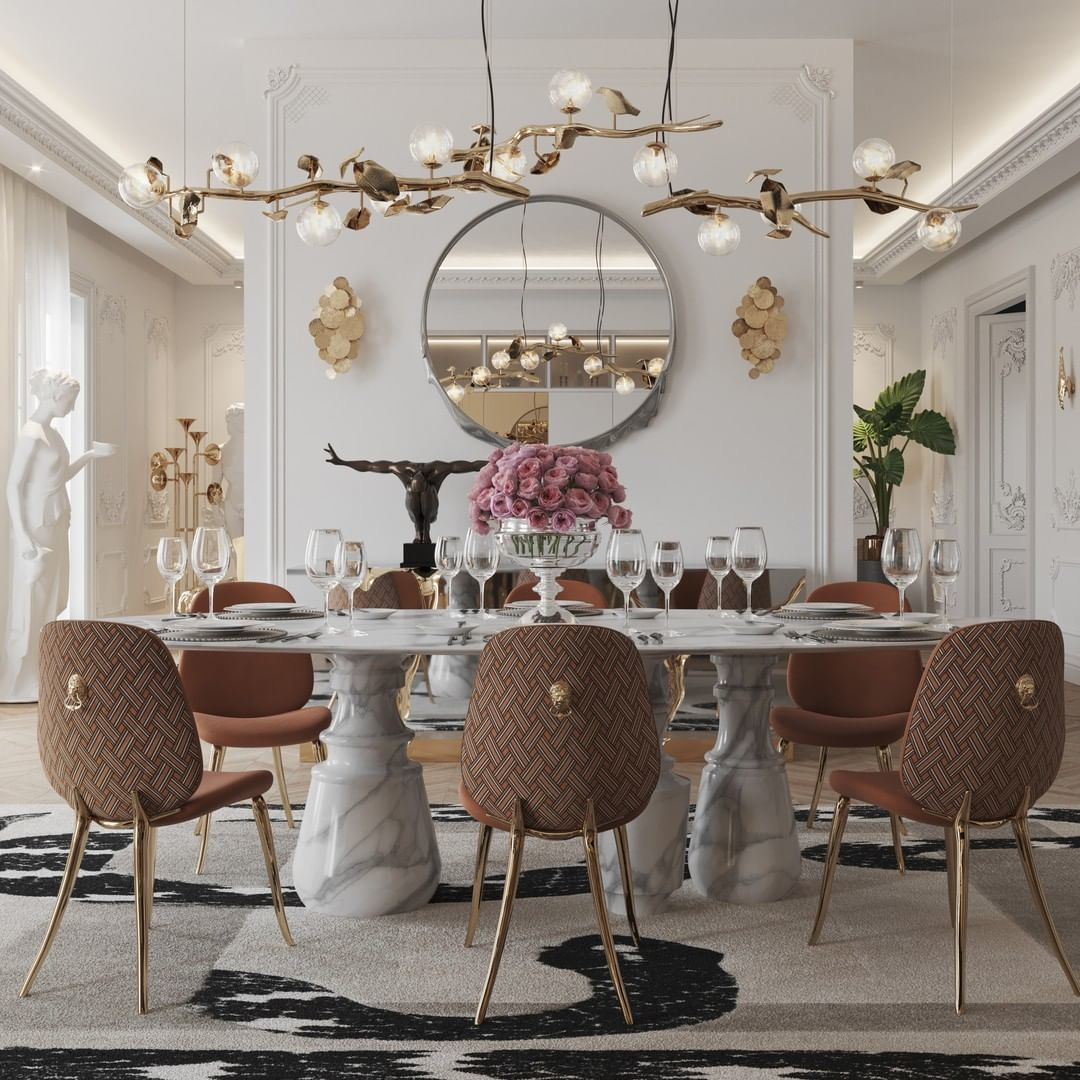 The iconic pieces of Boca do Lobo are a great addition to any dining room. Every piece presents luxury details that when combining with different colors and materials results in a majestic and glamourous dining room.
Alongside, the dramatic and structured dining table fulfills the modern dining living room combined with the stunning chairs, composing an odd yet so right balance between a classic and modern approach to design. Every piece takes the main role in this scenario making every design lover fall for every stage.
Dining Tables usually dictate the imposing luxury of your dining room, and choosing the perfect one can be an arduous and confusing process. This sophisticated dining table is incredibly modern and unique, with no other of the high-end dining tables being able to match its glory.
See also: Sonoran Cabinet Handle
Dining rooms are a crucial element in any household, and thus needs to have the perfect design. Achieve that ideal ethereal look in a white and gold ambiance, with the uniquely majestic Imperial Snake Rug, paired with Boca do Lobo's sublime Lapiaz Sideboard, Nº11 Chair, and the exquisite Glace Mirror.
Adorn your dining room with a sophisticated lighting piece that incorporates all of the mid‐century elements! Turner Pendant lamp by Delightfull is a versatile piece, that can be used in almost any room of your house.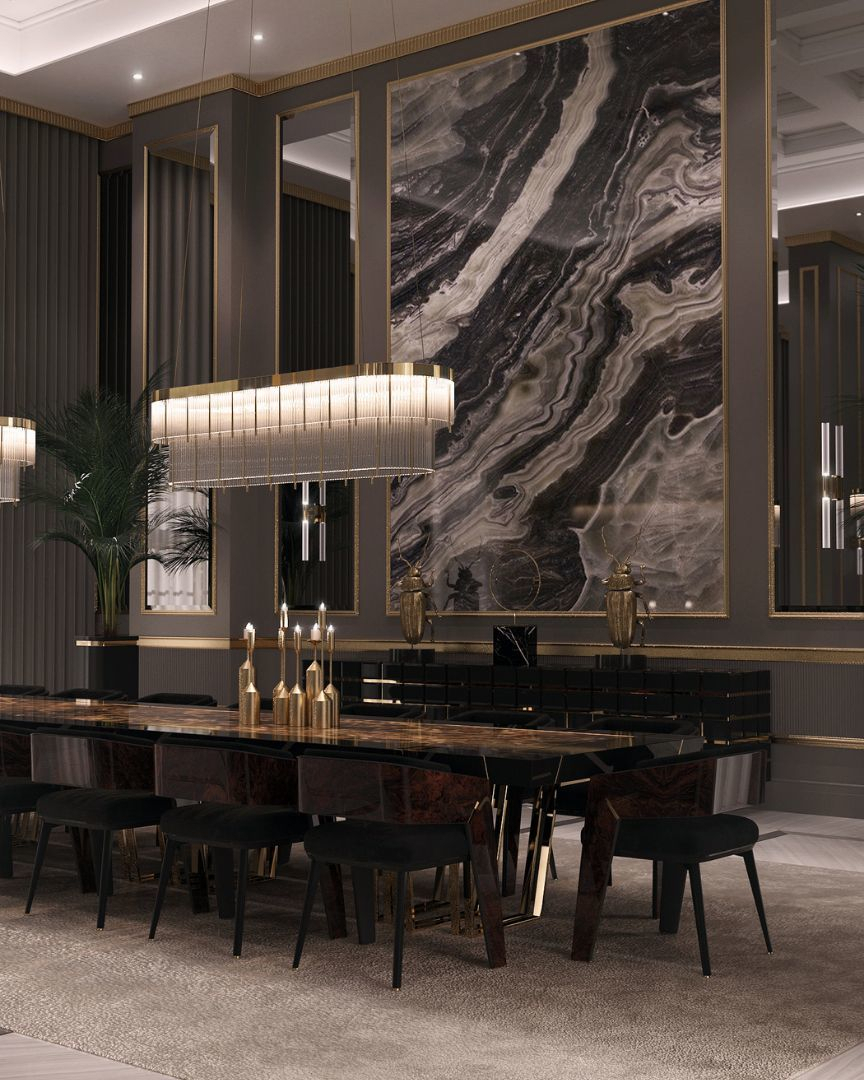 Dining rooms are one of the most important divisions of a house, so upgrade your home decor to impress your guests when they visit. The Pharo Snooker Suspension brightens the dining table with its elegance. It's the perfect lighting fixture and pairs beautifully with the Apotheosis XL Dining Table.
See also: Limb Cabinet Handle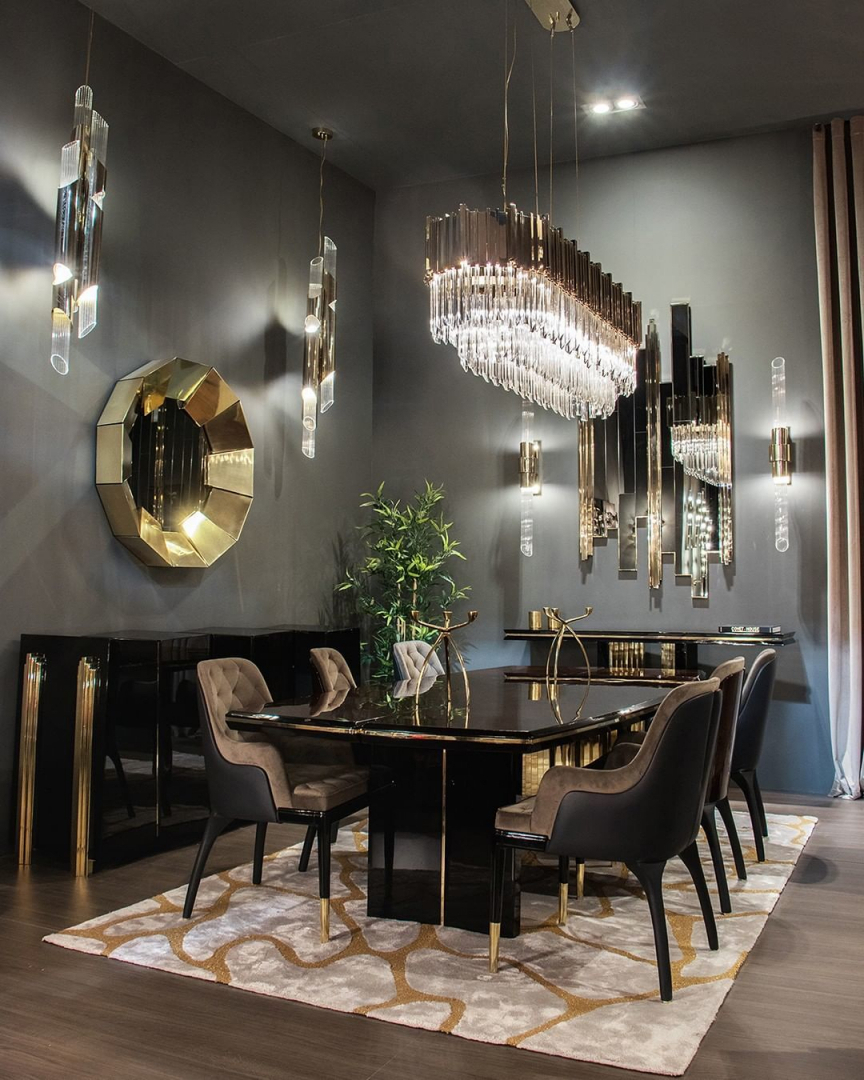 Give a luxurious statement to your living room with the most exquisite pieces by Luxxu. With the stunning selection of furniture and lighting that Luxxu offers never was so easy to have powerful decor.
Editor´s Choice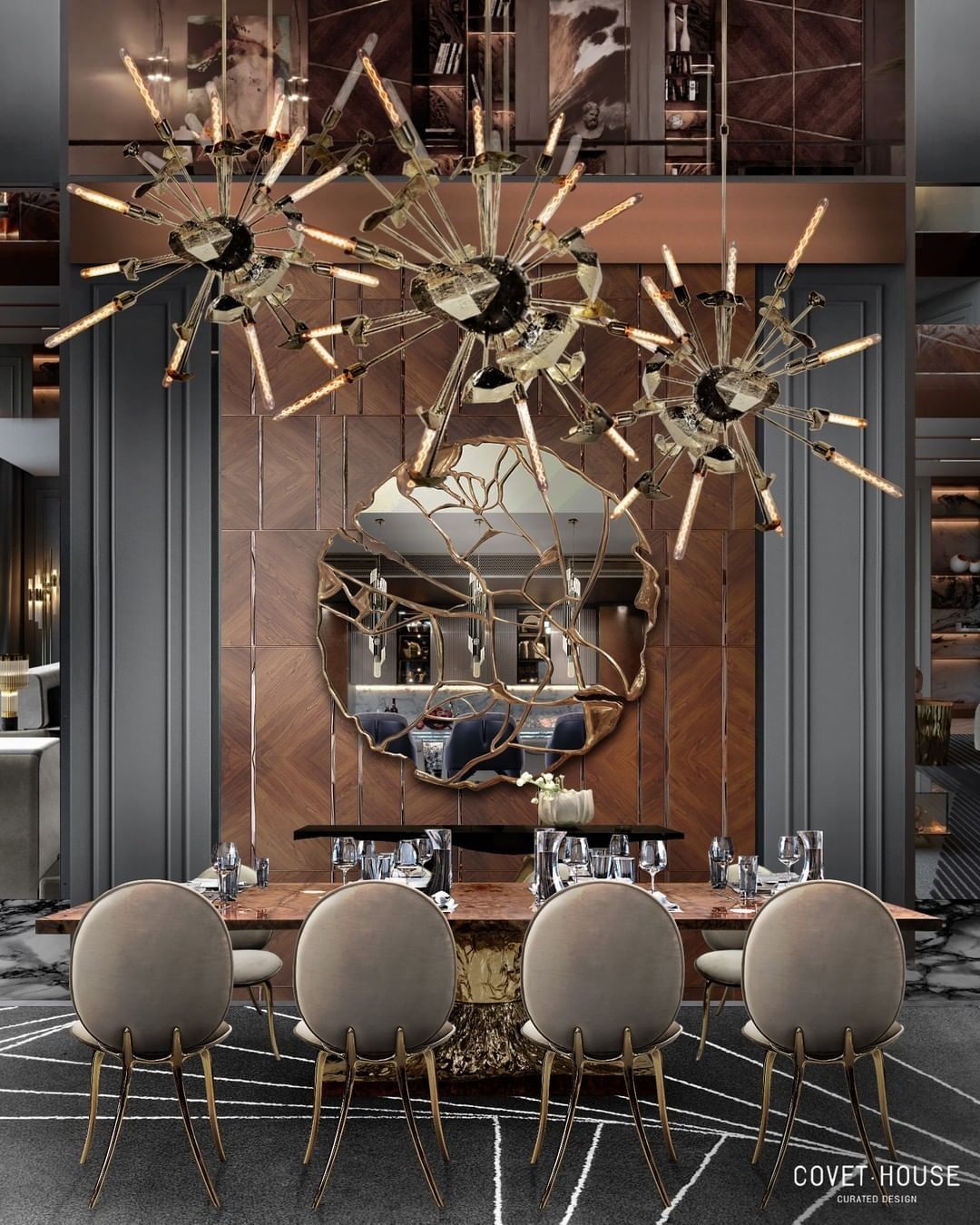 There are endless possibilities for creating a dining room design to suit your personality and lifestyle. Let yourself be inspired and take a look at this dining room design.
Sometimes, all you need is to find simplicity. Fresh, timeless, clean, easy to coordinate with other pieces, White design can be the right choice for your Dining Room Design.
See also: Breathtaking Entryway Designs By PullCast
Did you like our article Contemplate These Powerful Kitchen And Dining Room Inspirations? Let us know! If you want to discover more about the exclusive and luxurious world of PullCast and our elegant collections of decorative hardware, then feel free to follow us on social media: Facebook, Pinterest, Twitter, Instagram, Linkedin, and Youtube