Astonishing Inspirations For Your Next Interior Design Projects – No interior can be beautifully created without masterful inspiration and passion for interior design. PullCast Blog recognizes the value and importance of sharing different ideas and ambiances and in this article, we will showcase a compilation of luxurious inspiration formed and developed by some of the most exquisite brands in the world of interior decoration. For now, all we need is for you to lay back and absorb the full splendor that these beautiful ambiances have to offer.

Have a glimpse to this interior design projects
The phrases that best characterize this beautiful living room decor are modern, edgy, and elegant.
If you want to add a meaningful, layered tone to your living space, mirrors are always a good choice. What counts most is the final composition, and you can't go wrong with the Huli Mirror. That's all there is to it!
A good anchor is a white sofa. Now, combine it with the rest of your living room decor to make it come alive.
Windowed walls are a popular element in contemporary architecture because they allow us to feel like we're outside without leaving the house. Let's be honest: would you want to leave this stunning mid-century modern living room? We can immediately imagine oneself unwinding in this atmosphere, which appears to have been transported straight from the 1950s.
⇒  See Also: Hot Summer Sale: Can You Handle it? ⇐
While we all enjoy a bright, colorful home, there is much to be said for the tranquility of an all-white decor. It's an ideal opportunity to experiment with various materials, textures, and subtle patterns. This living room's lighting will be enhanced by the Coltrane II Wall Lamp.
A stunning green velvet sofa and white armchairs in a large living room never looked so good.
This dining area will provide the ideal setting for your guests to mingle. It's contemporary and stylish, with stunning objects and colors.
The dining room is one of the most essential rooms in our house, and it needs to be as pleasant as well as efficient, without sacrificing style. Keep an eye on this space.
EDITOR'S CHOICE:
We have this bright dining area to keep you inspired if you live a colorful life. Everything about this space is fantastic, from the walls to the decorations to the incredible Cannonball Suspension Lamp. Colors have a way of speaking to the soul, and now it's up to you to listen.
Contract design jobs can be stressful, but with the correct furniture and lighting, the task isn't as difficult as it appears.
BAR
This dark-toned bar is simply fantastic! The velvet bar seats provide a touch of edginess and modernity to the space.
How good are these interior design projects?
With the stunning Darian Freestanding and an ambiance to adore, this amazing bathroom will make jaws drop.
This incredible bathroom design, which features the Eden Freestanding, is truly one-of-a-kind and spectacular in every way.

This year's trend is biophilic designs, which showcase a more natural style for your bathroom while also giving intense luxury and comfort.
EDITOR'S CHOICE:
This bathroom epitomizes what style is all about: intense, brilliant, and impeccably put together.
⇒ See Also: Marvel At This Exclusive Miami Property By Luxxu⇐
This bathroom was designed to keep your dreams alive and provide you with the ultimate private sanctuary! It's pink, beautiful, and incredibly cozy!
A magnificent bathroom with wonderful colors and decorations that is elegant and light-toned.
⇒ See Also: Admire Luxxu's Newest Deluxe Apartment in the Heart of Moscow⇐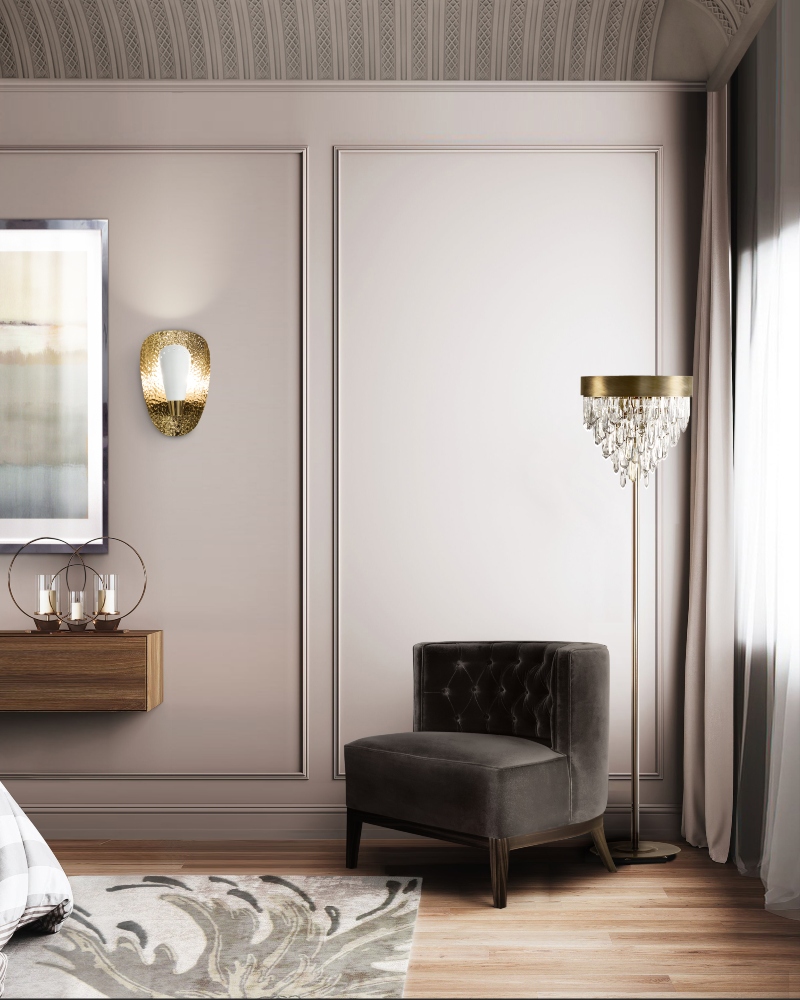 With beautiful brown tones and gold embellishments, this cozy bedroom area is perfect for reading a book or simply relaxing.
Believe it or not, white is a fantastic bedroom color. It's both fresh and energizing in the morning and soothing and restful at night.
A wonderful bedroom that will transport you to another world! The monochrome aesthetic, without a doubt, aids in emphasizing the fantastic lighting arrangement. It appears like someone will be sleeping under the stars! Brubeck Wall lamps, in addition to the jaw-dropping suspension lighting fixture, have their own spotlight in this fantastic relaxing zone.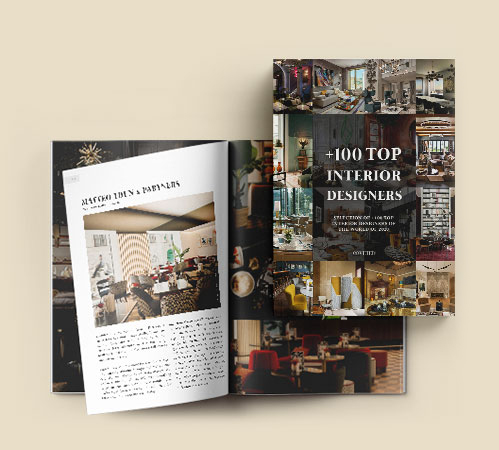 We can't get enough of this stunning blue kid's bedroom design. Blue may be both a complementary neutral and vibrant and dramatic color. That's why it's one of our favorite bedroom color schemes. We felt a Cosmo chandelier would be a great way to add some personality to this space!
HALL
Consider interspersing dark tones throughout a lighter design to provide depth and intrigue to a corridor. If you're afraid of a dark color dominating a small area, pair it with a row of pendants or spotlights to make it appear larger and lighter.
The Ruin urban rug is the perfect element for your hallway, full of splendor and refinement.
Open-plan layouts are becoming more common as open kitchens become the standard and condo living becomes more popular. The days of formal living rooms and enclosed kitchens are long gone. The Brubeck round lamp and Brubeck Wall will be the perfect choice to provide the wow factor!
READING CORNER
A handcrafted Marco armchair in a mid-century look. Imagine coming home from work and reaching for the book that has been waiting for you on the shelf!
Did you like our article Astonishing Inspirations For Your Next Interior Design Projects? Let us know!
Discover the exclusive and luxury world of PullCast and dive into our amazing and elegant list of decorative and architectural hardware products. They will help you elevate and transform your home decor or your interior design project into a unique experience! For more inspiration regarding decorative hardware, follow us on Facebook, Pinterest, Twitter, Instagram, Linkedin, and Youtube!