Top Best Interior Designers From Belfast ⇒ If you're looking for some help or inspiration for your next interior design project in Belfast, we are here to help you! In today's article, PullCast Blog will present to you the best 10 interior designers in Belfast. Stay with us and discover the best professionals on the market of interior design!  
Top Best Interior Designers From Belfast  
Cher Simpson Watt
Cher Simpson Watt is a highly regarded Interior Designer based in Belfast, Northern Ireland. With clients all over Ireland, Cher offers a creative, practical, and personalized interior design service. Tailored specifically around the clients' comfort, personality, and budget, every project is bespoke.
Projects range from one-room re-designs to restaurants, show homes, and entire residential properties. Their wide-ranging experience in interior design enables them to engage some of the most skilled & experienced tradesmen in the business to ensure each design is expertly made, crafted & fitted.
Top Best Interior Designers From Belfast  
Kris Turnbull
Kris Turnbull Studios is a high-end architectural & luxury interior design studio specializing in residential projects for clients & property developers around the world, from elegant & sophisticated luxury interiors in London, prestigious super-prime property developments in Dublin to private residences in the Middle East. The holistic design approach by them designers will translate into creative proposals that combine the hopes, dreams & desires of clients for their home, holiday retreat, or even simply that special room!  
Editor's Choice:
Top Best Interior Designers From Belfast  
Robinson interiors
In this company, every designer is as passionate about design, and this matters. It provides real insight into the purpose, form, and function you desire. It's not simply about kitchens, rather creativity and detail. It's about ensuring storage and food preparation areas work together, about the precise integration of 'multi-purpose' cooking, dining, and living spaces – including flooring and lighting. Above all, it's about your experience, about giving you a space that looks great and performs equally well – every day!  
Top Best Interior Designers From Belfast  
Atelier Interior Design
ATELIER INTERIOR DESIGN is an award-winning Interior Design Consultancy and exclusive Interiors Showroom owned by design duo Victor Branco and James Fairley, specializing in Luxury Interior Design and Interior Architecture for both private clients and property developers. No matter the size of your project, their goal is always the same: to make your personal style shine. They provide fresh inspirational ideas while incorporating elements of your liking into every concept they present.
⇒ See Also: Autumn Trends 2021 – Hardware Products That Resonate With The Season ⇐
Top Best Interior Designers From Belfast  
Parkes Interiors
Parkes Interiors in Ballyhackamore, Belfast has been creating beautiful bespoke German kitchens and Traditional Wood Kitchens since 1993, along with the modern and contemporary style of kitchens we also specialize in solid wood and traditional hand painted kitchens. The Award-Winning Design Studio and its' director Brian Parkes have been recognized as one of the kitchen design leaders and have won many Kitchen Industry Awards.  
Top Best Interior Designers From Belfast  

Top Best Interior Designers From Belfast  
MAK Decorators
Are you looking for professional painters and decorators in Belfast? Look no further. For many years, MAK Decorators has been providing a first-class service for domestic, commercial, and industrial clients throughout Belfast and the surrounding areas. From internal wallpapering and painting to painting gates and railings, we do it all. We also provide exterior masonry and building restoration services.  
⇒ See Also: New Season One Of A Kind Jewelry Hardware ⇐
Top Best Interior Designers From Belfast  
Decorators Touch Belfast
With over 30 years of industry experience, they are a well-established family-run business offering fabrics, wallcoverings, and paints at competitive prices. This enables them to offer their customers excellent service. They provide stock products as well as products from the industry's leading suppliers to satisfy every customer's needs.  

Top Best Interior Designers From Belfast  
Thompson Clarke Interiors
From private homes to commercial premises, Sara Thompson and Lindy Clarke strive to make each project stylish, practical, and timeless, offering a fully comprehensive design service from on-site to in situ. Led by Design Director, Sara Thompson, they are a team of accomplished interiors professionals bringing together the technical and the creative, the collaboration, and the vision to create their Belfast-based group of eight.  
Top Best Interior Designers From Belfast  
See Also: Autumn Trends: 5 Exclusive Hardware Designs for a Seasonal Home Decor 
Top Best Interior Designers From Belfast  

Studio A1 – INTERIOR DESIGN
Dedicated to designing through the eyes of each client, Charles & his creative team approach every commission in a tailored fashion, backed by extensive property & design experience, award-winning. They act as a creative & trusted partner to craft their client's individual vision for their project creating unique & thoughtful concepts, sensitive to the building, it's location & heritage, rather than a standard house style. Driven by the pursuit of perfection & extreme attention to detail, they are a team of dedicated designers working on the finest properties in terms of location, quality & design.
Editor's Choice:
Top Best Interior Designers From Belfast  
Rodrick Design Ltd
Rodrick Design Ltd is a boutique interior design consultancy for residential and commercial projects. Established in 2015 by interior designer Richard Rodgers, he brings a wealth of experience and knowledge to each project. His personal care and attention to detail are key to each design project, creating a timeless style that combines contemporary and traditional elements. At Rodrick Design our vision is to transform your surroundings with a design approach that highlights purpose, distinction, and beauty through an all-encompassing design experience.    
Top Best Interior Designers From Belfast  
Discover the exclusive and luxury world of PullCast and dive in our amazing and elegant list of decorative and architectural hardware products. They will help you elevate and transform your home decor or your interior design project into a unique experience! For more inspiration regarding decorative hardware, follow us on Facebook, Pinterest, Twitter, Instagram, Linkedin, and Youtube!
Top Best Interior Designers From Belfast  
Top Best Interior Designers From Belfast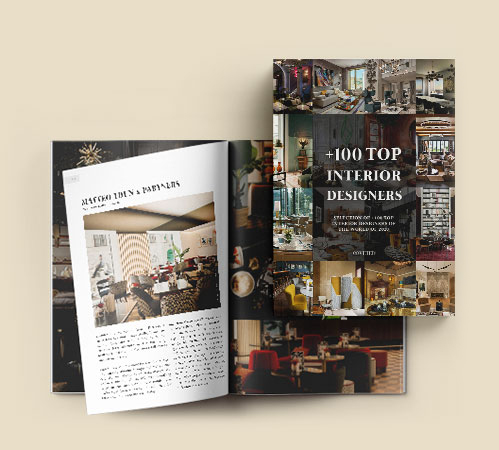 Top Best Interior Designers From Belfast  
Top Best Interior Designers From Belfast