6 Luxury Interior Design Tips That Can Fit Any Project ⇒  The idea that a luxurious home can only be attained with a big budget is not always correct. In fact, with some small but specific changes, even a middle-class residence can appear to be extremely sophisticated and put together. Take a look at PullCast's ideas that will help improve any project.
Read More: Fabulous Materials For a Trending Kitchen Renovation
Get an Eye-Catching Coffee Table
A simple but luxe coffee table can instantly make the living room appear more elegant, especially when paired with a neutral rug in a similar style.
Black Color Palette
The best Luxury Interior Design tip for kitchens is to create and maintain a neutral color palette. Black is a good color because it gives the area a clean and put-together look that perfectly elevates the room.
Invest in Nightstands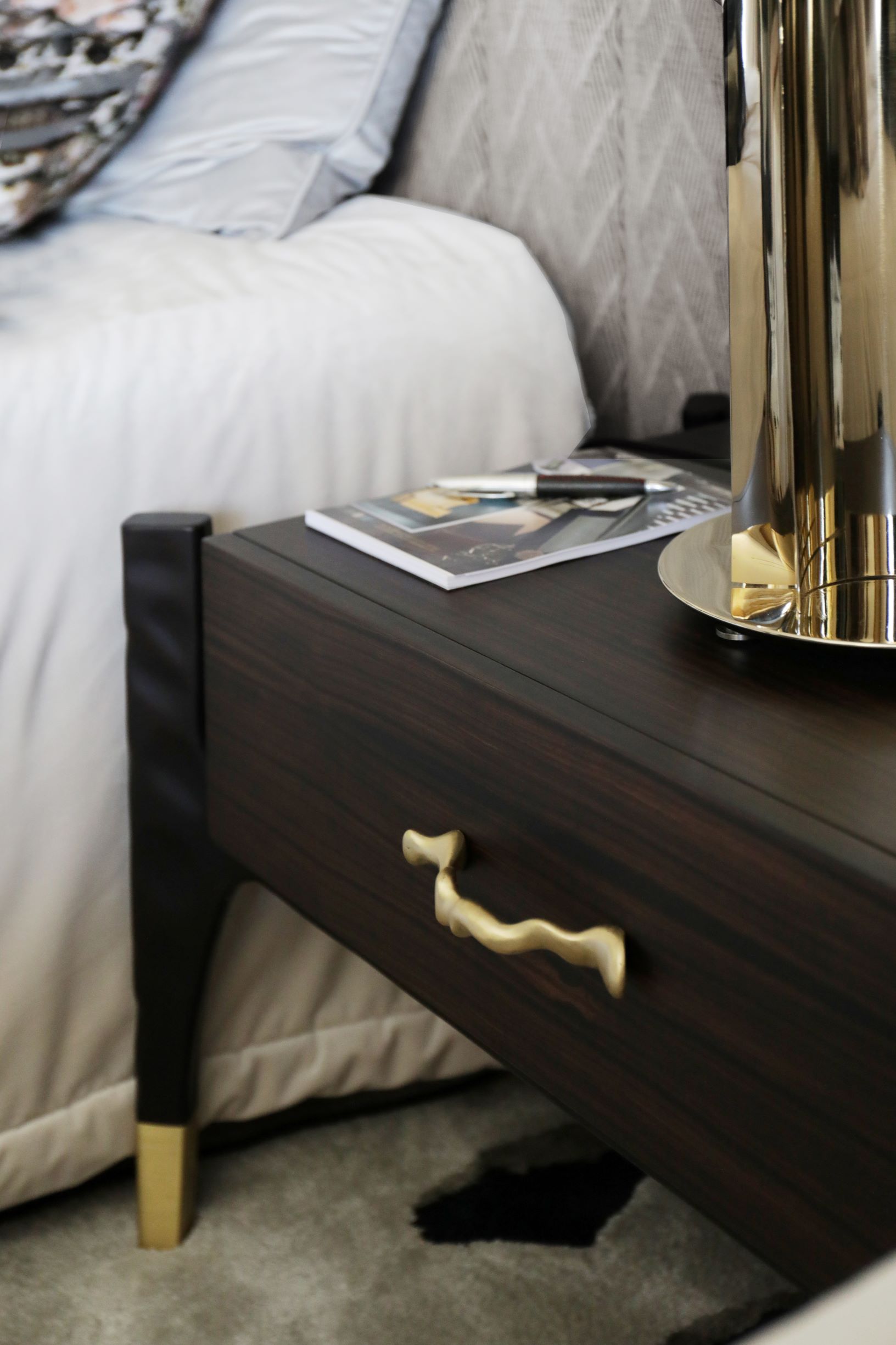 The first place to start when planning a Luxury Interior Design project in the bedroom is to focus on the bedside. Decluttering the drawers, using minimal decor and even accessorizing it with artistic hardware, such as PullCast's Nouveau Drawer Handle, whose shape resembles the Art Nouveau style.
Marble

Marble is the perfect material to create a sophisticated design. Whether as an accent wall in the bathroom or as a marble counter or backsplash in the kitchen, this material looks good in any elegant project.
Choose Quality Flooring
A good flooring always makes a room feel more luxurious. Vinyl plank flooring is a great choice, but marble and ceramics are also options, especially in kitchens and bathrooms.
Use Area Rugs

As mentioned before, area rugs are a great way to fill up the empty floor place and choosing a simple but sophisticated design will automatically elevate the project.
Discover the exclusive and luxury world of PullCast and dive in our amazing and elegant list of decorative and architectural hardware products. They will help you elevate and transform your home decor or your design project into a unique experience! Follow us on Facebook, Pinterest, Twitter, Instagram, Linkedin, and Youtube!
Luxury Interior DesignLuxury Interior Design
Luxury Interior DesignLuxury Interior Design
Luxury Interior DesignLuxury Interior Design
Luxury Interior Design

Luxury Interior Design