A Modern House In New York That Will Make Your Eyes Shine – Home Tour ⇒ While trends lure you in with their tempting appeal, nothing beats the global charm and timeless appeal of modern and mid-century styles. DeligthFULL and Essential Home have, once again, joined forces to create a stunning one-of-a-king modern house that teaches us the right way to go all-neutral! Explore this incredible NYC house and grab some ideas for your own Spring Home Renovation!
The design team behind this dazzling décor decided to keep spaces bright, minimal and full of unique furnishing and lighting. A home with a strong European influence that blended the lines between modern and more old-world aesthetics—a home that feels clean and simple but with depth in character. Take the tour and see the old-meets-new fusion for yourself, and then watch your eyes light up as you go!
Dinning Room Area 
The
color
palette was kept
minimal
and neutral throughout. It played perfectly with the soft light that streams through every window in the house.
Ezra Dining Table & Vittorio Sideboard | Essential Home
An all-white interior is the one room style that makes our design hearts burst every time! But while they may seem easier to pull off, all-white interiors done well have very specific recipes for success. From layering textures to choosing paint colors and materials or even picking artwork, keeping a coherent all-white scheme is not as easy as it may seem. Ezra Dining Table and Isadora Dining Chairs are the perfect combination alongside Vittorio Sideboard that gives it the perfect final touch.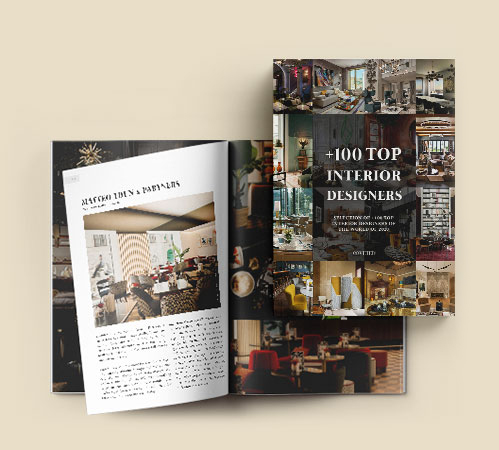 Kitchen Area
Kelly Bar Chairs | Essential Home
This kitchen island makes us want to meal prep, isn't that so? Islands might be a relatively new fixture in the scheme of kitchen design, but they've (rightly) earned their place in the pantheon. And while the islands of the past may have been carbon-copies of the cabinets on the perimeter of the space, this new class of islands isn't shy about standing out. Kelly Bar Chairs are the perfect golden touch that add luxury to this kitchen.
Living Room Area
Sherman Sofa & Zelda Single Sofa | Essential Home
A colorless living room filled with textures and unique furniture pieces, definitely there's something timeless and soothing about a bleached-out space!
Pierre Single Sofa & Turner Coffee Table | Essential Home
From layering textures to choosing paint colors and materials or even picking artwork, keeping a coherent all-white scheme is not as easy as it may seem, however the team absolutely nailed the task!
Home Office
Virginia Armchair & Edith Desk | Essential Home
An inspiring home office décor helps promoting well-being. A good home office can make the difference between a day conquered and a day wasted. White is an easy color for home offices, because it's crisp, clean, and decidedly undistracting. Monocles Sideboard paired with the beautiful Shirley Mirror are the best accessories for this luxury home office.
Bedroom I
Minelli Bed & Kahn Nightstand | Essential Home
This pared-down, peaceful master bedroom inspires the blissed-out vibe we covet. To pair with the stunning bed and nightstand, Ellen armchair and Beverley Side Table are the perfect corner for this calm decor. Duncan sideboard is the final touch along with the Burton Rug.
Bedroom II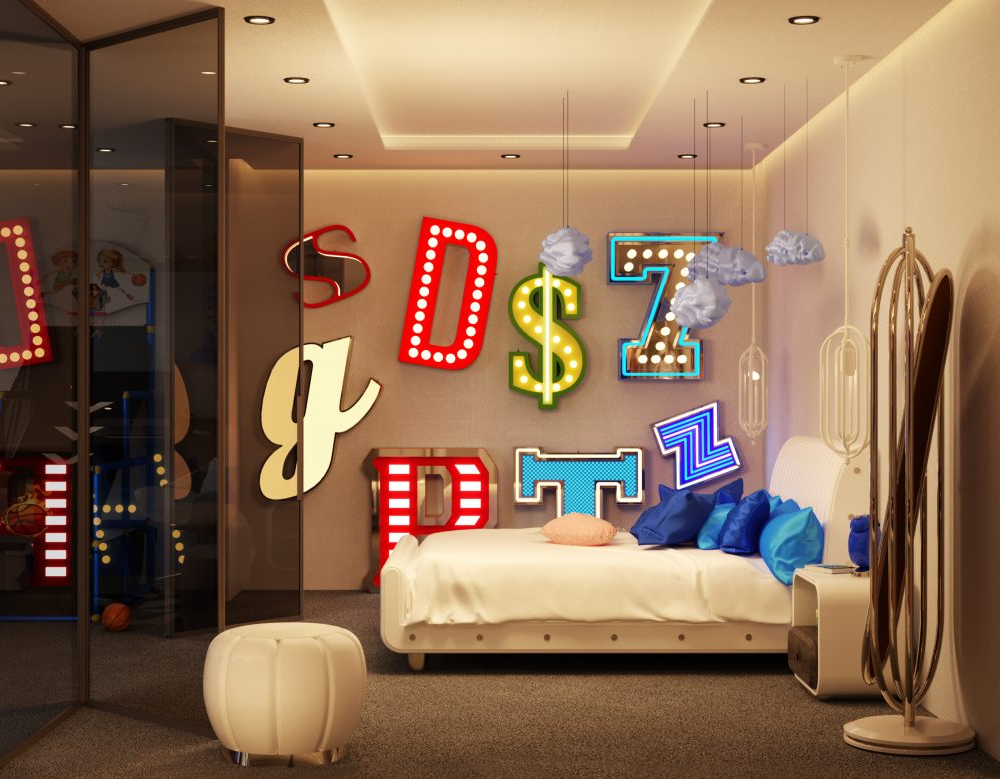 Minelli Bed & Nightstand, Florence Stool | Essential Home
If you're feeling a little bit more extra, this is the right glow you're looking for! Marquee lamps are a huge trend and it adds an industrial style, while keeping the space sophisticated and elegant.
Princess and Prince's Bedroom
Take a cue from this space designed by DelightFULL and Essential Home's team and adorn your kid's bedroom with unique furniture and lighting pieces so chic they can even use them to decorate their first apartment once they leave the nest!
See Also: Architecture and Design: Top 25 Firms Based in New York – Part I 
Closet
Apollo Single Sofa & Franco Closet | Essential Home
Just about every closet needs a periodic tune-up, and depending on what shape your closet is in, this makeover could be incredibly involved or simple enough to knock out in a few hours. This variety may seem daunting, but we think this is the perfect inspiration!
Bathroom
Quantum Mirror | Essential Home
Has your home outgrown your bathroom? This luxurious bathroom décor proves that this area of the house cannot be neglected! Feel that you're spending the niight in a 5-star hotel without leaving the house! The key is to choose statement pieces such as the Quantum Mirror that absolutely steels the attention of this room.
Read Also: PullCast Inspirations – Admire 10 Striking Hospitality Design Projects
If you want to discover more about the exclusive and luxurious world of PullCast and our elegant collections of decorative hardware, then feel free to follow us on social media: Facebook, Pinterest, Twitter, Instagram, Linkedin, and Youtube!
Modern House In New York That Will Make Your Eyes Light Up