Brand New Projects With PullCast Hardware  ⇒ PullCast Jewelry Hardware creates unique pieces capable of transforming any ambiance. In today's article, discover some of the brand new projects with stunning PullCast pieces and let yourself be inspired for your next interior designs projects!
Explore new projects with PullCast Hardware
Eclectic Dining Room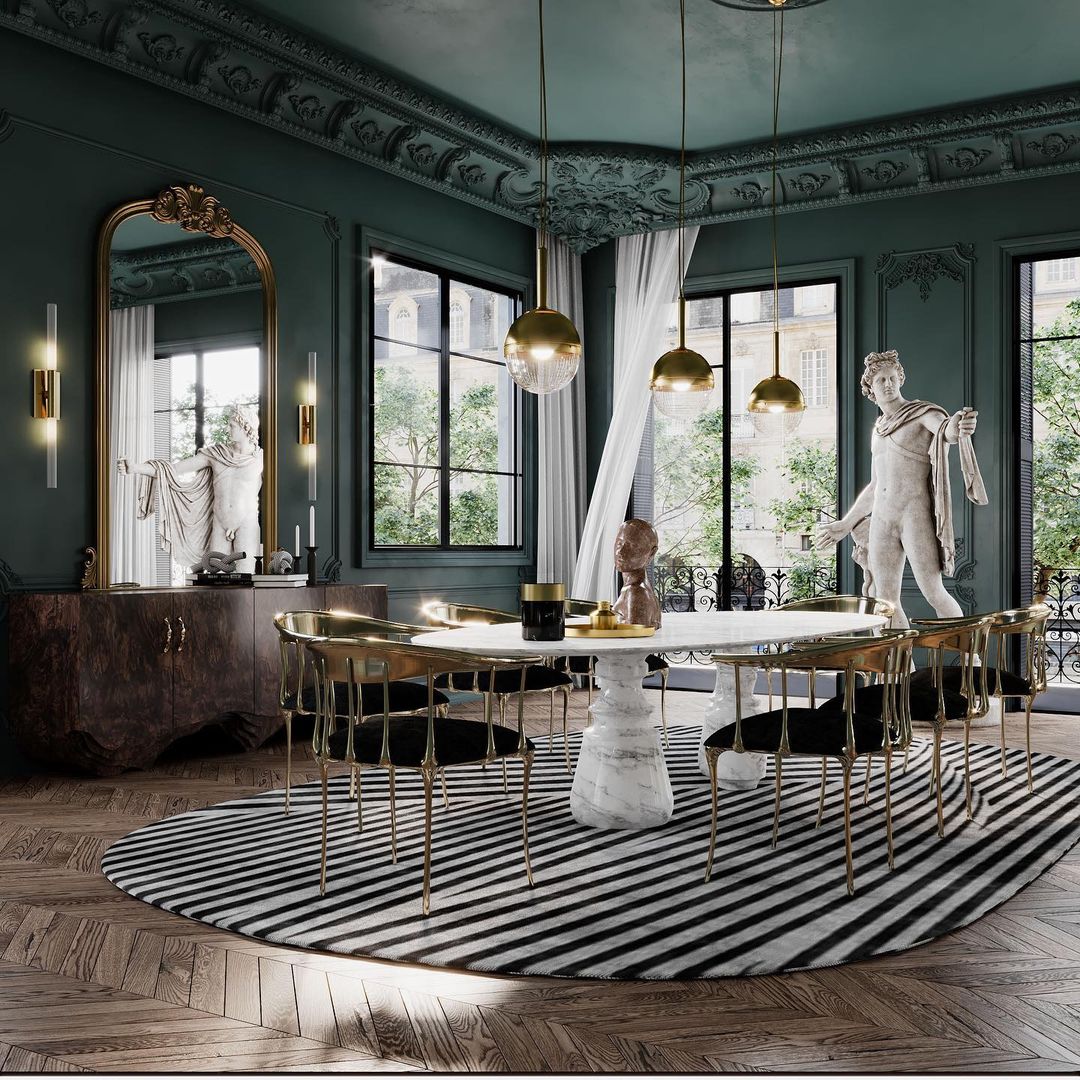 Created by Sara Habib, an interior designer, and architect, the Art house contemplates amazing designs in each division. Like the name, a true work of art. For this article, we highlight this exquisite and eclectic living room with our Nouveau cabinet handle.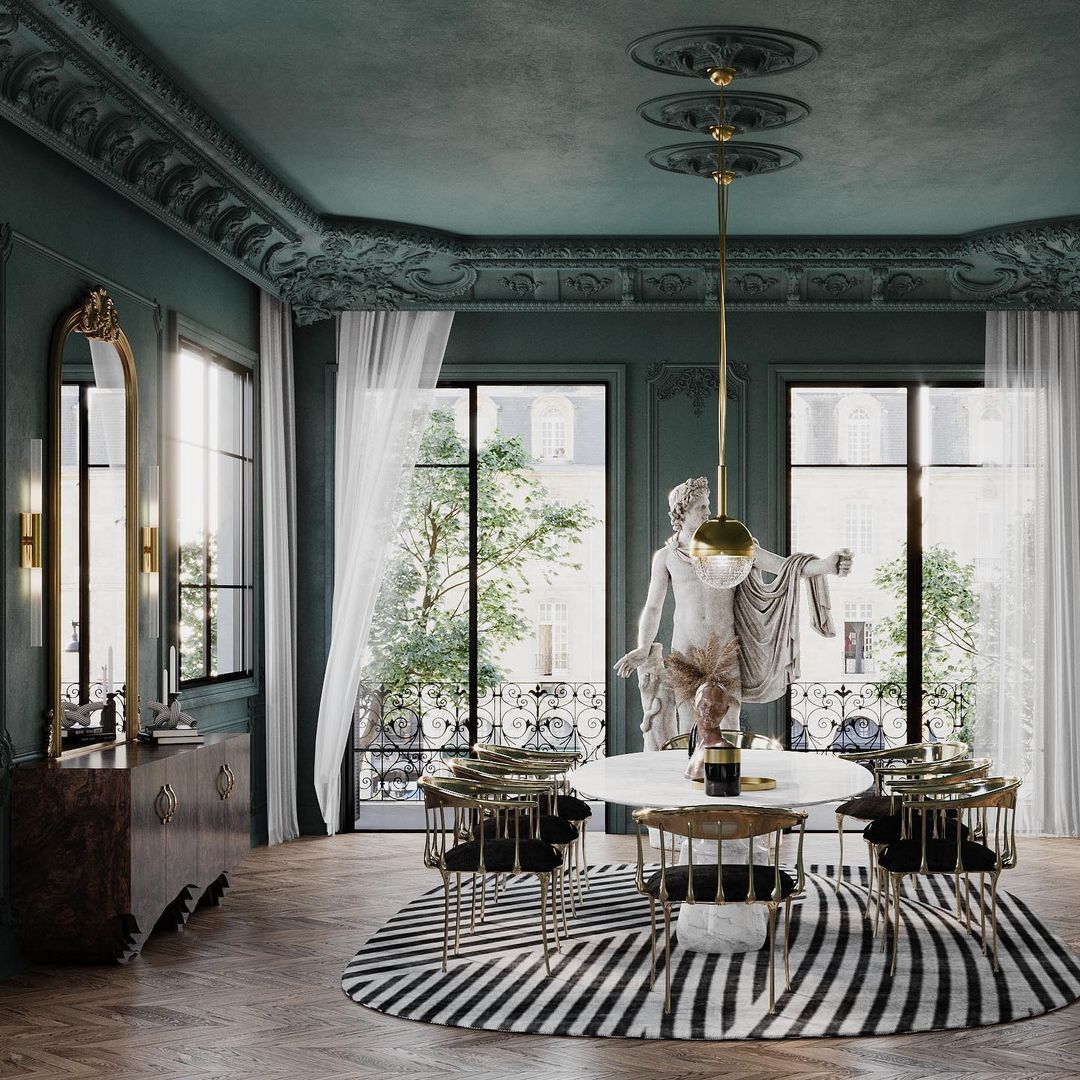 What best describes this Nouveau cabinet handle is its distinctive and luxurious character, steeped in modernity and fluidity. The cabinet handle made of polished brass has an organic shape with a remarkable undulating attraction. Due to its refined character, Nouveau can be the perfect complement to contemporary or modern furniture designs, from sideboards and cabinets at your living or dining room like this.  
GET THE LOOK:
Brand New Projects With PullCast Hardware

Rooftop Apartment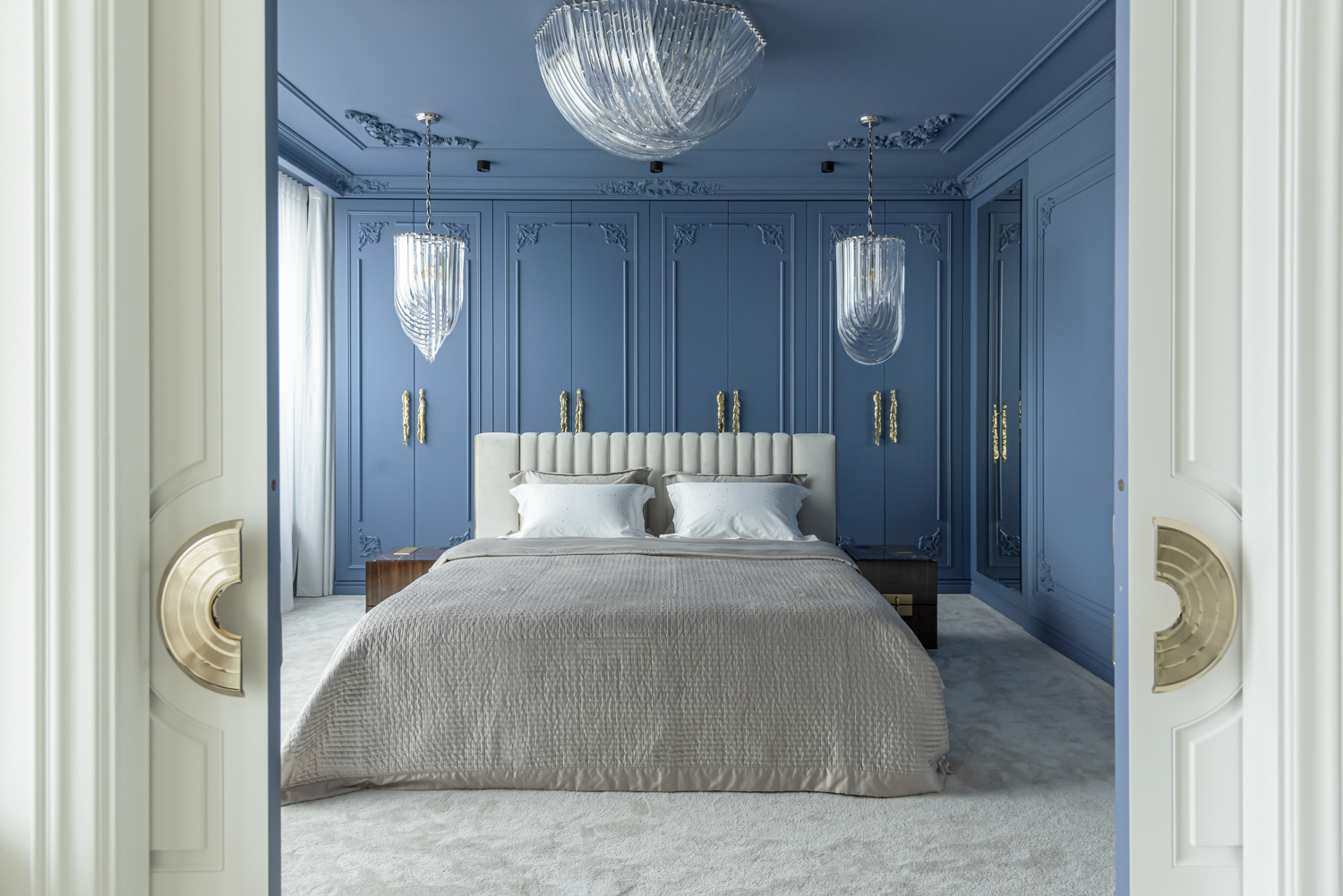 Designed by the award-winning luxury interior design studio Clé De Maison, this rooftop apartment in Vilnius, Lithuania, is dominated by lightness, light, refined elements, and lines of modern style. The Clé De Maison Interior stylistics is easily identified from the combination of contrasting materials and geometric patterns. 
Brand New Projects With PullCast Hardware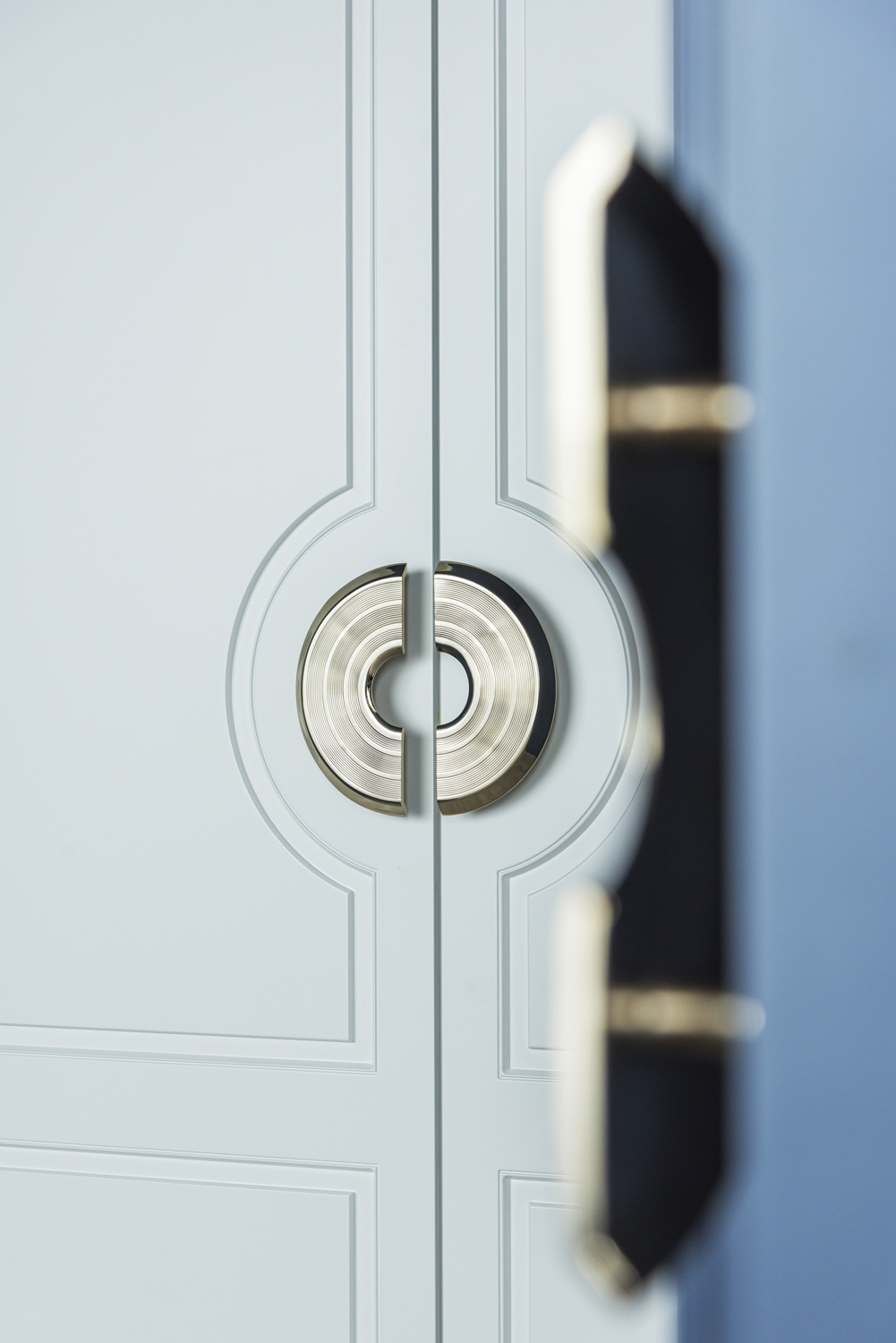 Spaces are designed so that different scenarios, lifestyles, and emotions can flow freely in them. For this rooftop apartment, the interior design company chose two very different pieces. At the first sight, we can see the bedroom doors elegantly adorned with PullCast's Hendrix door pull, a mid-century-inspired piece that blends perfectly with the room's ambiance.  
GET THE LOOK:
  How about this new projects from PullCast Hardware?
Then in the Master bedroom, we can find our special pieces, the Keysa door pulls. This piece is inspired by the very irregular texture of pine bark, known for its infinite greenery. These distinct hardware pieces allow you to create a sculptural pattern in your furniture projects.  
GET THE LOOK:
Luxurious Movie Room
If you always dream about a home cinema where you can see all your favorite movies having a cool luxury room at the same time, this project is the inspiration that you need! Tarek Kharbotly of BD Italia, created this amazing room using one of our most wanted pieces, the Flow door pulls.

⇒ Room By Room Inspirations For An Outstanding Decoration ⇐
In golden shades, the elegant Flow door pulls present an organic form that translates subtlety and personality. The perfect addition for your interior design projects that will confer elegance and sophistication to any room.  
GET THE LOOK:
Four Seasons Hong Kong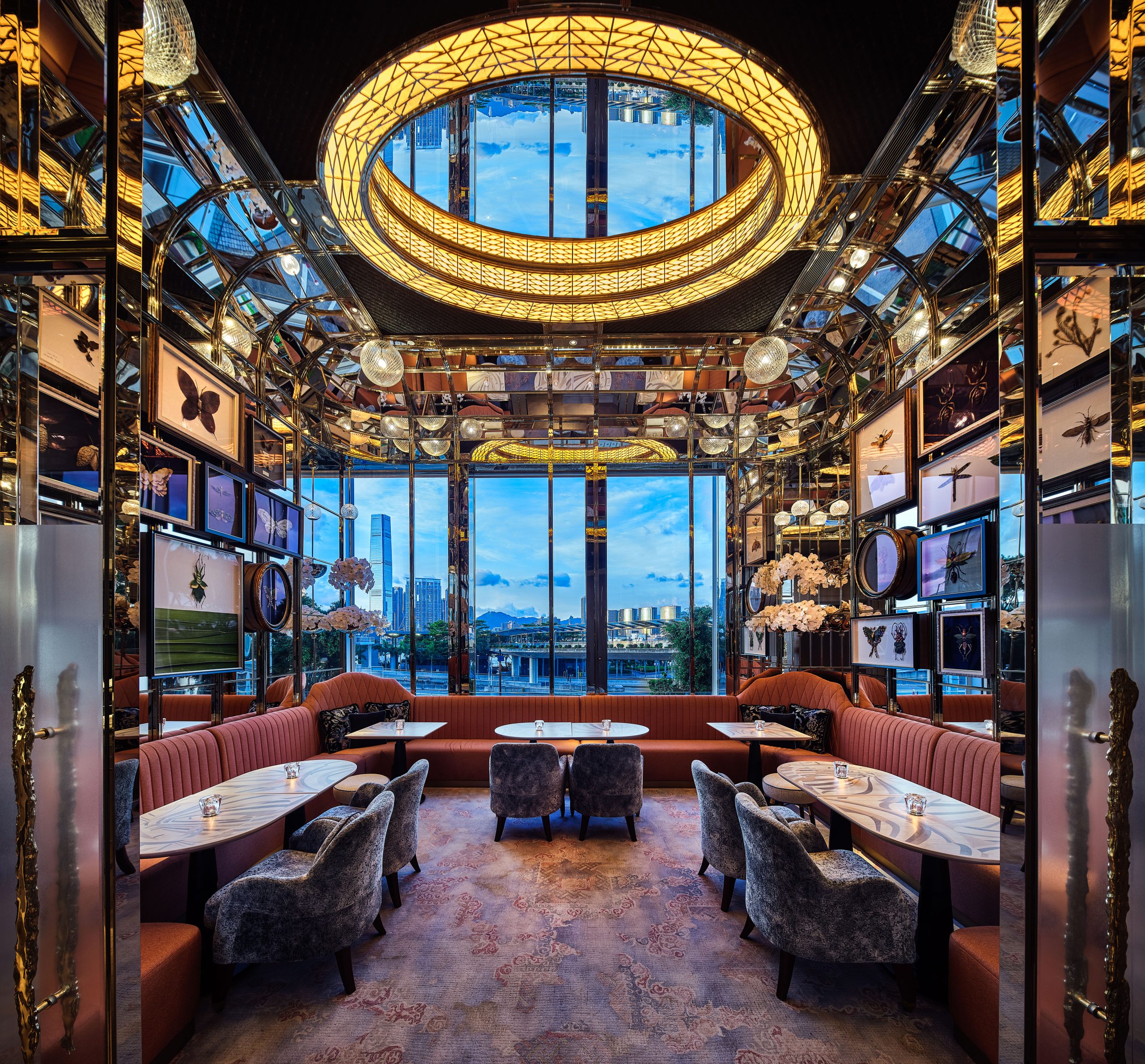 By the hands of AB Concept, the classic meets contemporary aesthetic at this iconic hotel aims to capture the vibrant energy of Hong Kong while maintaining the serenity of the Four Seasons.
To complete the style and the whole incredible vibe of these place, AB Concept uses at the main doors some unique handcrafted pieces from PullCast Jewelry Hardware. From the Earth Collection, Kesya door pull was the choice to sparkle this cocktail bar.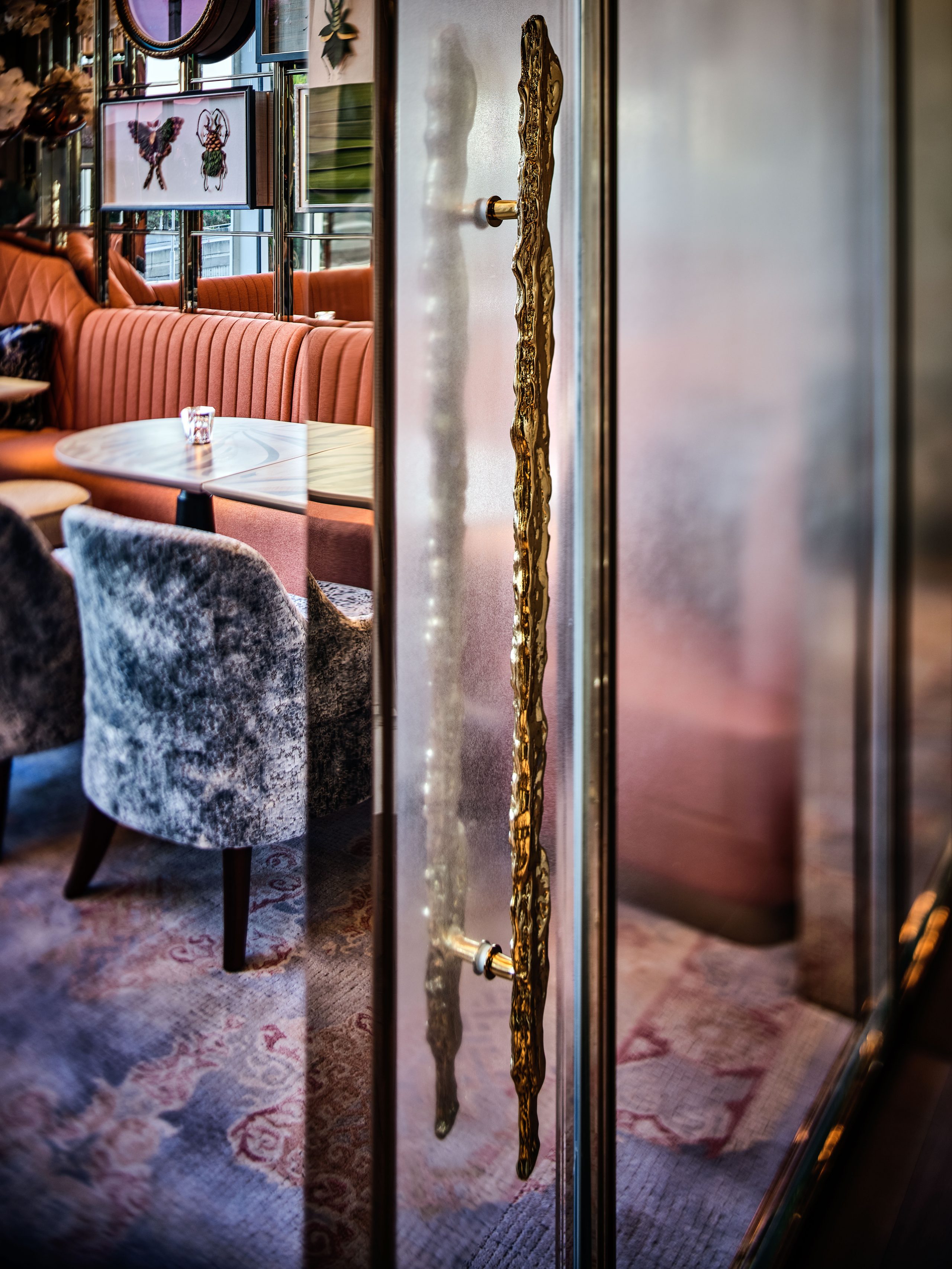 With their unique design, these products create a unique and unique atmosphere. Crafted with the utmost skill by artisans with vast experience and a passion for the arts, Kesya door pulls are crafted with the highest quality materials and processes to deliver sophistication and specialty wherever they are used.
GET THE LOOK:
Discover the exclusive and luxury world of PullCast and dive into our amazing and elegant list of decorative and architectural hardware products.
Did you like our article Brand New Projects With PullCast Hardware? They will help you elevate and transform your home decor or your interior design project into a unique experience! For more inspiration regarding decorative hardware, follow us on Facebook, Pinterest, Twitter, Instagram, Linkedin, and Youtube!