Travel Guide To Dubai
Renowned for incredible dining options, Dubai sets itself apart for its rich experimentation in flavors, exotic ingredients, and mouth-watering presentations. Some of the most exquisite ingredients and dishes are Camel, Fouga Deyay, Luqaimat, and Shuwaa, and these are just a few of the flavorful delicacies you can taste on your journey to the city. But where to taste all of Ambrosius' dishes? CovetED got you covered.

⇒ PullCast Summer Sales – Remarkable Decorative Hardware ⇐
AL MAHARA
(c) Burj Al Arab – Al Mahara
Al Mahara is Burj Al Arab's premium seafood restaurant in Dubai for intimate dinners from Michelin-starred chefs surrounded by marine life, with refined dishes served in a unique ambiance. Prepare yourself for intimate fine dining in a unique setting.
NOBU DUBAI
(c) Nobu Dubai
Created by renowned Japanese chef Nobu Matsuhisa, this culinary gem infuses creative genius with classic Japanese ingredients and traditional Arabian influences. Located in the ultra–luxurious Atlantis, The Palm, Nobu is an Asian fine-dining experience with lots of flairs.
BUDDHA-BAR DUBAI
(c) Buddha-bar Dubai
Buddha-bar Dubai focuses on vanguardist Japanese style with Arabic influences. With impressive architecture and interiors, the majestic two-storied venue features striking overhead chandeliers, opulent décor, and large bay windows with exceptional views of Dubai Marina taking you on a magical journey. Indulging delicious flavors of Far-East & Asia from an innovative menu inspired by the cuisines of China, Japan, and Thailand.
So many good advices in this travel guide to Dubai
PLACES, LANDMARKS & VENUES
This city of skyscrapers and shopping malls has transformed itself from a desert outpost to a destination du-jour, where tourists flock every year. Dubai is famous for sightseeing attractions, breathtaking views, and extravagant shopping malls that come complete with colossal aquariums and indoor ski slopes. The city has many cultural highlights and places to visit, as well as all the glamorous modern amenities.
ATLANTIS, THE PALM
(c) Atlantis, The Palm – Kerzner International Resorts
One of Dubai's most visited locations, you can expect endless entertainment with world-class dining outlets, unique aquarium experiences, and outstanding architectural feats at this world-famous location. The massive resort spans several acres, offering 1,539 rooms, exclusive suites, and 'super suites', including coveted underwater rooms. Encounter a world of wonder as you walk through the lobby, with exquisite decor, intricate sculptures, and ambient lighting – all in sync with the pervading aquatic theme.
JUMEIRAH ZABEEL SARAY
(c) Jumeirah Zabeel Saray
⇒ Ready To Ship! Most Wanted Hardware Pieces 2021⇐
(c) Palm Jumeirah – Nakheel
Discover luxury living in the Ottoman era at Jumeirah Zabeel Saray. The 5-star hotel on the West Crescent of Palm Jumeirah is a magnificent private setting surrounded by the Arabian Gulf. It's a feast for the eyes, overlooking the Arabian Gulf as well as the city skyline. Opulent paintings, lights, murals, chandeliers, and extravagant art make this a one-of-a-kind hotel, providing both a luxury and authentic experience.
AL SEEF HERITAGE HOTEL
(c) Al Seef Heritage Hotel Dubai – Curio Collection by Hilton
Ideally nestled by the banks of Dubai Creek, the Al Seef Heritage Hotel Dubai, Curio Collection by Hilton is where the beauty of traditional architecture meets modern-day luxury. Situated close to iconic attractions such as The Dubai Mall, Burj Khalifa, and Downtown Dubai, it truly is a great way to experience the best Emirati hospitality. With a range of delicious restaurants and activities nearby at Al Seef district.
⇒ See Also: Marvel At This Exclusive Miami Property By Luxxu⇐
The best travel guide to Dubai is here!
EVENTS & EXPERIENCES
From desert dunes to dancing fountains, take in Dubai's unique experiences. Get inspired by our pick of activities, events and places that'll make your visit to Dubai a truly special one, either on vacation or business.
EXPO DUBAI
Terra – The Sustainability Pavilion at Expo 2020 Dubai (c)Photo by Dany Eid/Expo 2020 Dubai
From 1 October 2021 to 31 March 2022, inspiration will have a new home. This is a time to celebrate, collaborate and innovate – and a once-in-a-lifetime experience that you simply cannot miss. Celebrate humanity's potential to shape the future with the power of innovation at Expo 2020 Dubai.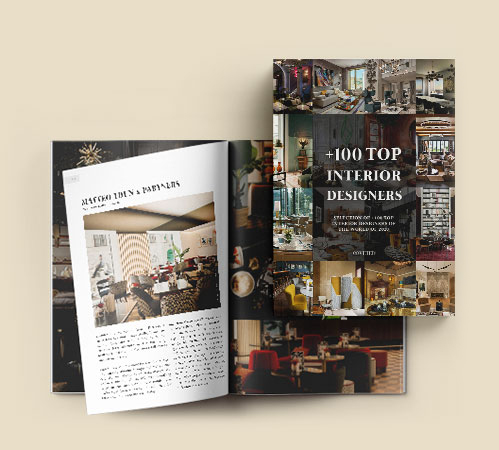 DEEP DIVE DUBAI
(c) Deep Dive Dubai
(c) Deep Dive Dubai
The latest addition to the city's thriving sports and adventure activities scene, Deep Dive Dubai is the place to be for all aqua enthusiasts. The recreational center's 60.02m-deep pool is certified by Guinness World Records as the world's deepest swimming pool for diving. Aside from its remarkable depth, the pool features other unrivaled underwater additions, such as a 'sunken city'; with its abandoned urban streetscape, divers can explore this modern Atlantis-like immersive zone and discover intricate details.
⇒ See Also: Admire Luxxu's Newest Deluxe Apartment in the Heart of Moscow⇐
JAMEEL ARTS CENTRE
(c) Jameel Arts Centre
Embrace an entire world of art at the Jameel Arts Centre. where creativity seems endless. The independent art institution is known as a thriving artistic community, with captivating and poignant artworks regularly exhibited. The art institution is founded and supported by Art Jameel and is located at Dubai's Jaddaf Waterfront. Visitors can engage with like-minded individuals, professional artists, experts, and amateurs while pursuing their passion. The institute also conducts workshops, guest lectures, talks, research, and commissions.
Did you like our article Travel Guide To Dubai? Let us know!

Discover the exclusive and luxury world of PullCast and dive in our amazing and elegant list of decorative and architectural hardware products. They will help you elevate and transform your home decor or your interior design project into a unique experience! For more inspiration regarding decorative hardware, follow us on Facebook, Pinterest, Twitter, Instagram, Linkedin, and Youtube!