Ready To Ship! Most Wanted Hardware Pieces 2021 ⇒ Sometimes it just needs one piece to make a difference in the ambiance. Some pieces are so full of beauty and grandeur that they make the whole room shine through. Discover the most wanted PullCast hardware pieces of 2021!
Ready To Ship! Most Wanted Hardware Pieces 2021
PullCast believes that unique pieces, with superior grades materials, made with exquisiteness and exceptionality are the key to a space full of refinement and exclusivity. The most wanted PullCast hardware pieces of 2021 are a range of unique and exclusive pieces ready to ship and to give you the opportunity to have amazing jewelry hardware shine through your decoration.

Besides this, it's time for Summer Sales on PullCast that goes live from August 1st to September 30, 2021. If one ought to buy one piece first, PullCast will give them a 50% discount for the second purchase, and if the latter is more than 400€, you will receive a coupon of 25% discount until the end of the year! You can find a few categories and rare products that you can't miss out on!
⇒  See Also: Hot Summer Sale: Can You Handle it? ⇐
Open the doors to the beauty of hardware
To help you choose what hardware piece to your door ironmongery you will need for your doors, we've put together some of the most wanted products that will become a great addition to every door design.
Welcome, Kano pulls that portray balance and structure just like the candle-nut tree that was used to make canoes float above water. An ode to old crafts, this mid-size door pull is beautiful for contemporary designs.
 GET THE LOOK:
Did you know that the look of your door is completed by the door hardware? Yes, choosing the proper door handle is just as important as selecting the perfect entry door, and we understand how perplexing it may be for consumers. Make sure everything is in order before you walk through the door! These days you have a lot of styles for your exterior door hardware, mix and match your designs with Roman door pull!
GET THE LOOK:
»»»» Download Our Catalog And Discover Our Products ««««
Consider the entrance hall your opportunity to sweep guests off their feet. Whether visitors are welcomed into a soaring space crowned with a luxurious black door with gold handles like the Spear.
GET THE LOOK:
The Strelitzia door hardware is finished in polished brass and features a longer design that best matches darker-toned doors, creating outstanding color contrast.
GET THE LOOK:
You can never go wrong with brass hardware
A brass finish is the easiest way to add a touch of glamour to your one's home decor, especially when paired with other rich materials such as wood or leather. When these pieces are combined with graceful furniture, this combo can elevate the whole ambiance to another level.
Made of brass but with bespoke finishes, the Flux drawer handle has can be completely customized to fit your interior design projects, complementing them with a natural and raw design style.

This pull is a statement for the magnificence seen underwater! Mussa is inspired in corals, a piece of a jewel in our planet's oceans. It's built on noble materials and craftsmanship through a contemporary lens in a celebration of marine life.
The Twig Door portraits extended strength and character, a key architectural hardware element to your designs. This pull empowers you to uplift any atmosphere you are willing to create, with unique and artistic luxury hardware elements.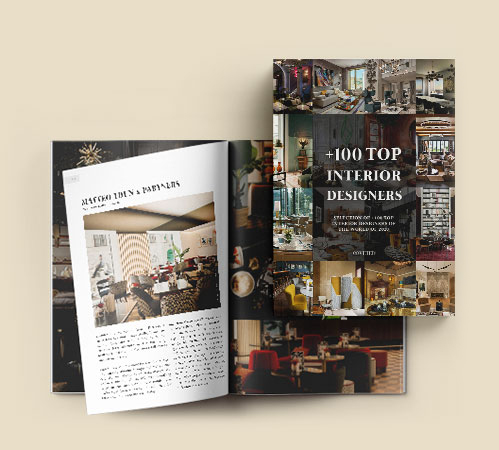 Driven by the natural cycles we shaped Limb range, a collection of unique branches made to impress, a drawer handle for beautiful compositions in your furniture designs.
AND DON'T FORGET:
From 1st of August to 30th of September, if you buy one piece, PullCast will give you a 50% discount, plus if you buy for more than 400 euros, you receive the coupon of 25% discount until the end of the year!
Did you like our article Ready To Ship! Most Wanted Hardware Pieces 2021? Let us know!
If you want to discover more about the exclusive and luxurious world of PullCast and our elegant collections of decorative hardware, then feel free to follow us on social media: Facebook, Pinterest, Twitter, Instagram, Linkedin, and Youtube