25 Cabinet Handles to Spruce Up Your Home Decor ⇒ Besides painting your cabinetry designs, there's another efficient interior design solution to assuredly spruce up your home interiors, such as revamping your cabinet hardware designs and perhaps select pieces that highlight a more artistic or natural sense.  In today's article, PullCast Blog showcases 25 of the most outstanding cabinet handles that certainly stand the test of time and elegance!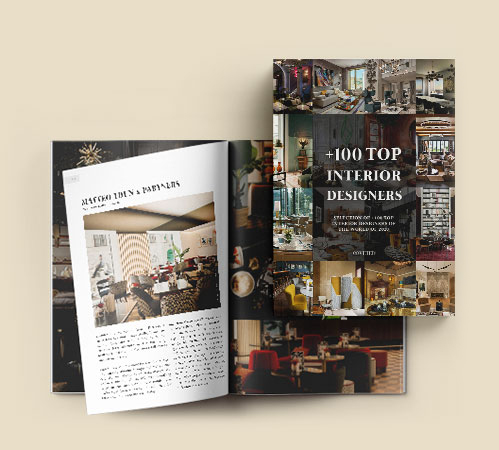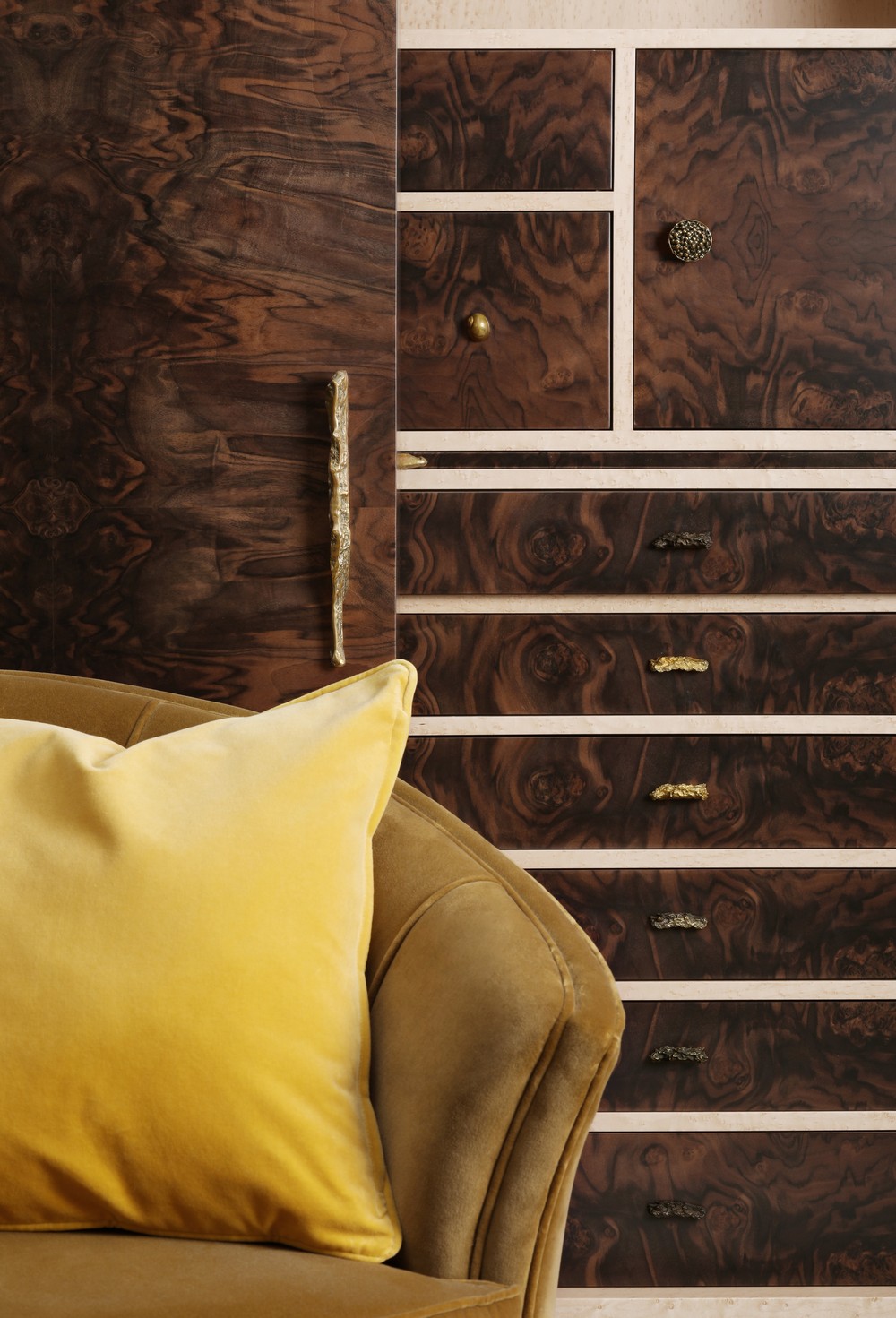 The inspiration behind Kesya was drawn from the very uneven texture of the bark pine tree, known by its endless evergreen. Honoring the past and the roots but evoking prosperity, this distinguished cabinet handle enables you to create a sculptural scheme. In this case, this unique piece adorns the Huang wooden cabinet by Brabbu
What best describes this Nouveau cabinet handle is its distinctive and luxurious nature that is immersed in modernity and fluidity. The polished brass cabinet handle presents an organic shape with a remarkable wavy allure. Highlighting a refined character, the Nouveau EA1013 can be the perfect complement to either modern and contemporary furniture designs, from sideboards and cupboards to bathroom and kitchen cabinetry!
Brut by Rocky Mountain Hardware
Designed by Ted Boerner, a respected San Francisco-based furniture designer, the Rocky Mountain Hardware Brut Collection features cabinet hardware cast in recycled, art-grade bronze. This collection of knobs and pulls embraces Boerner's signature balance of intimacy and emotion and is available in your choice of nine patinas.
Arète by dnd Handles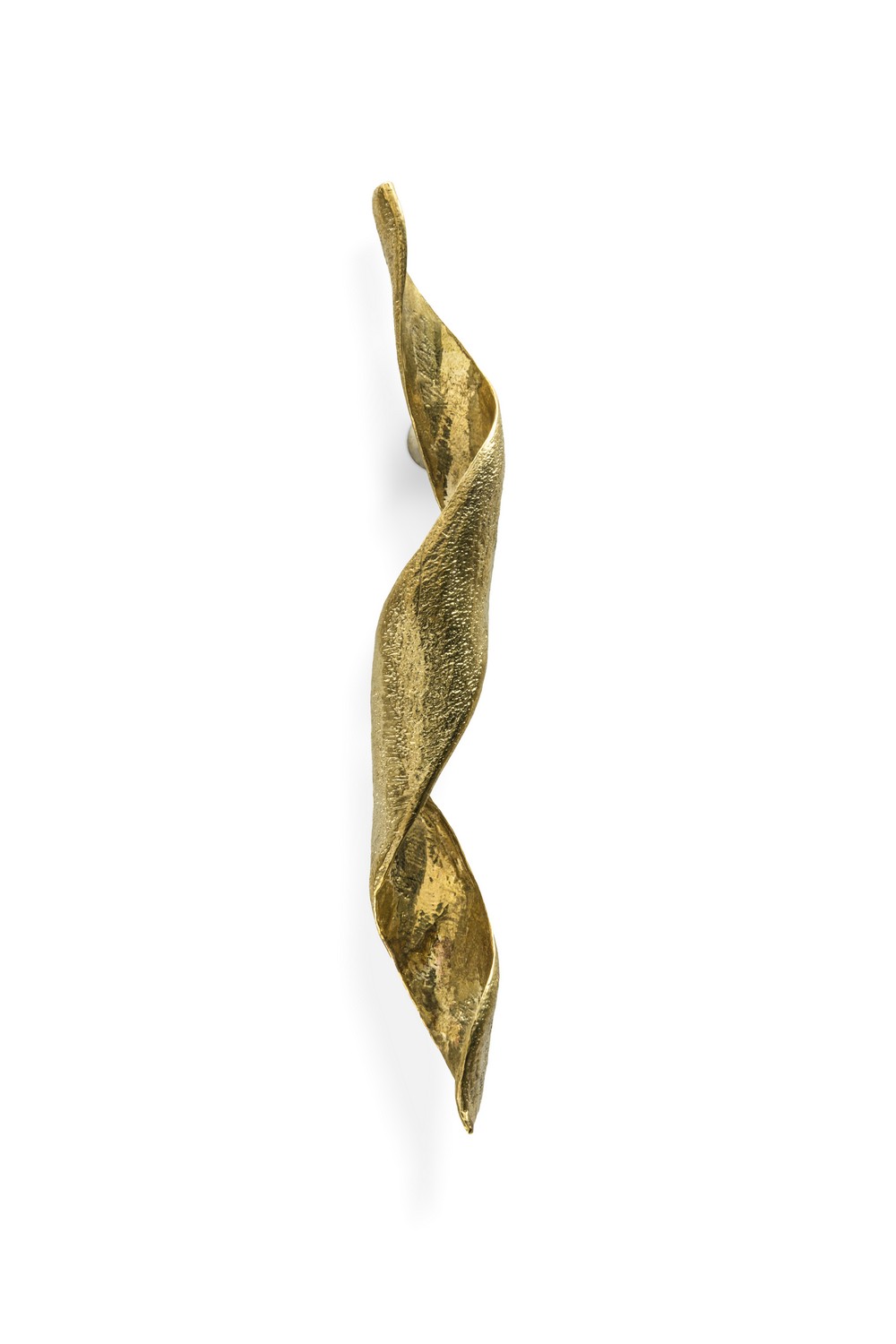 Whiko was inspired by the spirals of life. A spiral represents the ever-expanding universe. Spirals are perceived to be a symbol of growth, evolution, and expansion. The gold spiral we created will add meaning and natural beauty to your interior designs.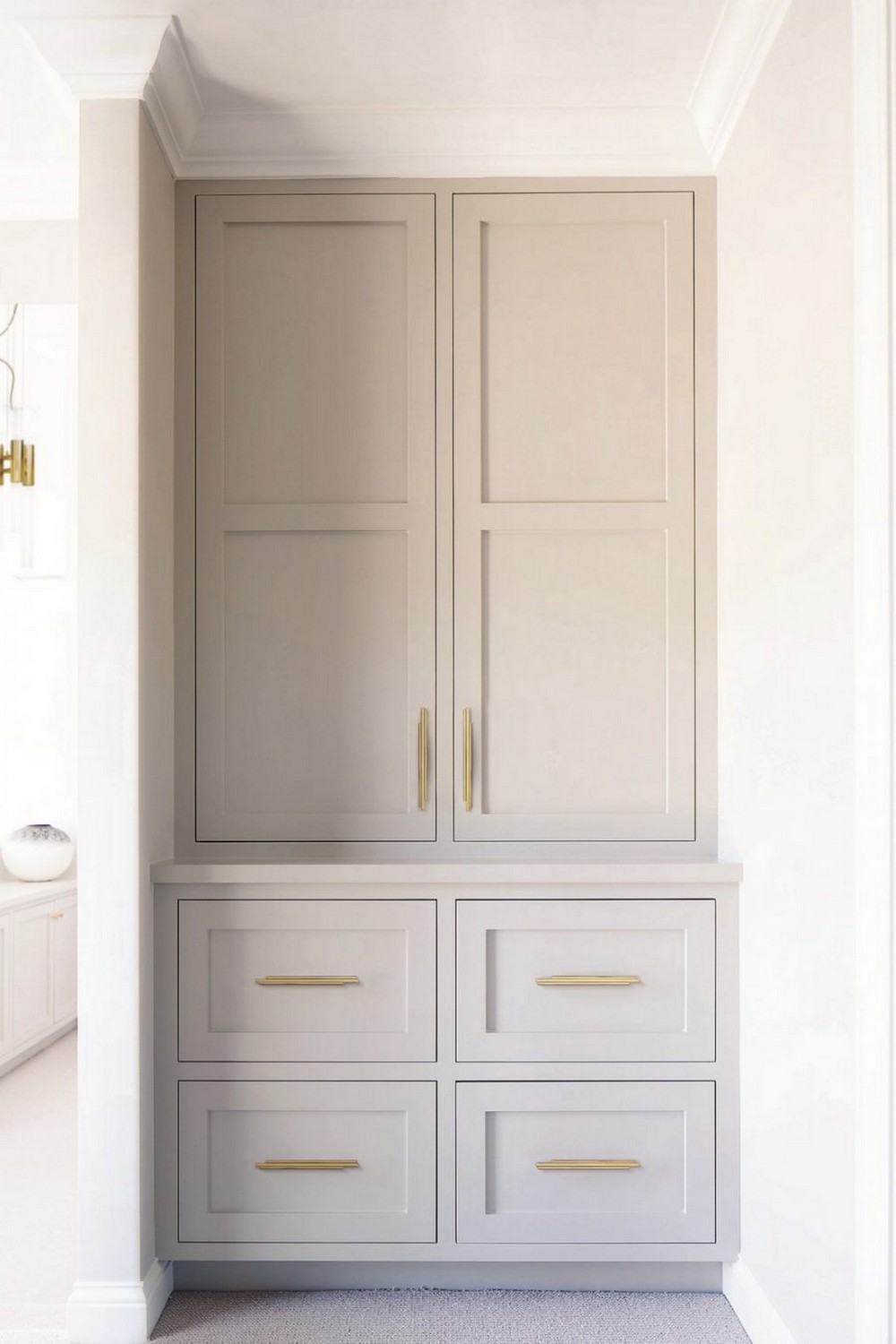 When it comes to cabinet hardware, make sure to always go for either horizontal or vertical pulls that highlight clean lines as this will certainly add depth and personality to your interior. In this setting, the architectural splendor and brass silhouette of the Skyline cabinet hardware offers a more unique aesthetic to this two-toned cabinet.
Smoked Bronze Hardware by Buster + Punch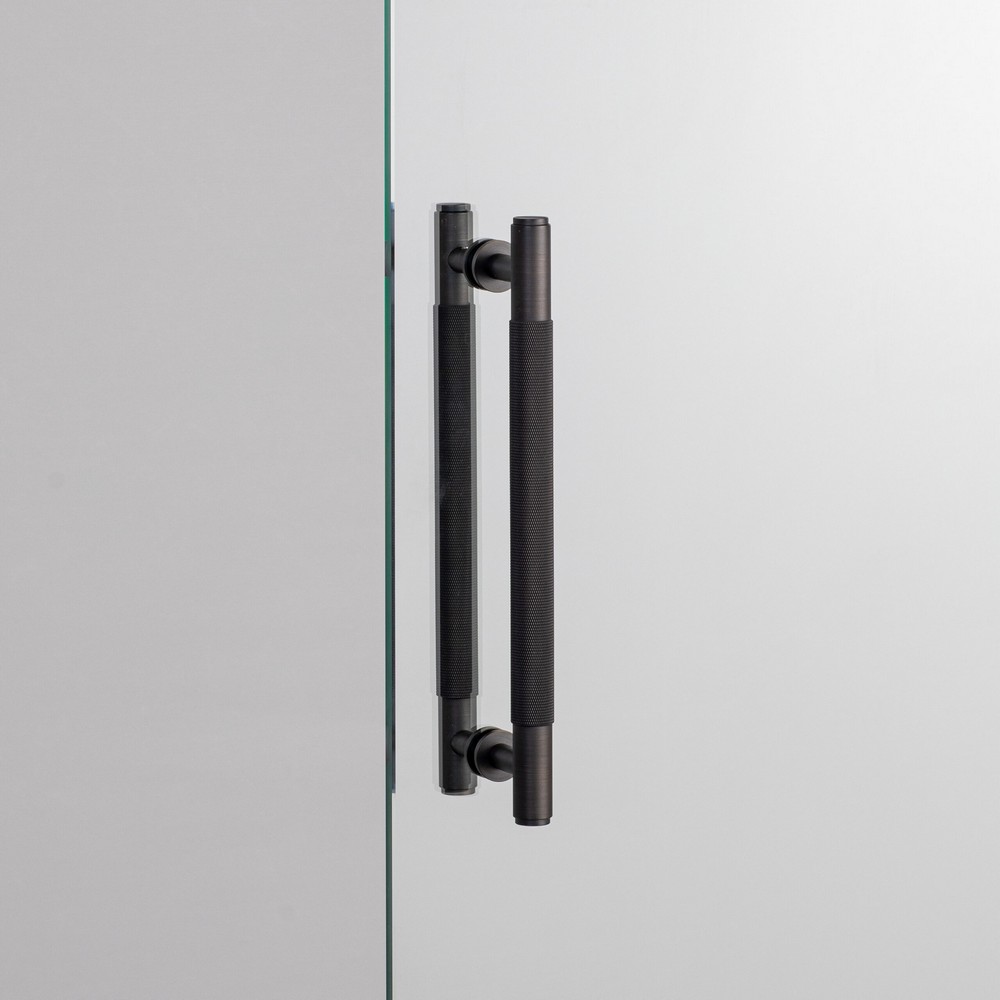 A double-sided pull bar made from solid smoked bronze These pull bars feature our signature, diamond-cut, cross knurl pattern and are refined by hand. Comes complete with small solid smoked bronze discs.
In order to match the extravagant nature of the Crackle mirror, the Poké handle was chosen to adorn an astoundingly geometric cabinet, granting it both a traditional and contemporary character.
Asymmetrical polished brass tubes compose this Brubeck TW5002 that actually takes inspiration from one of DelightFull's most luxurious lamps, paying homage to American pianist, Dave Brubeck. It becomes the perfect piece to adorn cabinetry for a modest mid-century modern flair.
SK/3800 Knurled Bauhaus Cabinet Bar Handle by Henry Blake Hardware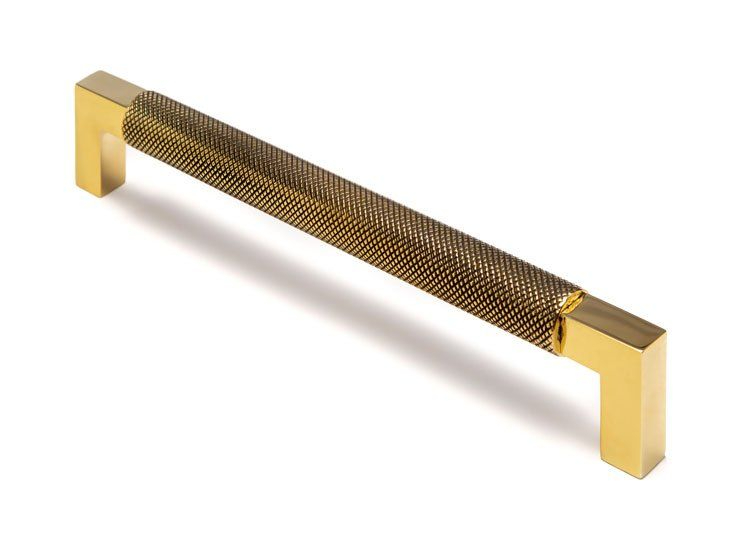 This interior design set is brimming with outstanding details, from the checkered flooring to a monochromatic color scheme. Furthermore, this entryway also features the delicate yet stunning Belize cabinet handle – a piece inspired by the diverse marine life of the Caribbean sea – that grants an extra layer of understated elegance and refinement to this space.
Railton Side by Side by MYOH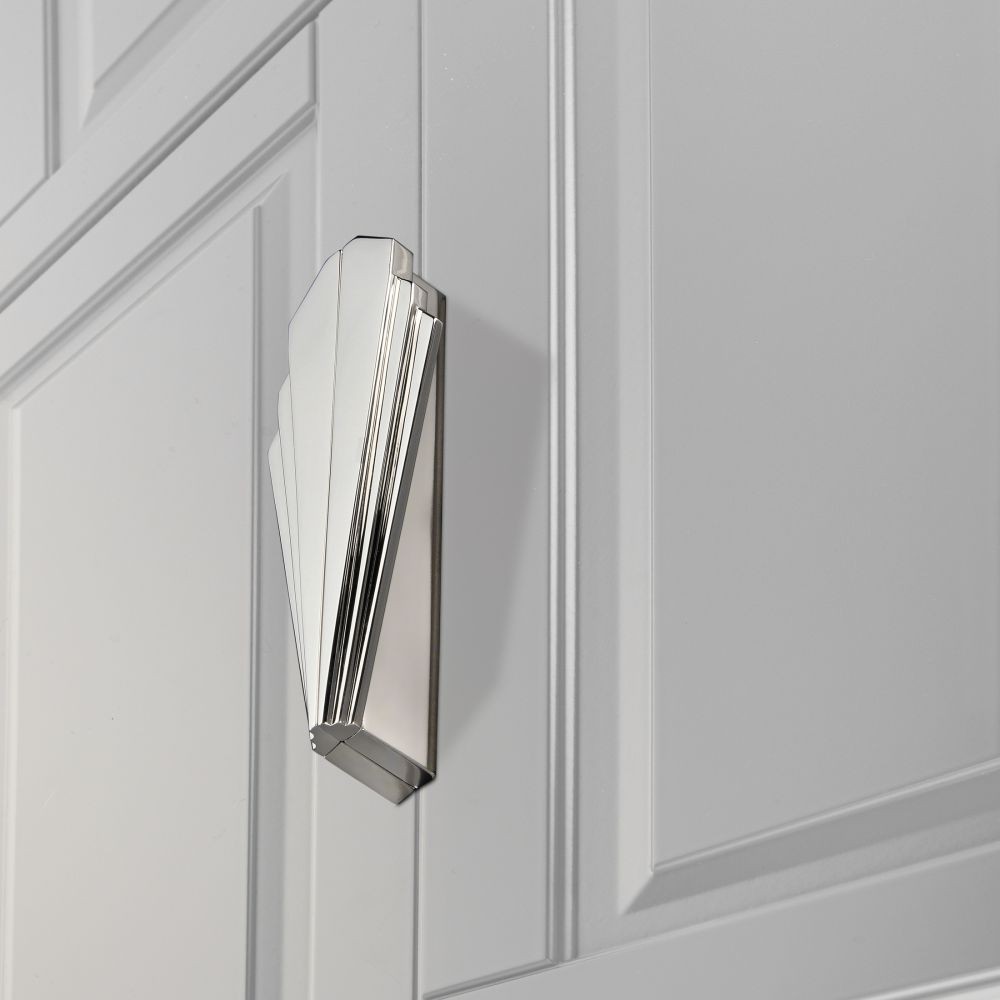 Myoh is a family-run luxury lifestyle company, specializing in interior design detailing including hardware collections with excellent attention to detail, as becomes quite clear by this stunning cabinet handle.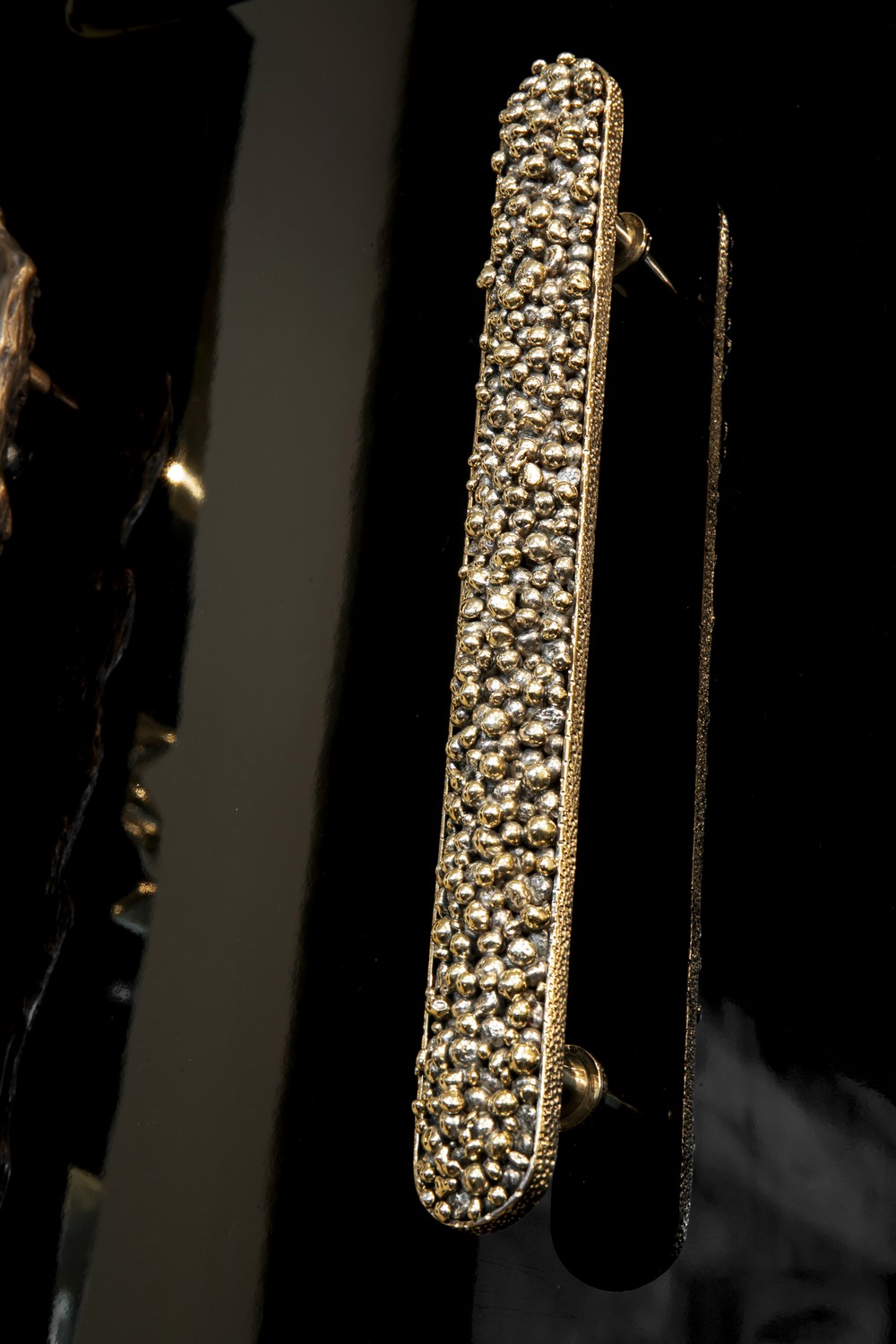 Harvested from sturgeon and found in the Caspian Sea, the Caviar cabinet handle is inspired by the world-renown delicacy. Portraiyng mysticism, exuberance, and luxury, with Caviar furniture drawer handle, you can uniquely articulate with divers aesthetics, a perfect add-on to mix and match in your furniture designs.
Wire cabinet handle by Superfront
With time, the brass Wire handles will develop a beautiful patina. The handle is made of three different pieces: two rivets and one shaped metal wire welded together. The welding is partly visible and tells about the craftsmanship behind this timeless design.
CH1082 by Joseph Giles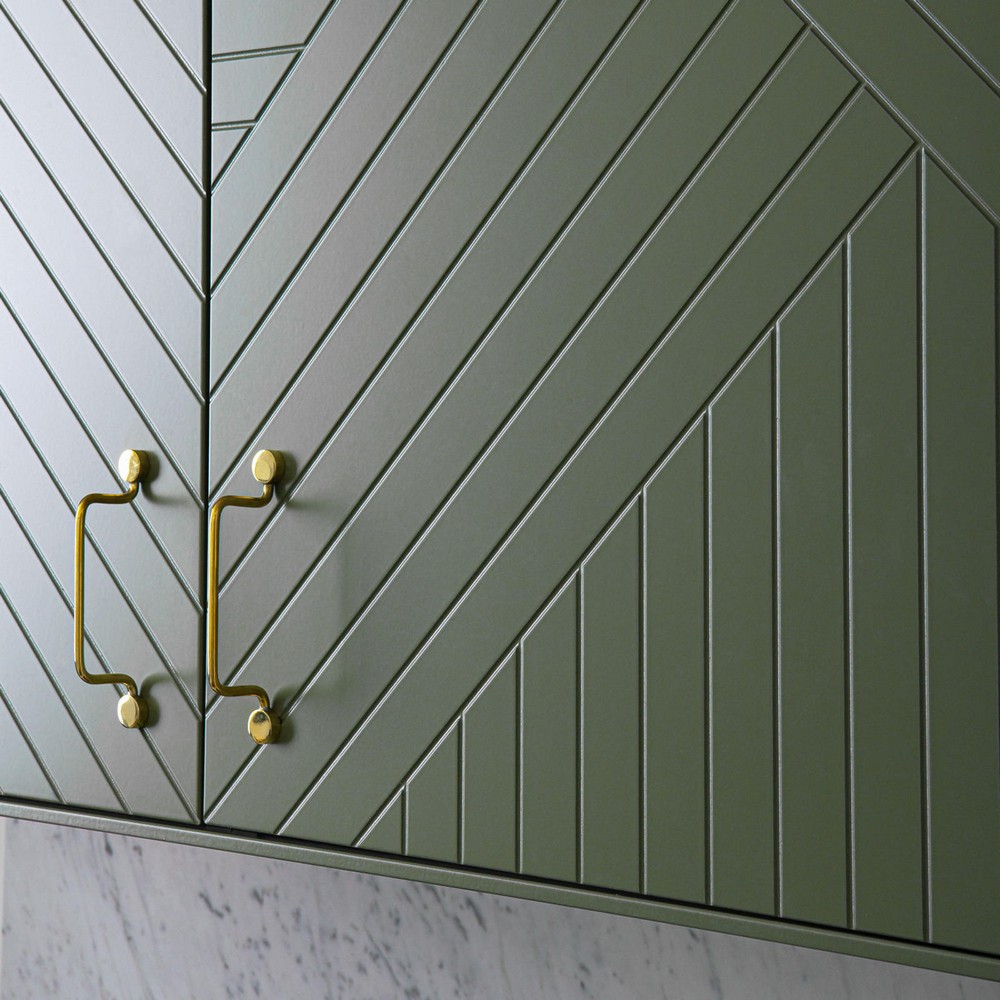 The semi-circular hammered cabinet handle by Joseph Giles is handmade with luxury solid brass. Available in an array of sizes and plated finishes, each statement hammered handle is created using tooling applied by hand, ensuring no two are the same for a unique flair. The handles are supplied as single items with solid brass M5 fixing bolts in a matching finish.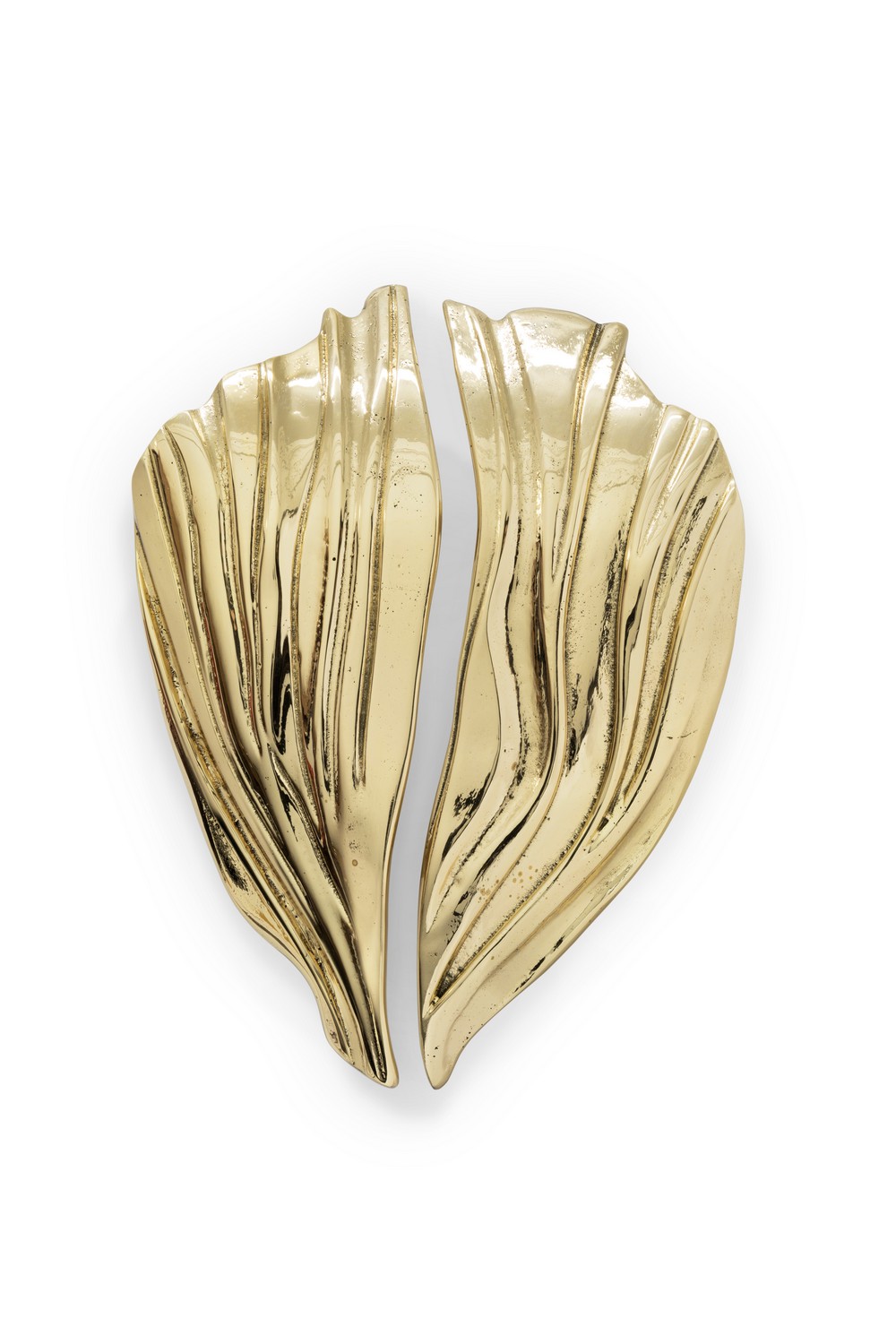 Just like the Scale of the Carps, the Karpa Handles are bright and shiny, becoming an eye-catching complement to any cabinet design. In awe of the Carp symbolism, PullCast created this piece as an idea of persistence, courage, and strength, essentially, an accessory with meaning in interior design.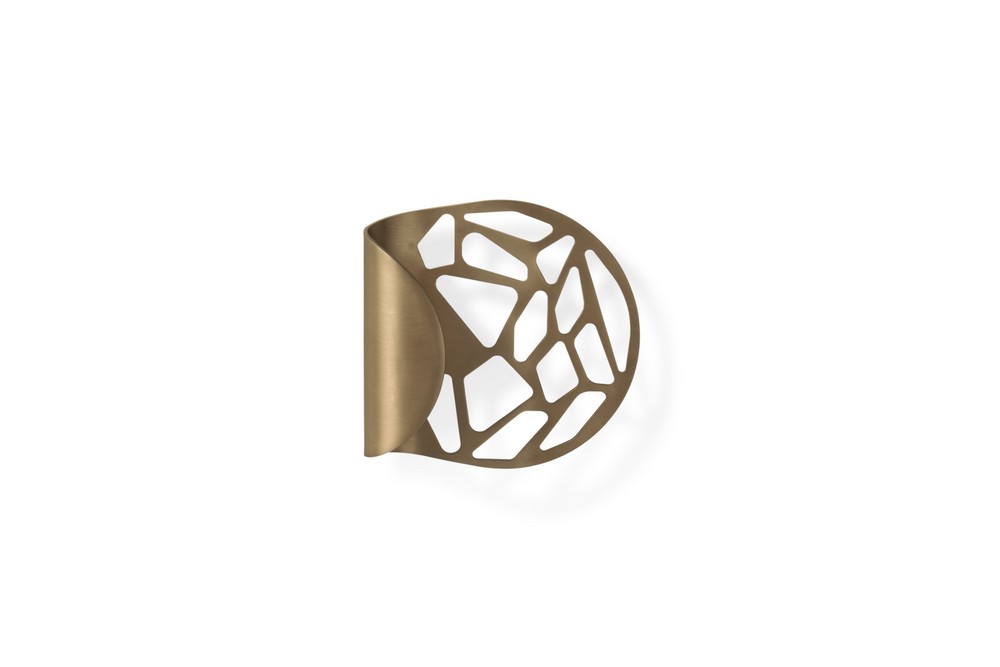 This exquisite cabinet handle portrays the diversity and complexity of a metropolis. It highlights a noble and rich scheme further enhanced by brass details, becoming the ideal hardware that complements dark-toned cabinetry, sideboards, and door designs.
Deeply inspired by Japanese culture, Baruka is meant to represent this country's century-old culture and customs and thus became a simple yet detailed hardware piece that reflects old crafting techniques and traditions. Furthermore, this hardware design highlights an architectural brass silhouette that becomes the perfect complement for dark-toned door designs!
Nova bar handle by Armac Martin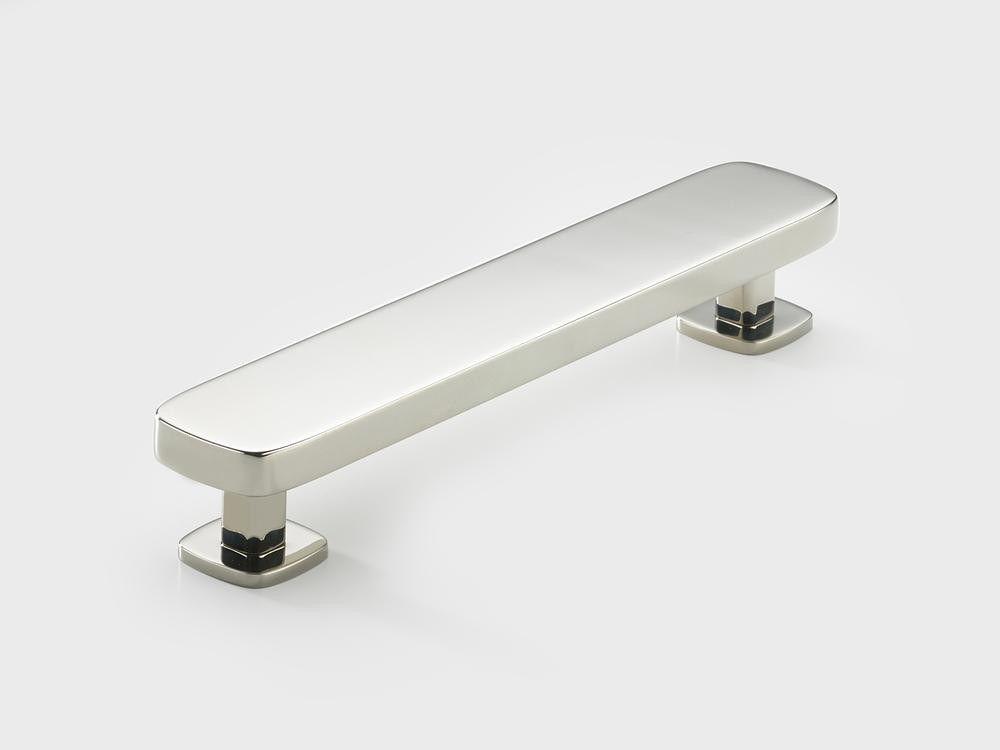 Forming part of the Nova collection. This solid-brass machined and assembled handle is available in two sizes and are perfectly suited to all kitchen, bedroom, and bathroom cabinetry.
The black nickel hues found in Onyx grant it a sleek and masculine aesthetic that is both modern and timeless. This exclusive decorative hardware piece is further enhanced by the presence of Cubic Zirconia crystals that certainly will add an extra layer of elegance to any style of interiors.
E.R. Butler Butterfly Handles by Kneen & Co.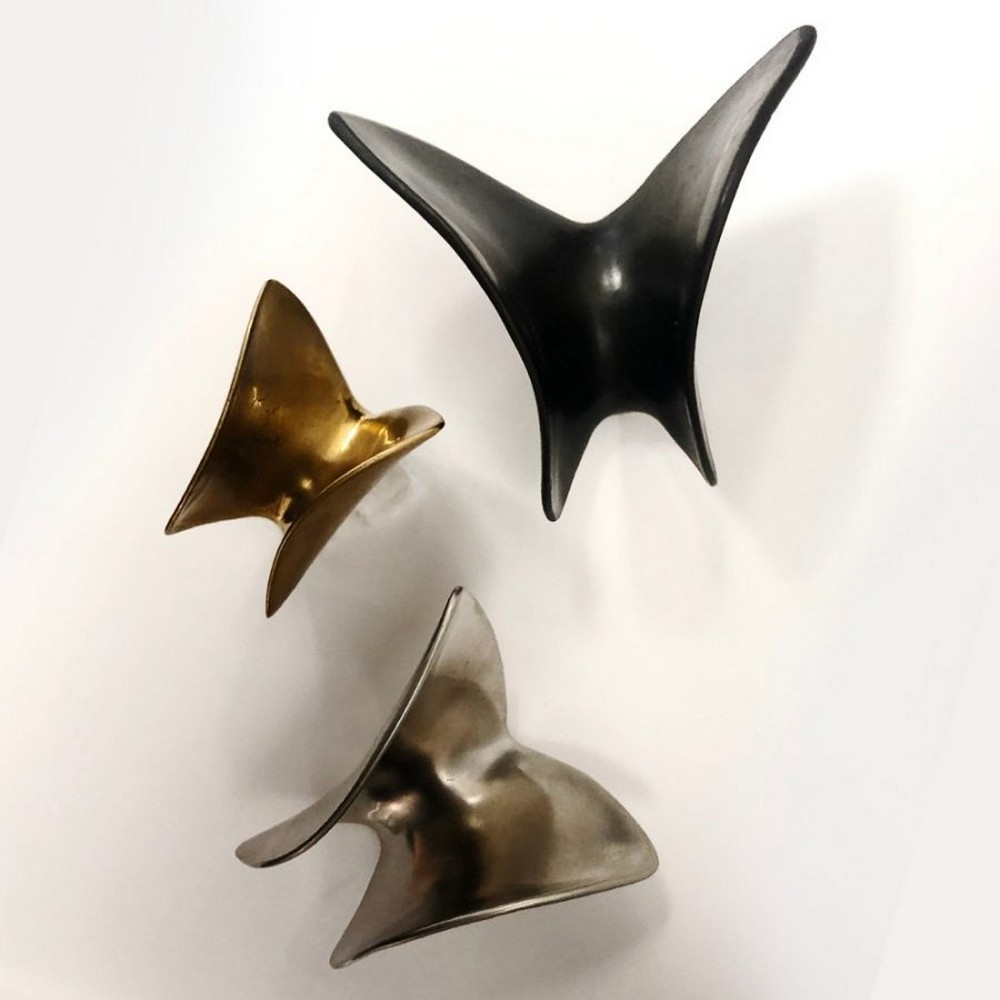 Introducing a playful twist to interiors the Butterfly Pulls were designed by Ted Meuuhling for Kneen & Co. These handmade designs were conceived with a single sheet of metal in order to emulate the organic shape of a butterfly in flight.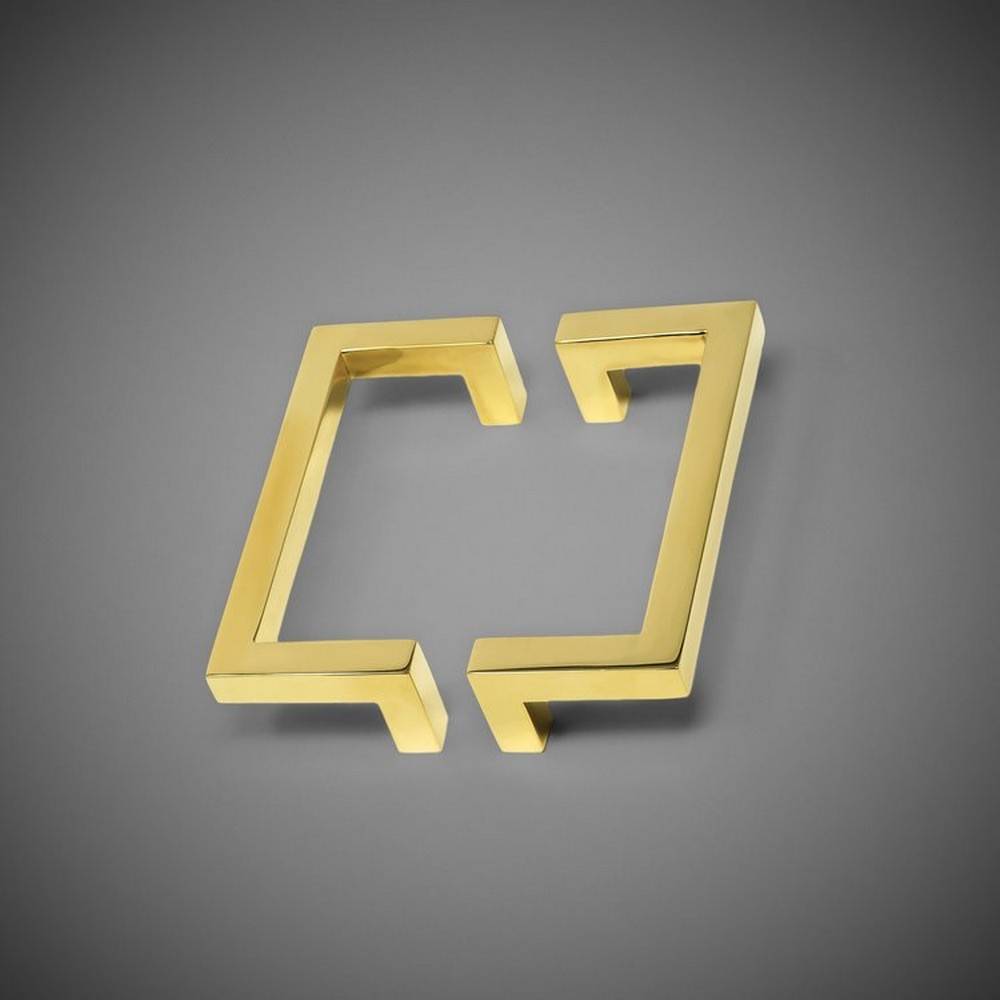 Shown in polished brass, unlacquered, this complementary cabinet handle is best suitable for a kitchen or bathroom upgrade.
If you want to discover more about the exclusive and luxurious world of PullCast and our elegant collections of decorative hardware, then feel free to follow us on social media: Facebook, Pinterest, Twitter, Instagram, Linkedin, and Youtube!