Top 10 Best Interior Designers In Beijing ⇒ Not only the capital of China but also one of the design capitals of the world, Beijing, a city that is constantly changing, certainly plays an important role when it comes to interior design and architecture world. Whether you're looking for inspirations and ideas to decorate your new home or simply looking for the best interior designers in this city, we have gathered a list of Top Best Interior Designers In Beijing. Check this amazing list that PullCast Blog prepared for you and get inspired!
Top 10 best Interior designers in Beijing
AFFD Design Firm
Founded in Beijing, China by the class-level indoor architect Steve Gao, AFFD Design is a design management company integrating planning and architectural design, ecological landscape design, human interior design, and soft decoration design. Born out of the China Architecture Design Group Zhubang Design Institute, it is composed of architects and engineers with rich practical experience and international perspectives. AFFD Design Firm is committed to finding breakthroughs and inspirations in the complex and redundant state of the city, providing design solutions that combine the spirit of the times with the modern oriental temperament, and achieves excellent results in the fields of residences, industrial offices, commercial design, and recreation real estate.
An
An is an interior design studio established by Wang Yanwei from China and Claudia de Sousa from Portugal. Thanks to the diverse cultural backgrounds of these two distinguished founders, an Interior Design with international perspectives offers clients premium designs with Chinese and Western design aesthetics, which meet the need of modern lifestyle but also contain the distinctive feature of Eastern and Western-style.
ARCHSTUDIO
Established in 2010 and based in 798 Art Zone, Beijing, ARCHSTUDIO advocates maintaining a harmonious balance among human, nature, history, and commerce in design practices pursues the essence and true way of design, controls the whole process from concept to construction, and strives to create quality and emotional spatial environment that is based on the contemporary era and embraces future. Currently, the Studio mainly focuses on architectural design in a natural context, urban architecture renovation & transformation, and upgrade of consumption space, etc.
COVASTA
COVASTA are high-end home products and project suppliers. The top interior designers mission is to provide customers with timeless design and value-for-money products.

GOLUCCI INTERIOR ARCHITECTS was established by Taiwanese Designer Lee Hsuheng in 2004. Their highly motivated and qualified designers fully recognize the importance of professional acumen. Each project is conceptualized and developed by their experienced design team. Over the years, the works have included a wide range of Clubhouses, Hotels, Bars & Restaurants. Their approach to management ensures a high-quality end product and we express the essence of creative ideas to the best benefit of the clients.
Half way to go from the 
Top 10 best interior designers in Beijing
Luo Yujie
Luo Yujie Studio is committed to creating more durable, friendly, and quality space through creative thinking, craftsmanship spirit of devotion, and caring for nature.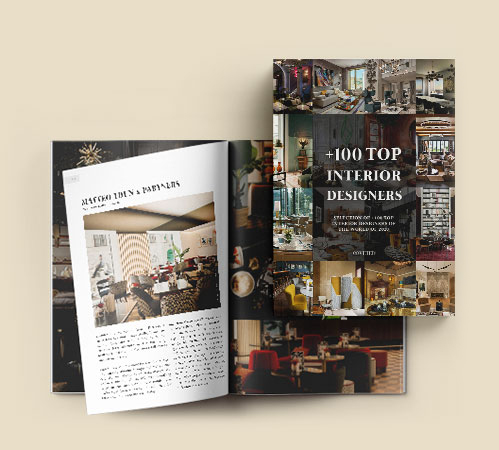 Meng Ye
Meng Ye's design team is devoted to providing unique high-end residential space for the elites in China, advocating a changeable and innovative design style. In Beijing, Shanghai, Shenzhen, Chengdu, Sanya and Jiangsu and Zhejiang provinces, many private villa mansions, and model rooms have been completed. Meng Ye's works not only provide good social value but also gain a lot of appreciation from design professionals. Meng Ye's design style is changeable with each work reflecting the designer's interpretation of " beauty " appropriately. Therefore, Meng Ye has won numerous space design awards all over the country and also has presented as a judge in many decorative design awards.
Steve Leung
Steve Leung, a leading award-winning architect, and interior designer established his first architectural and urban planning consultancy in 1987, which was then restructured to Steve Leung Architects Ltd. (SLA) and Steve Leung Designers Ltd. (SLD) in 1997. The company specializes in leading architectural and interior design projects, catering to the needs of rapidly growing China and international markets. Steve Leung Designers Ltd. has branch offices in Beijing, Shanghai, Guangzhou, and Chengdu. With over 400 highly-calibrated staff including experienced and qualified architects and interior designers, the company is now one of the biggest interior design consultancies in Asia.
WINGCASA 
WING CASE is unique among many design brands because of its unique art perspective in the design industry for several years. Together with the aesthetic of "Made in Italy", the top interior designers introduce pure Italian home furnishings into your home, access to high-end residential spaces customized by the Chinese elite, and integrate art and life.
Xingpeng LI
Xingpeng LI is a Chinese interior designer and the founder of Wuming Interior Design Studio. The top interior designer advocates the concept of "Travel inspired Home Design" design and strongly initiate that take the natural elements of the journey to our life.
Beijing Blue Morning International Home Decoration Co.
Beijing Blue Morning Home Decoration Co., Ltd. was formally established in 2006, pursuing the art of life, striving to create a collision of taste and perfect passion, bringing the world's most beautiful home culture to Chinese consumers, and leading China into the era of pure high-end home furnishing.

Easy Home Interior Design Co.
Beijing Easy-Home Interior Design Co., Ltd. makes it her duty to drive the design of living space of Chinese people all the time, mainly involving in the interior design and furnishing for tenements and ancillary clubs. Time flies, she has created her own style and language, keeping pace with the world's fashion.
Voglass Decoration Group
Voglass Decoration Group counts with a team of 700 high-end designers that work in a huge number of areas for all the studio's projects. The studio work for both residential, commercial, and contract projects.
HBA Beijing
HBA is a Global Business with a Focus on Local Services. HBA's international presence, depth of experience, and detailed industry knowledge enable its designers to identify interior design trends at their source, make definitive predictions about new directions and innovations, and influenced sign standards at a global level. HBA's ultimate objective is to add value, raise standards and enhance the brand of a project's owner and operator.
Yang Design
Yang Design is a world-renowned large-scale creative design enterprise, focusing on the interior design of international high-end brand hotels. Founded in 1997 by Mr. Yang Bangsheng, a well-known hotel designer in Asia-Pacific, it has gathered more than 500 design elites from around the world and has achieved outstanding results in the field of international hotel design.
Studio Stay by Eric Tsay
Studio Stay is an innovative design-oriented studio focusing on creative thinking and original design elements. Incorporating artwork and interior design components into a space shaped by an organized spatial layout that is both functional and stylistic. The design style varies from clean and elegant; modern and eclectic; luxury and calm. They are all based on each project's unique conditions and program requirements, therefore creating win-win design works for the clients and Studio Stay.
Studio HBA Beijing
Studio HBA is a young, growing, dynamic brand within the HBA group. Beyond the 50 years of experience and knowledge that epitomizes the global HBA Brand, it is our extensive and diverse team of talented designers that contribute with passion to Studio HBA. The collective design resources afford the luxury to commence projects quickly and with complete flexibility. They have the advantage of building tailored teams that will be suitable to your individual needs and design aesthetic.
Woods Bagot
Woods Bagot's design expertise is underpinned by highly collaborative leaders who span sectors, disciplines, and global markets, directing dynamic design teams to deliver People Architecture.

MAXK Interior Design Consulting Co.
Founded in 2002, MAXK is one of the most creative and experienced international interior design teams in China, with cooperative studios in Italy, Bangkok, and Hong Kong. Their interior design projects cover hotels, villas, clubs, restaurants, and creative offices. To give each project space a unique design soul and artistic temperament is the philosophy that the firm has always followed.
Louvre Casa
Louvre Furniture Co., Ltd. is affiliated with China's home industry leader enterprise -Louvre Furnishings Group, located in China's furniture business capital, Lecong. Founded in 2007 and through 12 years of accumulation, the company has been a pioneer in the field of high-end home art.
Did you like our article Top 10 Best Interior Designers In Beijing ? Let us know!
Discover the exclusive and luxury world of PullCast and dive in our amazing and elegant list of decorative and architectural hardware products. They will help you elevate and transform your home decor or your interior design project into a unique experience! For more inspiration regarding decorative hardware, follow us on Facebook, Pinterest, Twitter, Instagram, Linkedin, and Youtube!