Travel Inspiration For Perfect Interior Design  – Traveling is the best inspirational element of your life. Decorate your home with travel accessories, that's a great way to be inspired every day in your dwelling, even though your vacation has ended.
Rio De Janeiro
Rio de Janeiro has been a popular travel spot since the 1920s due to its location on the East Coast of Brazil and therefore having great beaches with warm Atlantic water. It is the only city to have its own national park and is known for its stunning tropical forests and wildlife. Now that summer's coming to the South Pole you can definitely enjoy the amazing weather of Brazil and have a luxurious and relaxing vacation and be inspired by this amazing place.
SEE ALSO:  Travel Season: Rio de Janeiro Luxury Guide 
Rio de Janeiro Inspired Pieces
PullCast reunited, in on just collection, some of the marvelous of the ocean, honoring the beauty of the ocean life. These hardware pieces are the ones that you will need to get some Rio de Janeiro-inspired decor.
Discover some of the most stunning pieces to take of you travel a little of Rio de Janeiro inspiration.
A sea is a place where wondrous, fascinating creatures of magnificent and fascinating design roam, assuring beauty. Inspired by the vastness of starfishes, Linckia is a range of graceful furniture drawer handles entitled to create a sculptural scheme in your furniture designs.

The ocean is wide and wavering, keeping unique and beautiful secrets. Dipped in blue waters, their Codium furniture drawer handle is delicate and authentic, a fetching detail to any drawer, cupboard or wardrobe, for cabinet hardware.

Sonoran door handle celebrates the beauty and uniqueness of the world's most known desert by providing high character and magnificence. Empower your cupboards, sideboards, cabinet furniture designs with authentic hardware design.
Inspired by the wonderful sea creatures, the Turtle furniture drawer handle is an elegant décor solution for ocean-themed design projects. An excellent opportunity to mix and match our unique cabinet hardware solutions in your furniture designs.
Dubai
Dubai is, without a doubt, one of the most luxurious cities in the world. Famous for both its natural landscapes and coastlines as well as its man-made wonders, such as the Burj Khalifa, the tallest building in the world, Dubai is the perfect vacation spot for those with a taste for the finer things in life. Find out some of the best Dubai Inspirations for a perfect interior design.
SEE ALSO: The Ultimate Dubai Luxury Guide
Dubai Inspired Pieces
If you liked Dubai so much as we like, certainly, you will love to take some of your travel to your home decoration. Using some travel-inspired pieces is a good idea for a luxury decoration that will remember your trip to Dubai.
PullCast selected some of the most marvelous pieces that can make that you are at home while, at the same time, you feeling like you are on your Dubai travel.
The inspiration behind the design of this remarkable jewelry hardware design takes on back to the Celtic culture and myths as it was inspired by Belenus, the Celtic god of the sun, who according to legend possessed "the Invincible Spear". Following this ideology, the Spear door pull was made to last and highlights a silhouette in polished brass and Nero Marquina marble, making quite a powerful statement in any main door in which it is placed.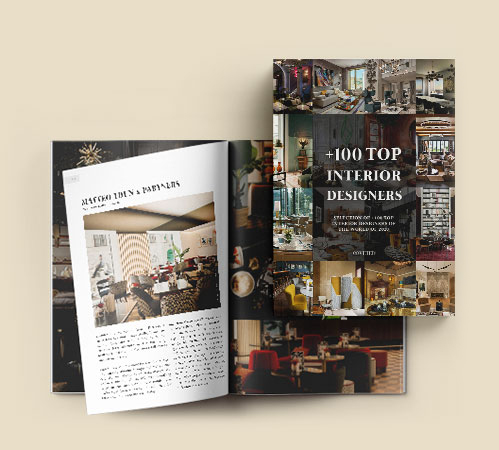 Our inspiration was drawn from the very uneven texture of the bark pine tree, known by its endless evergreen. Honoring the past and the roots but evoking prosperity, this distinguished Door Pull enables you to create a sculptural scheme in your furniture designs.

For any major metropolis, beauty is a precious backdrop even to appreciate things from afar. Skylines are the city's profile, an iconic symbol, and just like our furniture door and drawer handles, create a silhouette when set in context. Mix and Match your designs with the Skyline Cabinet and Door Hardware.
New York
New York is the most appealing during the colder months of the year. Whether you want to see the snow falling on Times Square for Christmas or you just want to experience the busy lifestyle of this city, New York has some luxurious spots that will guarantee you a memorable trip.
SEE ALSO:  Travel Season: New York Luxury Guide 
New York Inspired Pieces

Take the luxury from New York with you and add a new yorker touch to your house decor. Discover with PullCast the best hardware pieces inspired on an amazing trip to New York.

Full of distinction and luxury, Noveau's approach is immersed in modernity and fluidity. Portraited in this organic shape full of refinement, consider the whole element, inside and out with this hand-cast polished brass drawer handle.
SEE ALSO: Best Interior Design Projects In New York

Inspired by the astonishing beauty of Mother Hearth we present you Fungi, a furniture drawer handle immersed in fine textures and organic structure. The perfect add-on to your furniture designs.

Did you like our article Travel Inspiration For Perfect Interior Design? Let us know!

If you want to discover more about the exclusive and luxurious world of PullCast and our elegant collections of decorative hardware, then feel free to follow us on social media: Facebook, Pinterest, Twitter, Instagram, Linkedin, and Youtube