Inside the World of Axel Vervoordt – Known as the maestro of minimalism and his belief in Wabi, an ancient Japanese philosophy, Axel Vervoordt's design, and antique empire is marked by unique decor that cements an organic approach to design, fusing nature's elements with respect to its existing environments. His finesse for earthy hues and soft-toned interiors exude a palpable sense of harmony, combining modern designs austerity with an acknowledgment of time.  Vervoordt's business now consists of interior design practice, and antiquaire, a private foundation, as well as art galleries in Antwerp and Hong Kong.
Read More: DIMORESTUDIO – Spaces in Transformation at Maison et objet 2020
Vervoordt, whose clients include Robert De Niro, Kanye West, Bill Gates, Sting, and Calvin Klein, has perfected the ability to create environments that look found, not made. His work shows that he admires the ephemeral and raw imperfections found in each object. Let's take a look at some of his most iconic projects.
12th-Century Belgium Castle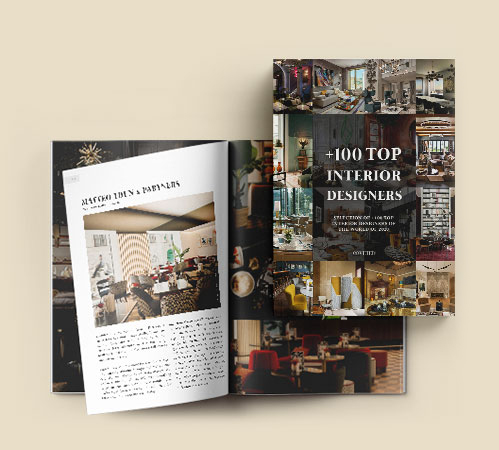 His keen eye and penchant for beauty becomes more prevalent when looking at Kasteel van's-Gravenwezel, Vervoordt's twelfth-century Belgian estate, a castle set in a 62-acre park surrounded by vast orchards, which was restored in the 1980's alongside his wife May with reverence to the building's history
Artworks range from archaeological Egyptian stone vessels and Chinese Sung dynasty Buddhas to Renaissance bronzes and contemporary paintings by the world's most sought-after artists.
Under the Vervoordts' tenure, the castle has once again taken on a sense of magic and wonder, with new energy provided by its owners' ever-evolving collection of art and furniture, as well as their individual approach to interior design. For the two, this twelfth-century estate is more than a home; their creative world. A place where they are able to get away and revel in the property's harmony.
Read Also: Where To Shop – The Best Luxury Showrooms In Hong Kong
Axel Vervoordt Gallery Hong Kong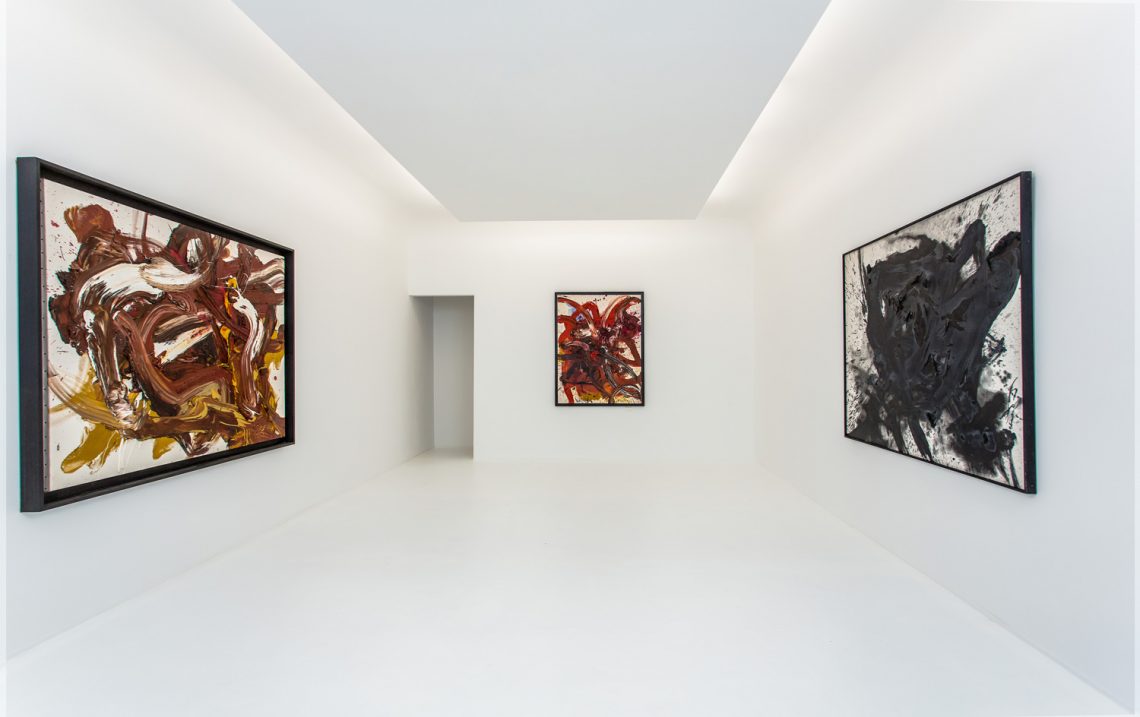 The Axel Vervoordt Gallery Hong Kong is an extension of the existing gallery in Antwerp.  It offers a complementary program of specially commissioned works and will be an important platform for internationally renowned artists to participate in the radically-changing art scene in Asia.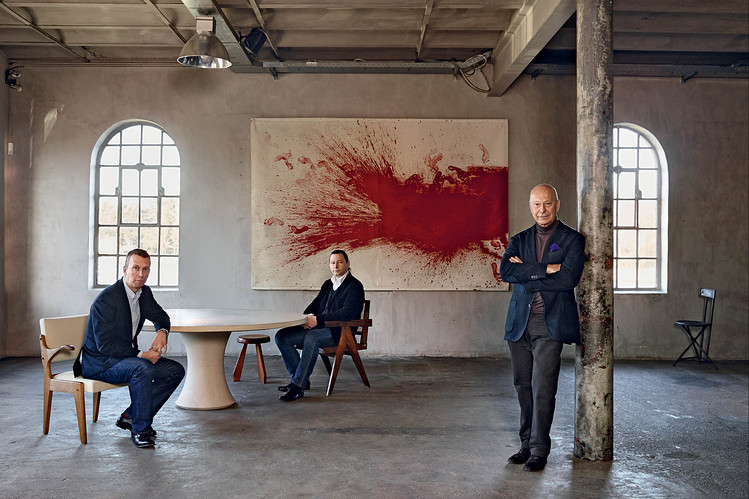 Since the 1970s, Axel Vervoordt has developed a strong interest in Eastern philosophy, directly feeding into the spirit of the company, which has the ambition to create a dialogue between East and West. As a result, the gallery has naturally worked with a broad range of artists who tend to explore concepts of void, universality, or infinity.
See Also: Celebrity Homes – The Houses of the Kardashian-Jenner Family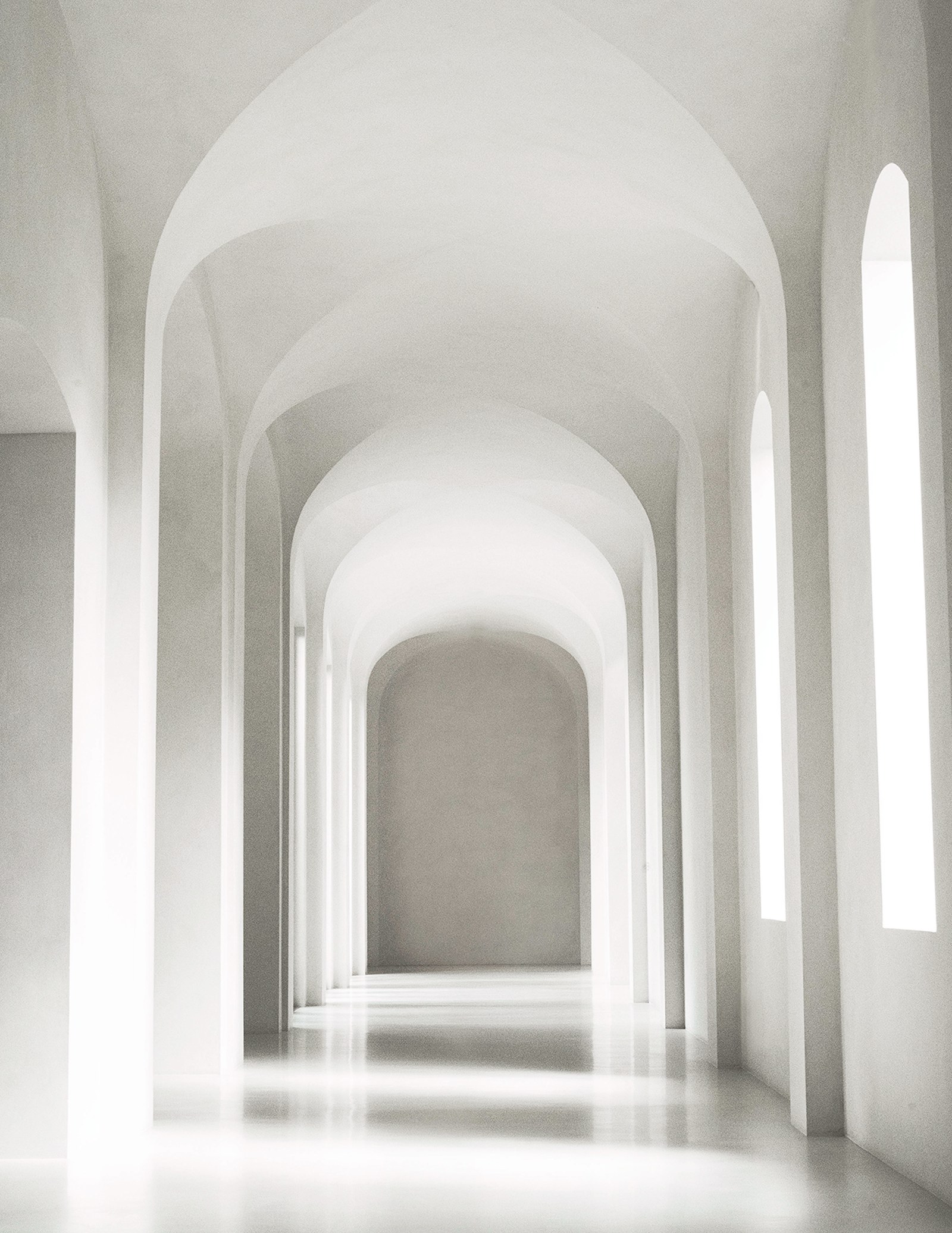 This project is a story of probing and passion: bought in 2013, the Kardashian West family together with Vervoordt (and with the input of more interior designers) spent 6 years in the metamorphosis of the house from suburban McMansion to futuristic Belgian monastery. The initial attraction for the musician and the designer was centered on a signature Vervoordt design—a Floating Stone table with rounded edges that seemed to encapsulate the seductive simplicity and wabi-sabi aesthetics that pervade the designer's oeuvre.
In practical terms, the best way to describe the house is by Kanye's words: "The proportions are the decoration" since the house is the epiphany of minimalism and echoes a luminous, off-white plaster color scheme and accented with other pale natural materials.
The furnishings kept to a bare minimum, consist mainly of Vervoordt's characteristically subtle designs accompanied by sympathetic creations by the likes of Royère and Pierre Jeanneret.
Read Also: 8 Jewelry Hardware Designs to Add an Exclusive Vibe to Your Home Decor
If you want to discover more about the exclusive and luxurious world of PullCast and our elegant collections of decorative hardware, then feel free to follow us on social media: Facebook, Pinterest, Twitter, Instagram, Linkedin, and Youtube!
Inside the World of Axel VervoordtInside the World of Axel Vervoordt
Inside the World of Axel Vervoordt>Inside the World of Axel Vervoordt
Inside the World of Axel Vervoordt