DIMORESTUDIO – Spaces in Transformation at Maison et objet 2020 –  Founded in 2003 by ​Britt Moran and Emiliano Salci, DIMORESTUDIO is one of the Europes and Italian most fascinating and renowned interior design firms, collaborating with fashion houses like Hermès, Bottega Veneta and Fendi. The Duo was present at Maison&objet to discuss and share their knowledge of the multidisciplinary craft of design, décor, trends, and art. world of interior design.
Read More: Luxury Hardware: New Earth Collection Jewelry Hardware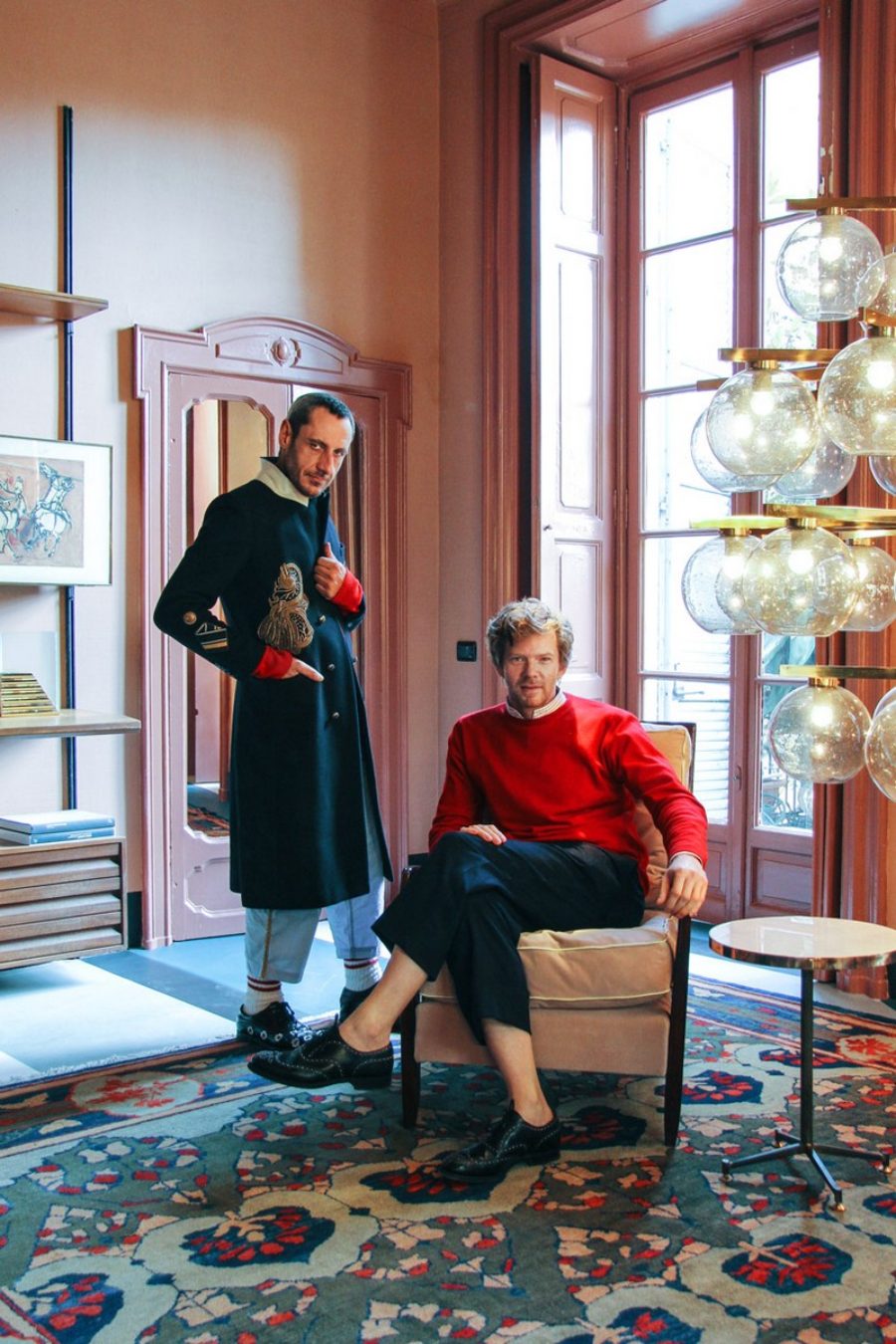 Britt Moran and Emiliano Salci, founders of Dimore Studio. Photo by Danilo Scarpati
The Dimore Studio has built a name for their interior design studio, and are known for their complex mixture of historical periods and unexpected choices. Their decadent aesthetic of jeweled tones, distinctive textiles, vintage furniture, and contemporary artwork is always diffusing the message that mixing the old with the new, the modern with the classic is the way to maintain character and style in any project and home.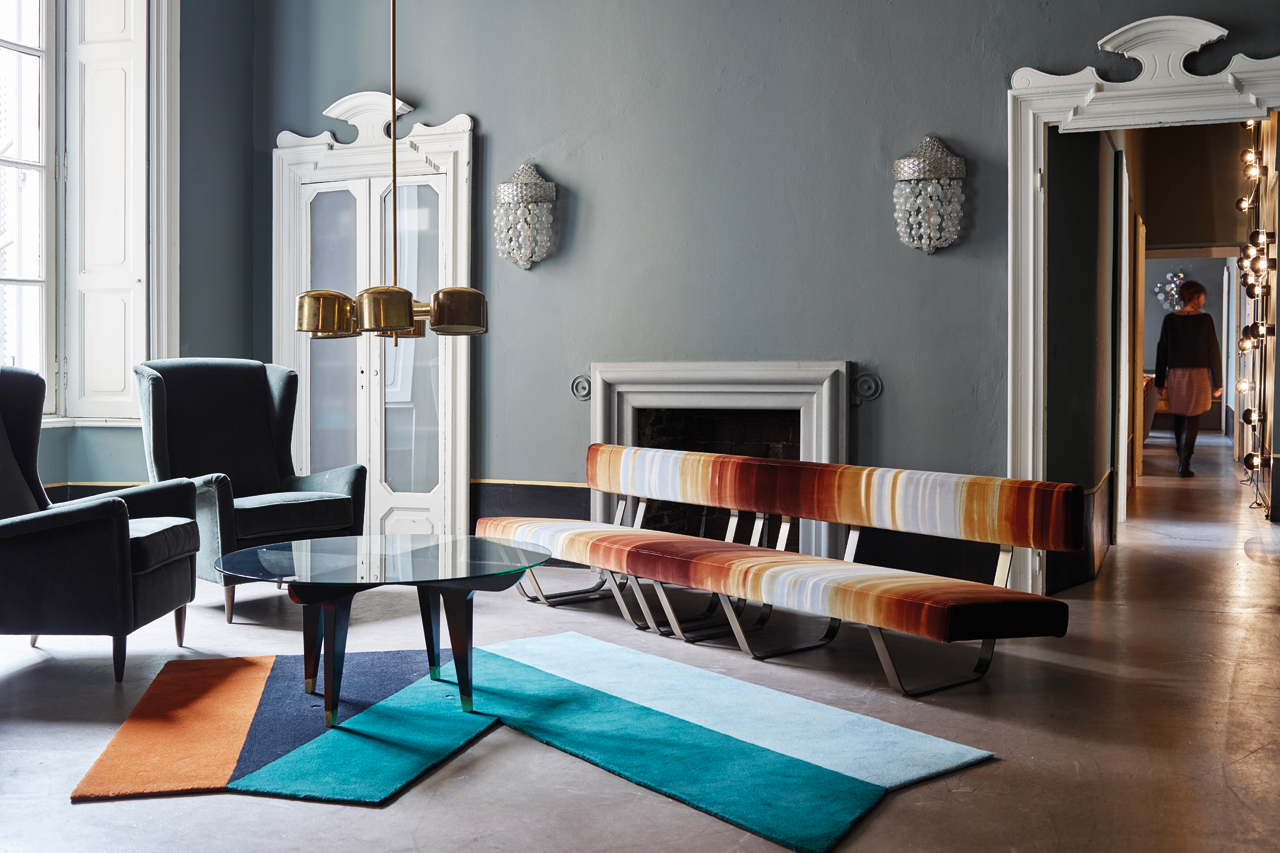 Dimore Studio in Milan
It was with this set of mind that they conducted their interview in the Talks at Maison&Objet 2020, with the theme of Spaces in Transformation, that much reflects they're approach to design. Emiliano and Britt do look back – to the 1930s, '40s and '50s in particular – but not with a sense of nostalgia. As they stated in the conference, there's a way to honor the old without being stuck in the past, and a way to keep innovating without losing the signature design.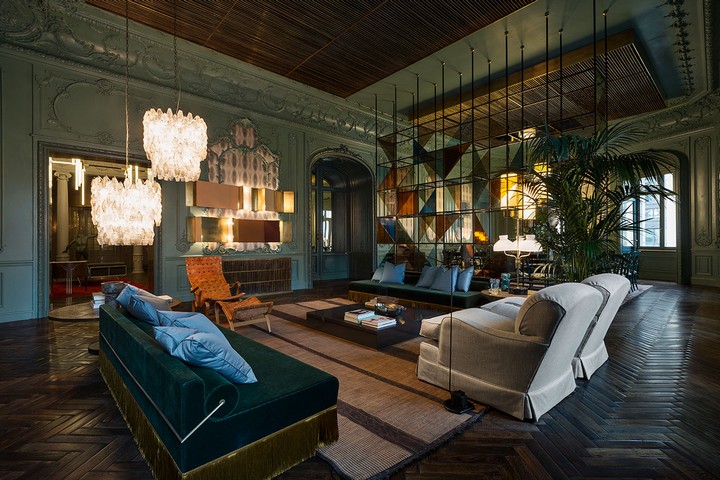 The pair also discussed the amazing dynamic and key to their successful partnership wich is complementing each other with different approaches but respecting and embracing the differences between them, harmonizing distinct, even contradictory, influences. "Emiliano has the right amount of eccentricity, and maybe I have just the right amount of pragmatism" stated Britt.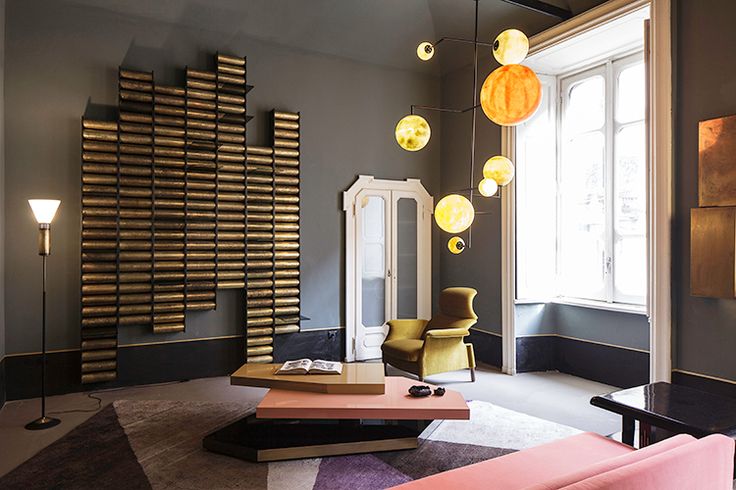 Also, a focal point in the Talk, was their intense curiosity and discovery, having evolved in other ramifications of the interiors business, with the opening of their gallery/home, now exclusively a showroom, in the courtyard of an old building in Via Solferino, in Milan's Brera district. Dimore Gallery allows young talents to exhibit together with vintage and iconic pieces and their goal is to help emerging designers and artists to build their way into success. They also have Dimore Milano, compromising furniture, fabric, object and outdoor collections by the Duo, which just makes sense since both of their families had small furniture businesses.
As for 2020 Trends, Britt Moran and Emiliano Salci, are inspired by older periods, primarily the 70's style, also an influence you can see in their fashion choices. As for the evolution of the 70's period, they believe that softer colors like pastel, grey, or earthy colors are a way to modernize the older époques. In terms of materials, brass and brushed brass, stainless steel and concrete are going to be in, again, softened to create comfortable spaces by the choice of fabric and ceramics. The key is to always have a great sense of color, atmosphere, and ambiance and bring their Italian style that, at the same time, feels very international.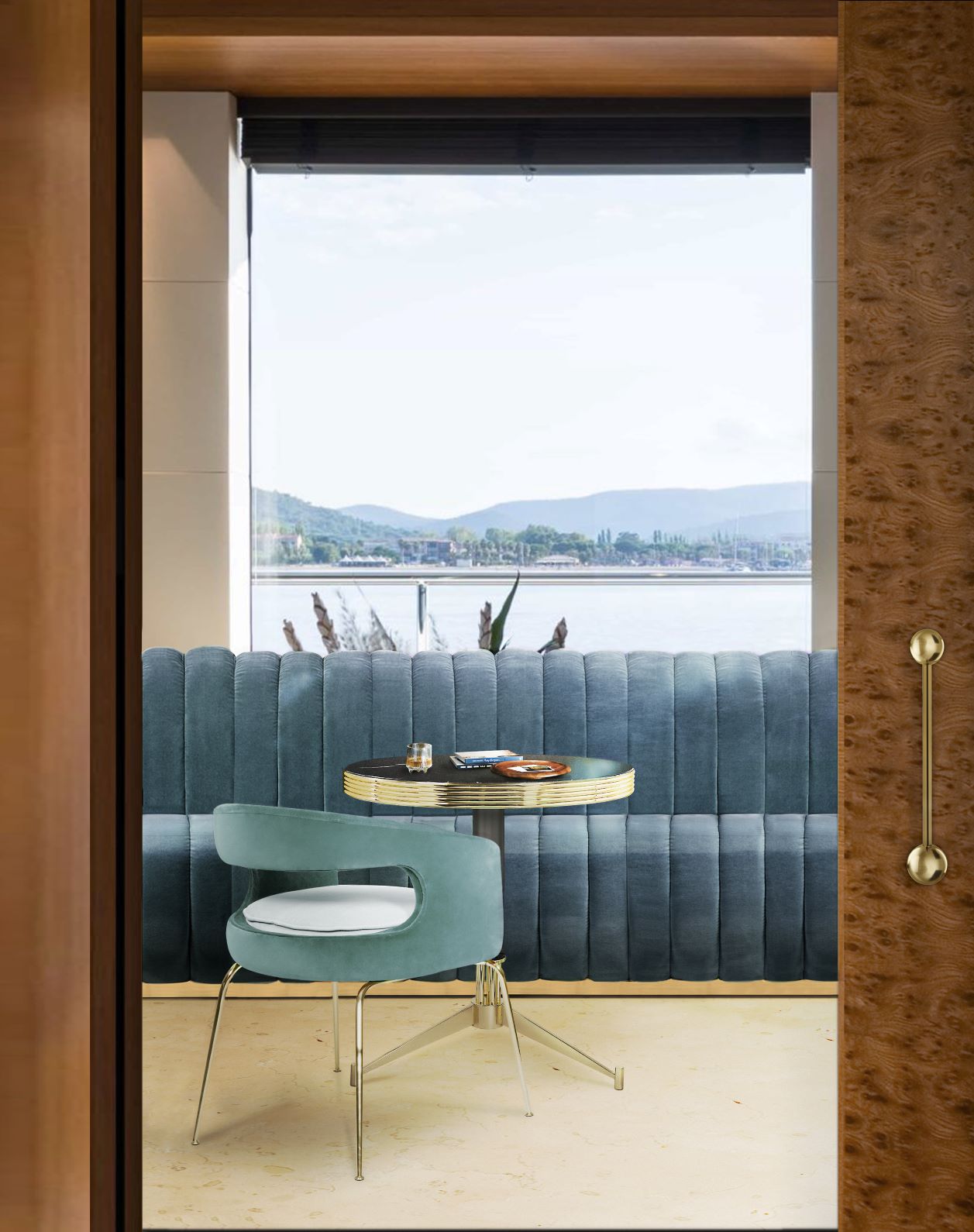 Discover the exclusive and luxury world of PullCast and dive in our amazing and elegant list of decorative and architectural hardware products. They will help you elevate and transform your home decor or your design project into a unique experience! Follow us on Facebook, Pinterest, Twitter, Instagram, Linkedin, and Youtube!
DIMORESTUDIO – Spaces in Transformation at Maison et objet 2020DIMORESTUDIO – Spaces in Transformation at Maison et objet 2020
DIMORESTUDIO – Spaces in Transformation at Maison et objet 2020DIMORESTUDIO – Spaces in Transformation at Maison et objet 2020/strong>
DIMORESTUDIO – Spaces in Transformation at Maison et objet 2020