5 Outstandingly Designed Celebrity Homes to Take Inspiration From ⇒ From a minimalist residence in Colombia to an utterly opulent manor house in Toronto, draw interior design inspirations from some of the most incredibly designed celebrity homes you will ever see that vary in style and aesthetics.
J Balvin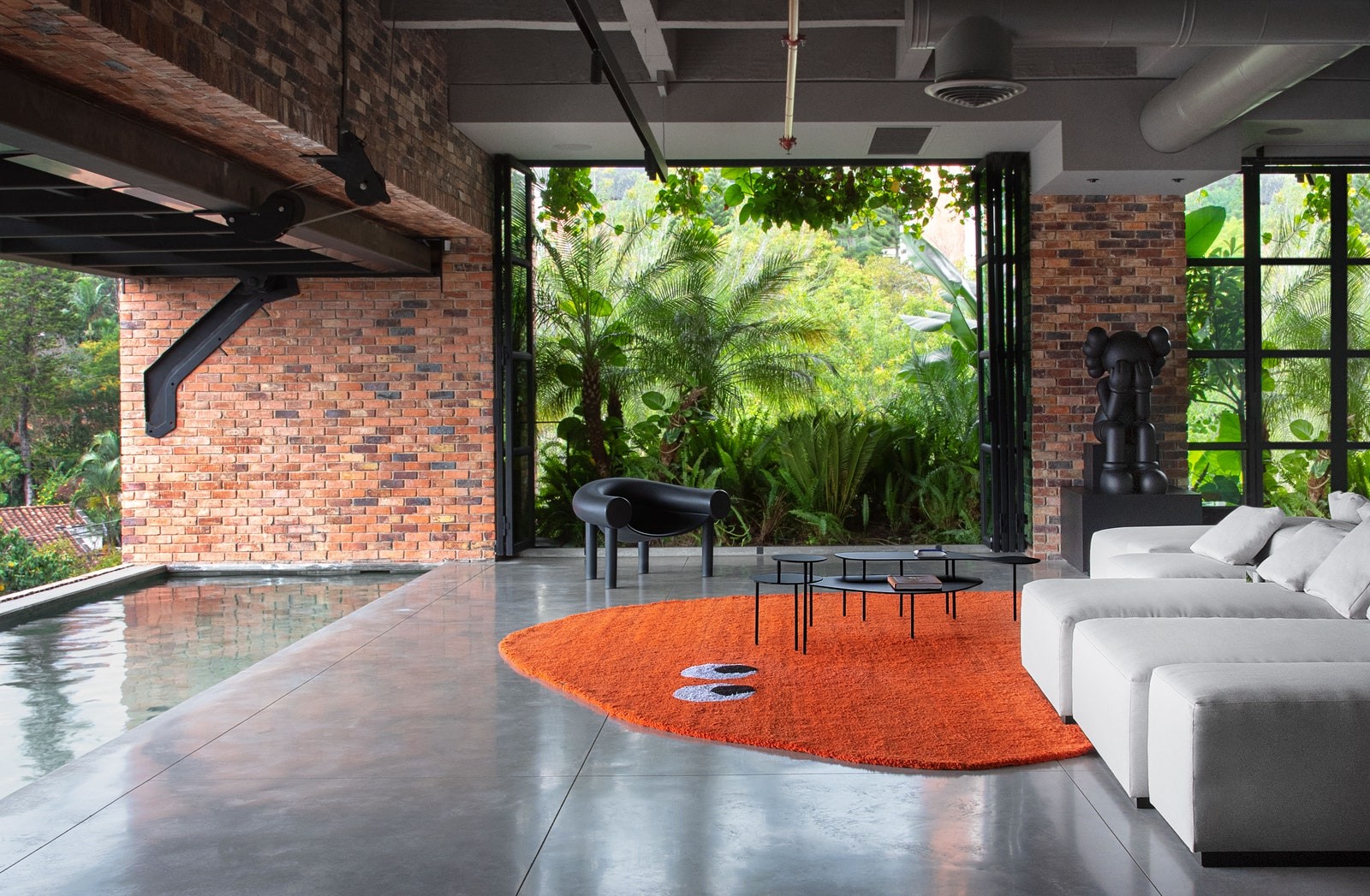 Nestled in a jungle-like landscape, the minimalist-style residence in Llanograde of J Balvin was designed by Colombian architecture firm, 5 Sólidos. This outstanding mansion features plenty of impressive design elements, including detailed artworks, a neutral palette, Bonsai planets, linen doors, among others, all of which offer an overall relaxing environment.
Kanye West & Kim Kardashian
With an assist from Axel Vervoordt and other international design luminaries, such as Claudio Silvestrin, Vincent Van Duysen, and Peter Wirtz, Kim Kardashian and Kanye West transform a suburban California estate into an otherworldly oasis of purity and light decorated with minimal yet sophisticated elements and a pale color scheme.
⇒ Read Also: 5 Fashion Brands that Established Their Own Interior Design Empire! ⇐
Dakota Johnson
Built by architect Carl Maston, Dakota Johnson's mid-century home could certainly be described as a dream house. What makes this residence so special? Its interiors were decorated by Pierce & Ward who granted it a clean and cozy character. celebrity homes
Drake
Perhaps the most ostentatious entry in this article, Drake's manor house in Toronto has no shortage of luxurious features, from playful sculptures to extraordinary lighting installations. Ferris Rafauli was responsible for the decor of the beautiful 50,000 square feet mansion and many design details are reminiscent of the Art Deco movement. All in all, the house was meticulously built with limestone, bronze, and other noble materials.
Jenna Dewan
The actress's Los Angeles home is a perfect example of how to combine comfort and clean modern lines. In addition, neutral colors paired off extremely well with gold plated design pieces. Dewan collaborated with AllModern and Erin Featherston to conceive her new minimalist haven! celebrity homes, celebrity homes, celebrity homes,
⇒ Read Also: Extraordinary Swimming Pool Ideas with Uncanny Design Details ⇐

If you want to discover more about the exclusive and luxurious world of PullCast and our elegant collections of decorative and architectural hardware, then feel free to follow us on social media: Facebook, Pinterest, Twitter, Instagram, Linkedin, and Youtube!
Celebrity Homes to Take Ins