How Hardware Can Complement Styles: Modern Luxury vs Mid-Century ⇒ Sometimes choosing a whole decoration for our house and creating a style line is not an easy task! To create cohesion in the decor, details are the most important and hardware can be the perfect complement! Today we bring you two styles that make your home unique and hardware pieces to complement each style!

How hardware can complement styles?
Modern Luxury vs Mid-Century
The Art Nouveau époque, otherwise known as the Modern Style is a dynamic movement mostly seen in architecture and decorative arts. It was preceded by the Art Deco movement and later on by Modernism.
While many design trends come and go, the Mid-Century style is well-entrenched in today's design vocabulary. This style is a style of interior design characterized by a contemporary, somewhat futuristic aesthetic and an emphasis on function.
Timeless Classic Meets The Casual With Mid-Century Details
 The Charmful House Of Carlo Donati
This house in Saint Tropez is a comfortable environment, where the classic meets the casual without forgetting the luxurious mid-century details present in all areas of this wonderful home. An amazing partnership between  Essential Home & DelightFULL with Carlo Donati Studio.
Discover now how hardware can complement perfectly any style! The Charmful House by Carlo Donati is the perfect example of a mid-century decoration where the hardware makes all the difference!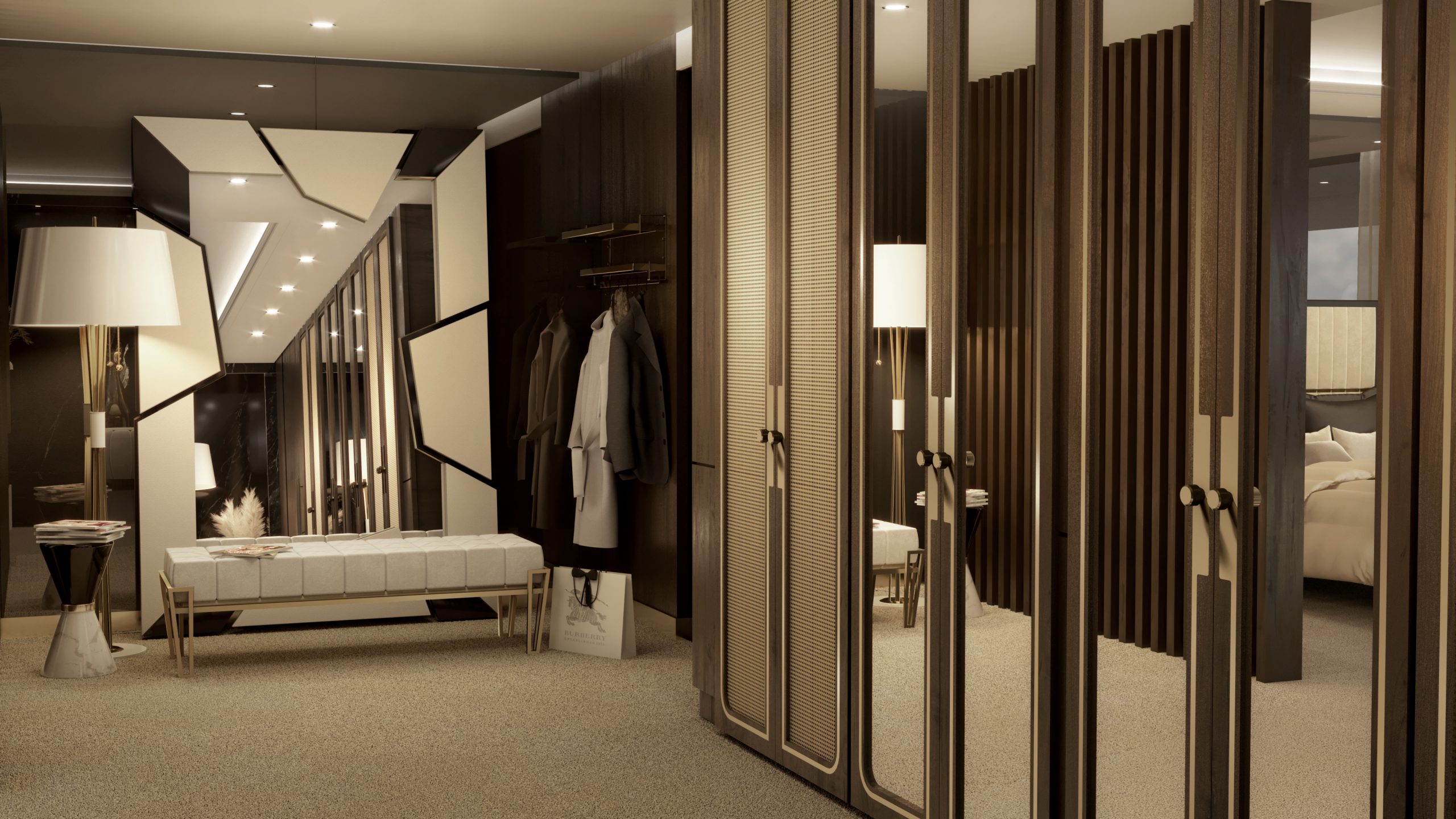 The bedroom of this charmful house is beautifully adorned by the  Monocles drawer Handle of Twist Collection!
Twist was PullCast's response to creating a collection that encompassed both characteristics from the mid-century and the contemporary design styles. Monocles is a stand-out jewelry hardware piece of this collection.
Monocles is a series of hardware whose circular design was actually inspired by one of Essential Home's (PullCast's sister brand) most iconic pieces, the Monocles sideboard, a retro furniture piece that appears to have been taken out of a bond movie, oozing charm and luxury like no other piece.
GET THE LOOK:
Comprised of currently three diverging designs, especially in size, all of the Monocles present a textured character that adds a more dramatic accent and a bit of edginess to an otherwise minimalist silhouette. By virtue of such, Monocles easily becomes the design to mix and match sideboards, cupboards, nightstands, or even desks.
GET THE LOOK:

Modern Luxury
Charla Home By Luxxu
LUXXU's Charla Home represents the most timeless interior design the brand has ever conceived. A signature project, located in Los Angeles, with the presence of Charla's items that are known for their boundless elegance and versatility.
Discover what hardware pieces complement this luxury modern design that is the Charla Home by Luxxu.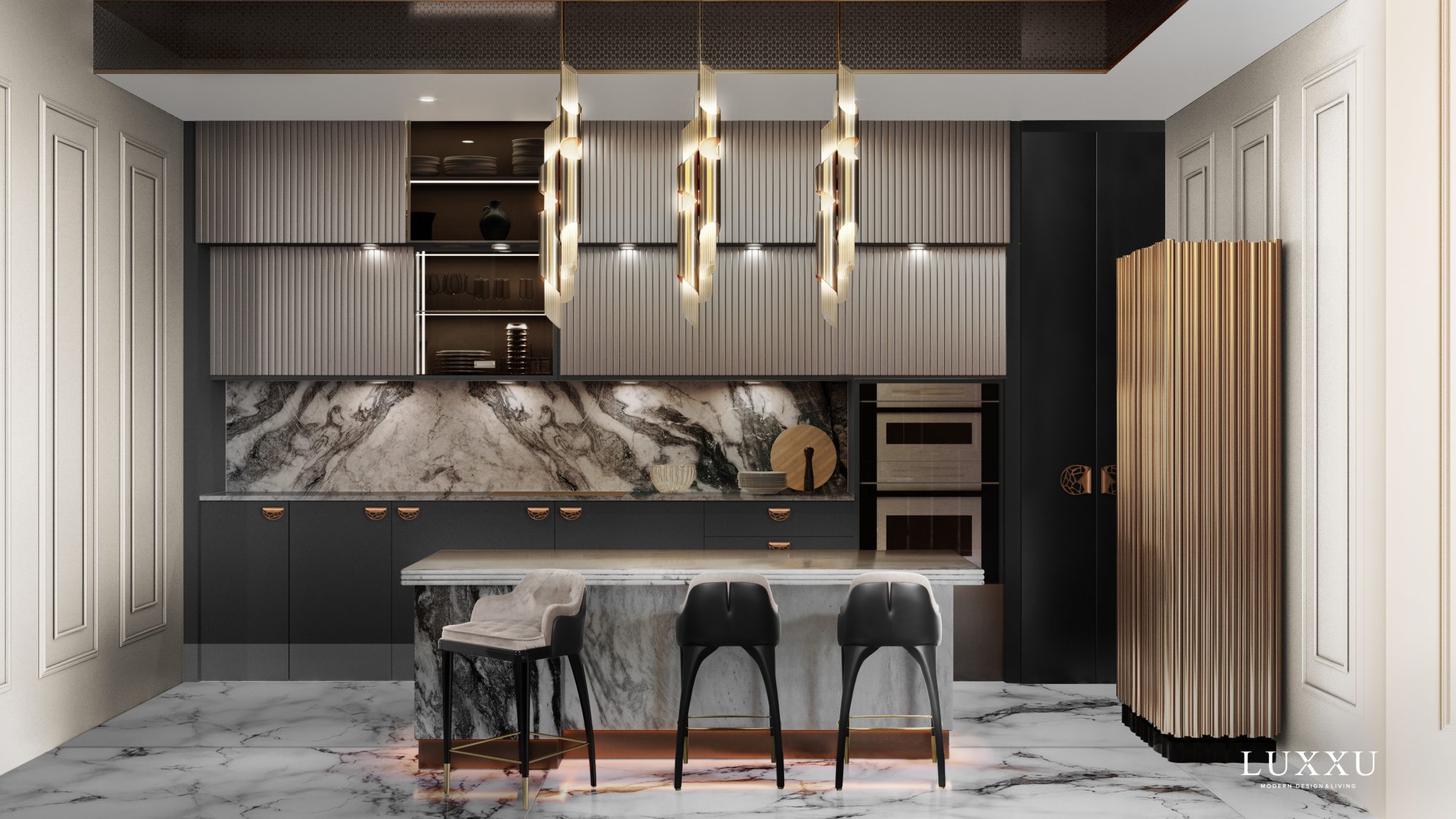 One of the complements of this luxury modern design was the Atlas hardware pieces! In this Kitchen, we can find the two versions of this family.
Atlas is a magnificent piece of Luxury Hardware that was designed to depict the distinct attractiveness of huge cities, a motif that runs throughout our Cosmopolitan Collection.
GET THE LOOK:
The striking style of the Atlas range of fittings makes it the perfect element for drawers and cabinets, drawing attention to the details of your project. It emphasizes the complexity and diversity of people and cultures in the world's largest cities.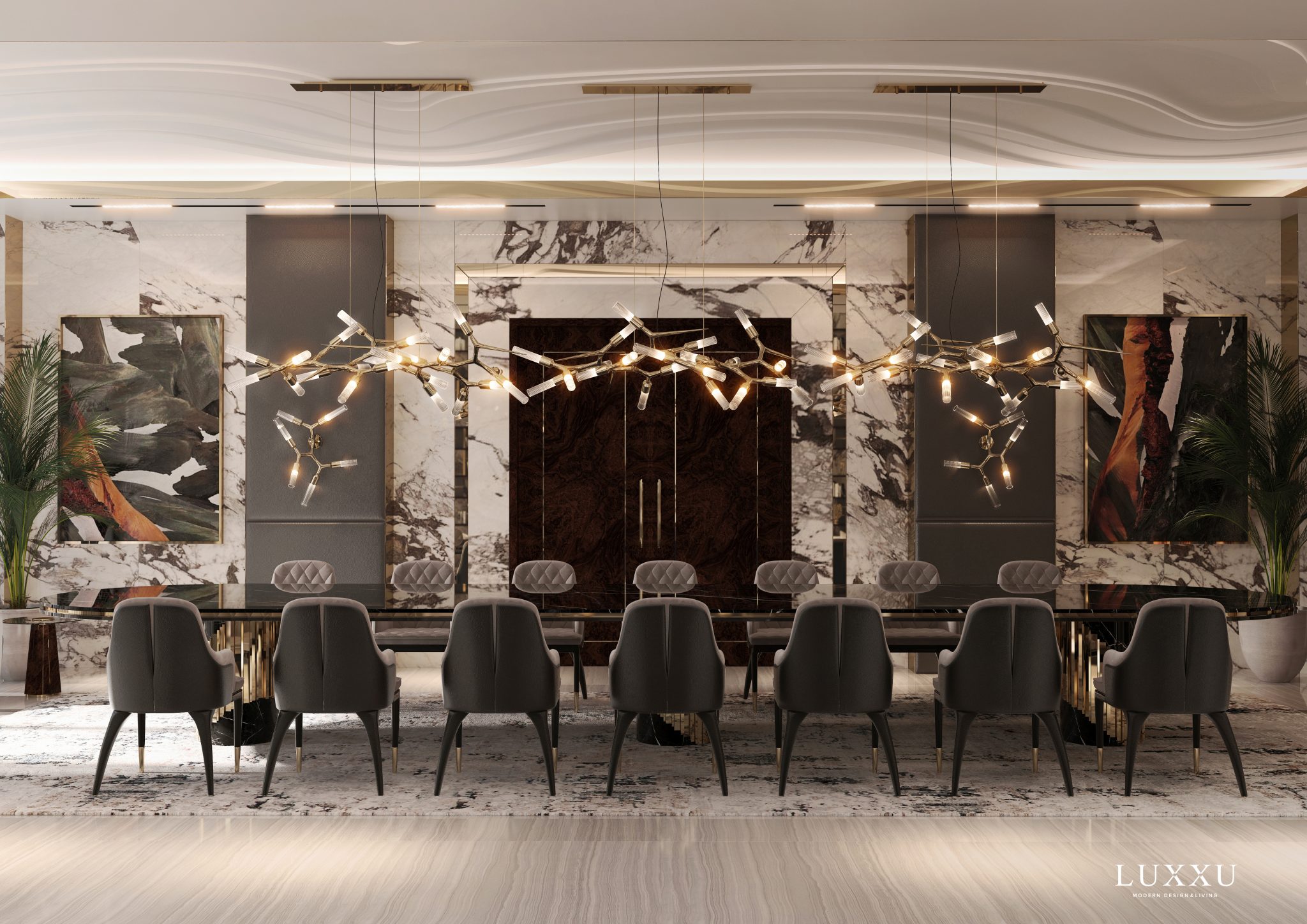 One of the most modern hardware pieces that PullCast has, present in the stunning dining room of this house. The Skyline door pull by PullCast is the appetizer for a truly cosmopolitan experience, creating the perfect modern touch in any door!
The Skyline drawer handles are an amazing example of timeless modern pieces that looks always good and exquisite in living room decor.
How is possible to choose a winner of styles?
GET THE LOOK:
Discover more exclusive pieces like this to adorn your house and complement this decor styles with unique and exclusive jewelry hardware on our website and the online store and recreate this and much ambiance where PullCast pieces shine!
Did you like our article How Hardware Can Complement Styles: Modern Luxury vs Mid-Century? Let us know!
Discover the exclusive and luxury world of PullCast and dive into our amazing and elegant list of decorative and architectural hardware products. They will help you elevate and transform your home decor or your interior design project into a unique experience! For more inspiration regarding decorative hardware, follow us on Facebook, Pinterest, Twitter, Instagram, Linkedin, and Youtube!