Exquisite Thanksgiving Decorations for 2022– At the time when November comes, our eyes always realise the beautiful changes in the season and remind us that winter is around the corner! Next thing you know for sure is that the holiday seasons are here. Today, PullCast will show you some Inspirations to celebrate Thanksgiving day. ★ ★ ★
Cold but vibrant color and texture of the nature is perfect to inspire you!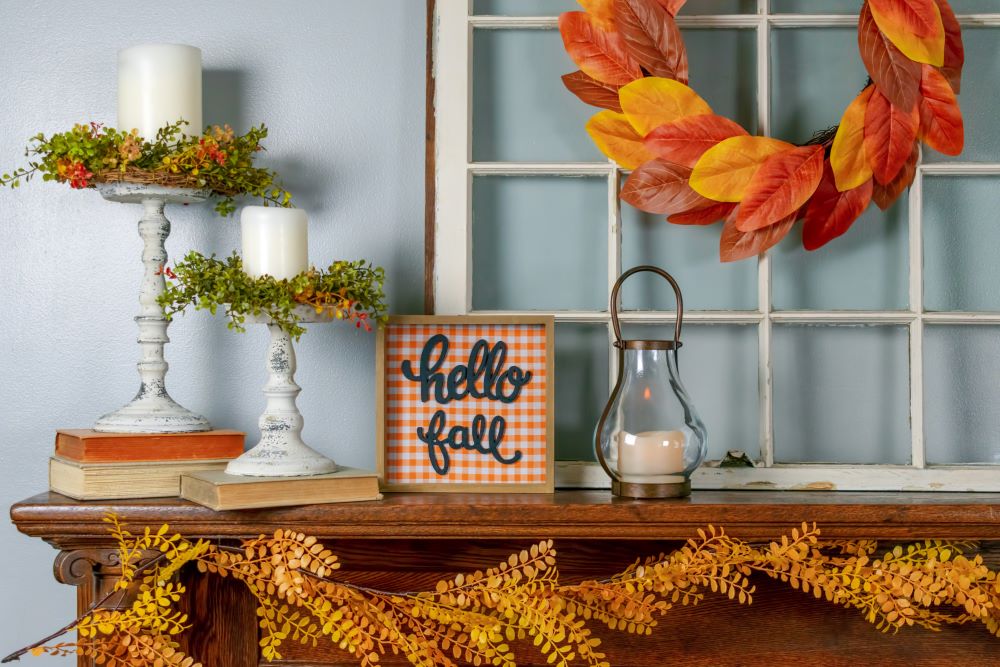 As the season changes from mid to low, the fallen tree leaves on the street reminds us a different piece of art. Cold but vibrant color and texture of the nature is perfect to inspire for interior design decorations. Also, it could be the best season to enjoy crowded gatherings at home in front of a fireplace or at a table fulled with loved ones!
---
Lost in the pool of thanksgiving decorations on Pinterest?
Follow your holiday spirit and take a look at
PullCast's

chic thanksgiving decorations!
---
Modern Touch of Fall
The center of the table is the most catchy and impressive part of the table. And on holidays the center reflects your spirit for the holiday! For a chic and modern holiday spirit you can prefer artificial leafs. Place then spread the leaves along the length of the table and spice up the table by  your favourite seasons' colours! For table decorations, you can use antique scented candles or coloured flowers. These real mini pumpkins on the picture is our favourite! For a modern fall touch thanksgiving table, keep the cutlery simple and pop-out your Thanksgiving spirit in the middle!
DIY Thanksgiving Wreath
This gorgeous Thanksgiving wreath is custom created. It has gorgeous fall colored hydrangeas, peonies, dahlias, spiced pumpkins, cream colored pumpkins, foliage and vines. Perfect for to be inspired to create your own Thanksgiving decorations!
A Warm Welcome
Thanksgiving decorations are awesome to spread your thanks and appreciation even starting from the entrance and welcome your loved ones with a sweet and warm welcome! A doormat with a short quote would be a great idea!
Chic & Gold
The color palette for your Thanksgiving dinner should be warm and cozy. Kick your table up a notch by pairing gold and white with the rusty autumn tones that the season demands. The pop of metal will add a luxurious quality to the meal that we love. The photo above is a perfect example of gold flatware elevating the earthy aesthetic and for sure would be a great choice of thanksgiving decorations! 
Natural Holiday Vibes
As we've tended to, Thanksgiving is chalk loaded with warm hues. In the event that you need to make a crisp interpretation of your Thanksgiving table, attempt a white tablecloth with metallic accents. This straightforward and exquisite methodology makes certain to be acknowledged particularly with colder months coming a light table setting is an incredible send off to fall. Wheat bouquets for your Thanksgiving decorations would be a really good choice to imply a natural holiday spirit!
Did You Like our article: Exquisite Thanksgiving Decorations for 2022?
Discover the exclusive and luxury world of PullCast and dive in our amazing and elegant list of decorative and architectural hardware products. They will help you elevate and transform your home decor or your design project into a unique experience! Follow us on Facebook, Pinterest, Twitter, Instagram, Linkedin, and Youtube!
Love these Thanksgiving decorations & inspirations?
Check the articles below for more decoration ideas: