5 Celebrity Bathrooms You Need To See
Would you like to have a sneak peek of a celebrity's private life? Because today we will be introducing the chic and elegant celebrity bathroom choices of the Kardashians, Ellen Degeneres, John Legend and more! Surely, you will be impressed by their astonishing taste of choice. Stone tubs, walk-in bathrooms, sparkling marbles, exotic breezes, natural lights… Scroll down to check 5 Celebrity Bathrooms You Need To See!
Read More: Jewelry Hardware At Ideobain 2019
#5 Simplicity by the ocean breeze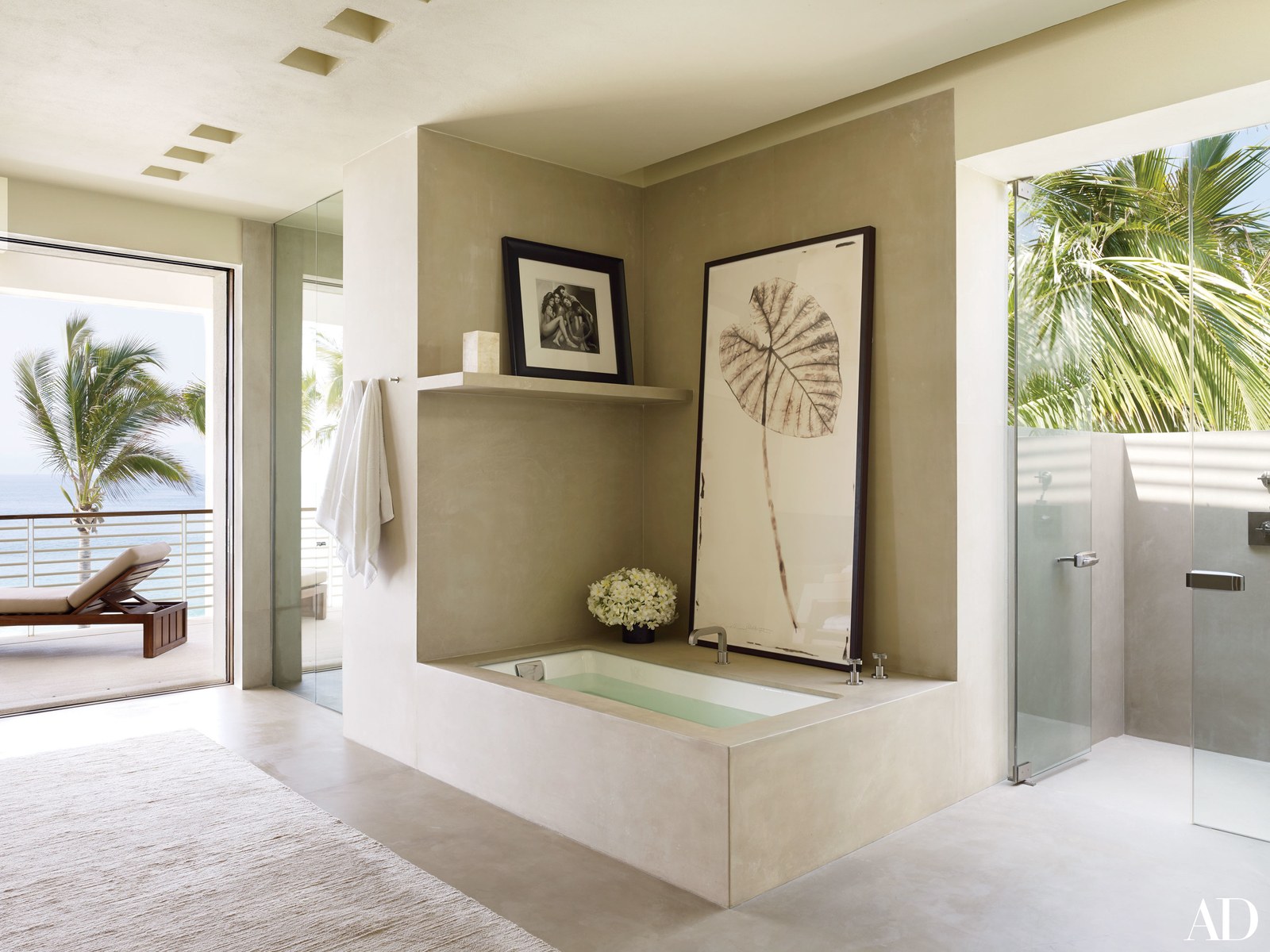 Although he spends most of his time in the Malibu, George Clooney owns a paradise-alike mention by the ocean where the master bathroom welcomes the fresh ocean air within the simple stone tub. Simplicity is one's again Clooney's move!
#4 Tub-room across bamboos
Famous designer Ronnie Sassonowns a master bathroom just for a terrazzo tub. It's located right in front of bamboo threes and a bunch of sunlight.
#3 Walk-in shower illuminated by the sun
Comedian Ellen Degeneres is also the one who couldn't give up on simplicity and naturalness. Therefore she and her wife beautifully place a walk-in shower in the middle of the bathroom for two!
#2

Bali Essentials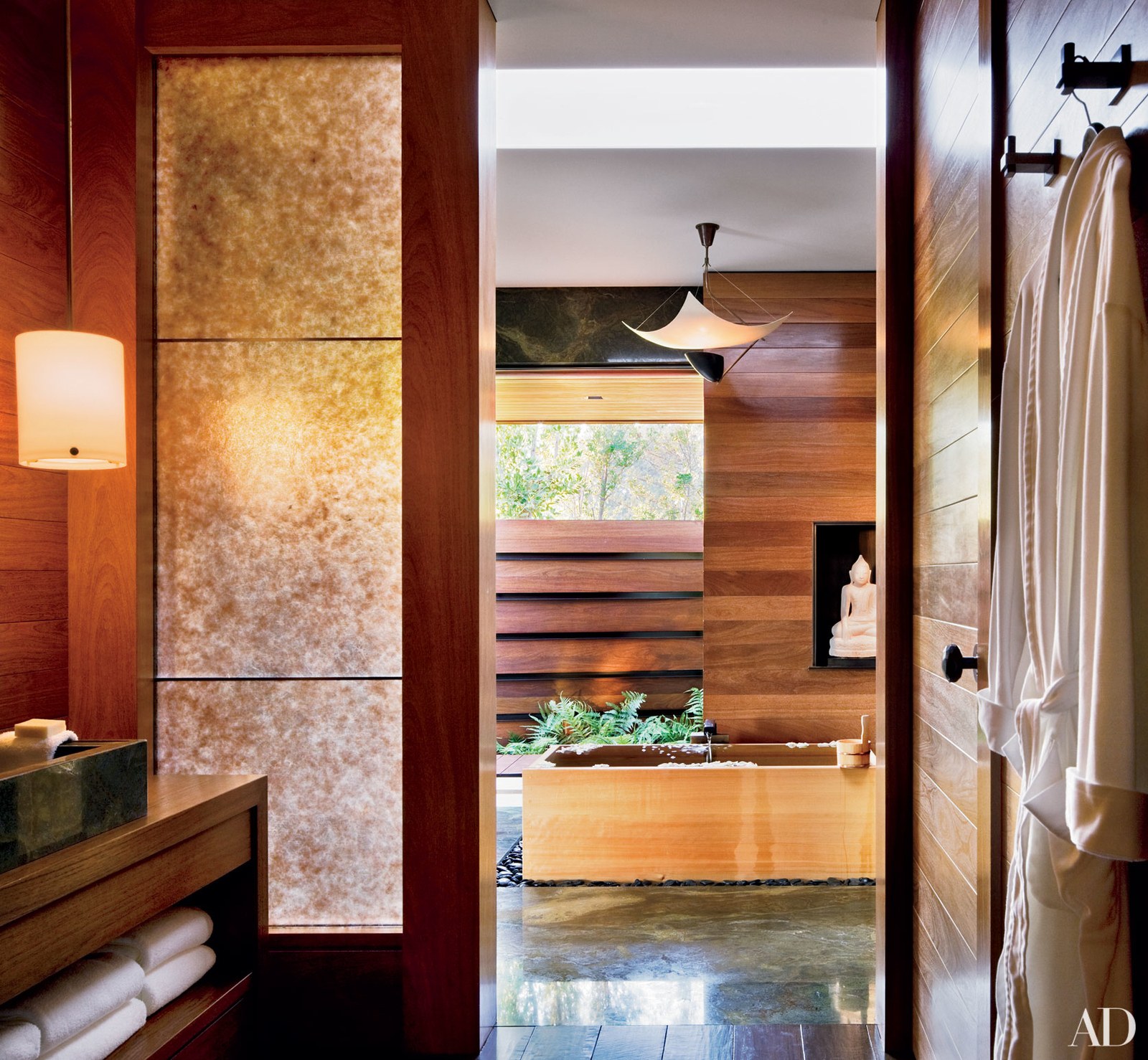 Jennifer Aniston and her husband have opened their mid-century house's doors. The house is located at the heights of Los Angeles. The couple talked with the architect to plan a Bali-alike living zone so, throughout the house green and Brown is such a dominant color. When it comes to the bathroom, Aniston didn't hesitate to have Bali in the bathroom! There's a spa bath with a soaking tub within wooden surroundings and Buddha statue. Very wise choice!
#1

 Scented & Sparkling Kardashian Tub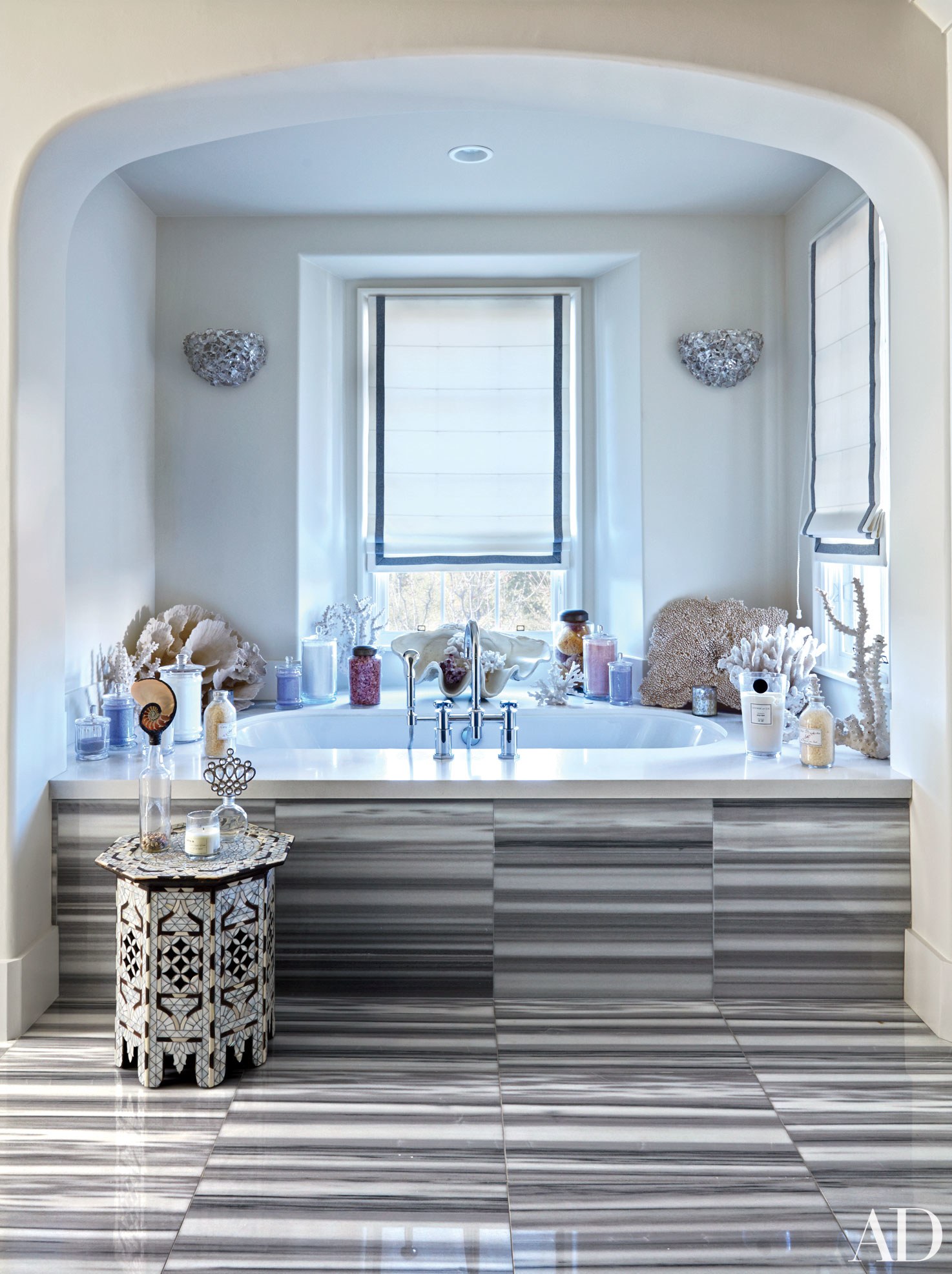 Arguably, 21st Century's most known family the Kardashians preferred to own a sanctuary-like house in Calabasas, California. Alongside fashion, Khloe Kardashian was highly interested in the design of their new place and she preferred to decorate it by the mixture of Moroccan, Turkish, and Middle Eastern flourishes. As Bullard explains, "Khloé wasn't interested in a traditional take on Moroccan style, so we cleaned up the lines and gave it a more vibrant, contemporary feel." Khloe preferred calming energy of white and she flamed it with minimal natural accessories such as a jar of tub salts, aromatic scented candles exsiccated natural corals.
So far, celebrity bathroom choices are based on natural sunlight exposure and elegant simplicity but decorated uniquely regarding each's taste.
Discover the exclusive and luxury world of PullCast and dive in our amazing and elegant list of decorative and architectural hardware products. They will help you elevate and transform your home decor or your design project into a unique experience! Follow us on Facebook, Pinterest, Twitter, Instagram, Linkedin, and Youtube!