Luxury Bathrooms: How to Adorn Your Cabinetry with Decorative Hardware ⇒ The bathroom set is one of the most fundamental divisions in home decoration and as such great care for detail must go into its design. In today's article, we take a look at a cluster of decorative hardware products that majestically adorn bathroom cabinetry,
Detailed designs that benefit from great ornamentation power are often one of the elements that have the most impact in home decoration. This certainly holds its truth in regards to the bathroom decor and homeowners must take into consideration a few aspects, especially when it comes to selecting the perfect cabinet hardware, after all, the beauty truly lies in the details!
⇒ Related Article: Luxury Bathrooms – Decor Trends 2020 To Watch Out For ⇐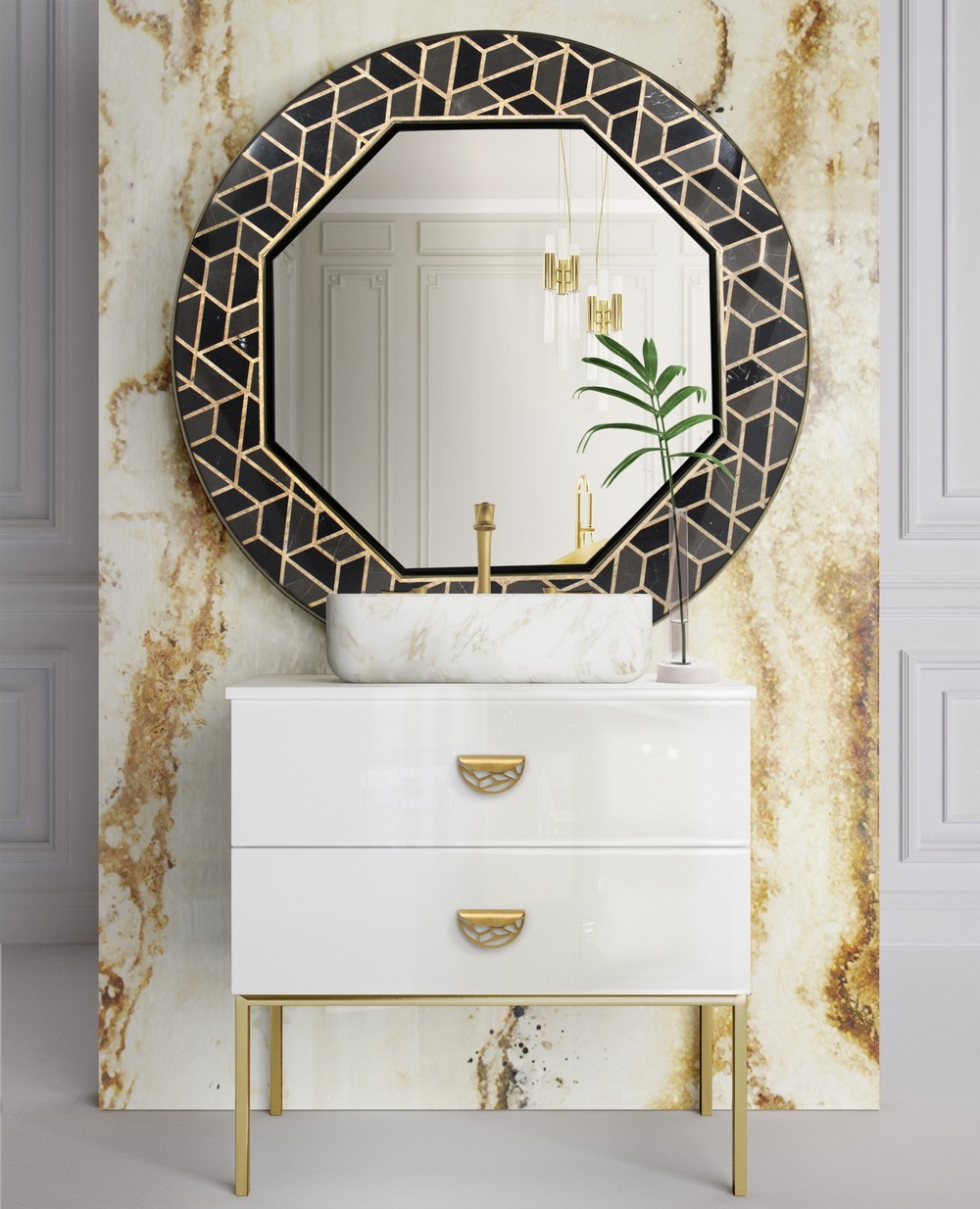 Traditional, contemporary and transitional are three universal design styles that tally perfectly with the characteristics of other styles. If you have an Art Deco-styled bathroom, opting for a contemporary handle or pull can bring a sense of modernity while still tidying up the overall decor and providing a close-knit visual effect. Take, for example, the Atlas drawer handle, whose complex and rich characteristics make for quite an appealing aesthetic.
Another thing to take into consideration is the size of your hardware. In this bathroom setting, the nature-inspired Limb drawer handle is a showcase of how important the balance between style and function truly is.
If you are looking to introduce a dash of maritime influences to your bathroom, then opting for a decorative hardware piece like the Codium drawer handle is a great way to do so.
Creating contrast using diverging colors is one of the best strategies in home decoration to fashion a sense of style. If your bathroom furnishings benefit from darker tones, then try to introduce gold-toned drawer handles or vice versa. Complementary shades like brown and white, turquoise and cream, blue and gold are just a few color combinations that are perfect for a coordinated decor.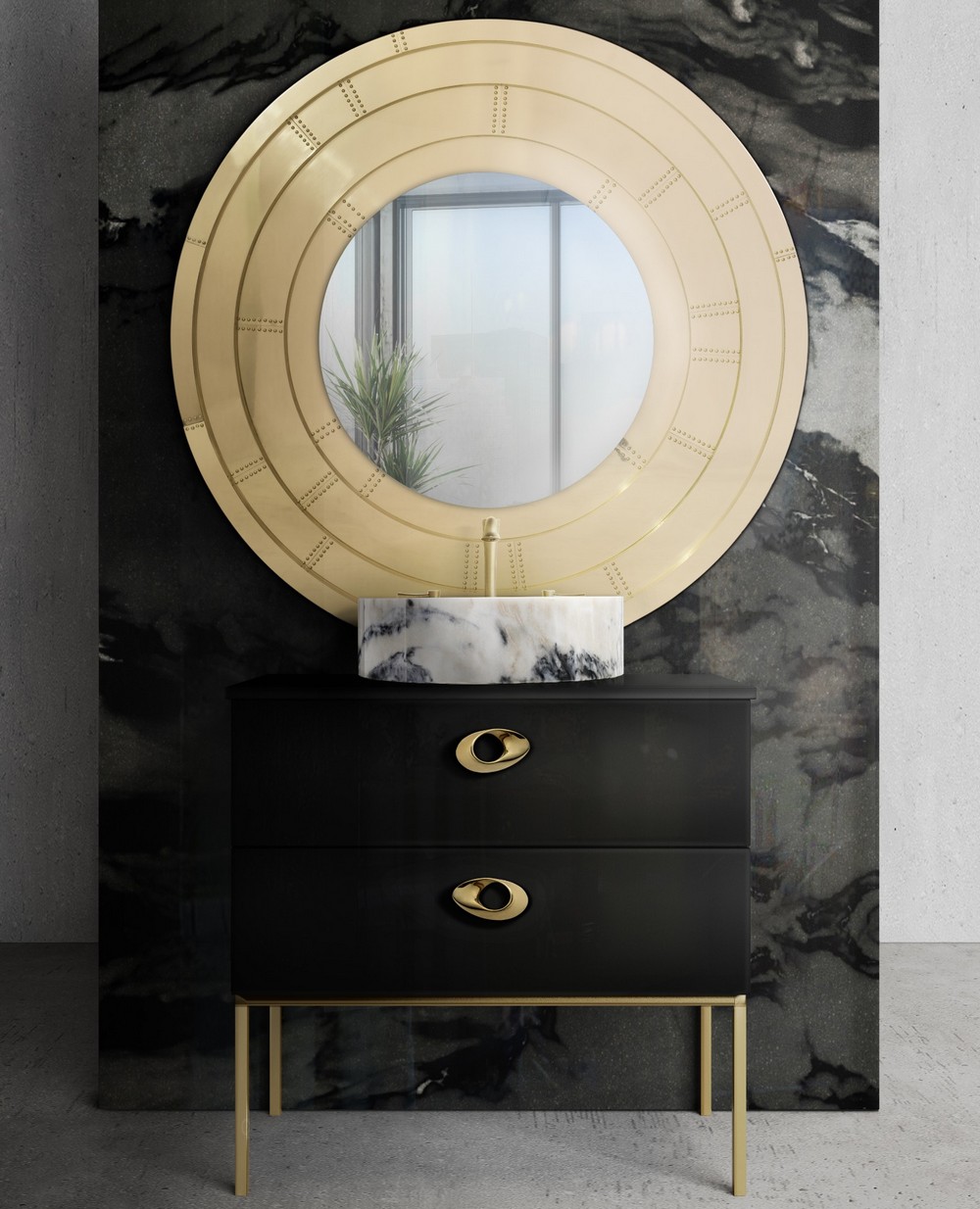 Take a look at the examples you can see above and below. The first one highlights black cabinetry with the Infinity drawer handle in gold tones, which provides great contrast and adds a feminine and timeless touch to this luxury bathroom. The second one showcases another color combination to use in interior design: gold and white. The lustrous tones and detailed nature of the Macaron drawer handle grant everlasting deluxe and elegance to this bathroom design.
⇒ Read Also: Luxury Bathrooms – Fabulous Wallpapers For A Stylish Upgrade ⇐
Discover the exclusive and luxury world of PullCast and dive in our amazing and elegant list of decorative and architectural hardware products. They will help you elevate and transform your home decor or your interior design project into a unique experience! For more inspirations regarding luxury bathrooms, follow us on Facebook, Pinterest, Twitter, Instagram, Linkedin, and Youtube!