Get to Know Brady Williams And Their Best Design Projects – Today, Best Interior Designers wants to showcase the sublime style, work, and design power of Brady Williams, an amazing London-based interior design studio with vast experience in the field and that currently employs some of the most talented and creative designers in London.
Brad Williams and his design projects
Hotel Alex, Zurich Public Areas
Hotel Alex reflects hospitality, is theatrical, energetic, and dynamic. Creating a sense of place is the key to this hospitality, full of materiality, texture, and details with a primary focus on lighting.

Get to know Brady Williams and their Best Design Projects
---
⇒  See Also: Hot Summer Sale: Can You Handle it? ⇐
---
Hotel Alex, Zurich Guest Rooms
A sense of atmosphere and experience is achieved through the finer details including clever lighting, choice of music, and room fragrance. All of which combine to instantly set the tone of the experience that awaits a guest.
Rockwell, Trafalgar Square
Rockwell is a central London hotel bar with more than a touch of the tropical about it. There is nothing typical in this bar, the verdant venue on the ground floor of the Trafalgar St James hotel is far from a dimly lit stereotype.
EDITOR'S CHOICE:
---
Bob Bob Cité, Leadenhall Building
Modelled on the Orient Express, the Upper St James Street restaurant is renowned for its OTT design, with gilded dining rooms, marble tables, and booths clad in royal blue leather. Get to

XU – Rupert Street, London
As soon as you enter XU you're transported to a place far far away. It is as if the counter had benches like the train, you are completely and utterly not on the border of London's China Town, your imagination has sprung into overdrive. Let yourself be inspired. 
Get to know Brady Wil
Get to know Brady Williams
Grey Goose Martini Bar in collaboration with Ragged Edge
Wright Brothers – South Kensington, London
EDITOR'S CHOICE:
---
⇒ See Also: Marvel At This Exclusive Miami Property By Luxxu⇐
HIX Residency at Fenwick on Bond Street
Penthouse, Chelsea Island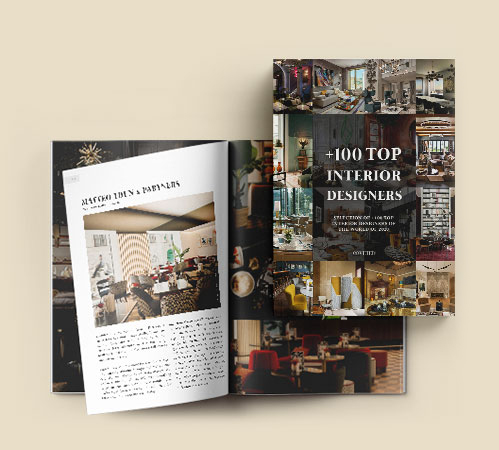 ⇒ See Also: Admire Luxxu's Newest Deluxe Apartment in the Heart of Moscow⇐
---
Discover the exclusive and luxury world of PullCast and dive in our amazing and elegant list of decorative and architectural hardware products. They will help you elevate and transform your home decor or your interior design project into a unique experience! For more inspiration regarding decorative hardware, follow us on Facebook, Pinterest, Twitter, Instagram, Linkedin, and Youtube!
Did you like our article Get to Know Brady Williams And Their Best Design Projects? Let us know.