Discover Five of the World's Most Peculiar Luxury Hotels ⇒ Prepare yourself to be utterly flabbergasted by some of the most distinctive luxury hotels in the world, from underwater hotels to arctic resorts and even safari destinations. While right now isn't the best time to travel, these outstanding luxury hotels deserve to be on everyone's must-visit list as they are bound to offer a once in a lifetime experience!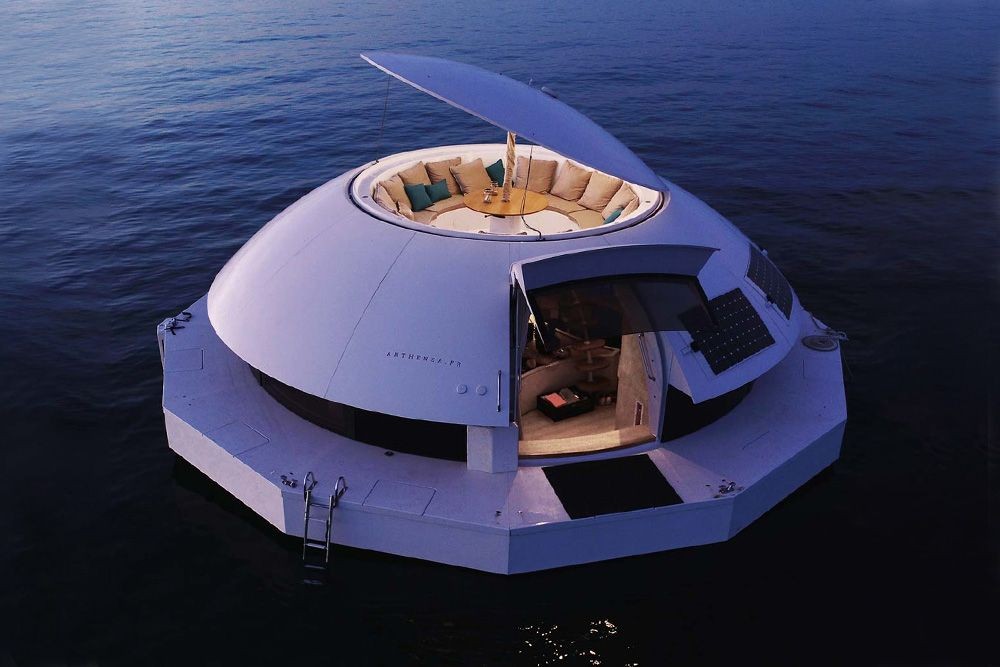 Perfect for discerning travelers, the Anthénea Hotel in France is actually the very first floating eco-deluxe hospitality venue in the world. It highlights a futuristic structure that was inspired by the floating saucer seen in the 1977 James bond film. Decor-wise, the hotel suites of Anthénea combine sustainability with style and luxury. Each suite is powered by solar energy and well-appointed with modern furnishings that follow a more environmental-friendly approach, not to mention the 360-degree ocean views that they offer.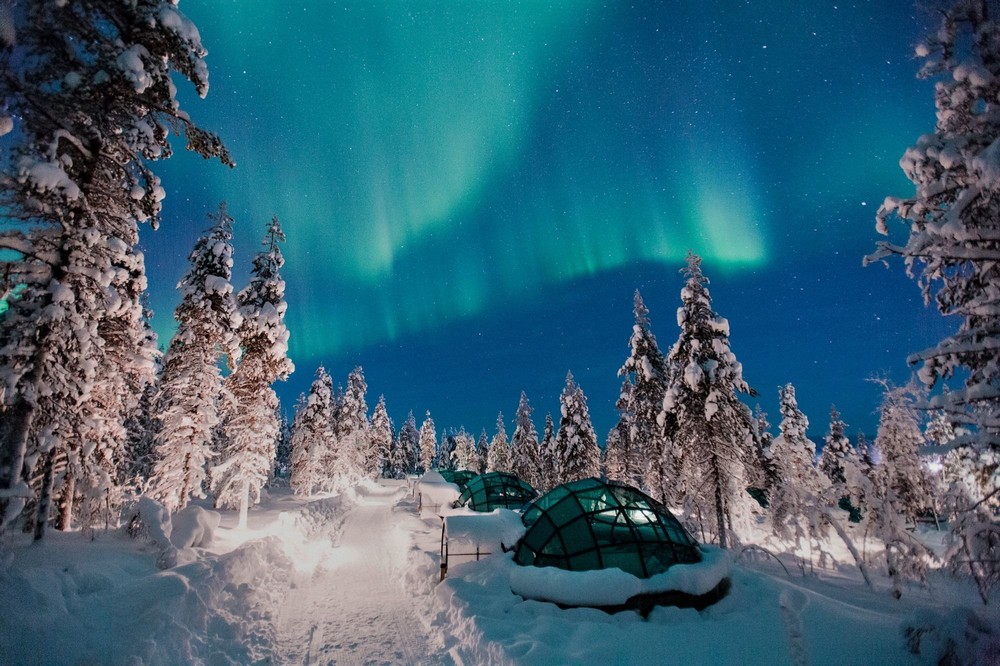 Concerning winter destinations, Finland is the place to be. One of the most extraordinary locations to experience is undoubtedly the Kakslauttanen Arctic Resort. This outstanding hospitality venue offers a comprehensive range of accommodations, from glass igloos with thermal roofs that grant sweeping views of Aurora Borealis to log chalets made of large Kelo pines in a rugged style that blend perfectly with its surroundings. Overall, guests are bound to enjoy a completely unique hospitality experience!
⇒ Read Also: PullCast Traveled to Ancient Rome to Present the Roman Door Pull ⇐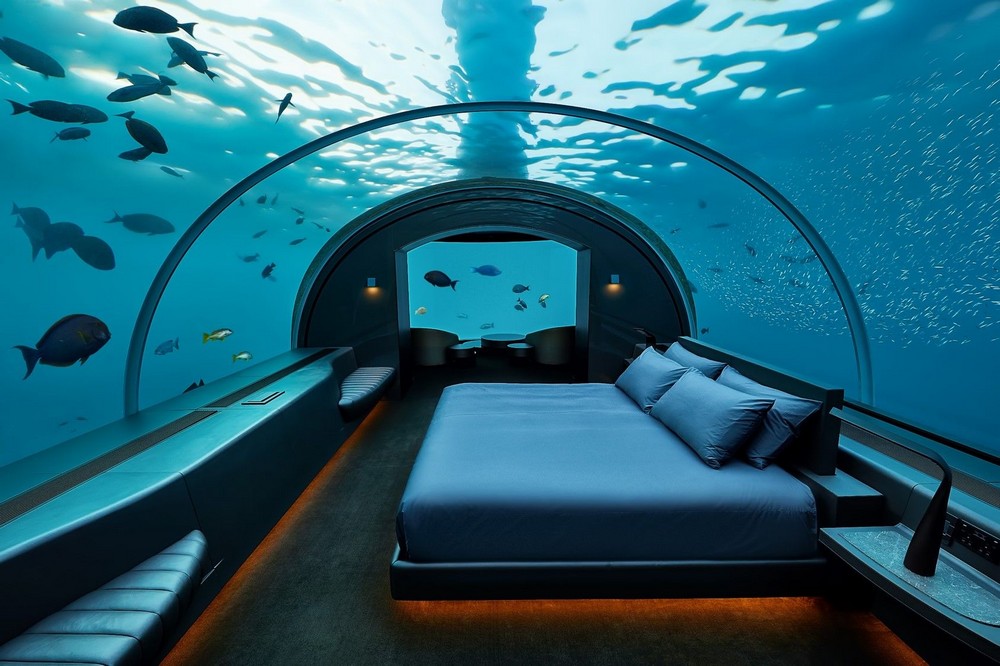 The Muraka luxury hotel in the Maldives is regarded as the first underwater villa in the world and it is the perfect romantic travel destination. Some of its most impressive amenities include an undersea master bedroom with a 180-degree curved acrylic dome and a dedicated marine-tunnel viewing theater. Guests can also benefit from an on-call spa, an infinity pool, and jet skis, among countless other amenities.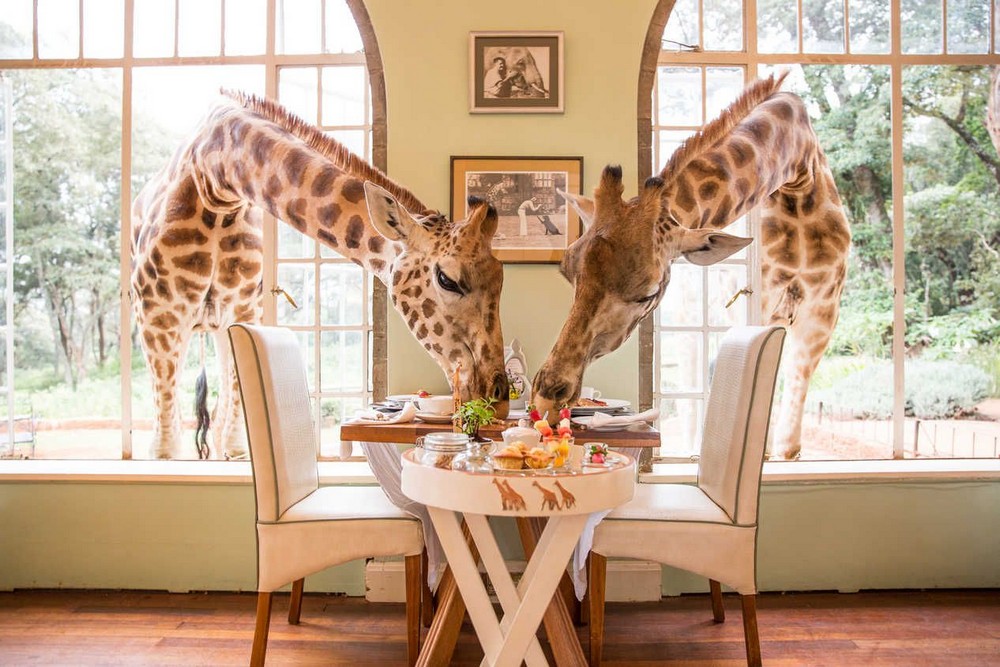 Regarded as one of the most iconic buildings in Nairobi, the Giraffe Manor is a 1930s-style boutique hotel that will certainly connect you with mother nature and the grandiose allure of East Africa's bygone era. Owned by the Saffari Collection, this majestic hospitality venue expands through 12 acres of private land within 140 acres of indigenous forest in the Langata suburb. While you can enjoy safari tours, private dinners, and spa treatments, one of the hotel's main attractions is without a shadow of a doubt its breakfast experience, as guests can enjoy their meal in the company of giraffes.
The Fogo Island Inn in Canada is the idyllic location for those who enjoy picturesque locations. Its architectural concept combines a mixture of modern aesthetics with the unique legacy of the region, leading to a culturally unique guest experience. The exclusive Nordic-styled inn is comprised of 29 singular rooms and suites, all of which, present handmade furnishings crafted by inhabitants on the island as well as floor-to-ceiling windows that offer breath-taking skyline views. Furthermore, the hotel also has wood-fired saunas, an art gallery, a 37-seat theatre, and last, but certainly not least, an award-winning restaurant.
⇒ Read Also: Luxury Design – Track the Latest Exhilarating Releases in Technology ⇐
If you want to discover more about the exclusive and luxurious world of PullCast and our elegant collections of decorative and architectural hardware, then feel free to follow us on social media: Facebook, Pinterest, Twitter, Instagram, Linkedin, and Youtube!
Source: Hong Kong Tatler
luxury hotels, luxury hotels, luxury hotels