Luxury Bathrooms: See 6 of the Most Iconic Collections Ever Designed ⇒ In today's article, PullCast Blog will explore six of the most iconic bathroom design collections from the past. In this selection, you can expect to see some of the best interior designers in the world, such as Marcel Wanders and Patricia Urquiola as well as the biggest references in the bathroom sector, including the likes of Bisazza, Duravit, and Laufen, just to name a few.
Kartell by Laufen
Regularly described as a Chameleon, the Kartell by Laufen bathroom series allows for homeowners to personalize and customize their own bathroom set in the best way possible, maintaining high-quality and design coherency. Ludovica + Roberto Palomba are responsible for the bathroom designs found in this incredible collection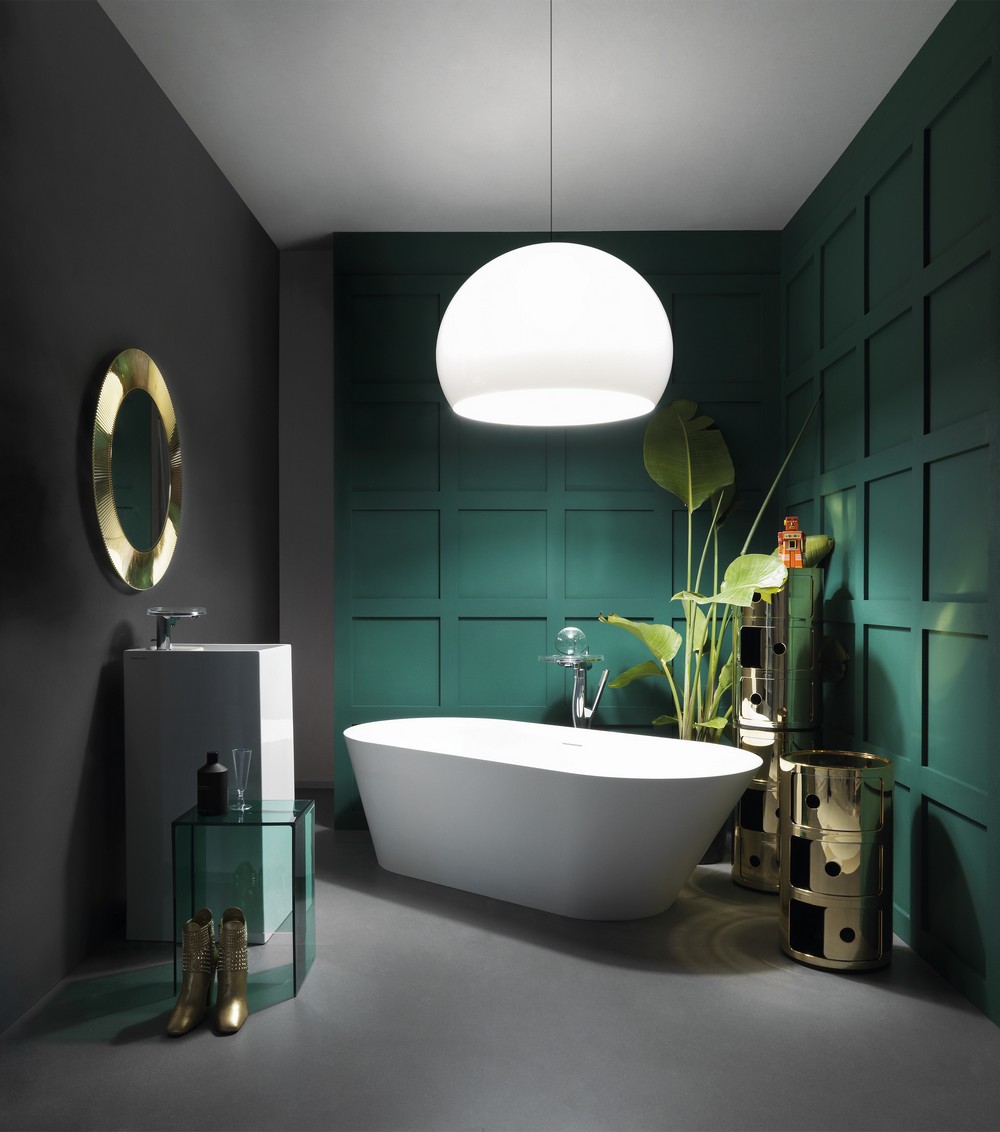 Design and total quality are the main keywords to this bathroom project that takes shape as an interconnected ecosystem where washbasins, sanitaryware, taps and fittings, storage units, shower bases, bathtubs, lights, and accessories flexibly complement each other.
Plateau by Sebastian Herkner for Ex.T
The collection is entitled Plateau and features a comprehensive range of bathroom products. The inspiration behind the design of these pieces was the idea of playing and experimenting with shapes and colors in order to create stylish designs that are both useful and versatile.
Functional and elegant, this detail is a feature in every piece from the bathtub and washbasin to the mirrors, the latter of which has a translucent glass detail on the side which gives the impression of a shadow behind.
⇒ Related Article: Luxury Bathrooms – How to Adorn Your Cabinetry with Decorative Hardware ⇐
Bagno Bisazza collection by Marcel Wanders for Bisazza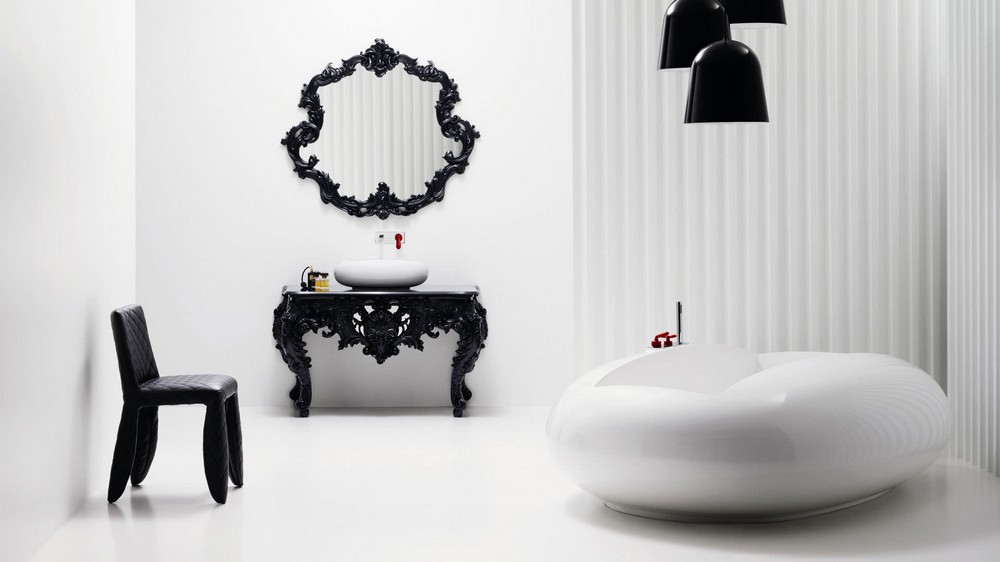 Bagno Bisazza was created in 2005 and it was based upon the recognizable shape of an everyday bar of soap. These contemporary functional and poetic pieces were designed in order to play with scale.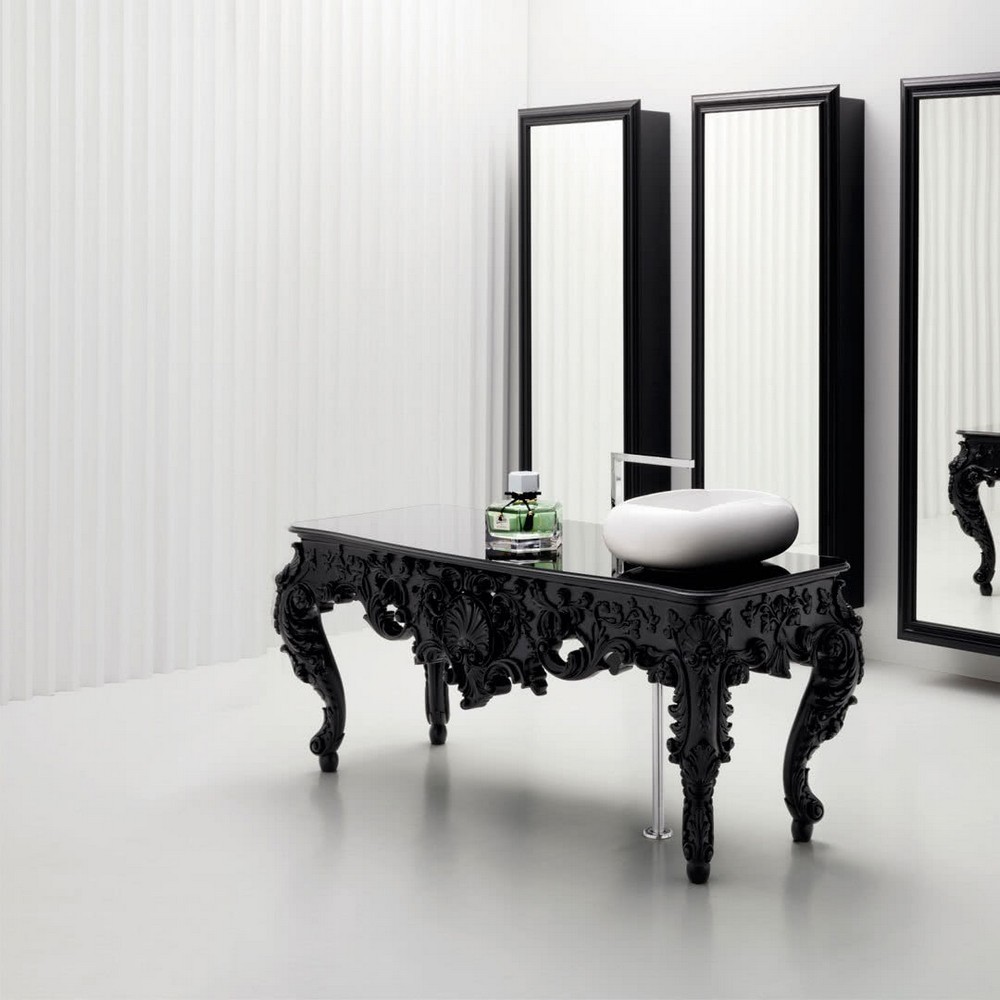 The collection is comprised of a group of enticing luxury bathroom designs, including a bathtub, a washbasin, a bidet, and a toilet. To further enhance the luxury bathroom experience, a series of antique dark wood mirrors, tables, and exclusive shower chandeliers were added to the Bisazza collection.
Sonar by Patricia Urquiola for Laufen
Laufen's SaphirKeramik has set a real design trend for bathrooms and Urquiola fully embraced the material. Her aim was to explore formal and functional properties as well as the material's decorative aspects and turn them into an elegant, innovative collection.
This exceptional collection is best defined by its expressiveness and minimalist style. Its formal language plays with arcs and angles, emphasizing the slender lines of the exceptional material.
Montaigne Collection by Stephanie Coutas for THG Paris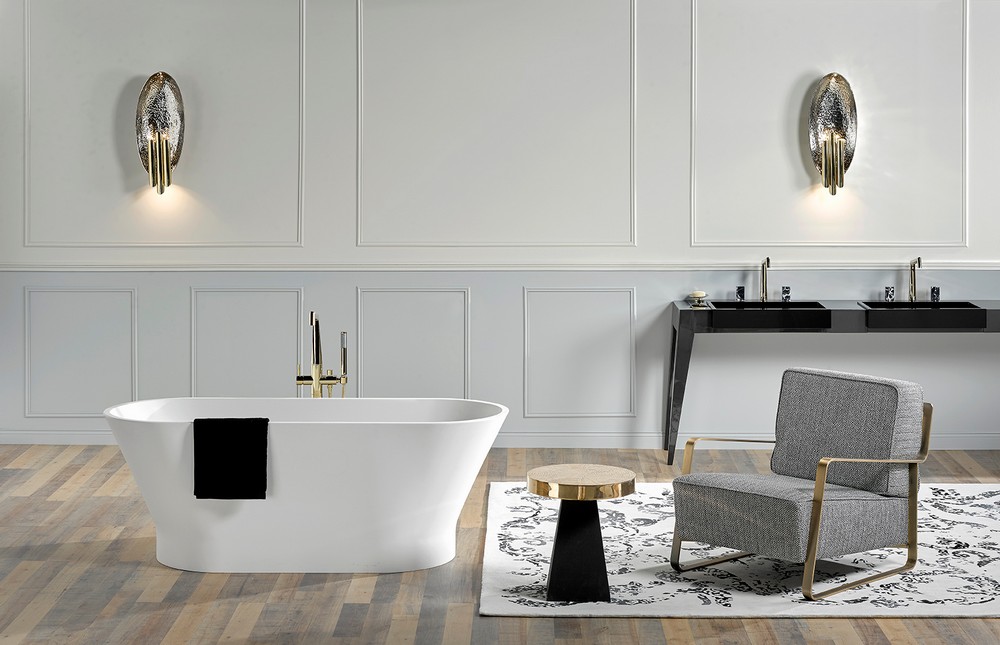 Coutas and THG Paris are experts in using raw materials such as brass and marble to truly create the best bathroom set possible. Taking into consideration the traditions of French Luxury, Coutas was able to create these materials into contemporary objects of decor and design.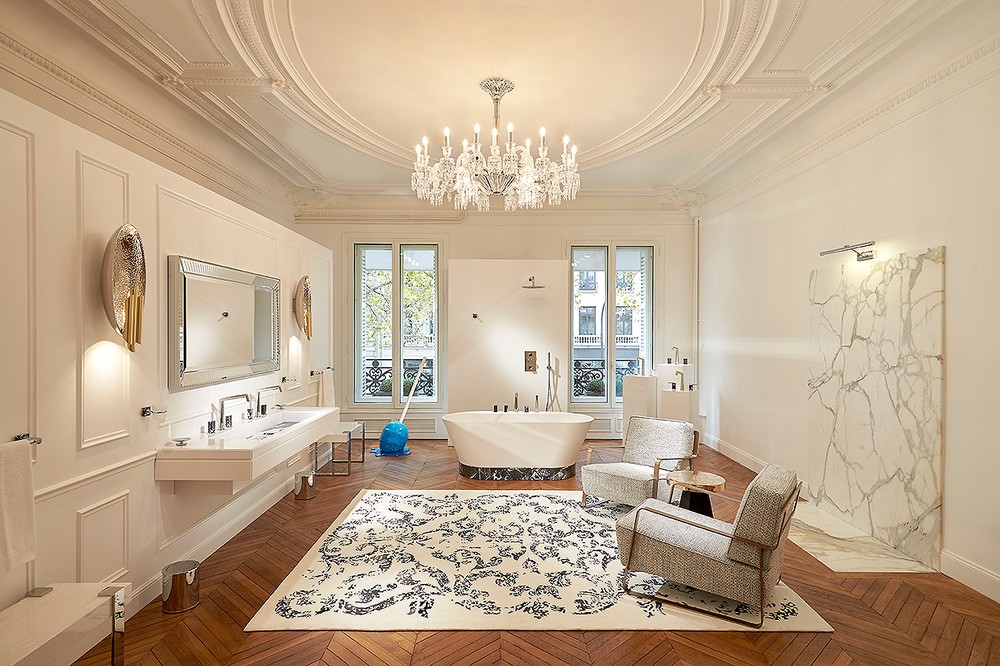 Beauty and functionality merge majestically in this collection that sheds a light on French marble that has been long perfect by French artisans and craftsmen. The Montaigne collection sheds light on French marble enhanced by French artisans: Grand Antique marble, Leonardo Grey marble, and White Venus marble.
Me by Philippe Starck for Duravit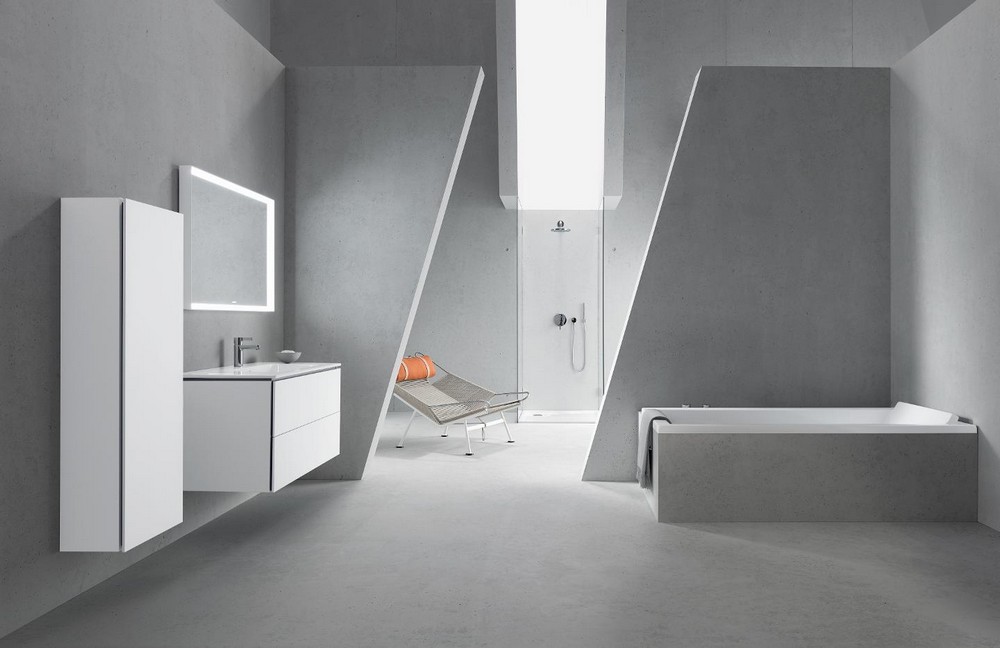 The puristic lifestyle is reflected perfectly within the ME by Starck collection. Functionality and clarity are two characteristics that best represent this pure design concept. Its timeless character showcases genuine elegance and matches with the high demands of the market.
Starck opted for organic and raw materials that are synonymous with subtle luxury, guaranteeing that these products can blend with any type of bathroom space. Sustainable design was one of the designer's main concerns and he was able to combine materials and technology in the most efficient and natural way.
⇒ Read Also: OitoemPonto – A Dynamic Duo with a Precise Interior Design Approach ⇐
Discover the exclusive and luxury world of PullCast and dive in our amazing and elegant list of decorative and architectural hardware products. For more content regarding luxury bathrooms, follow us on Facebook, Pinterest, Twitter, Instagram, Linkedin, and Youtube!