The 2020 Oscars Jewelry Moments – The most awaited night of the award season and in Hollywood is one that demands some elevated jewelry and, as such, the jewelry worn never fails to stun. The industry's biggest night draws some of the brightest stars and, this year, They brought it on old Hollywood style with some of the best gowns and jewels we've seen on the red carpet.
Read More: Grammy Awards 2020: Jewelry Trends
Over the past few years, statement necklaces have taken a backseat to large earrings, whether they're chandeliers, drops or clips. But on this year's red carpet, they were on the neck of every actress who attended. They mainly came in traditional mid-century collars, typical of the 1950s or 1960s and though some had emeralds and sapphires, most were done up in diamonds. Men's Jewelry in the form of brooches is a trend we have seen emerge strongly throughout the awards season.
Necklaces
Necklaces shone as the key trend at the Golden Globes and although we saw some beauties on the red carpet throughout awards that followed, the 92nd Academy Awards brought them back as the star jewel in a variety of diamond styles.
If her dress was lacking any glitz-factor, Monáe complemented her look with a number of Forevermark diamond pieces, including the Lace of Light Diamond Choker.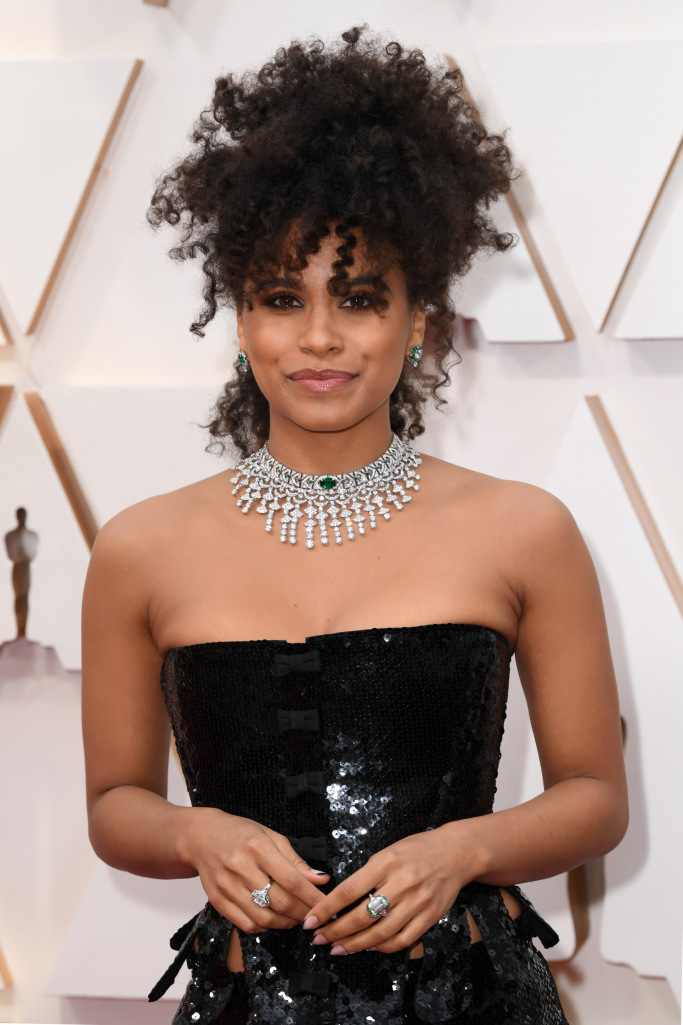 Zazie Beetz with some eye-catching jewelry from Bulgari, wearing almost 120 carats of diamonds and emeralds.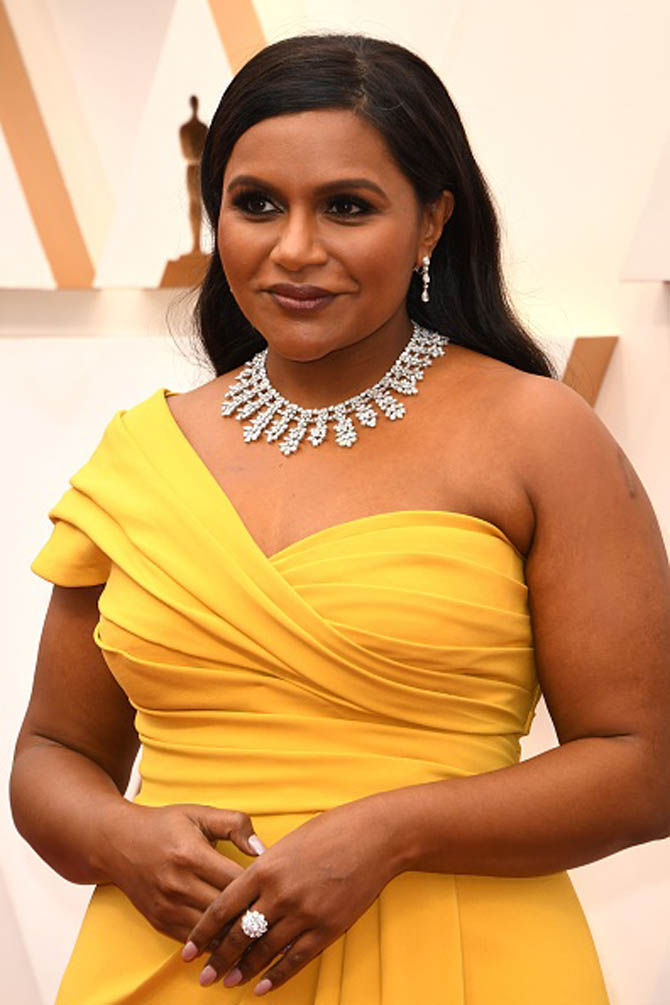 Mindy Kaling is a ray of sunshine in her yellow gown and Chopard floral fringe diamond necklace.
Florence Pugh in a necklace by Louis Vuitton.
Charlize Theron has sparkled at each awards show and she does it again in this Tiffany & Co. necklace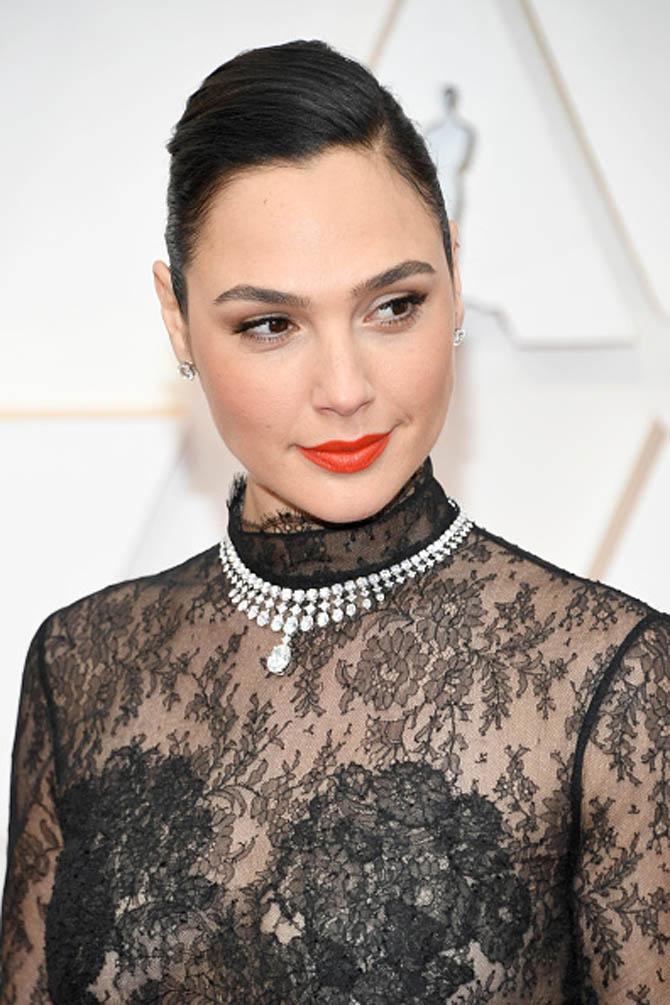 Gal Gadot looks radiant in this Tiffany & Co. 'Clara Necklace' with an oval diamond.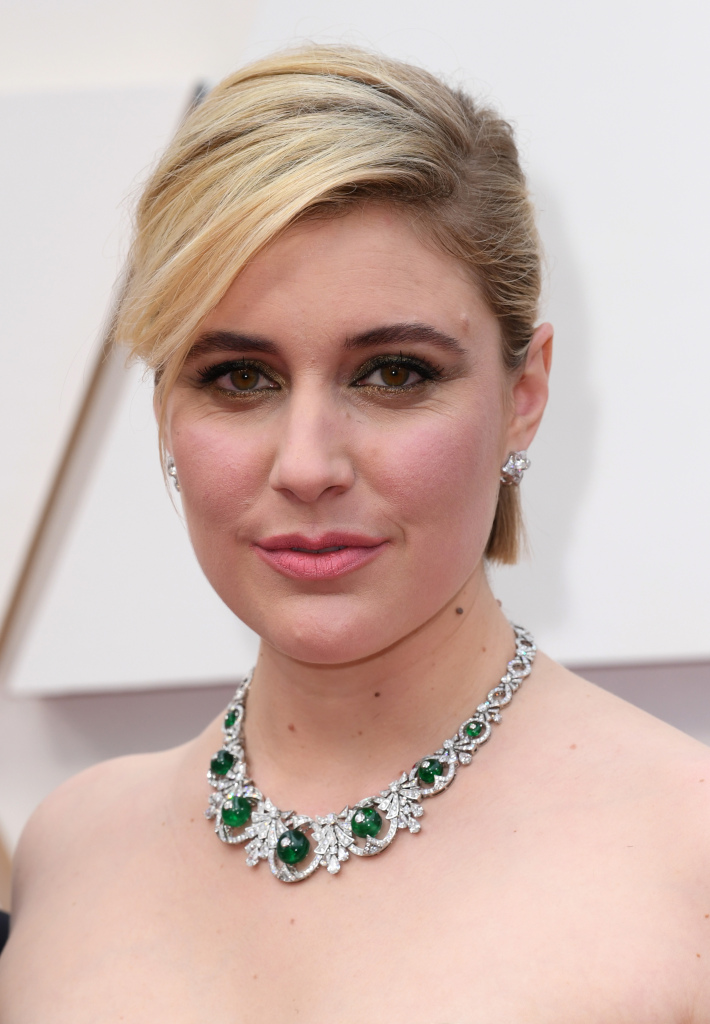 Greta Gerwig outdoes all the other awe-inspiring looks she's worn on the red carpet this season in this Bvlgari's High Jewelry Collection necklace.
Men's Jewelry
Over the last several years, we have seen a consistent increase in gentlemen who wear jewels as a great way to diversify their style on what is arguably a more difficult wardrobe to show individuality in.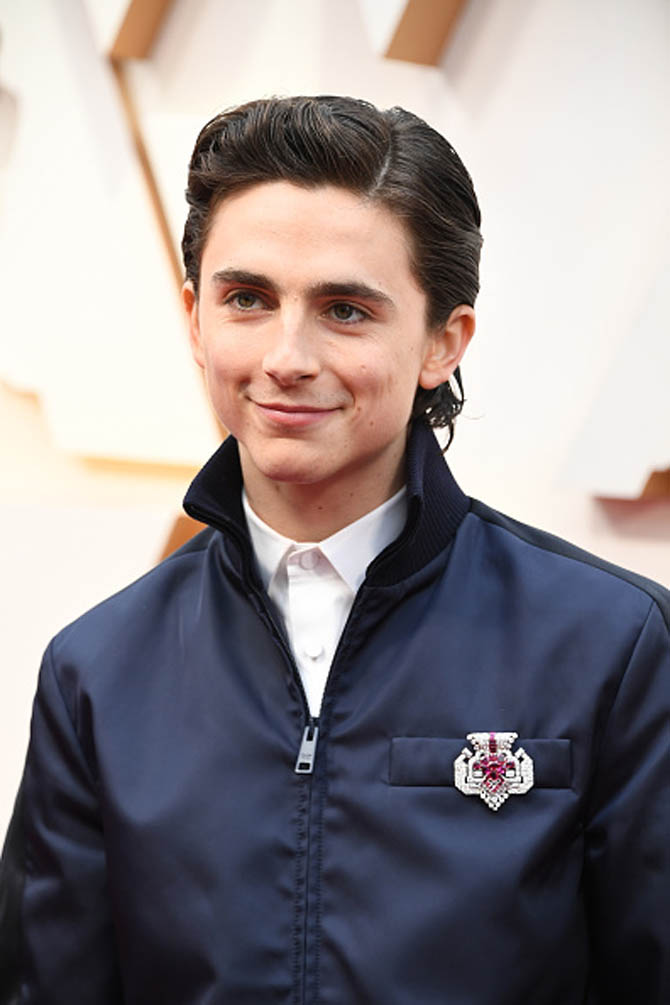 Timothée Chalamet added a touch of Hollywood glamor to his look with a Cartier Tradition brooch from 1955, which was designed with 117 diamonds and rubies and 18-karat white gold.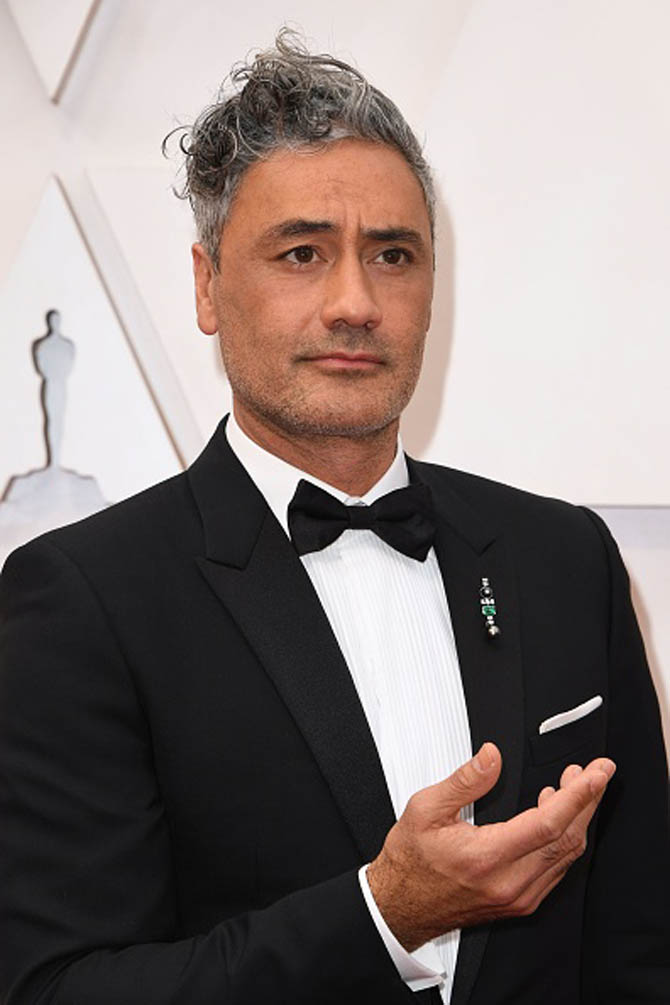 Director Taika Waititi wore a one-of-a-kind emerald, diamond and pearl brooch by Nikos Koulis.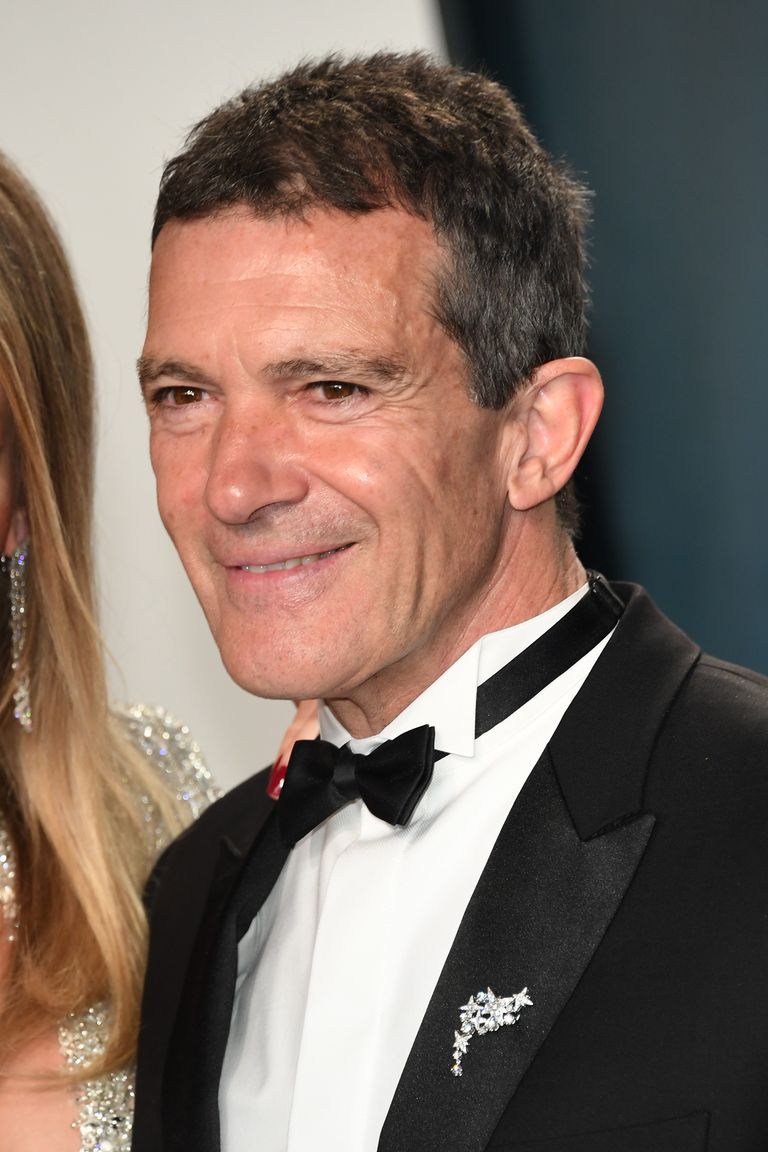 Antonio Banderas was on trend with a sparkling brooch on his lapel. There is no doubt that men are embracing jewels for the first time in a long time.
Hair Jewels
Hair Jewels evolve to be a trend to watch and to incorporate into your own rotation as it gives a whimsical feel and can be much more subtle than other statement pieces.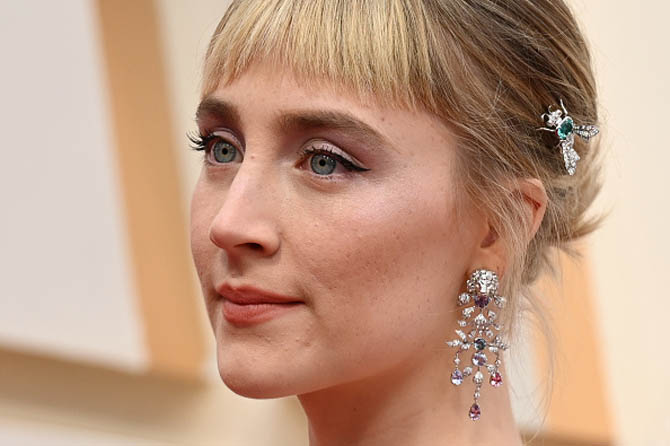 Saoirse Ronan evokes charm and a youthful appeal in Gucci High Jewelry butterfly hair clip and chandelier earrings.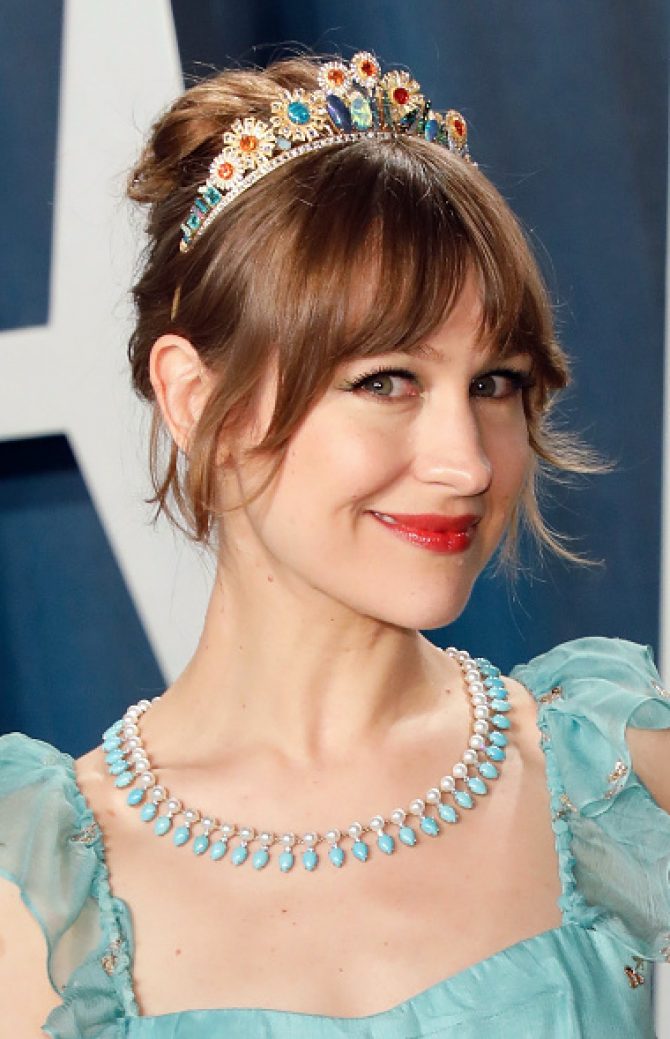 Photo Getty
Joanna Newsom stood out in her Irene Neuwirth tiara.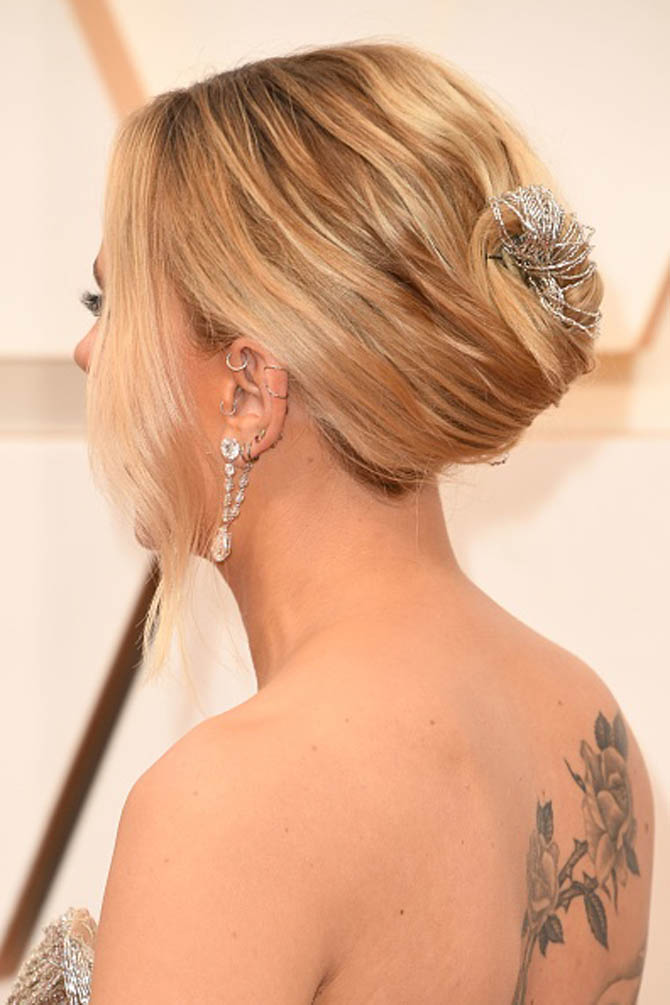 The side view of  Scarlett Johansson shows how the Forevermark x Anita Ko earrings drape with stones from front to back and the Silver hairpiece to complement her dress.

Discover the exclusive and luxury world of PullCast and dive in our amazing and elegant list of decorative and architectural hardware products. They will help you elevate and transform your home decor or your design project into a unique experience! Follow us on Facebook, Pinterest, Twitter, Instagram, Linkedin, and Youtube!
The 2020 OscarsThe 2020 Oscars
The 2020 Oscars>The 2020 Oscars
The 2020 Oscars