In today's article, we will do a review of the best events from Milan Design Districts during Fuorisalone 2019.
Furisalone has been an incredible success, as always, and the most exciting and luxurious brands and artists have provided us their presentations of their latest work and setting the trends for this year. It also has given the opportunity to attend incredible events and exhibitions, where you can absorb incredible art installations all over the city of Milan. It has established a necessary bridge between artists and attendees.
Read Also: TRIBUTE TO LEONARDO DA VINCI – AUCTION DURING ISALONI 2019
Dimore Studio, a worldwide recognized brand is presenting their latest furniture collection "Interstellar.
Make sure you visit their exhibition at Fuorisalone 2019, until April 14th, At Ex Cinema Arti, on Via Pietro Mascagni, 8, Milano. Visit Milan Design Districts to discover even more events!
Moooi – A Life Extraordinary
At Fuorisalone 2019, Moooi presents their exhibition, "A Life Extraordinary".
Until April 14th, at Mediateca Santa Teresa, via Della Moscova 28, you'll discover the new trends and products, such as a singing chandelier, by Kranen/Gille, The BFF Sofa by Marcel Wanders, and many other pieces. An also don't miss The Party! Visit Milan Design Districts to discover even more events!

At Fuorisalone 2019, Kartell was celebrated its 70th anniversary with "The art side of Kartell", an exhibition conceived by Ferruccio Laviani, the event's co-curator alongside Rita Selvaggio.
Located at Milan's Palazzo Reale, the event finished on April 12th and was a huge success!
Visit Milan Design Districts to discover even more events!
"Zaha Hadid Design x ME Milan Il Duxa" is the name of the exhibition of the worldwide recognized designer Zaha Hadid. Its purpose sits on the explorations of architecture and product design. This exhibition at Fuorisalone 2019 also features collaborations with fabulous brands. Visit Milan Design Districts to discover even more events!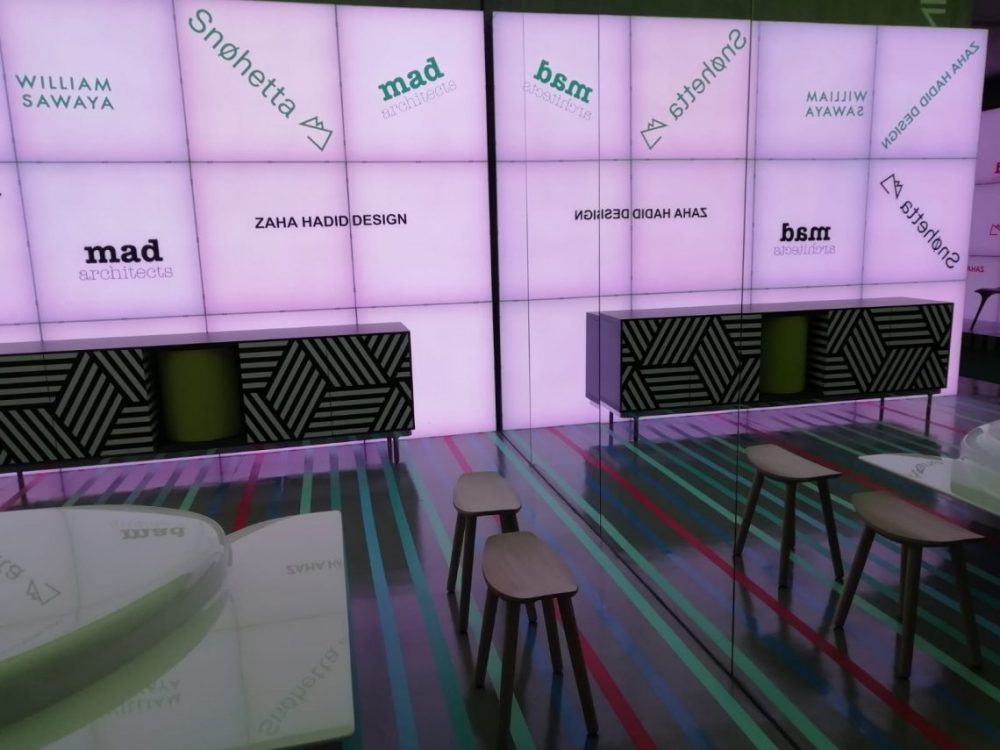 Manzoni is a stunning restaurant designed by the prestigious designer, Tom Dixon. This unique project will sit on the concept of both a restaurant and a showroom.
The restaurant is already opened in Milan and one of its highlights is the Fat Collection, from Tom Dixon's. Visit Milan Design Districts to discover even more events!

Guiltlessplastic
Guiltlessplastic is the name of the famous Rossana Orlandi's exhibition. The purpose is to create a challenge for every design community, to come together and find the solution for plastic pollution.
Ro Plastic Prize it's the first edition and intends to recognize the best projects that face this challenge. The best projects will be presented as finalists at Rossana Orlandi's gallery during Fuorisalone 2019.
Read Also: BEST HARDWARE STANDS PRESENT AT SALONE DEL MOBILE 2019
Discover the exclusive and luxury world of PullCast and dive in our amazing and elegant list of impressive decorative hardware and architectural hardware products. They will help you elevate and transform your home decor or your design project into a unique experience! Follow us on Facebook, Pinterest, Twitter, Instagram, Linkedin, and Youtube! 
Follow Us and Discover More About The Milan Design Districts Events!
TRIBUTE TO LEONARDO DA VINCI
Milan Design DistrictsMilan Design Districts
Milan Design Districts

TRIBUTE TO LEONARDO DA VINCI