Introducing The Fine Jewelry Exhibitors at PAD Gèneve 2019 – As we've told you, PAD Gèneve 2019 is coming and of the focus of this Trade Show will be Art and Jewellery and that's why we've decided to present you a List of the Top Jewelry Exhibitors.
Read More: All About PAD Genève 2019 That Starts Today! 
Last year, PAD Genève attracted over 20,000 collectors and design enthusiasts over 5 days. As a perfect event to elevate a luxury lifestyle, for its second edition, PAD Gèneve returns to the Palexpo with an increased number of exhibitors further highlighting the synergetic connection between contemporary art and unique design.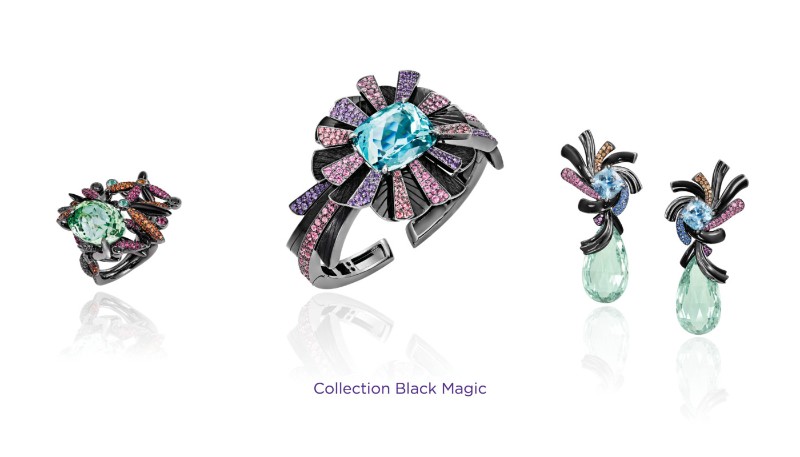 Recognized and held in high esteem by his peers, Lorenz Bäumer had the honour to be chosen among jewellers worldwide in 2010 by Princess Charlene Wittstock and Prince Albert II of Monaco to design the jewellery piece of their wedding: the marvellous tiara "Ecume de Diamants". In France, some of his luxury jewellery pieces and collections are part of the permanent collection of the Musée des Arts Décoratifs. Furthermore, his work is internationally known, including by the National Jewelry Institute of America, which celebrated his 15 years of creation in 1997.
Walid Akkad's fine jewellery pieces are all based on clean, simple unique designs and their minimalism hiding the extreme care that goes into their beginning and the astonishing consideration to detail that the designer demands of his jewellers and of himself.
With a Parisian tradition and a French heritage, the fine jewellery pieces by Karry Berreby are precious to the extreme and fabulous fantasy. True to her conception of elegance as refinement tinged with seduction and glamour, the artist breaks down boundaries between vintage and modern, genuine and faux, essential and incidental, one-off creations and intensely personal impulses. Her main goal is to create something with a unique design, something perfect for a luxury lifestyle.
Objet d'Emotion is a curated fine-jewellery gallery dreamt up by Valery Demure to showcase and mix jewels from the best contemporary jewellery designers, in a modern and unconventional presentation, elevating the true essence of craftsmanship.
DISCOVER THE WORLD OF PULLCAST AND CHECK OUR NEW CATALOGUE!

Discover the exclusive and luxury world of PullCast and dive in our amazing and elegant list of decorative and architectural hardware products. They will help you elevate and transform your home decor or your design project into a unique experience! Follow us on Facebook, Pinterest, Twitter, Instagram, Linkedin, and Youtube!