Italian Design: The Best Luxury Showrooms & Furniture Stores in Rome ⇒ When it comes to interior design, home furnishings, and luxury lifestyle, Italy is one of the countries to beat, having multiple cities being regarded as the capital of everything art/creativity related, including the ancient city of Rome.
.
.
Rome is well-appointed with a plethora of luxury showrooms and furniture stores that brim with one-of-a-kind objects and designs to upgrade one's space. In today's article, PullCast Blog explores some of these interior design showrooms as well as showcasing a remarkable decorative hardware piece that was actually inspired in the history of this capital!
Baxter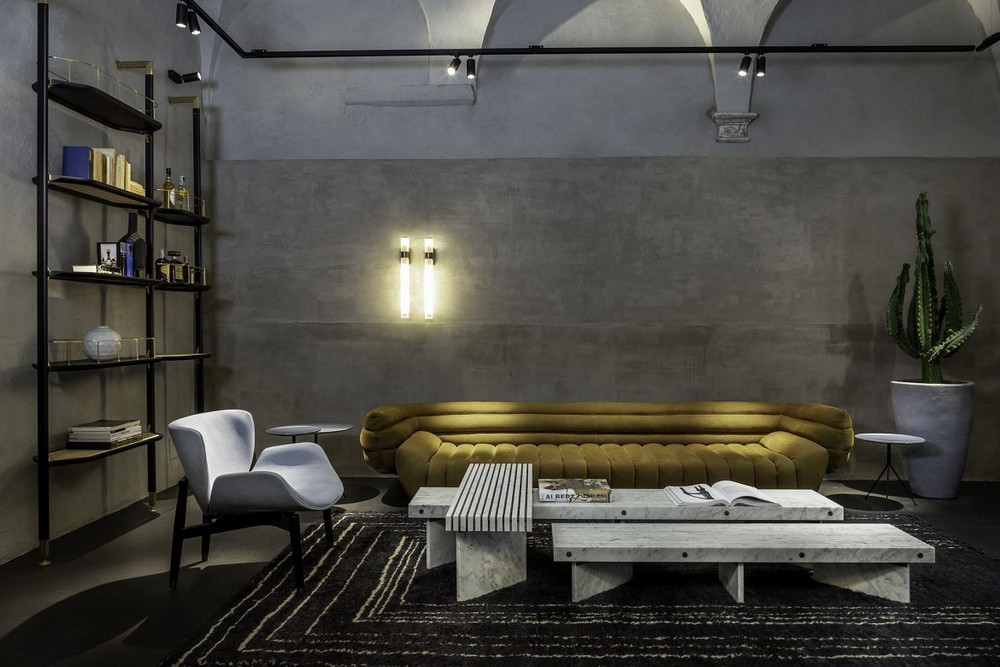 The new Baxter store opens in Rome, located via Monterone 2A in a historic 16th-century building. Entering the space you will discover vaulted ceilings, rooms that follow one another, and unexpected architectural views for a project that looks more like an atelier than a furniture shop. The Baxter collection presented here allows you to stage the company's style in an evocative setting that combines contemporary design elements, such as the large neon installation of the corridor, with atmospheres with an antique flavor.
Boffi
Inaugurated in June 2013, the Boffi Margutta showroom followed in the footsteps of Boffi Barberini, the first flagship store opened in Rome. The opening reaffirmed the company's plan to place showrooms in the most centrally located neighborhoods of major cities throughout the world.
Frattali
Since 1963 our family has been involved in selecting the best Made in Italy design brands, in the continuous encounter between innovation and tradition. Time and passion for our work are what have allowed us to grow. Avant-garde materials, eco-compatibility, innovation, and beauty are the essence of our work. All this to present to our customers an idea that is at the same time a lifestyle.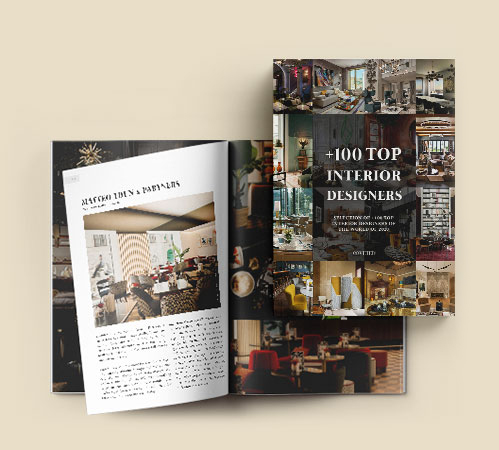 Ikonos
The new Ikonos showroom in the heart of Rome is in Via Tagliamento 35, with an exhibition space of over 1000 square meters, distributed over four levels, and housed in a 1960s factory. Here the essential infrastructure, materials such as iron and concrete, modern design concepts, the most exclusive objects are integrated.
Italian design, Italian design
Kartell Showroom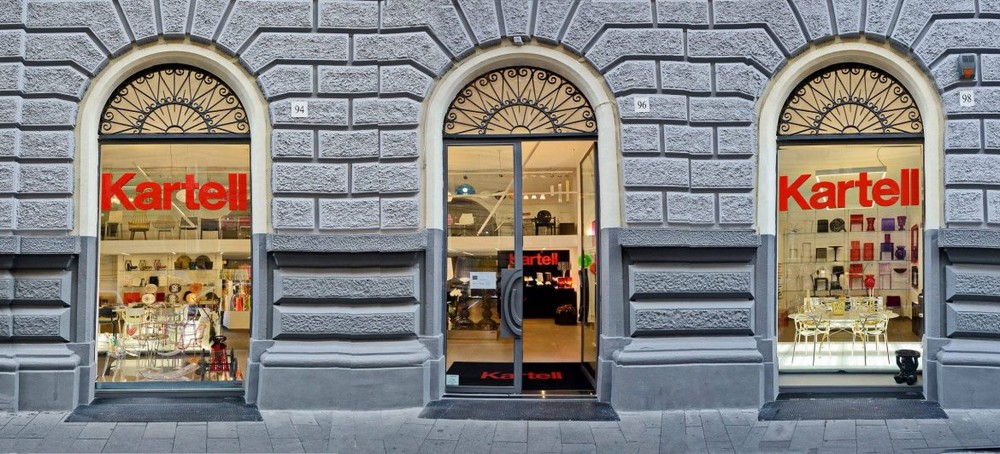 Founded nearly 70 years ago in 1949, Milan-based design brand Kartell was created by Anna Castelli Ferrieri and Giulio Castelli and has been a symbol of progressive Italian design ever since. A true story of success, their journey is mapped through a series of incredible products across furniture, furnishings, and lighting categories which have not only become a key part of the domestic landscape, but also true icons of contemporary design.
Related Article: PullCast Traveled to Ancient Rome to Present the Roman Door Pull
Italian design, Italian design
ML Interiors
Their mission is the care and attention of the customer. In addition to offering a selection of the most important Italian design companies, ML Interiors offer consultancy and design services to develop a highly personalized image, based on the specific needs of each one. They give the space a unique and exclusive atmosphere, able to convey personality and distinction.
Poltrona Frau Roma by Molbinovo SRL
Poltrona Frau furniture collection consisting of sofas, armchairs, tables, chairs, offices, beds, containers, bookcases, accessories designed by the masters of international design. Among the most sought-after families, Vanity Fair, Archibald, Grantorino, Massimosistema, Albero, Chester, Fidelio, Downtown, Bolero, Bretagne, Isadora, Ginger, and many others.
Italian design, Italian design
Roche Bobois
In this shop, you can find everything that expresses the spirit of Roche Bobois. The creativity of the new collections, the customization, the advice, the realization of your projects in 3D… and a dedicated team of furniture professionals, who will be able to accompany you in the elaboration and realization of your interior design project.
Italian design, Italian design
Sfera Otto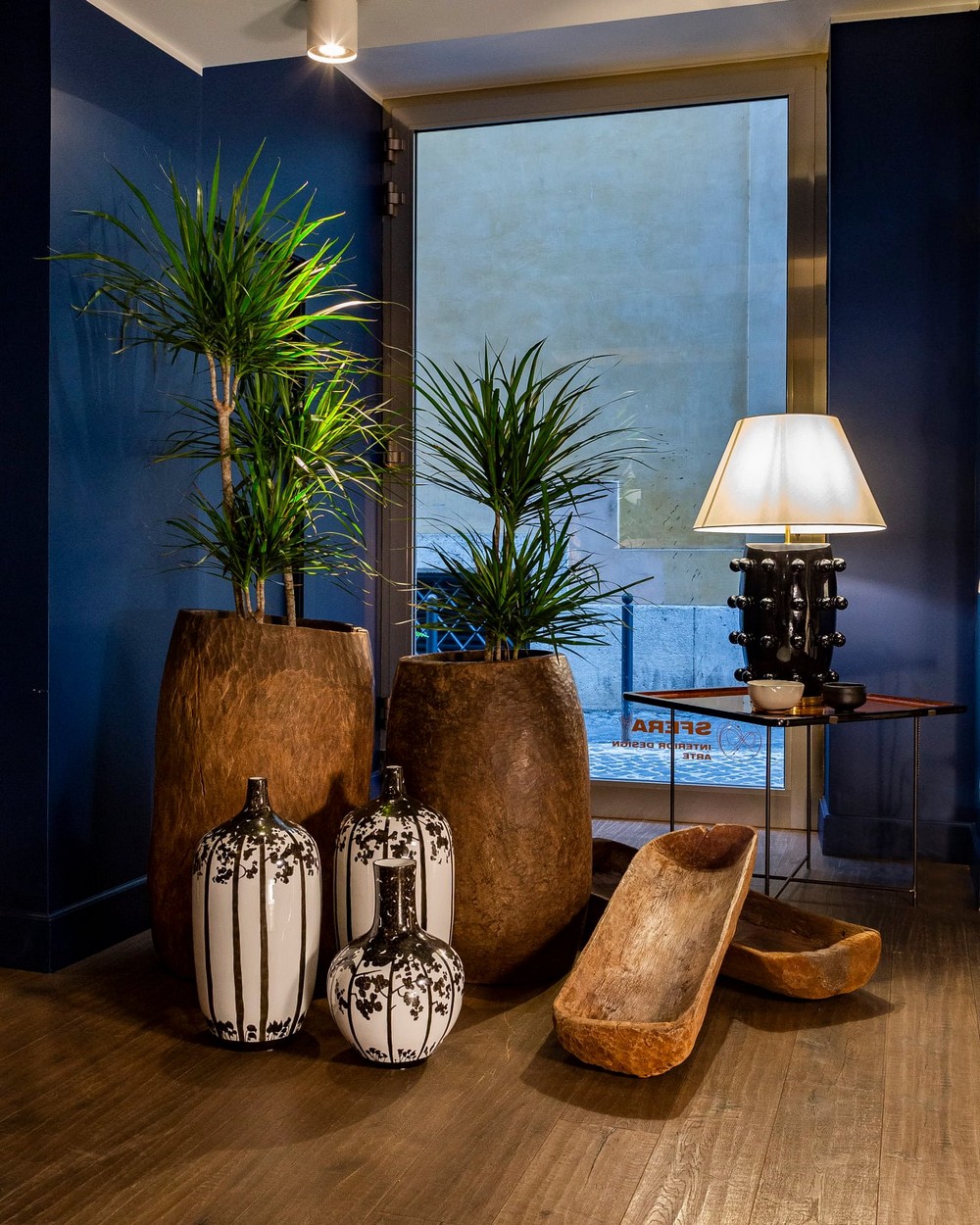 Established in 2010, this interior design store was designed to promote a stylish, elegant yet comfortable mode of living. The showroom could be described as chaotic yet silent, full of contrasting and relaxing ideas, where precious materials with diverging characters are inserted in the context without placing particular emphasis.
THESIGN
Their home, in the heart of Rome, transforms itself into a boutique; it allows you to discover all the displayed products, selected from the latest trends. The interior design showroom is centered on the made in Italy and prestigious international brands.
Decorative Hardware Inspirations
Roman is a piece inspired by the brass work done in the 6th and 7th centuries by the Roman empire. Almost 90% of artifacts from Egypt were made of brass, and they learned how to work this material like no other. With a robust yet stunningly detailed silhouette, this exclusive door pull can certainly boost any door design.
Related Article: Amazing Design Projects Inspired by Italy
If you want to discover more about the exclusive and luxurious world of PullCast and our elegant collections of decorative hardware, then feel free to follow us on social media: Facebook, Pinterest, Twitter, Instagram, Linkedin, and Youtube!