Hottest Places to Live in Los Angeles Guide – With over 17 million residents, Los Angeles is actually the 2nd biggest city in the United States. Making the decision to relocate to "The City of Angeles" is a thrilling experience. There will never be a shortage of things to do, in this vibrant city, or magnificent landscapes and historic buildings to admire.  However, determining which Los Angeles neighborhood is most suitable for you can be difficult due to the city's size. Therefore, the PullCast Blog dives into the hottest and most sought-after Los Angeles neighborhoods and gives you a complete guide to Los Angeles living!

Hottest Places to Live – Los Angeles Guide
Downtown LA
Nobody can deny that living in Downtown LA is alluring. There are bright new residential towers, exciting restaurants, unique businesses, calm parks, and fascinating cultural organizations, in this dynamic area. Downtown Los Angeles has something for everyone! This is one of the greatest locations to reside in Los Angeles for singles and young adults in general because of the bustling nightlife environment. If you're looking for a family home, DTLA opens up a whole new world of options, bringing you closer to a wide range of good schools, parks, and kid-friendly activities.
---
See more: Most Luxurious Skyscrapers in Los Angeles 
---
Santa Monica & Venice Beach
Have you been fantasizing about palm-lined streets, vast stretches of sandy beach, and year-round summer vibes? The beach-side communities of Santa Monica and Venice Beach may be exactly what you're looking for. Both places, which share a three-mile stretch of shoreline, will make you feel as if you're on vacation year-round. Apart from the beach lifestyle, Santa Monica and Venice beach also offer a diverse mix of trendy boutiques and big retail brands, popular bars and restaurants, and rooftop clubs.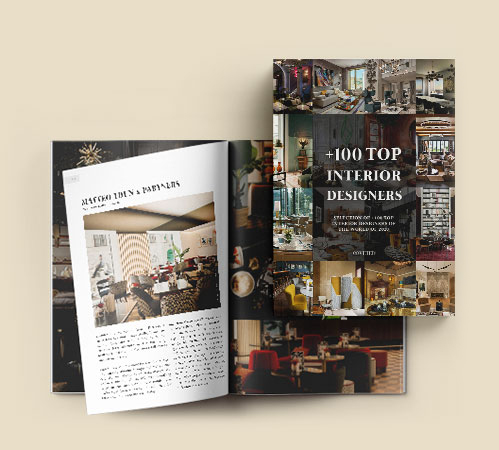 ---
See more: Luxury Houses with PullCast Hardware
---
West Hollywood 
The heart of Los Angeles, West Hollywood is located in the middle of the city, between the posh Beverly Hills to the west and Hollywood to the east. WeHo has a unique vibe and attraction all its own, from its famed Sunset Strip dotted with palm palms and rich Hollywood history to its spectacular views and iconic hillside mansions. This exciting neighborhood is also home to a diverse range of stores, mouthwatering restaurants, nightclubs, historical landmarks, and excellent schools.
Get the Look
Skylines represent the city's profile, an iconic symbol, and when used in conjunction with our skyline luxury cabinet hardware, they create a silhouette. With the Skyline brass drawer pull, you may mix and match your designs.
---
See more: Add a coastal touch to any furnishing with our Ocean Collection
---
Culver City
Culver City is one of Los Angeles's hottest neighborhoods at the moment. The Los Angeles suburb, recognized for its iconic movies and TV shows, offers its residents a blend of urban and suburban living. "The Heart of Screenland boasts a busy downtown area and features numerous pubs, restaurants, coffee shops, and parks.
---
See more: Find PullCast at the biggest and most famous furniture fair in the world
---
Beverly Hills & Bel-Air
Beverly Hills is well-known for its exclusivity as you need to pass through its famous entrance gates to enter the neighborhood. It offers a more relaxed, remote feel since it is detached from the city center. It is also almost entirely residential as well. On the other hand, Bel Air is noted for its exclusivity, as entering the neighborhood requires passing through its famed entrance gates. Because it is located outside of the city core, it has a more casual and isolated atmosphere. It's also about entirely residential. If you want to be in the spotlight and have quick access to world-class dining, the hottest nightclubs, and a wide range of shopping opportunities, Beverly Hills is the place to be. If you prefer a more private, tranquil lifestyle with more room and security, Bel Air is the place to be.
Get the Look
Hendrix is a door hardware collection with Mid Size Door Pulls that will give your door designs an architectural silhouette.
Did you like our article Hottest Places to Live in Los Angeles? Let us know!
If you want to discover more about the exclusive and luxurious world of PullCast and our elegant collections of decorative hardware, then feel free to follow us on social media: Facebook, Pinterest, Twitter, Instagram, Linkedin, and Youtube