Discover How PullCast Adorn Elegantly The MeetSales's Moscow Flat ⇒ Get ready to see a wonderful flat that mixes references of mid-century furniture, minimalist shapes in luxury pieces that bring the perfect balance between elegance and comfort in the same space. Discover how PullCast hardware made the difference in this project and let yourself be inspired by these incredible ambiances!
Discover How PullCast Adorn Elegantly The MeetSales's Moscow Flat
By the hands of Formviso, the idea was to create a space with a style inspired by neoclassicism, without leaving aside the foundations of Formvision's work that involve technology and the construction of modern spaces.
Discover How PullCast adorn elegantly
The Meetsales's Moscow Flat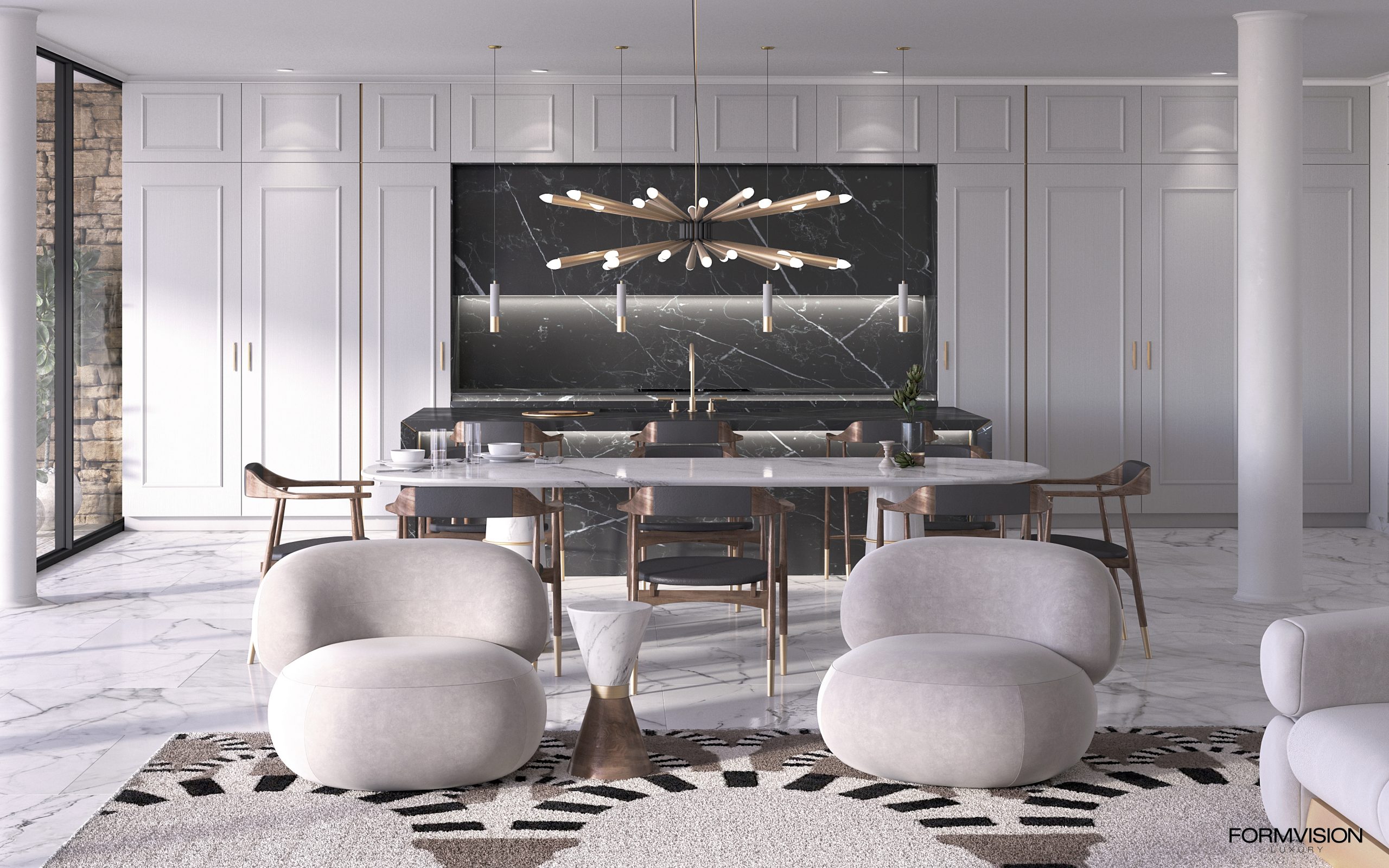 Starting with the living room and going to the sober and strong silhouette found between the dining room and the kitchen, in this project we can find some of the most beautiful pieces of PullCast.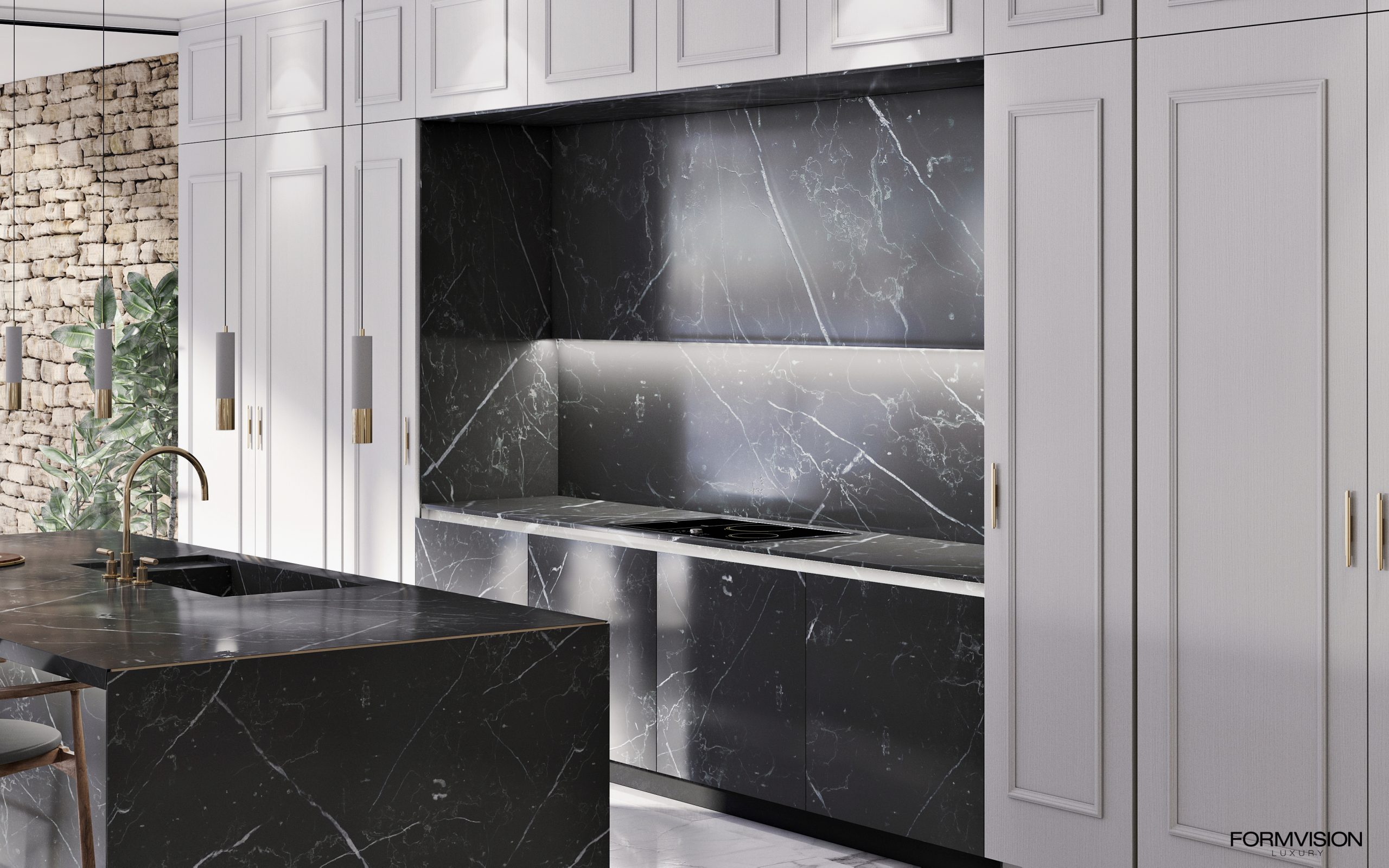 Skylines are iconic symbols that create a silhouette when set in context. Perfect to transform any furniture piece, the Skylines drawer handles, inspired by the city's profile, are capable of bringing the right shine to every room.

Meet sales's Moscow bar
You can also find a special golden glow in the bar with our Skylines. PullCast offers a full family, with different models to mix and match in your projects, to make it possible to create a strong line between each division design.
GET THE LOOK:
How Pullcast decorate Meetsales's Moscow Flat?
The design of this space resulted in a luxurious and refined atmosphere and at the same time the feeling of coziness and minimalism with a clean, harmonious, and balanced environment.
Adding a glamorous gold hardware piece to this ambiance gives a gentle touch of elegance to the ambiance. The stars in this office are the drawer handles Monocles,  perfect for retro lovers cabinetry.
GET THE LOOK: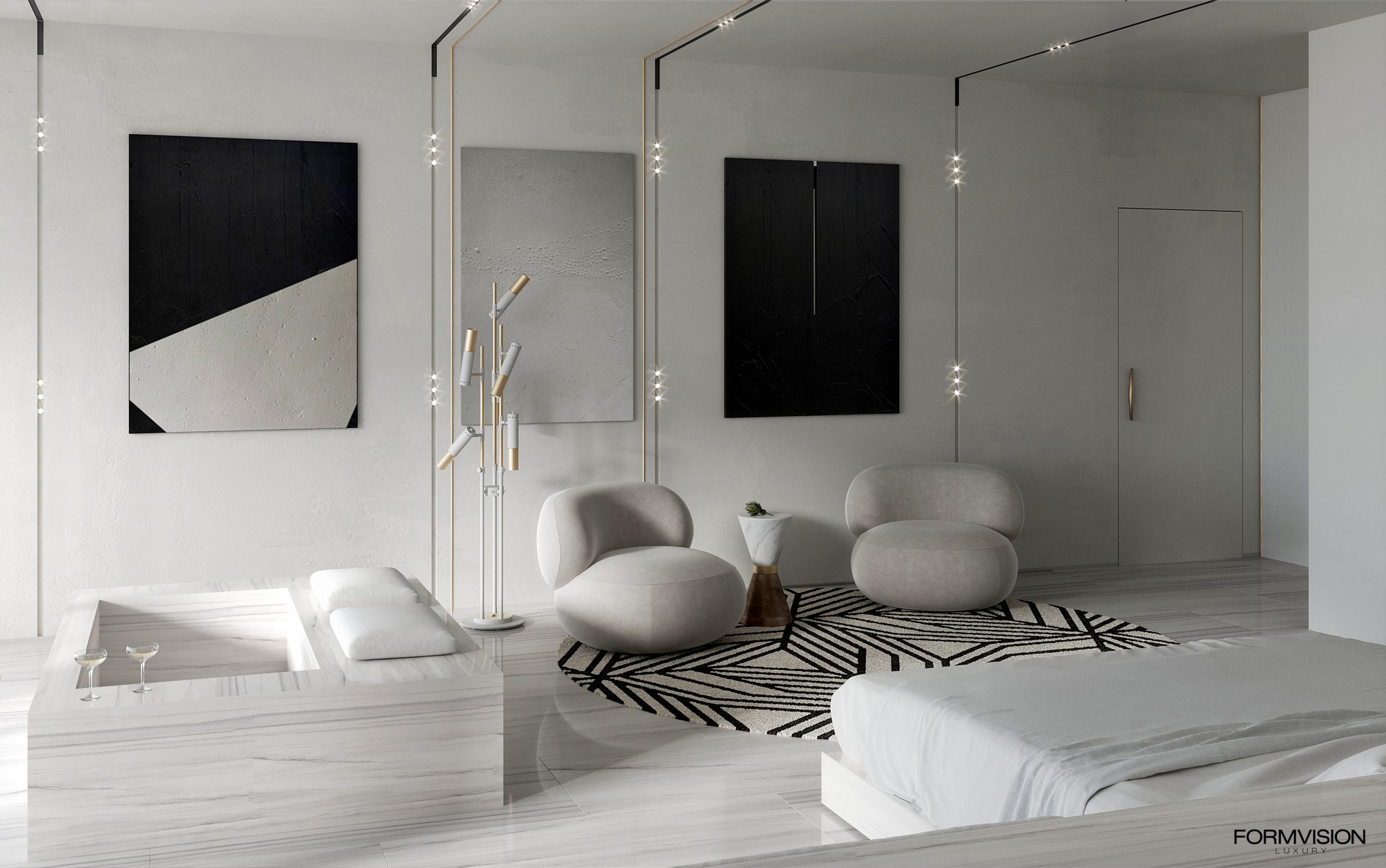 Every space of this flat was precisely well elaborated, all rooms are composed with harmony, balance, and elegance.
For this stunning Moscow Flat by Meet Sales, the choice for most of the divisions was PullCast Jewelry Hardware. The bedroom was no exception, with the Skyline hardware to embellish the space.
GET THE LOOK:

Meetsales's Moscow flat luxury bedroom
The bedroom is the place where comfort meets luxury minimalism. Recreate this amazing and gorgeous decoration with luxury pieces like PullCast Jewelry Hardware and adorn your home or your projects with unique details.
GET THE LOOK:
Discover the exclusive and luxury world of PullCast and dive into our amazing and elegant list of decorative and architectural hardware products. They will help you elevate and transform your home decor or your interior design project into a unique experience! For more inspiration regarding decorative hardware, follow us on Facebook, Pinterest, Twitter, Instagram, Linkedin, and Youtube!