Boost Your Work Creativity by Upgrading Your Home Office Decoration ⇒ Improving your home office decoration is an excellent way to certainly make your working sessions much more productive, especially in those days where motivation lacks.
In today's article, PullCast Blog explores a comprehensive range of interior design ideas destined to upgrade one's home office decoration. The most important decor aspects when it comes to office designs will always be to have an uncluttered space, free from all distractions and plenty of natural lighting, but take a look below to find more ideas on how to upgrade your home office decoration.
This outstanding home office design was designed by Brady Tolbert for the Los Angeles Home for Queer Eye-star and designer, Bobby Berk. It features a unique mid-century credenza and a minimalist wooden cabinet.
For a timeless home office decoration, this unique setting could easily become a great source of inspiration, featuring an astounding lighthouse-inspired lighting piece by LUXXU and exclusive modern furnishings, including the Brabbu's Baraka desk, as well as vibrant pops of color throughout. Brass hardware found in the cabinets and desk comes to further enhance the overall decor.
Shop the Hardware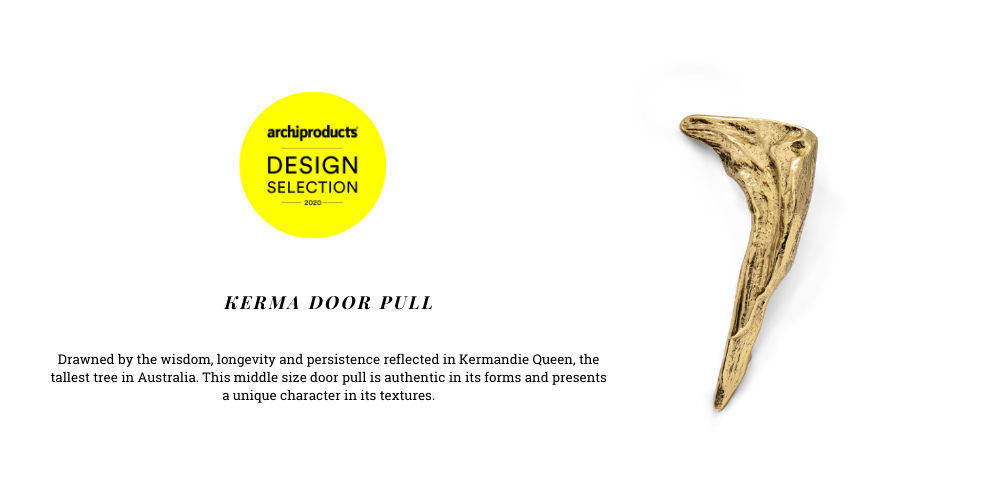 ⇒ Related Article: Celebrity Homes You Wish You Lived In ⇐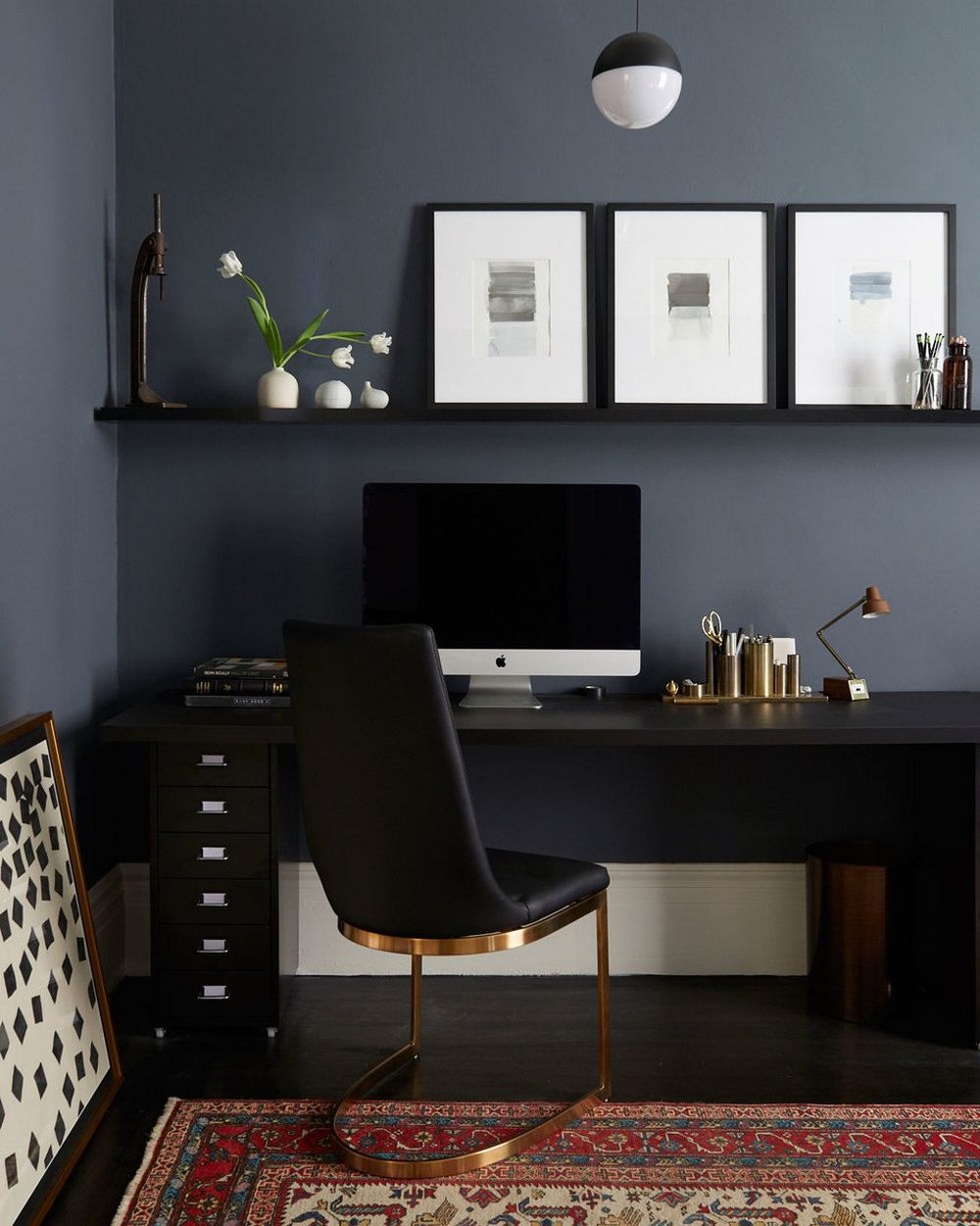 For a timeless aesthetic, black is the color of choice. Once again, black furniture and brass hardware are combined in order to give a sumptuous and sleek decor. You can then paint your walls in a lighter tone so the visual effect is not as strong.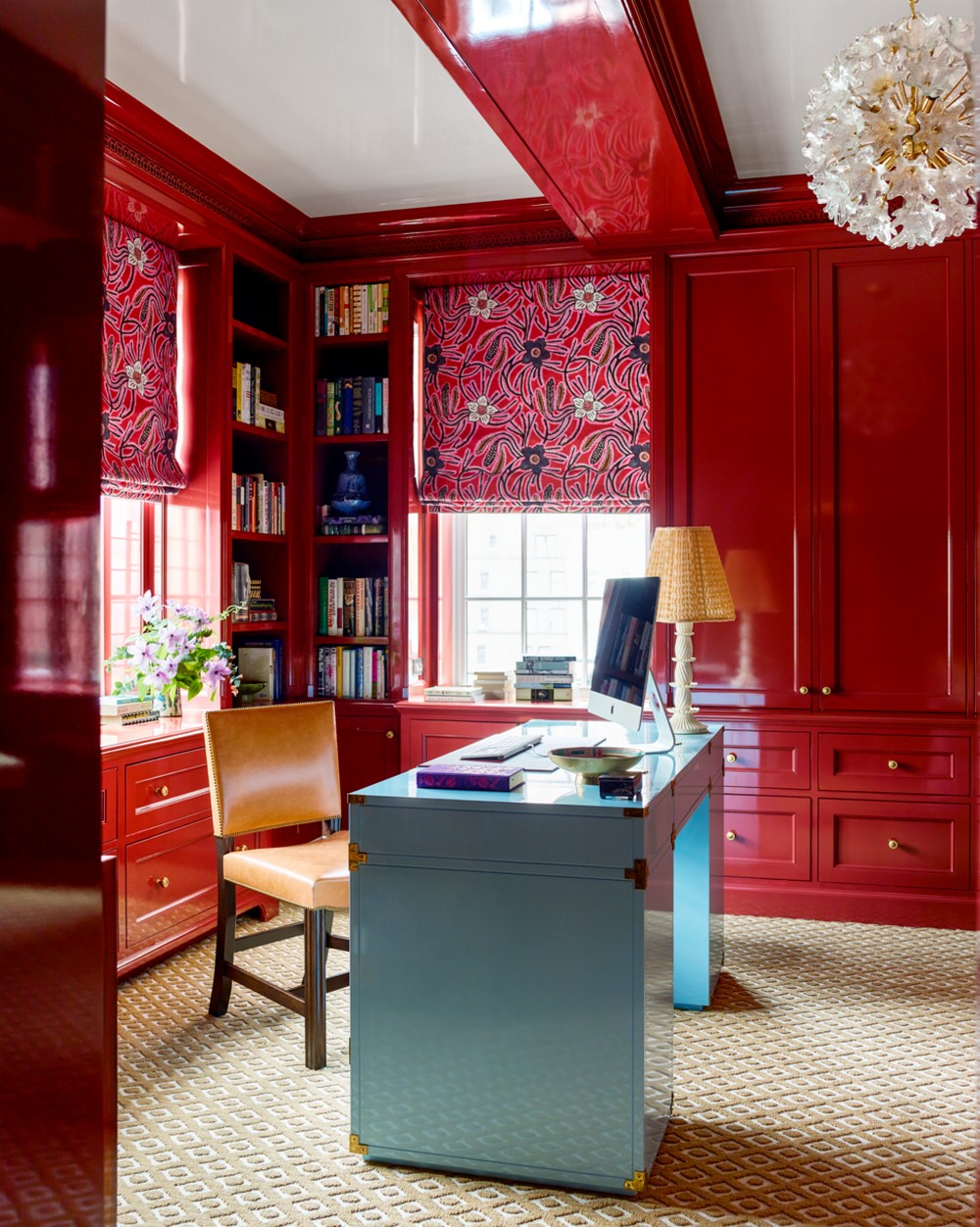 Interior designer Katie Ridder designed this vibrant home office in tones of red. For creative purposes, using exciting tones like this raspberry shade is a good alternative for a unique home office decoration.
This office design acquires a more formal and modern character. Once again, lighting is fundamental, and here you can find three different lights, all equality stunning. The brass details found throughout match perfectly with the black accents from the furniture designs.
Shop the Handle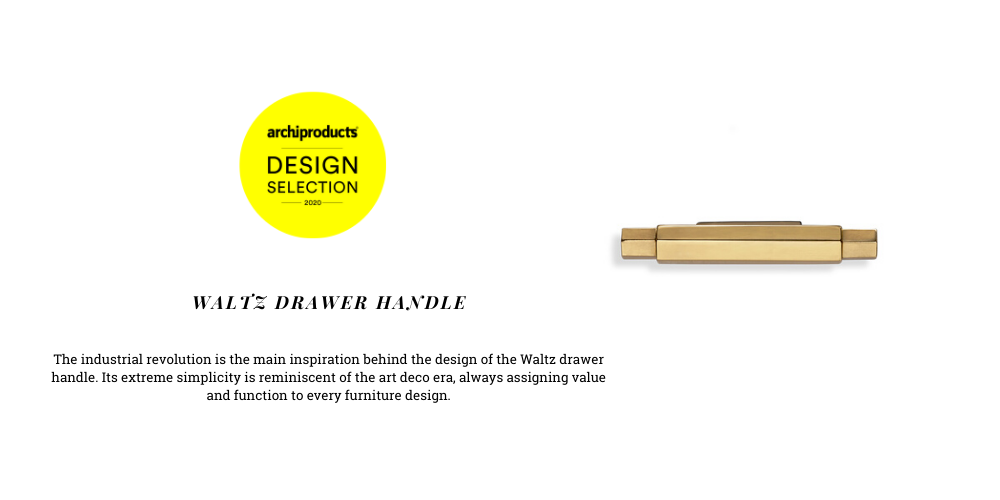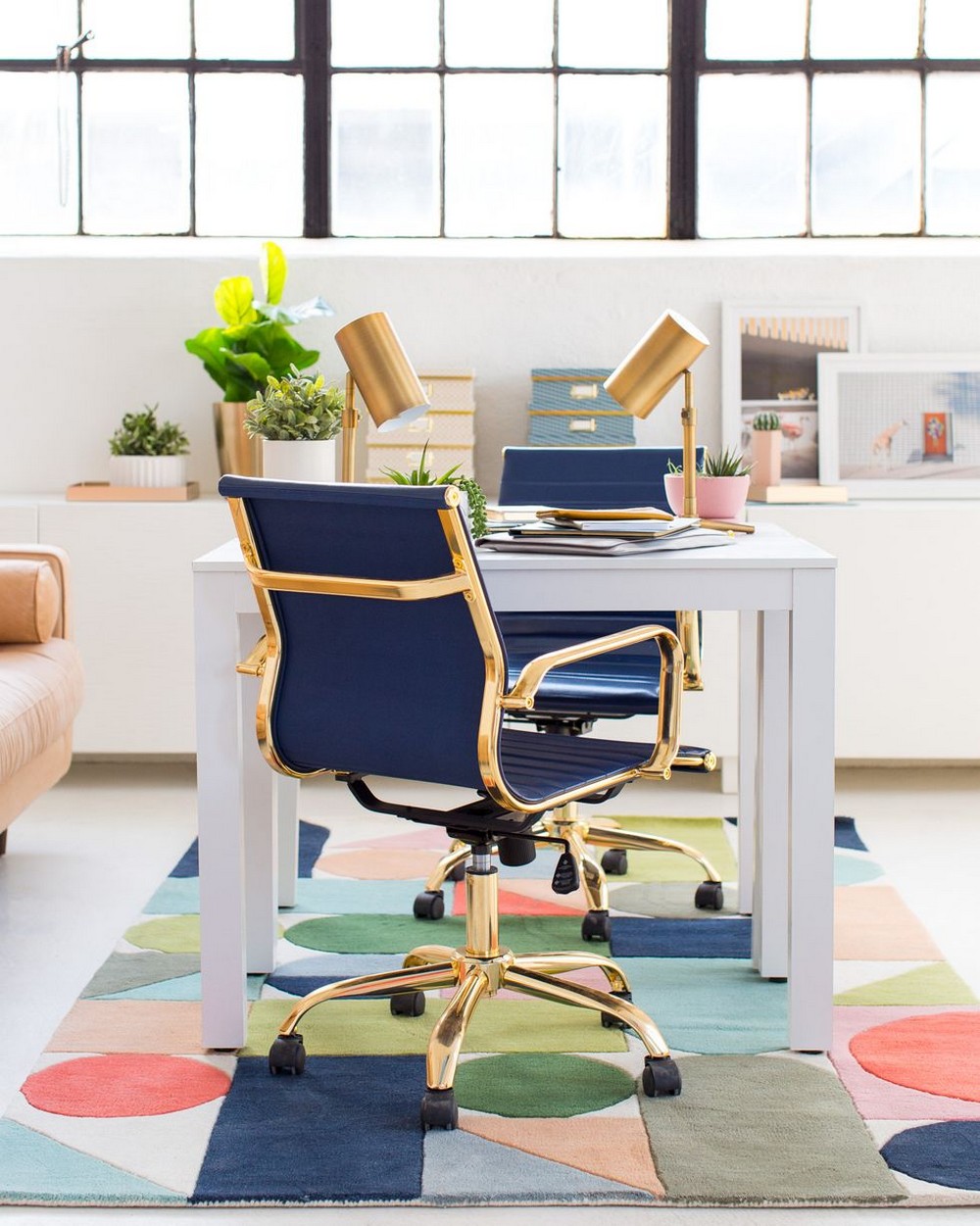 Imbuing a flair of the mid-century modern style, this unique home office highlights a white lacquer desk, a geometric rug, and sleek table lamps. The bold colors and brass accents used throughout give this office a more glamorous and feminine look.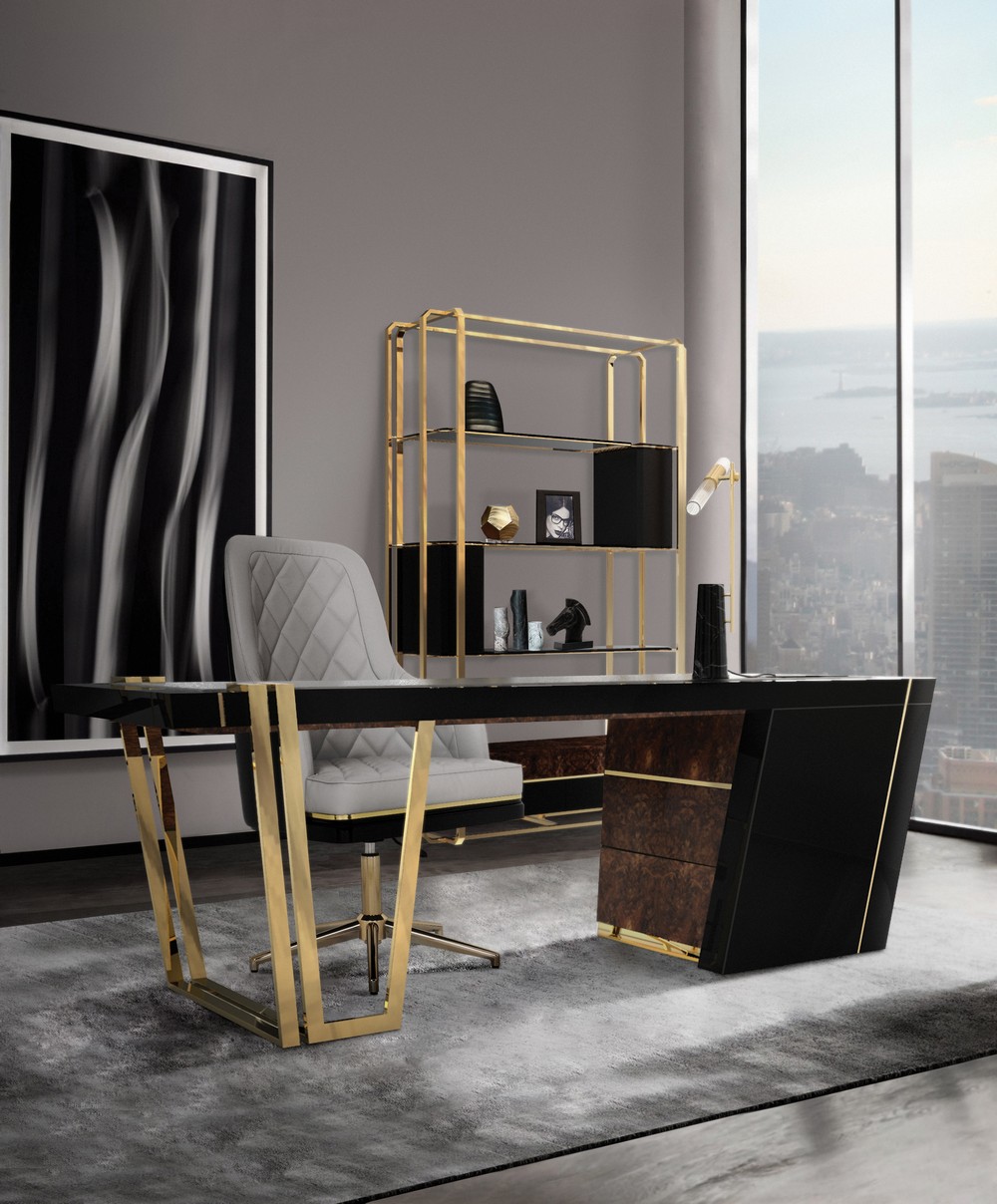 Having sweeping views to the outside could be a bit distracting, but in this case, it certainly makes for a great ambiance. This set showcases the ultimate display of luxury as the sophisticated Apotheosis desk will give you plenty of inspiration!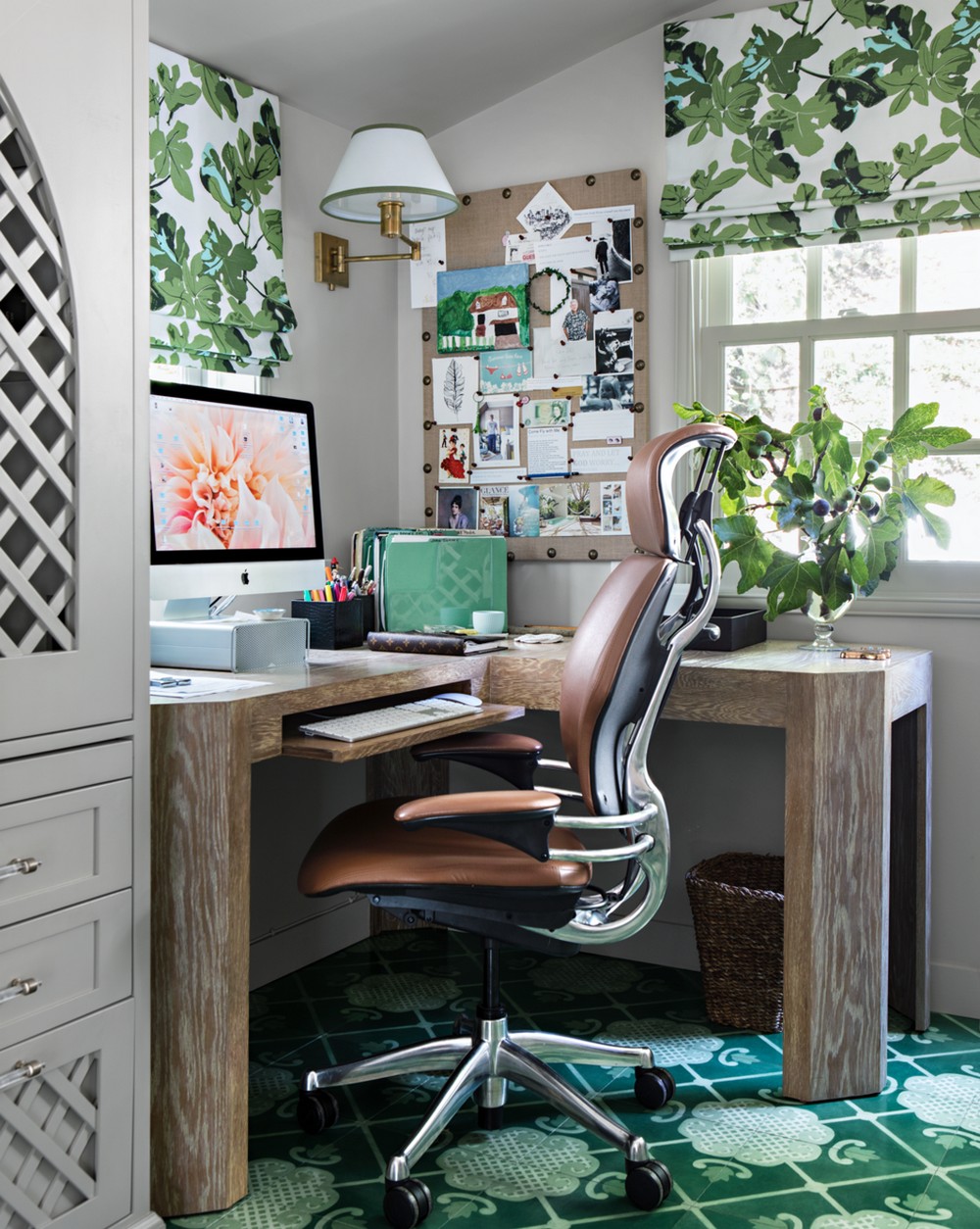 Joe Lucas brought the outdoors to this rustic home office decoration that features leaf-printed window treatments and treillage-fronted cabinetry. Could you ask for a better source of inspiration, then a natural environment?
⇒ See Also: Brass Hardware & Modern Furnishings – A Perfect Match Made in Heaven ⇐
Discover the exclusive and luxury world of PullCast and dive in our amazing and elegant list of decorative and architectural hardware products. They will help you elevate and transform your home decor or your interior design project into a unique experience! For more home office decoration ideas, follow us on Facebook, Pinterest, Twitter, Instagram, Linkedin, and Youtube!
Source: House Beautiful