Interior Design Inspiration: Decorative Hardware Trends for 2020 ⇒ While it is oftentimes overlooked, decorative hardware can become a critical aspect of interior design and a viable option to subtly decorate and grant attitude to a room.
In 2020, hardware trends will be focused not only on design but also on finishes, size, and materials used. In today's article, the PullCast Blog will showcase four unique decorative hardware trends that can serve as a guidance tool for design lovers to upgrade their interior design or design projects without requiring too much effort and just adding a few changes.
Oversized Door Pulls
To match the growing expansion of doors and entrances' lengths, door hardware fittings are becoming increasingly popular, with flush Pulls being available in much longer dimensions. This trend also enables craftsmen to create more aesthetic hardware pieces that can take center stage and create a statement. Skyline and Strelitzia are two great examples of how an oversized door pull can make a difference in home decor.
⇒ See Also: 2020 Kitchen Trends You'll Want To Follow ⇐
Unexpected Design
Distinctive hardware pieces draw unintentional attention to rooms and can be a window to the owner's personality and creative mind. Moreover, certain designs can enhance the existing decor in the room and tie the interior design together seamlessly. For instance, the Toile handle, a unique piece inspired by the reef corals that showcases a great sense of functionality and artistic flair, certainly grants a different aesthetic to any setting.
⇒ See Also: 2020 Interior Design Trends You Won't Want To Miss ⇐
Golden Finishes
Nightstand featuring the Comb drawer handle
Gold-toned hardware finishes are very popular due to their versatility, as they complement both light and dark cabinetry. Moreover, they add a timeless and formal touch to the room they are installed in, especially when designed with a minimalist aesthetic. For example, the Comb drawer handle features a circular shape further accentuated by gold tones. This exclusive piece was inspired by the Honeycombs phenomenon.
⇒ See Also: Timeless Design Trends – Top 5 ⇐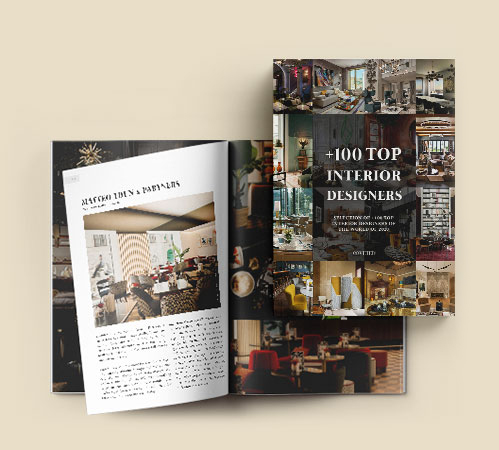 Mixing Hardware
Featured hardware products in this office design: Kerma door pull and Kesya drawer handle
Decorative hardware comes in a variety of shapes and sizes, each of them with a rightful place and function. Door knobs are usually employed in drawers, while cabinet handles, as the name suggests, work better in cabinets. However, these aren't strict rules, and the trends for 2020 suggest mixing hardware according to personal preferences so it matches the overall design of the room.
⇒ See Also: 2020 Chinese Spring Trends You'll Want To Use ⇐
Discover the exclusive and luxurious world of PullCast and dive into our amazing collections of architectural hardware products. They will help you elevate and transform your interior design or design project into a unique experience! Follow us on Facebook, Pinterest, Twitter, Instagram, Linkedin, and Youtube!