Celebrity Homes You Wish You Lived In ⇒  Celebrities are known for having large, lavish, million-dollar properties they call home, and while we have seen them on the outside, how about their interiors? Some stars partner up with designers and architects, and some with extreme supervision. No matter what, the Celebrity Homes we're about to show you have at least one thing in common: they're all stunning, jaw-dropping and well designed.
Read More: What To Expect From Decorex 2019
Lionel Richie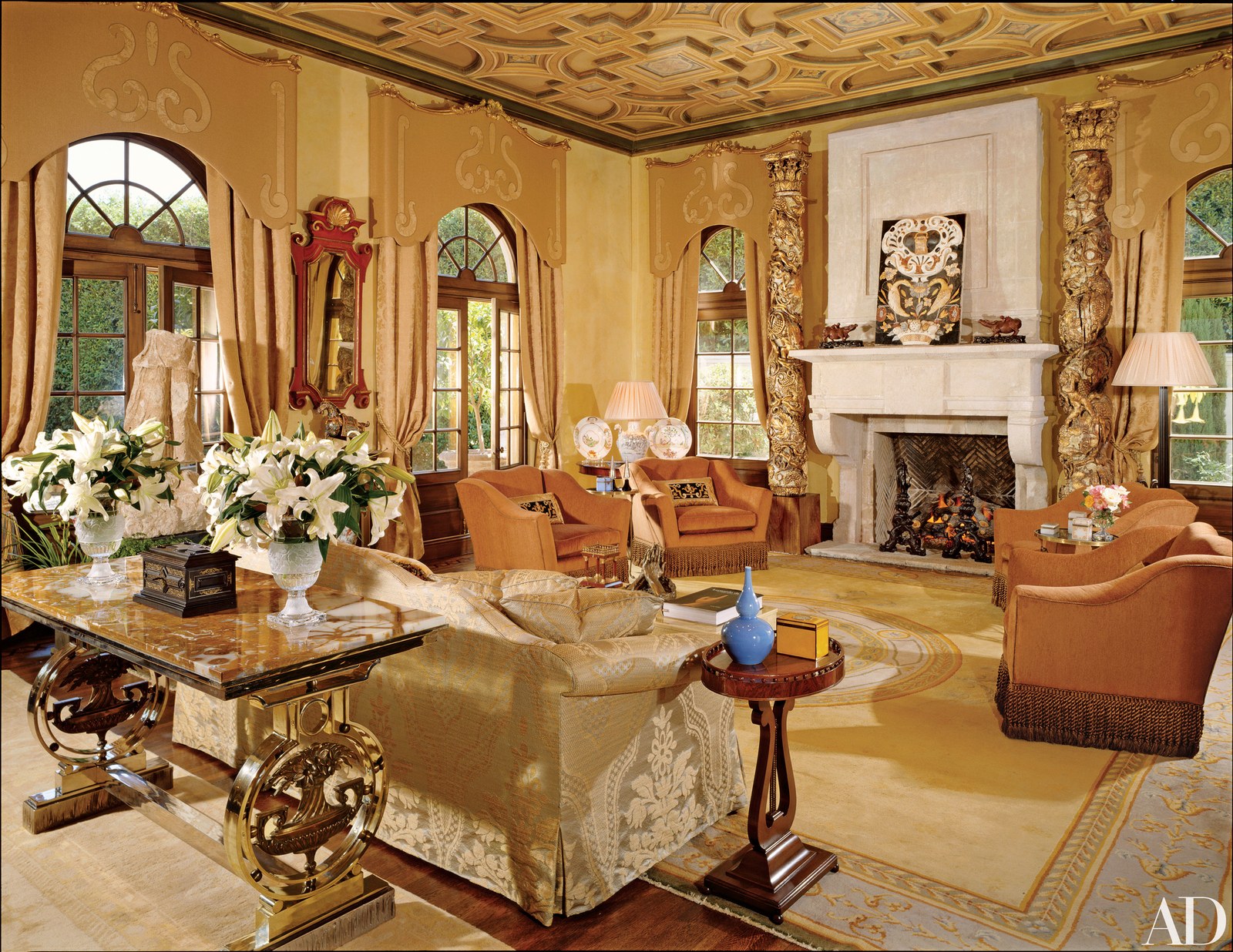 The "All Night Long" singer bought his 28-bedroom mansion just 10 minutes away from Beverly Hills and overlooking the Los Angeles Country Club back in 2007 and joined forces with architect Robert Attree and designers Peter Schifando and J. Jonathan Joseph to remodel and upgrade the 1929 build. The singer also gave his home some personal touches, providing mostly items from his constant travelling. As Richie sums up, "With my career, I have to get on a plane every other week. So when people ask, Where do you go for vacation?' I say, I go home.' "
Giselle Bünchen
The supermodel, along with husband Tom Brady, built their Los Angeles home from scratch with the help from architect Richard Landry and interior designer Joan Behnke. Since Bündchen is a global ambassador for the United Nations Environment Programme, the model wanted her home to be as sustainable as possible by building with as many recycled components as possible and implementing energy and water systems to diminish its impacts on the land. The couple also had two solar panels installed to meet the house's electricity needs.
Ellen DeGeneres
Designed by architects Buff & Hensman and later expanded by decorator Melinda Ritz, one of Ellen DeGeneres and Portia de Rossi's Celebrity Homes, in Beverly Hills, has been decorated under the tight supervision of the talk show host, who purchased the two neighbouring properties to create a pool area. As for interior design, the comedian conversed with several LA designers who helped her choose the perfect furniture and decor items, creating a home fit for the couples' needs.
Taylor Swift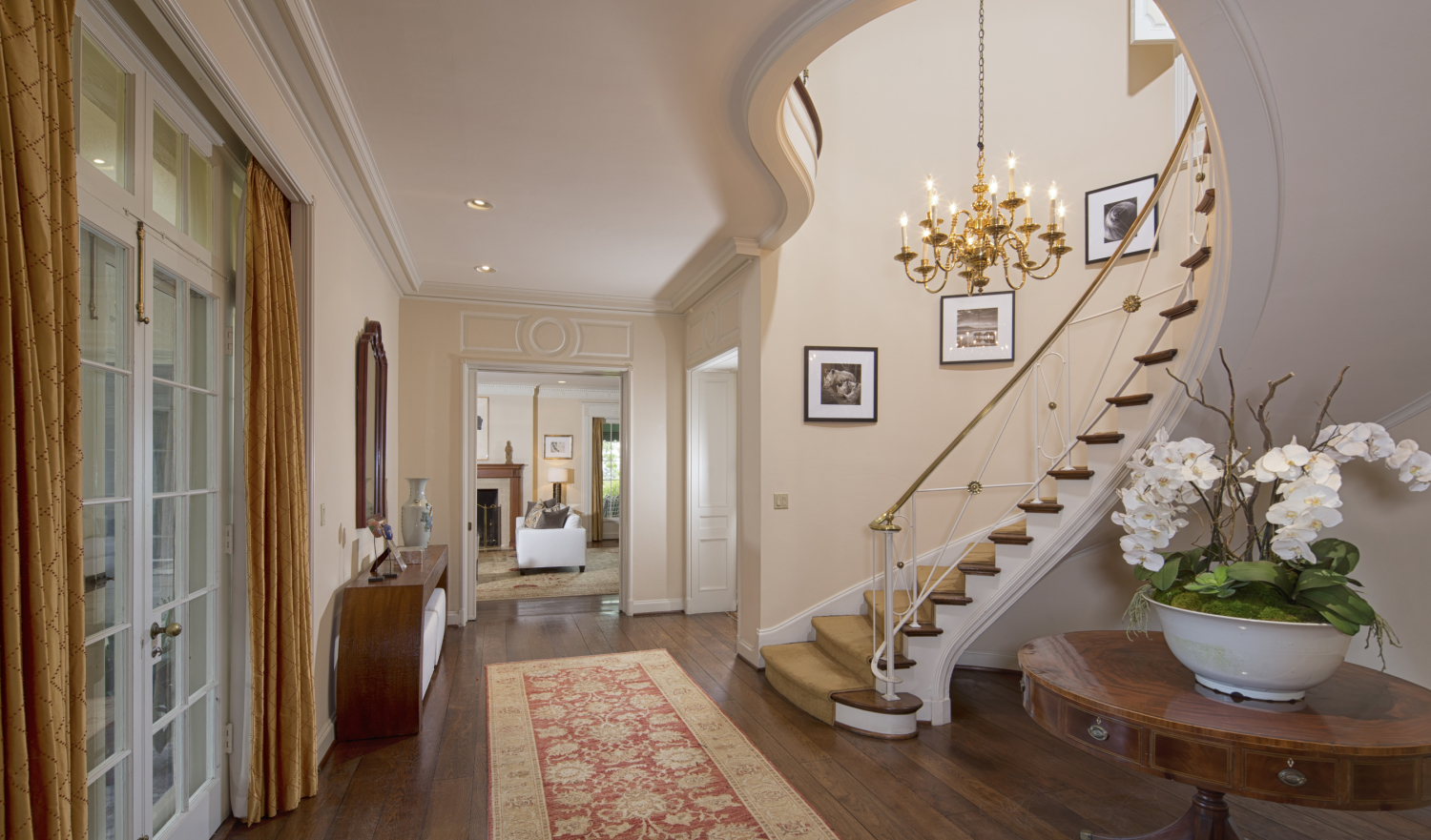 Bought in 2015, one of the most iconic Celebrities Homes on the singer's list is this Beverly Hills Georgian Revival mansion that was granted landmark status in 2017. Since then, Swift has been renovating the seven-bedroom and ten-bathroom estate. The build retains an Old Hollywood style, which the singer and her architect, Monique Schenk, which to restore and preserve.
Jasmine Tookes
The Victoria's Secret supermodel was a Hamptons-style cottage, which was then renovated into a more modern build. Tookes worked with the firm Design Works for the interior design of the home. "My main goal was that the home was cozy and welcoming. We achieved that comfortability with warm tones and plenty of layering", says Tookes about the general style of the home. She incorporated her own style into the rooms of the house, such as the office, for example, which looks the complete opposite from the rest of the house, with dark walls and furniture granting it a more masculine and serious look.
Discover the exclusive and luxury world of PullCast and dive in our amazing and elegant list of decorative and architectural hardware products. They will help you elevate and transform your home decor or your design project into a unique experience! Follow us on Facebook, Pinterest, Twitter, Instagram, Linkedin, and Youtube!
Celebrity HomesCelebrity Homes;
Celebrity HomesCelebrity Homes
Celebrity Homes