Fashion Your Luxury Kitchen with These Astounding Cabinet Paint Colors ⇒ Adding a bit of color to your kitchen design is the best way to switch up your home decor without requiring to do a complete home renovation. The following kitchen cabinetry designs highlight a series of unique hues, from lighter to darker, that completely revolutionize the entire kitchen decor, bringing even more personality and energy to it.
For this luxury kitchen, interior designer Rita Konig opted to introduce cabinetry in tones of eggplant and paired it up with silver drawer handles, for striking color contrast.
Known for not being afraid of using bold colors, Michelle Nussbaumer decorated this eclectic kitchen interior that features both peach lacquer and deep aqua cabinets that completely revolutionize the entire kitchen decor. These hues are rather reflective, so they actually add more depth to this division.
⇒ Read Also: The Modern-Day Kitchen Is Essentially All About Accessorizing in Style! ⇐
If you are a fan of lighter hues, then baby blue may be your color of choice as it was for 2LG Studio, who designed this whimsical kitchen interior. The cabinetry is painted in a soothing baby blue hue that is further enhanced by the presence of inverted circular cabinet pulls that add even more personality to this space.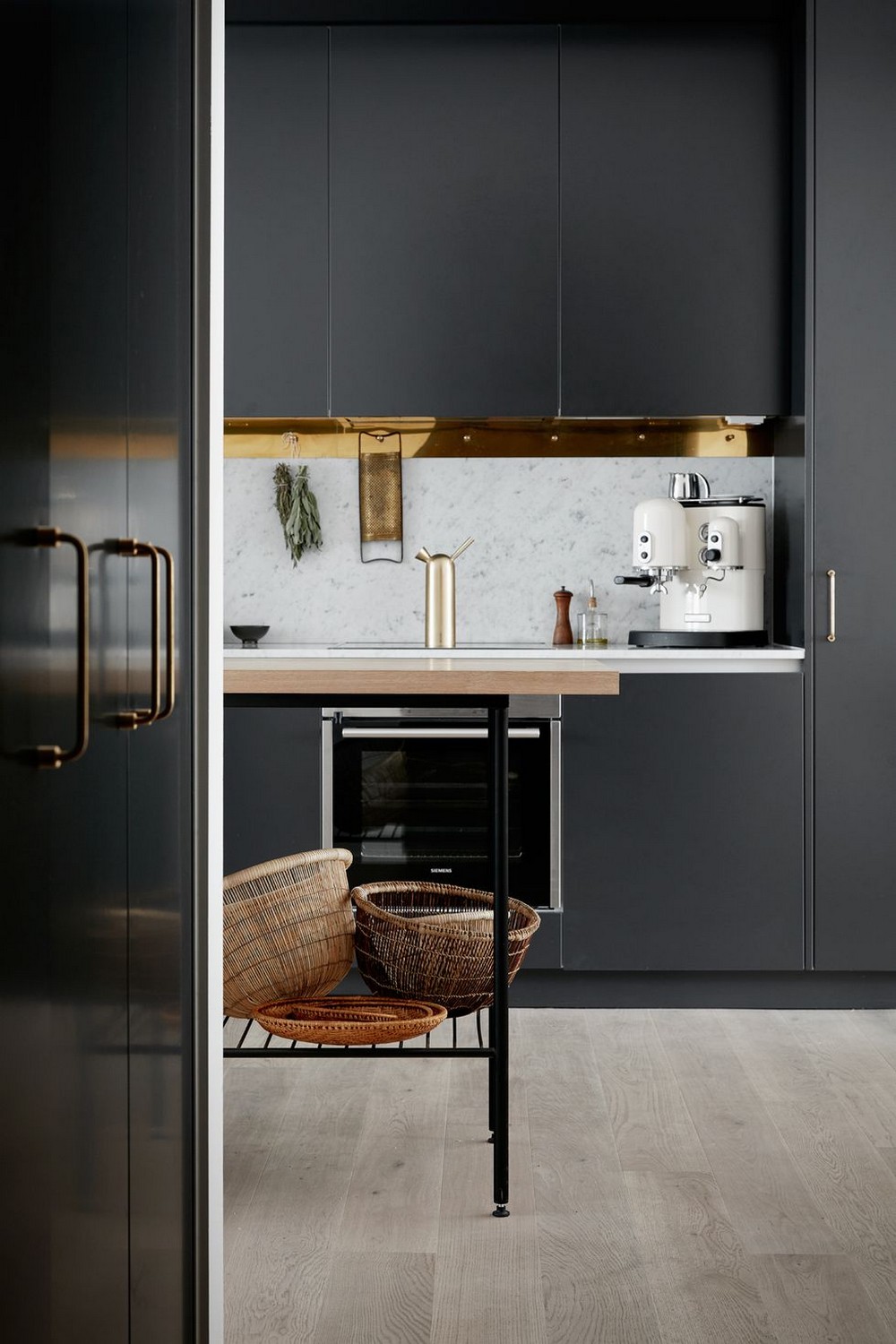 When it comes to classic design choices, nothing can compare to matte black. This unique hue grants a provocative and modern look to kitchen cabinetry as you can see by the interior design set depicted above. luxury kitchen, luxury kitchen, luxury kitchen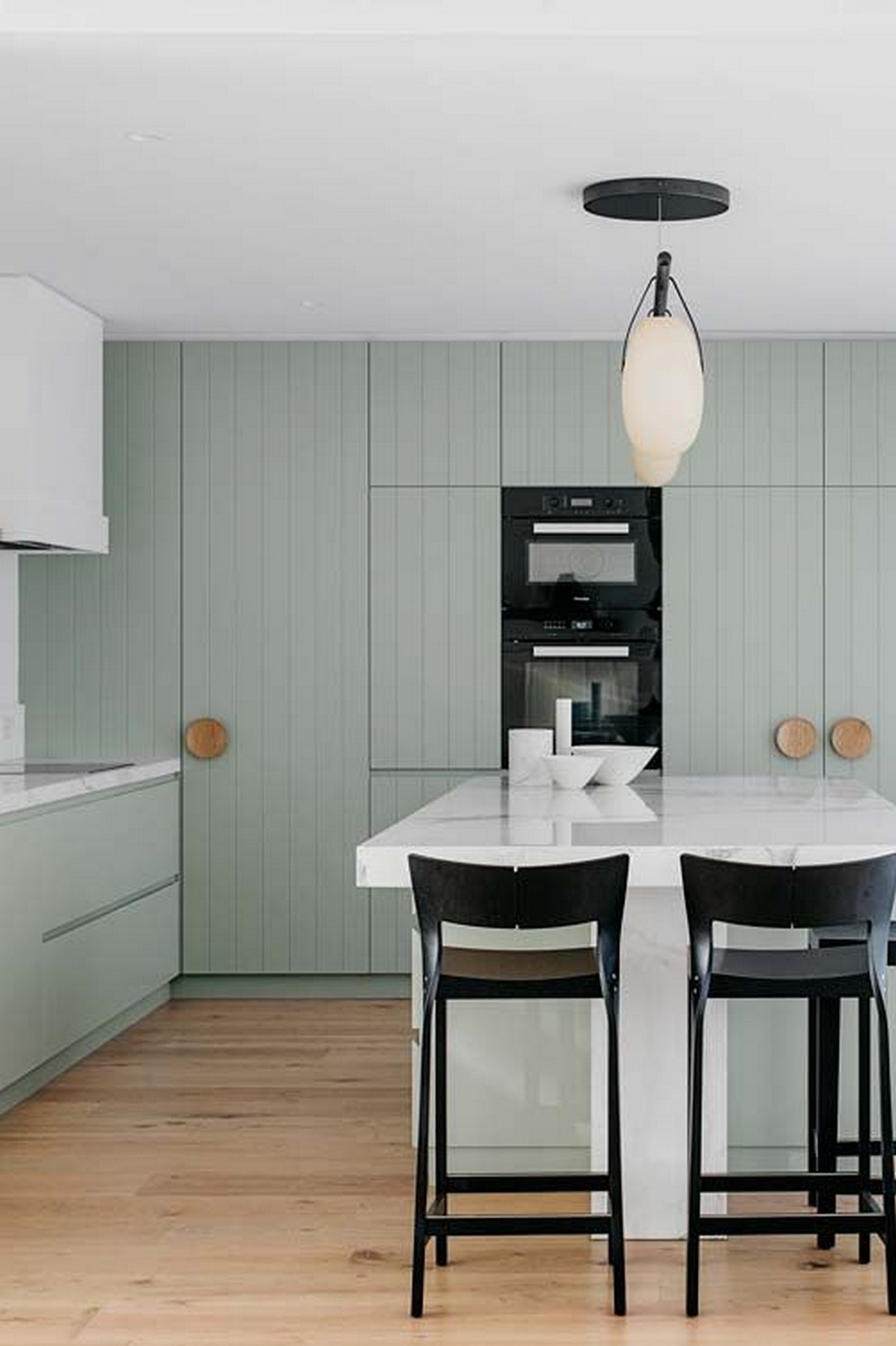 Arent & Pyke fully embrace color when designing this stunning minimalist kitchen. The renowned interior design studio opted to paint the kitchen cabinetry in mint green tones that perfectly complement the kitchen's black and white scheme.
⇒ Read Also: 5 Outstanding Kitchen Designs Decorated by World-Renowned Creatives ⇐
If you want to discover more about the exclusive and luxurious world of PullCast and our elegant collections of decorative and architectural hardware, then feel free to follow us on social media: Facebook, Pinterest, Twitter, Instagram, Linkedin, and Youtube!
Source: House Beautiful
luxury kitchen