Best Interior Designers to Discover in Denver ⇒ Denver, Colorado — the Mile High City — is where urban sophistication meets outdoor adventure. Denver is an outdoor city known for its world-class cultural attractions, thriving craft breweries, chef-driven dining, and red-hot music scene, all within easy reach of the Rocky Mountains. Also, Denver has a lot of talented interior designers and design firms that bring that outdoor beauty inside with elegance and refinement. Now, PullCast Blog introduces the best interior designers based in Denver, whose work one should pay attention to.
#1 – Andrea Schumacher
With a range of talents from residential, commercial, and even set design, Andrea Schumacher Interiors brings it all to the table. From online interior design options, to even having their own real estate brokerage services, this trendy design studio will help create a timeless interior that focuses on seamless beauty and function.
#2 – Aneka Kerlin
Aneka Interiors by Aneka Kerlin is a team of designers who all offer a unique skill set but have one thing in common. They've mastered mountain interior design. With over 20 years of design experience, you can rest assured that you will receive a completed project that is on time, within budget, and makes you feel right at home. Also, be sure to check out their design blog for even more interior design inspiration.
#3 – Ashley Campbell
Offering a full plate of interior design services, Ashley Campbell, Inc. has made a name for itself in the Denver area as a sustainable, distinctive option for affordable interior design. They strive to make sure each and every client gets a design that is uniquely their own. Ashley grew up in the interior design industry so the passion runs deep. She gravitates toward styles that are current yet timeless.
Read More: Design Hubs Of The World – 25 Top Interior Designers From Melbourne
#4 – Atelier Interior Design
Atelier Interior Design is a full service, award-winning interior design firm. Their designs are driven by vibrant color and pattern complimented with textural and sculptural details. With over 20 years of experience, they got the expertise to match their energetic approach. Atelier's designs reflect each client from concept visualization down to the last detail. The end result is an exceptional design that serves you both functionally and aesthetically.
#5 – Baczweski Luxury
It all started back in 2003, and today Baczweski Luxury designs and delivers one of a kind kitchens, bathroom cabinets, closets, and lots of unique cabinet-related solutions for all rooms of the house. They have done many projects all over the USA, Canada, and even some in the Caribbean Islands, Europe, South America, and even South Africa. All in all, Baczweski Luxury is the one to go for.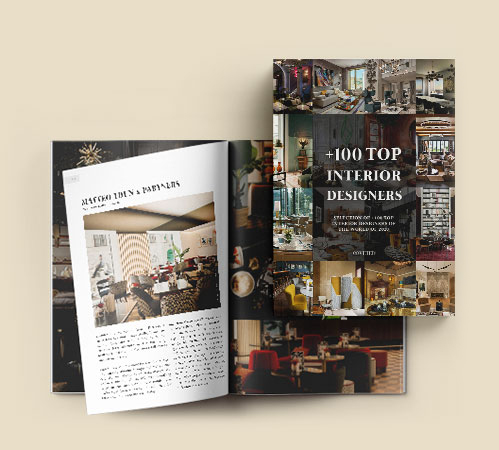 #6 – Dragonfly Designs
Dragonfly Designs is a small luxury design firm, offering outstanding attention to your project, with experienced leadership at the help at all times. Larger firms may entrust your important spaces to inexperienced designers – Dragonfly Designs prefer to apply effective oversight for expedient task completion. This results in consistent quality with fewer mistakes, regular communication, and personal attention. Known for infusing clean lines, comfortable fabrics, and organic textures, their interiors read as sophisticated and livable, with unexpected custom details.
#7 – Duet Design Group
Miranda Cullen and Devon Tobin are the friendly faces of Duet Design Group. With their combined 30+ years of design experience, Duet Design Group offers commercial, model home and residential interior design services to name a few. Above all, a feature that makes this Denver firm a top pick is the Duet Design Group Foundation. The mission of the foundation is to bridge the gap between interior design and the general public.
#8 – K. Brant Interior Design
Kirsten Brant began her design training with renowned designer and author Alexandra Stoddard, under whom she nurtured her instinct to create livable spaces that echoed the simplicity of nature. Strongly grounded in traditional design principles, Kirsten looks for that singular opportunity in every project where design can both elevate and reveal the innate beauty of one's home.
#9 – Kimberly Timmons
A collective of creative thinkers, Kimberly Timmons Interiors loves to collaborate with their clients to produce beautiful interior design for the hospitality, residential, and home building industries. Their work exists at the crossroads of environmental psychology, timeless design principles, modern trends, and evolving tastes. They constantly push the boundaries of design in the name of their clients' success and well-being, because they believe spending time in a beautiful, well-thought-out space can have a positive effect on peoples' lives. best interior designers, best interior designers
Read More: Design Hubs Of The World – 20 Top Interior Designers From Amsterdam
#10 – Laura Medicus
This talented Denver-based designer loves her local clients, but she also loves her nationwide clients! Laura Medicus Interiors offers interior design to help all the way from California to Maryland. Above all, she believes that home is a place to tell the story of your life. She strives for each of her clients to achieve that feeling as an end result. In addition, kitchen design happens to be a particular niche of hers. For added inspiration, she also has a great decorating blog to check out as well. best interior designers, best interior designers
#11 – Lauren Armstrong
Whether your business needs an update or you've been vying for a new living room, Lauren Armstrong has experience with it all! When asked about her go-to style, she describes it as "Clean lines and strong details. I don't like to be pinned down to one style, it's much more exciting to change things up, but design is like creating a brand. Your concept should be clear, concise, and confident no matter what the inspiration. That's how you create a room that's unique to you but draws everyone in." She strives to collect inspiration, collaborate with her clients, and turn it into something new and beautiful.
#12 – Margarita Bravo
Margarita Bravo is a luxury interior designer and decorator, green remodeler, furniture curator, and creator of experiences based in Denver, Colorado. Margarita's approach to interior designing and project execution is at the intersection of her clients' ambitions and her own creativity. Margarita's unique skill set has evolved from her strong educational background and European and Latin American sources of inspiration.
#13 – Marina Dagnais/Design Premier
Owner of Designer Premier, Marina Dagnais is known for her knack for pairing personalities to create the most mutually beneficial partnership possible. At Designer Premier, Marina, and her team of design professionals are available at your fingertips offering creative talent at a luxury level that is bound to exceed your expectations. Whether you need a paint color consultation or a full kitchen remodels, Designer Premier will make sure you are in the right hands to get the job done.
#14 – Megan Garrett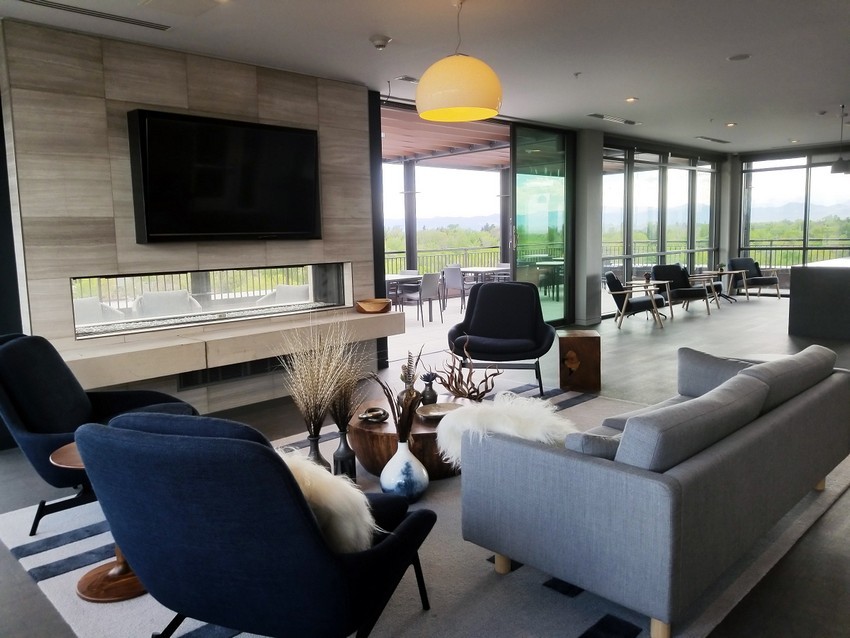 Architect and interior designer Megan Garrett draws her inspiration from people and how they interact with spaces. This causes her to focus on thinking about the experience people will have within the areas she designs. With experience in both commercial, residential, and multi-family design, Megan stems her motivation from finding that a perfect end goal regardless of design constraints. best interior designers,
#15 – Megan Kane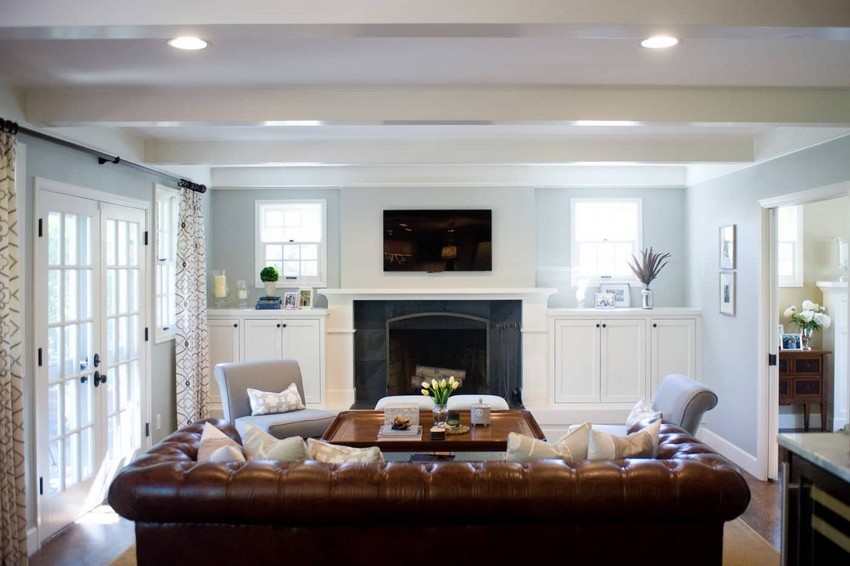 For Megan Kane, the principal designer of Megan Kane Interiors, design is genetic. Megan attributes her great style aesthetic to her mother. Growing up on the east coast, she watched her mom paint, hang wallpaper, and rearrange the furniture. At Megan Kane Interiors, she offers a quintessentially personal approach to real interior design. Specializing in high-end residential interior design, she works with clients in the Greater Denver and Front Range area, as well as the Mountains and of cour
#16- Nadia Watts
If you're looking to hire an interior designer in Denver, Nadia Watts Interior Design is your go-to gal. Certainly, if you're looking for historical home renovations. Attention to detail is an aspect that helps clients feel comfortable knowing they're in good hands. With features in multiple publications and awards of excellence in classical and traditional design, she is a vital part of the Denver design community.
#17 – Nancy Sanford
The award-winning designer Nancy Sanford has an uncanny knack for helping clients "discover what they really want" in a room, home, or commercial space. By sharing their ideas and vision, she uses colors, patterns, and styles to redecorate and renovate residential or commercial spaces in the Denver and Mountain areas. Sanford's unique background has enabled her to take fresh, innovative approaches to interior design. Her passion for art and travel are major influences in her work.
#18 – Post 31 Interiors
Post 31 Interiors is an interior design firm delivering high-quality luxury interior design and renovation services in Denver and Memphis. Every project is unique in design and tailored to fit specific client needs and budget. From whole home renovations to kitchens and children's rooms, they create space where you can spend comfortable and relaxed moments with your friends and family. best interior designers, best interior designers
#19 – Rowland+Broughton
Rowland+Broughton is a progressive, high-design firm. With studios in Aspen and Denver, Colorado, their combined mountain and urban sensibilities inform and enhance a wide spectrum of projects, including custom residential, commercial, hospitality, interior design, and master planning. best interior designers, best interior designers
#20 – Studio Thomas
Since founding her firm in 2013, Kristen has worked on a wide variety of projects, each unique in size, scope, and style. Her aesthetic is clean and modern, focusing on the power of architecture, simplicity, and texture. Her design method is one that elevates your own style while adding value to your home and depth to its story.
#21 – DLR Group DENVER
DLR Group is an integrated firm of top interior designers that promises to elevate the human experience through design. This inspires a culture of design and fuels the work they do in Denver as well as around the world. The overall quality is familiar yet elegant and sophisticated.
#22 – 328 Design Group
Led by Hallie Veith, 328 Design Group creates spaces and interiors that combine beauty with functionality. Because no matter how beautiful a home is, its primary purpose is for living. By learning how you live and how you want your home to feel, 328 Design Group top interior designers creates efficient and gorgeous interiors designed for you.
#23 – Gensler Denver
In a time of transformation, Gensler Denver's design aims to play a unique and profound role, cultivating a culture of design innovation to promote diverse thinking. Pushing the boundaries of architecture, design, and technology by integrating physical and digital design, these top interior designers meet new expectations head-on.
Read More: Design Hubs Of The World – Top Interior Designers From Kuala Lumpur
If you want to discover more about the exclusive and luxurious world of PullCast and our elegant collections of decorative hardware, then feel free to follow us on social media: Facebook, Pinterest, Twitter, Instagram, Linkedin, and Youtube!
best interior designers, best interior designers,