The Prospect: Hollywood Regency Interiors by Martyn Lawrence Bullard ⇒ Los Angeles has gotten a new luxury hospitality destination that is all about Hollywood Regency. The interior design was conceived by the renowned celebrity designer, Martyn Lawrence Bullard.
The Prospect is located in the Whitley Heights neighborhood and owned by the PRG Hospitality Group. The luxury hotel is nestled in a 1939 Regency-style property and it became even more regal courtesy of the extraordinary interior design expertise of Martyn Lawrence Bullard. In today's article, PullCast Blog steps inside the Hollywood Regency interiors that certainly make this hotel a must-visit!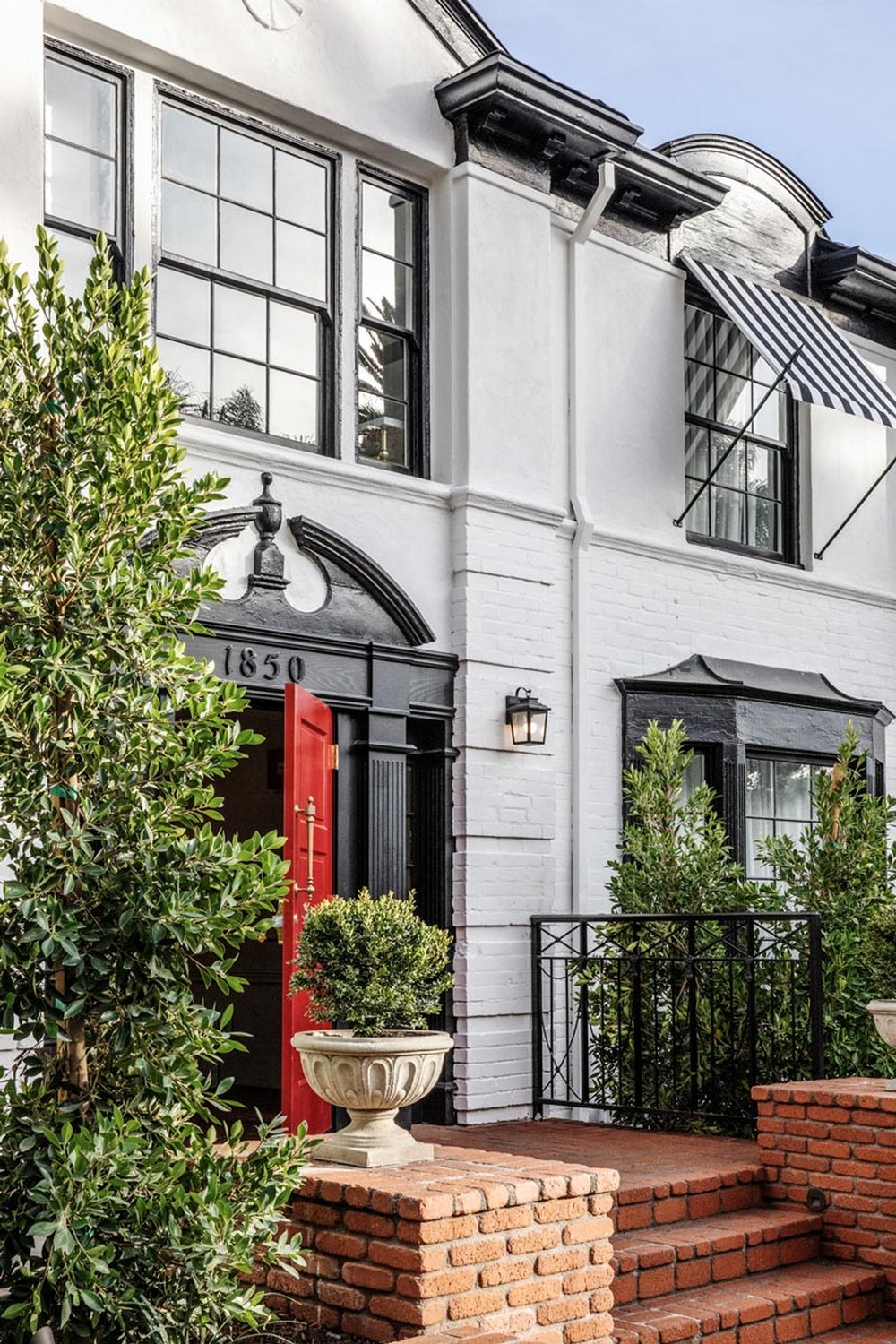 ⇒ Related Article: Amazing Design Projects – Anandi Hotel and Spa ⇐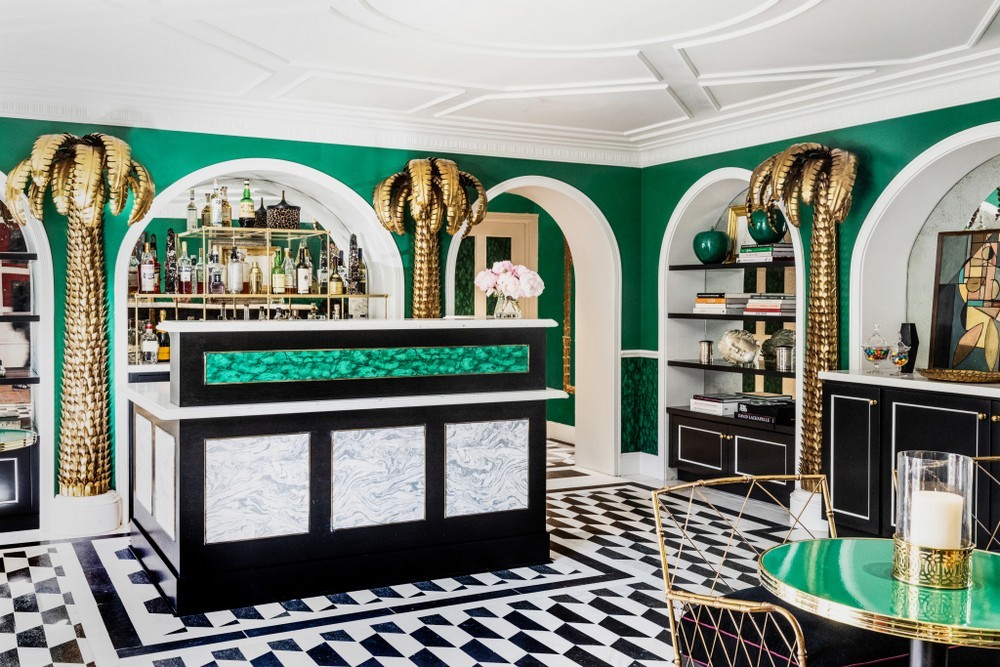 The interior design of The Prospect was heavily inspired by the neighborhood's history. Consequently, Martyn Lawrence Bullard wanted to blend in both old and contemporary design elements in order to create spaces that would resonate with all of the neighborhood's essence. The end result was a distinctive aesthetic with highlights like geometric marble floors, emerald green walls, and gilded palm trees. Those who book a stay at the 24-room luxury hotel will certainly go back in time to the Golden Age!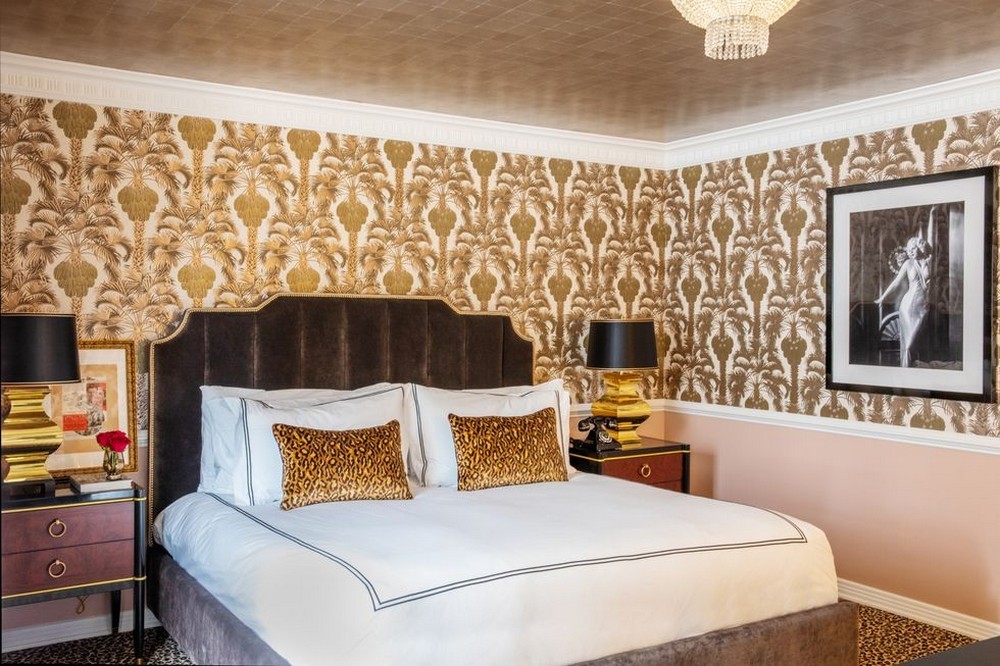 Martyn Lawrence Bullard granted a romantic and charming nature to the luxury hotel with a dash of old-world influences. A few elements that best describe this notion are the velvet-swathed banquettes, the modern brass accents that can be seen throughout the interiors, and the mismatched artwork that makes for a playful contrast.
The Prospect's suites highlight gold-leaf ceilings and custom wallpaper as well as vintage furnishings, brass hardware, and leopard-print carpets. Some of the suites are well-appointed with Chinoiserie wallpaper, photographs of the legendary actress, Greta Garbo and even old movie posters that further set the mood. In addition, mirrored and metallic finishes can be found throughout The Prospect's suites.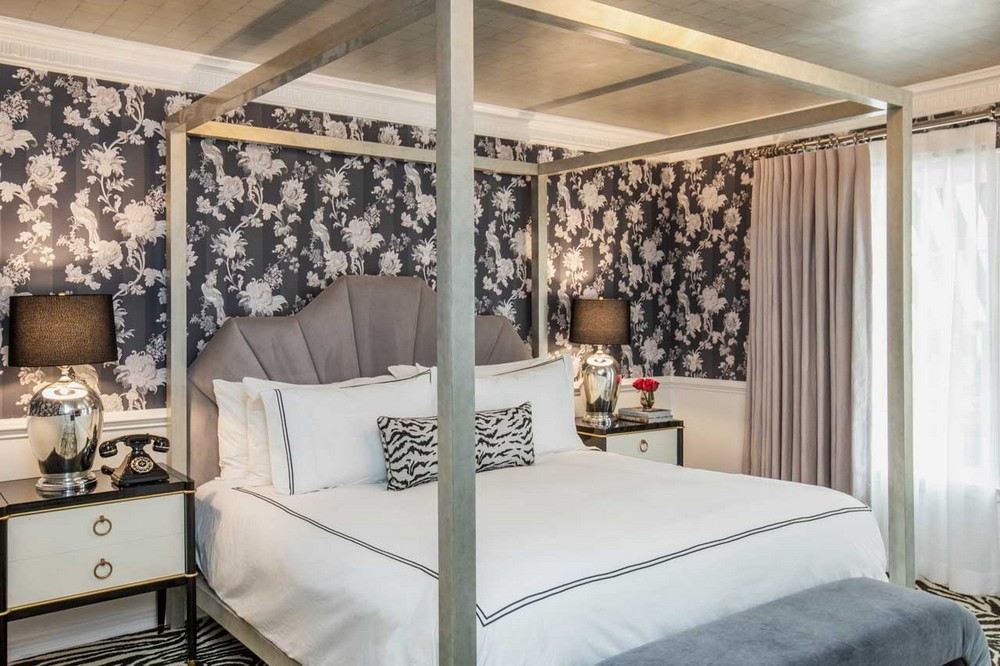 All in all, Martyn Lawrence Bullard did excellent work in not only celebrating the history of the building and neighborhood but also foreshadowing the future legacy of The Prospect.
⇒ Read Also: The New Four Seasons Fort Lauderdale by Tara Bernerd ⇐
Discover the exclusive and luxurious world of PullCast and dive into our amazing collections of architectural hardware products. For more inspirations regarding interior design projects like this one by Martyn Lawrence Bullard, follow us on Facebook, Pinterest, Twitter, Instagram, Linkedin, and Youtube!
Source: Elle Decor