Shaping the Future of Architecture: One Thousand Museum by ZHA ⇒ The wait is over as the highly anticipated One Thousand Museum by Zaha Hadid Architects has been completed. The Miami skyscraper will certainly become a reference in the future of architecture due to its distinctive form!
In 2013, the late and legendary Zaha Hadid, who completely revolutionize the architecture industry due to her sensuous and soaring projects, brought to light this outstanding concept for Louis Birdman, Gregg Covin, Kevin Venger, Regalia Group, and New York-based Plaza Construction. Today, PullCast Blog will explore the dramatically innovative characteristics of what is set to become the future of architecture!
The 62-story One Thousand Museum that rises 700 ft high and boasts utterly breath-taking views of the Biscayne Bay and the Atlantic Ocean. Not only does the 1000 Museum stand out for its visionary architecture but also its equality unprecedented interior design that is highlighted by numerous extraordinary amenities that stand for excellence, ambition, and creativity.
⇒ Related Article: Future of Architecture: 6 Outstanding New Architecture Projects to Look Forward This Year ⇐
This prestigious residential tower appears as a continuous piece of contemporary sculpture from the podium to the crown. The contrast between the robust exoskeleton and the crystalline glazing of the glass façade beneath it is one of the most defining characteristics and the other being the tower's curvaceous nature that reflects its internal organization. The exterior was devised taking into consideration the climatic conditions of Miami.
Shadows cast by the white exoskeleton on the recessed glass façade emphasize the interplay between the verticality of the tower and the horizontal lines of balconies. At the uppermost levels, where full-floor penthouses and the crown amenity space are located, a split at each corner of the tower reveals folded glass elements.
In regards to accommodations, One Thousand Museum has 83 residences spread throughout the luxury condo, from townhouse-style properties to duplex penthouses. A great part of the 1000 Museum's residences has been well-appointed with furniture designs from some of the world's leading design brands, including the likes of Artefacto, B&b Italia, Luxury Living Group, Meridiani, and Roche Bobois.
The One Thousand Museum will include a comprehensive variety of amenities, including an aquatic, a multimedia theatre, a sky lounge for events, a fitness center, an ultra-modern spa with sauna and steam room, among others.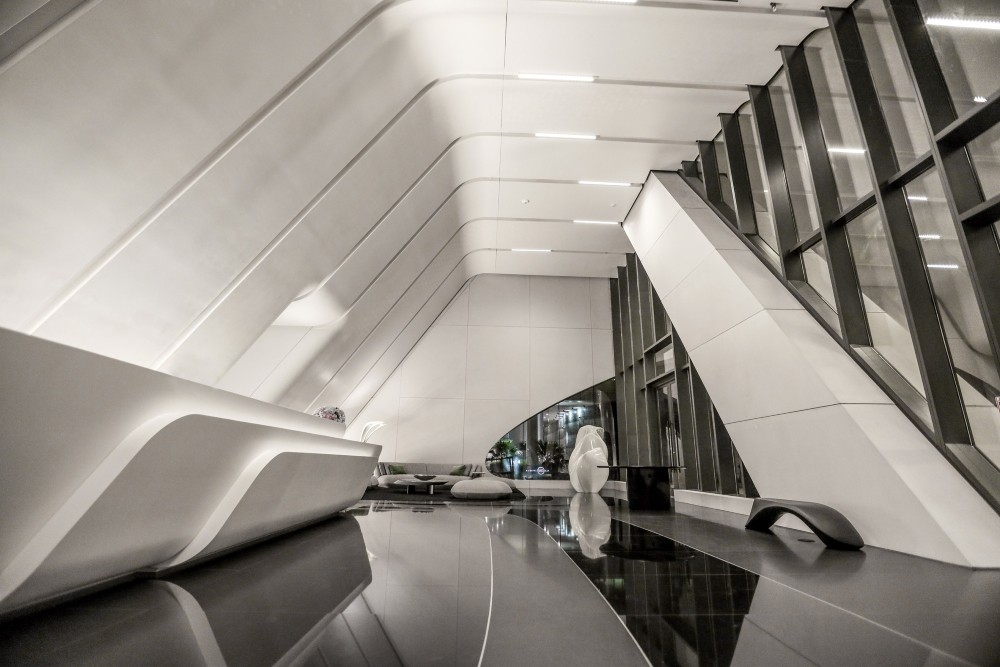 As a whole, the One Thousand Museum truly is a great example of how the future of architecture is shaping up. Furthermore, it will allow guests to enjoy the ultimate hospitality experience!
⇒ See Also: Future of Architecture: The Astonishing New Project of Zaha Hadid Architects in Macau ⇐
Discover the exclusive and luxury world of PullCast and dive in our amazing and elegant list of decorative and architectural hardware products. They will help you elevate and transform your home decor or your interior design project into a unique experience! Follow us on Facebook, Pinterest, Twitter, Instagram, Linkedin, and Youtube!
Source: Dezeen