The Astonishing New Project of Zaha Hadid Architects in Macau – The administrative region of Macau in China is one of the top places of business for PullCast! This luxury brand has fallen in love with this region and we also now that Macau also loves PullCast!
It's in this amazing area with a deep Portuguese connection that we find one of the latest projects of Zaha Hadid Architects!, the firm founded by the late architect Zaha Hadid. This studio was responsible for the design of the extraordinary Morpheus Hotel in Macau for the Melcos Resort & Entertainment. Opening its doors last month, its twisting geometric facade immediately jumps the eyes of its beholders and the group of architects classify this building as "the world first free-form high-rise exoskeleton".
The 40-story building was first imagined in 2012 by ZHA. It is formed by two circulation cores that connect at the base through a podium. Taking the shape of windows are voids carved into rectangular blocks, which provides mesmerizing views of the city. Its structure features fluid forms due to the use of hard minerals and traditional Chinese jade carving techniques.
The rippling in the building's shape caused by the three holes in the glazing connecting the north and south facades also creates unique spaces within the building. The hotel also presents twelve glass elevators which offer panoramic views of the sculpted interiors of Morpheus.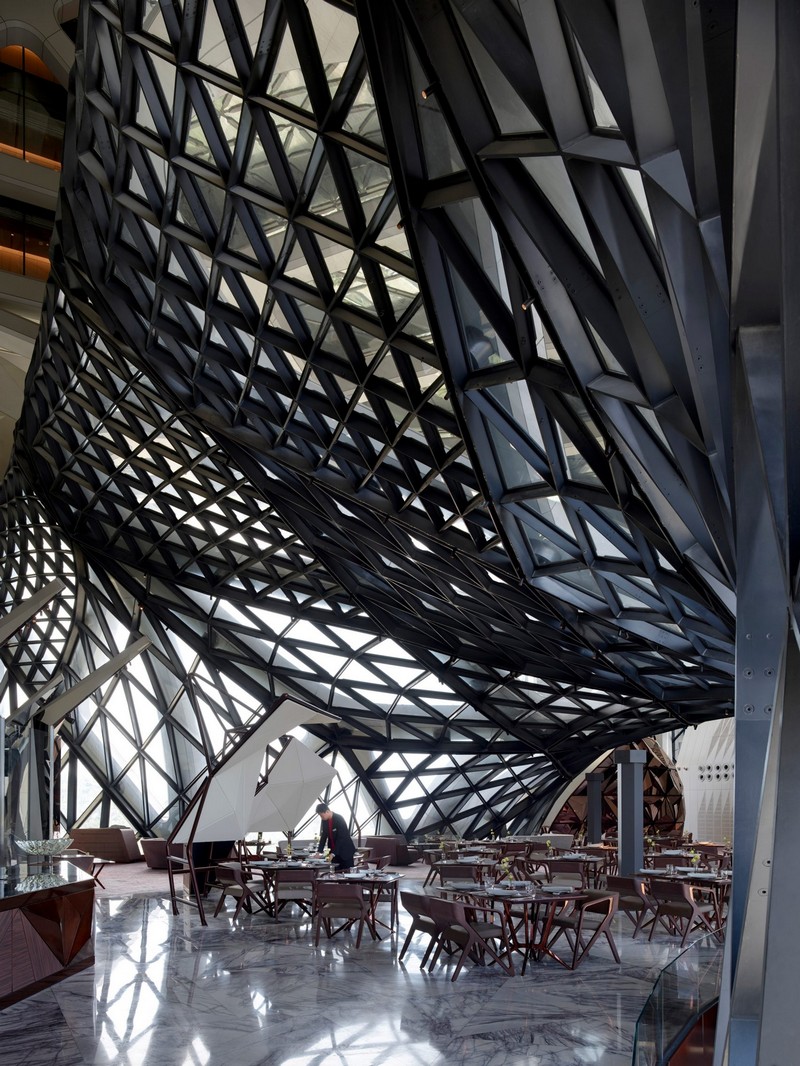 The hotel features an impressive total amount of 770 guest rooms, suites and sky villas. So next time you visit Macau you need to stop by this amazing Hotel!
DISCOVER THE WORLD OF PULLCAST
Discover the exclusive and luxury world of PullCast and dive in our amazing and elegant list of hardware products. They will help you elevate and transform your home décor or your design project into a unique experience! Follow us on Facebook, Pinterest, Twitter, Instagram, Linkedin and Youtube!